Travel teaches. 
It broadens perspectives, facilitates cultural exchanges, breaks barriers and those trillion stereotypes we nurture in our minds since forever.
But travel saves lives too.
While my social media feeds are filled with fancy check ins and "the hills are calling" updates, I wonder if travel has been over commercialized or sold as the coolest fad amongst the youth.
And then one cold evening in Kalpa, I meet a biker who combined his passion for riding with his passion for giving.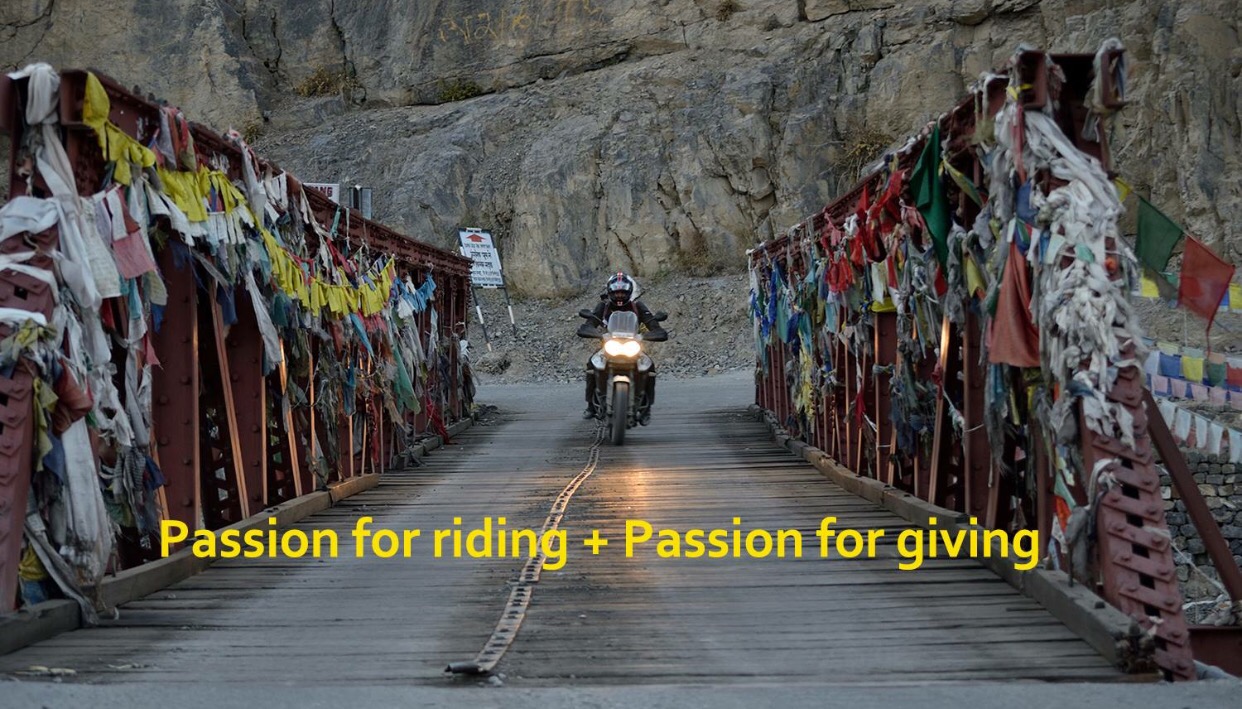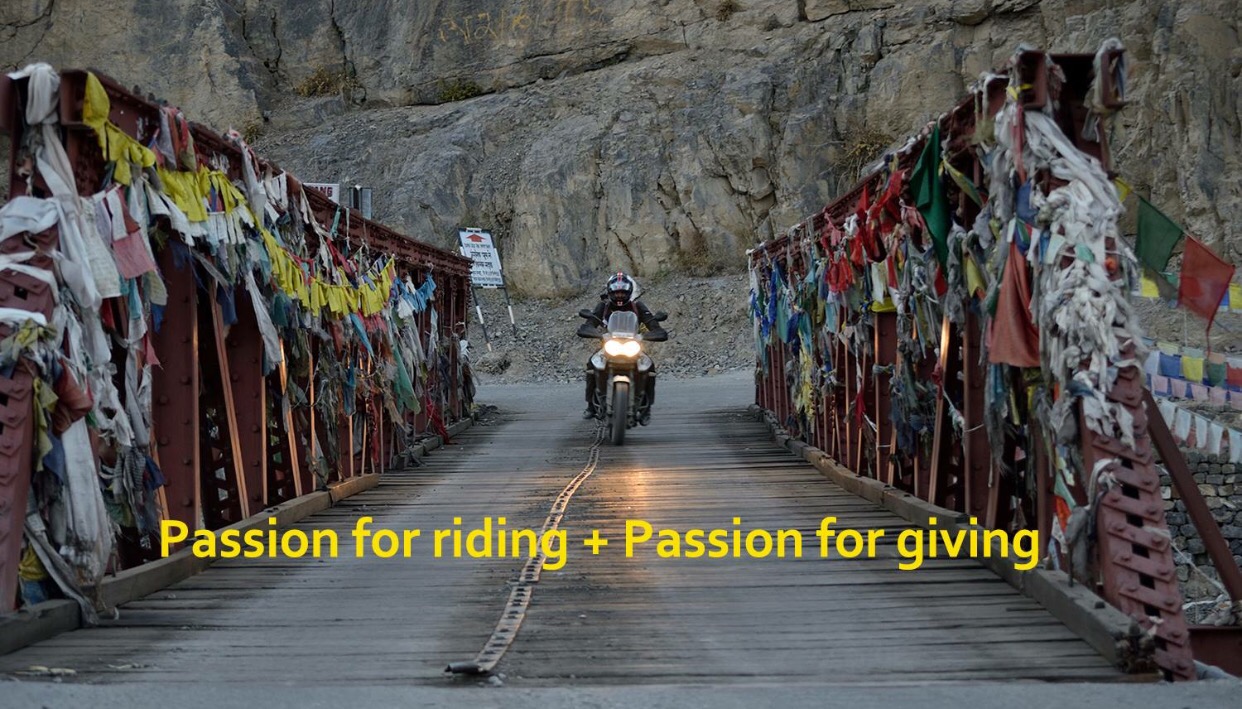 Well, travel also makes you bump into people who inspire you.
"Goodwind riding" the words flashed on his jacket and his eyes lit up as he spoke about his initiative.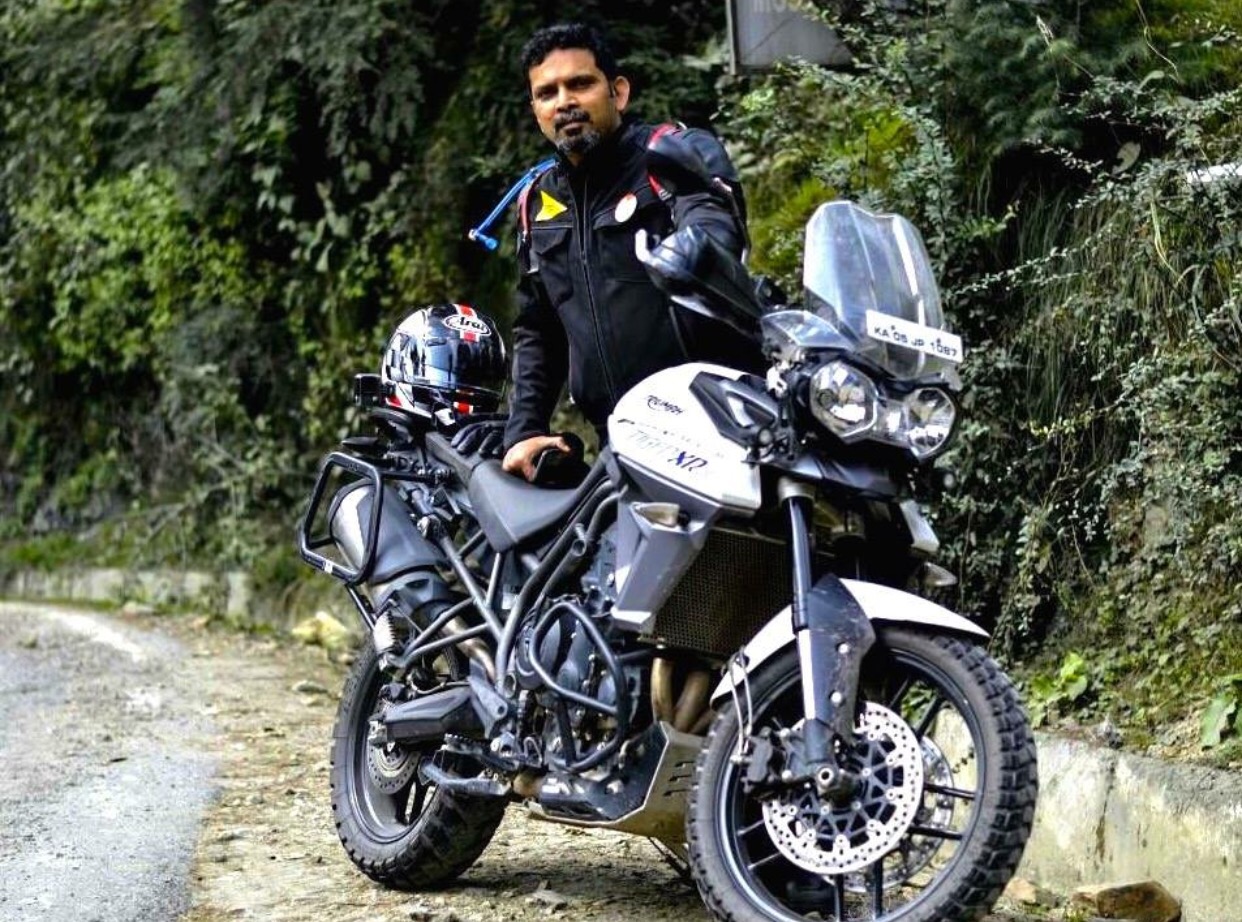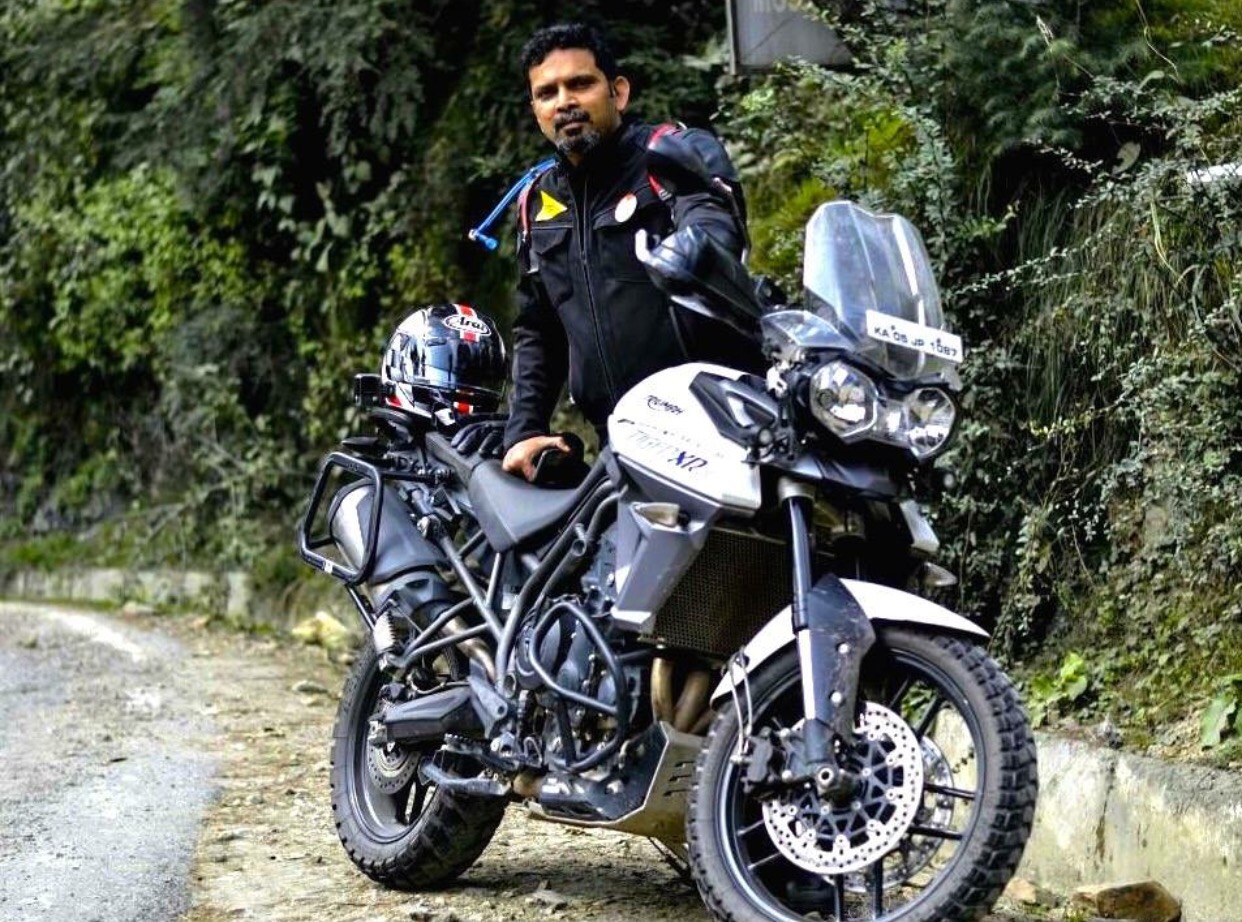 This rider was on a unique ride. This wasn't just another ride to Spiti, it was a ride for Amarjeet and Shoyeb.
Anil Nair, an avid biker rode to the Himalayas to raise funds for the treatment of these two boys battling cancer.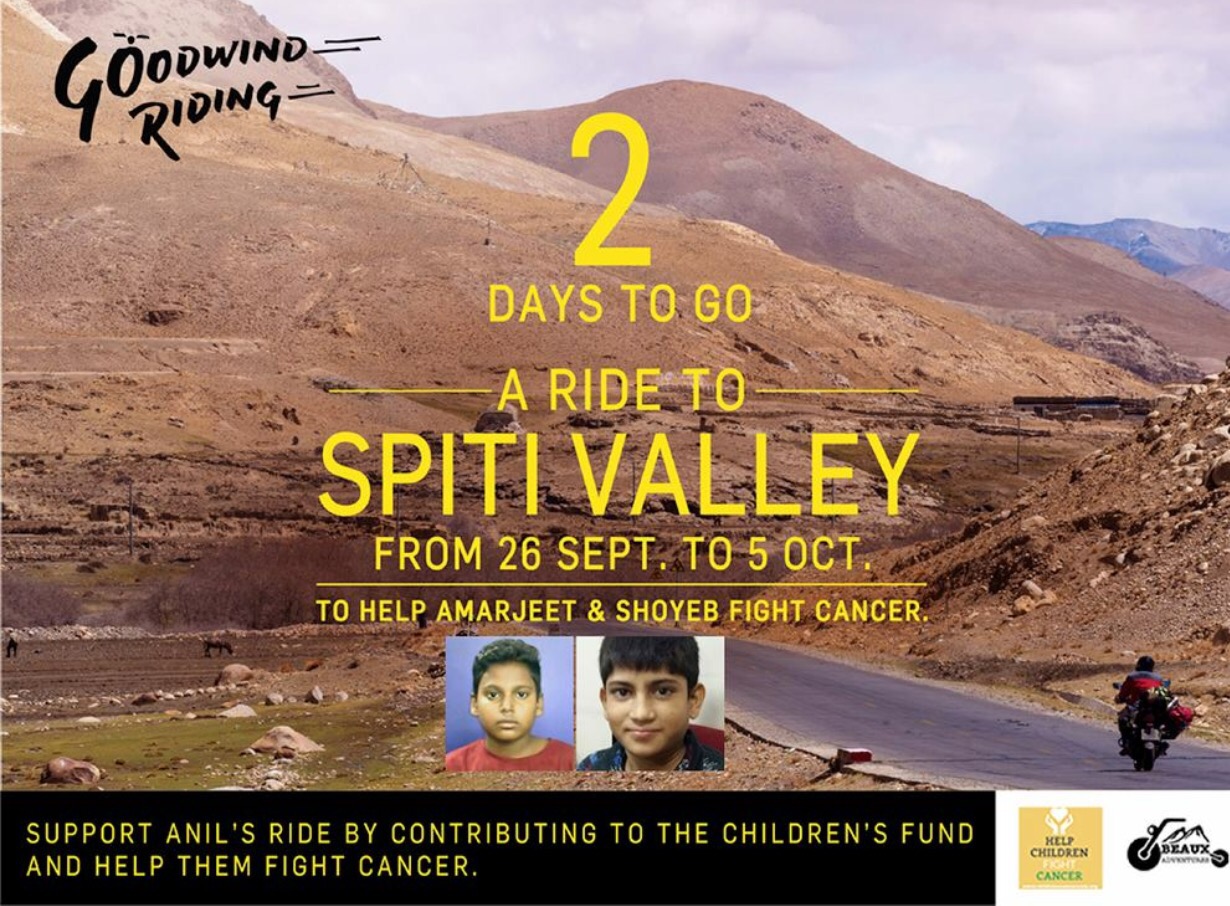 This journey had status updates on Facebook and check ins too, but these served a purpose of letting the contributors know where the rider is and made them a part of his journey. Wishes and contributions poured in. For Anil as well as the kids.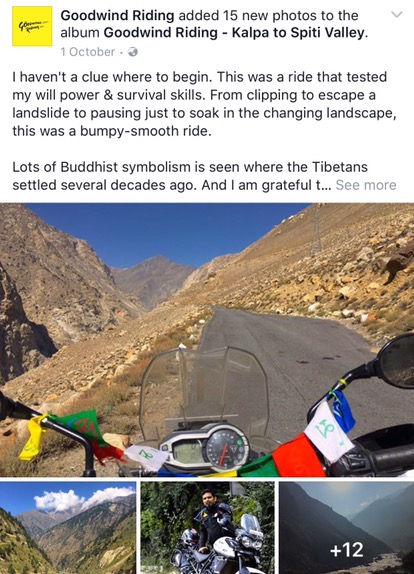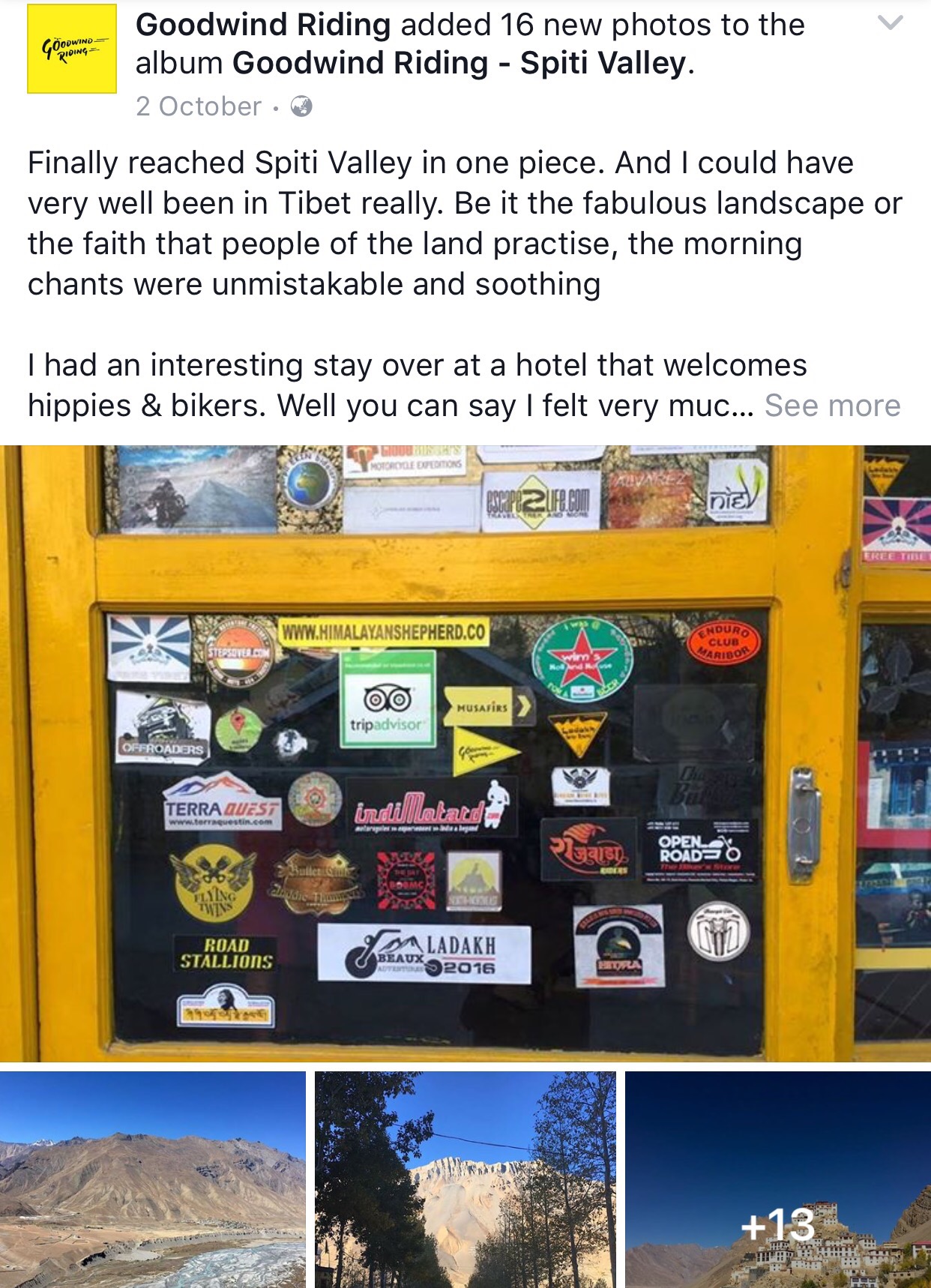 People opened up their hearts and contributed, egging Anil on as he braved the tough terrain.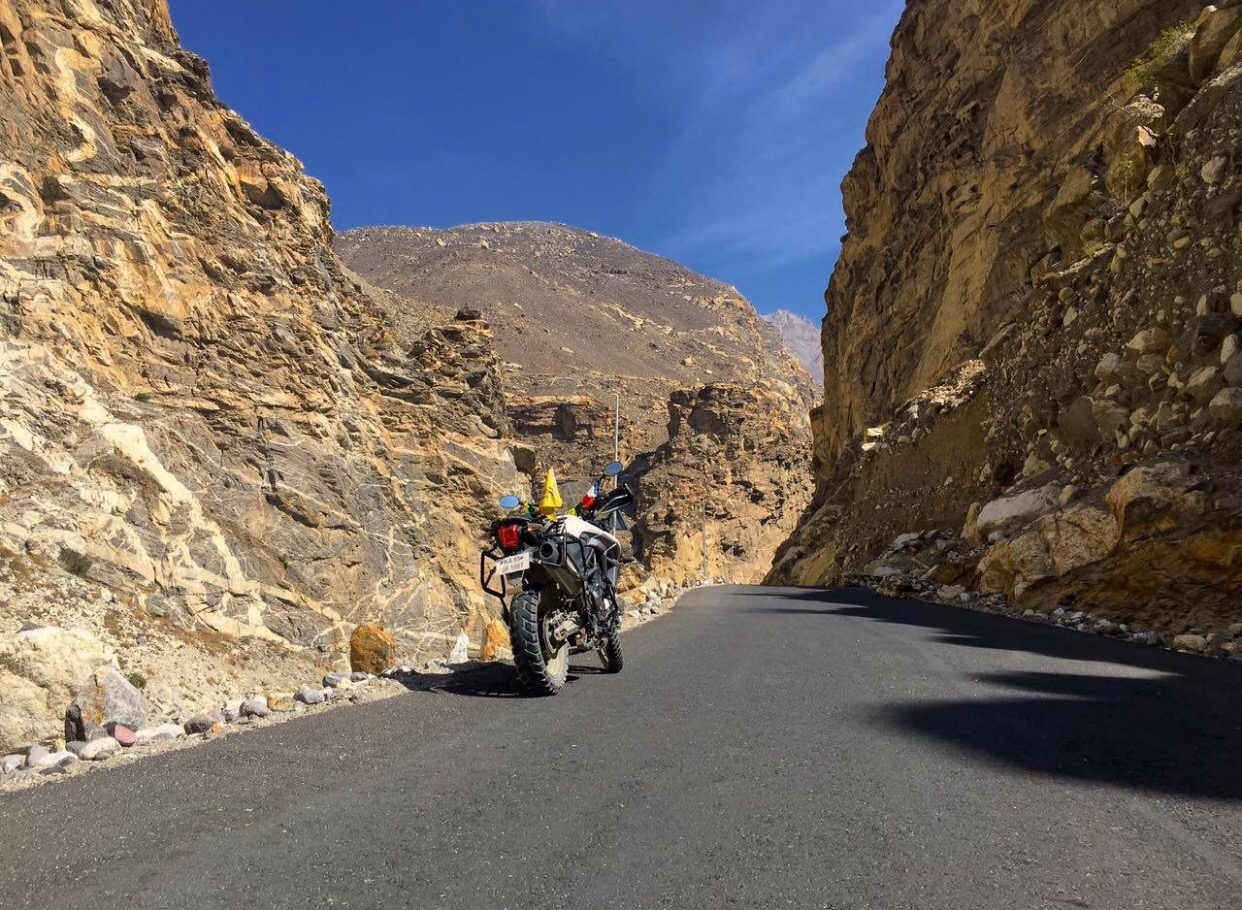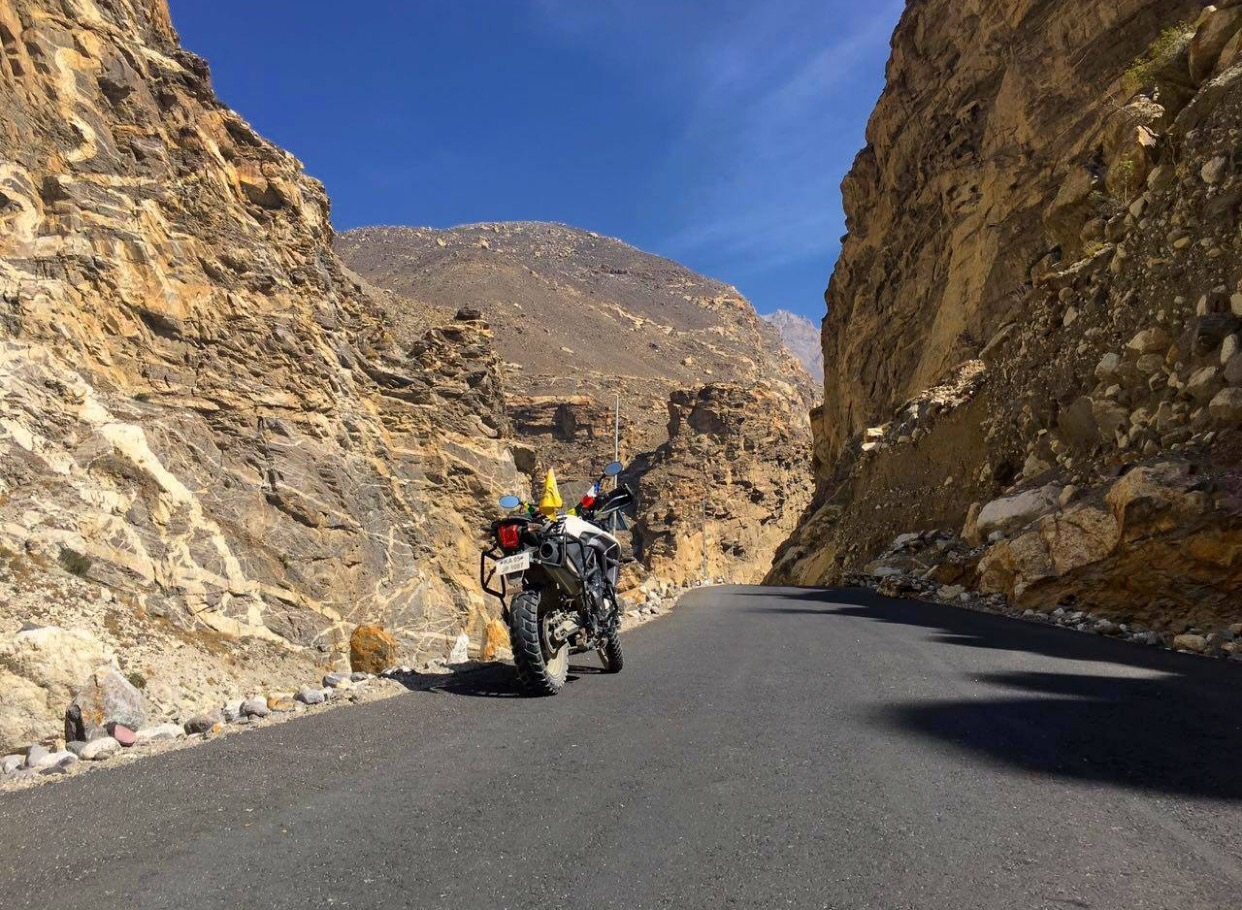 The initiative bore fruit. Ample funds were collected for the treatment of both the kids at Tata Memorial. 
The passion for riding had indeed met the passion of giving.
A fortnight later , another Goodwind rider, Shekhar, flagged off a journey to the North east for raising funds for the treatment of Vishvjit and Abdul.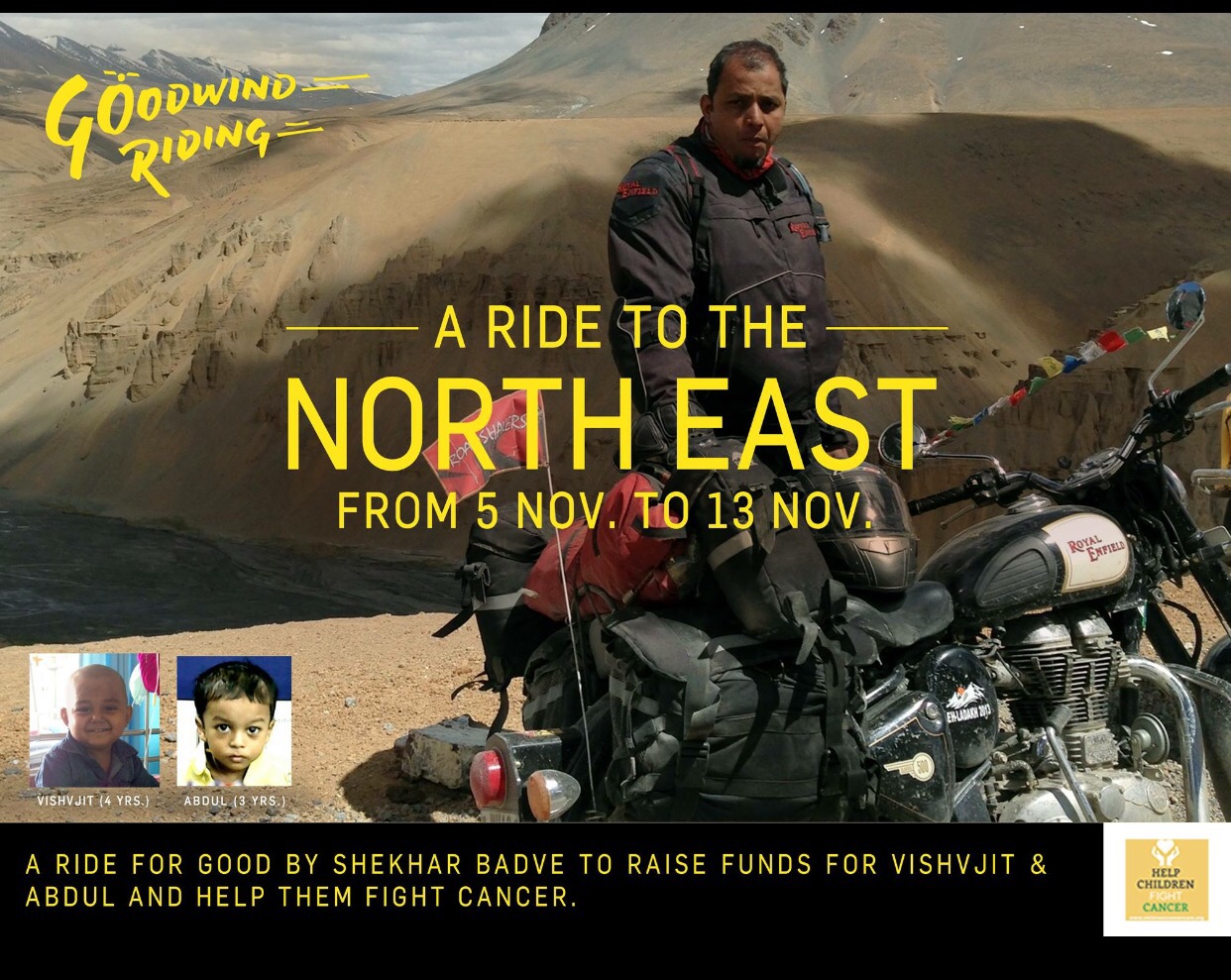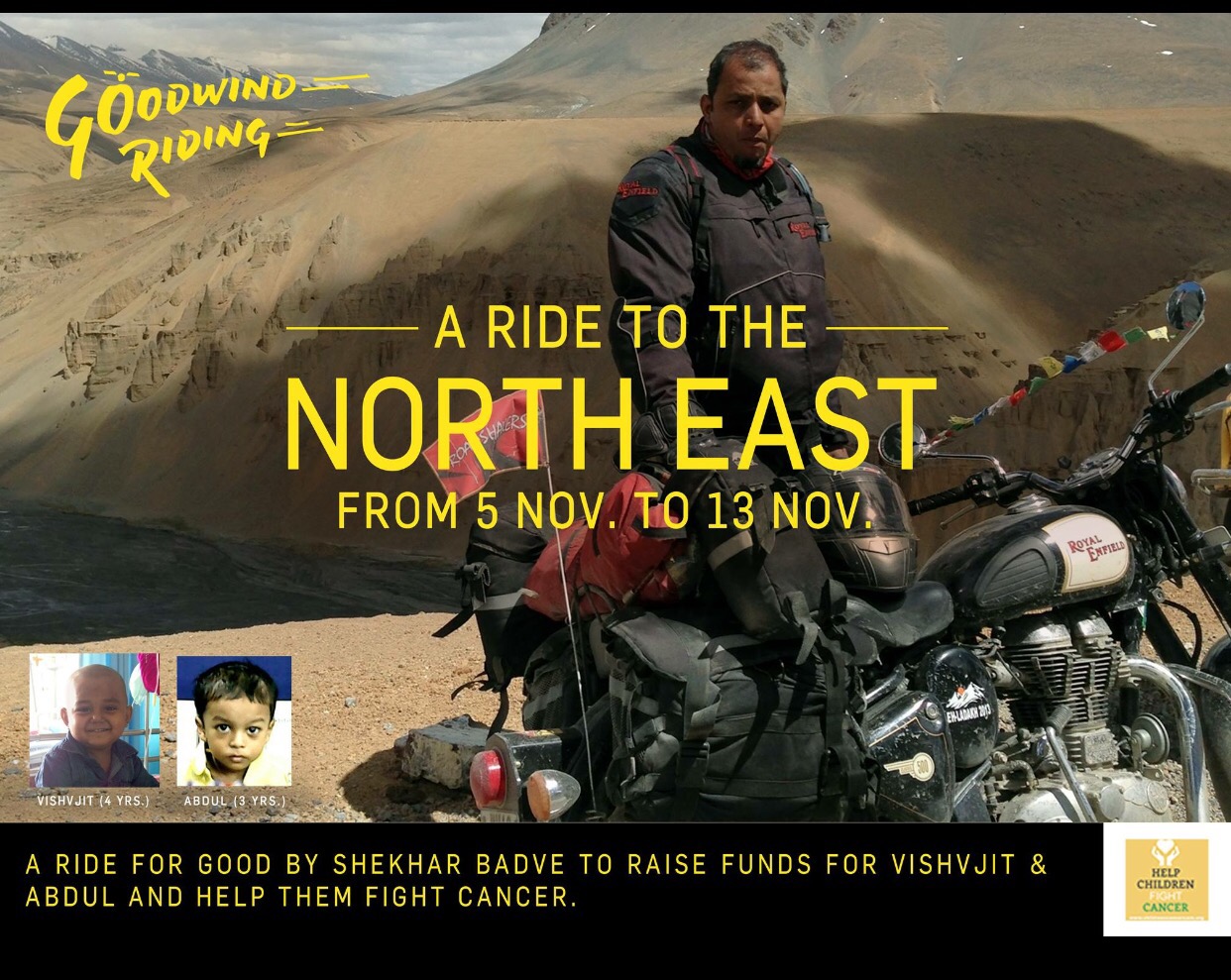 And very recently, a group of 14 bikers rode from Mumbai to the southern most point of Goa for children of the Bal Asha trust.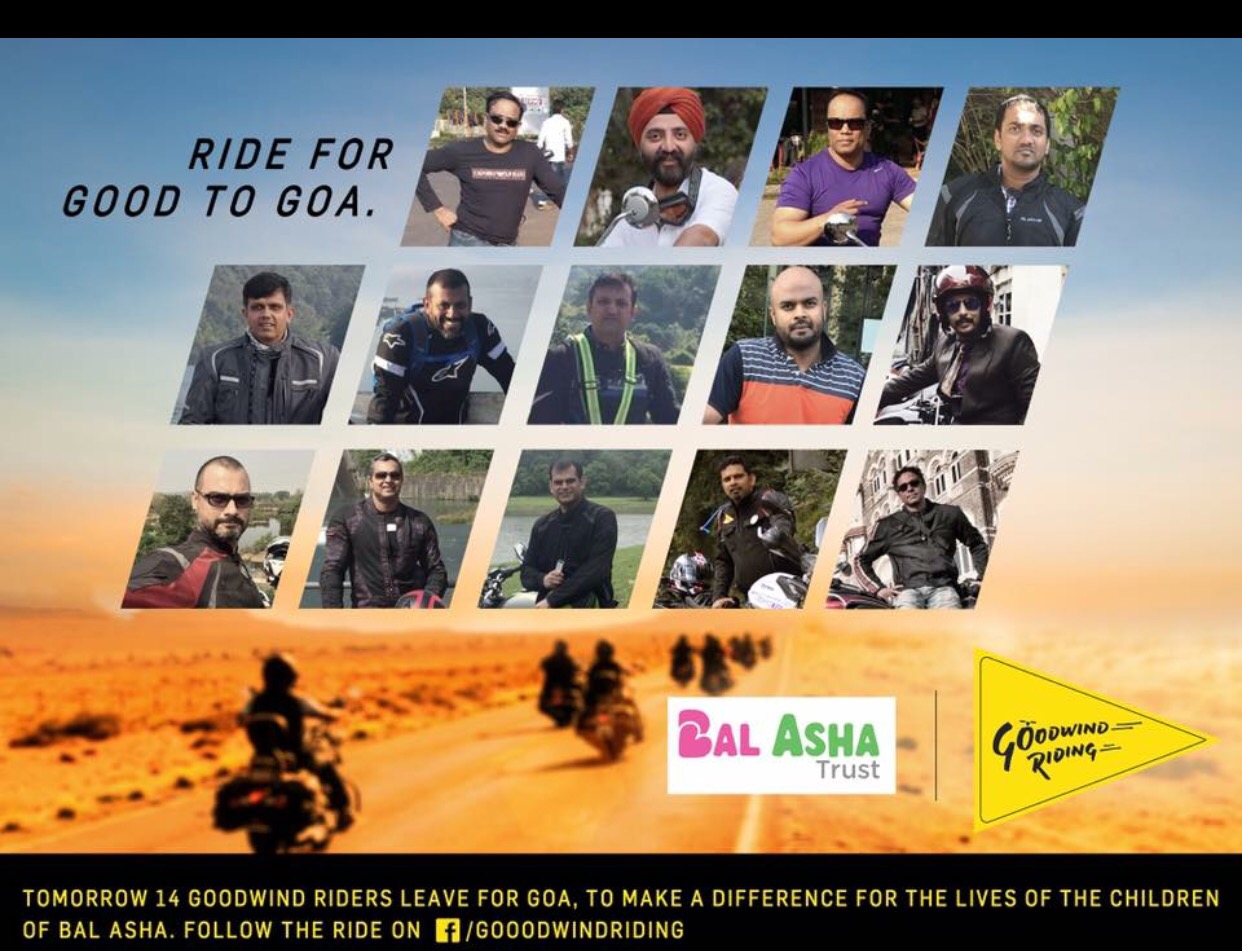 The goal was to raise funds for providing homes to these children and better, brighter lives.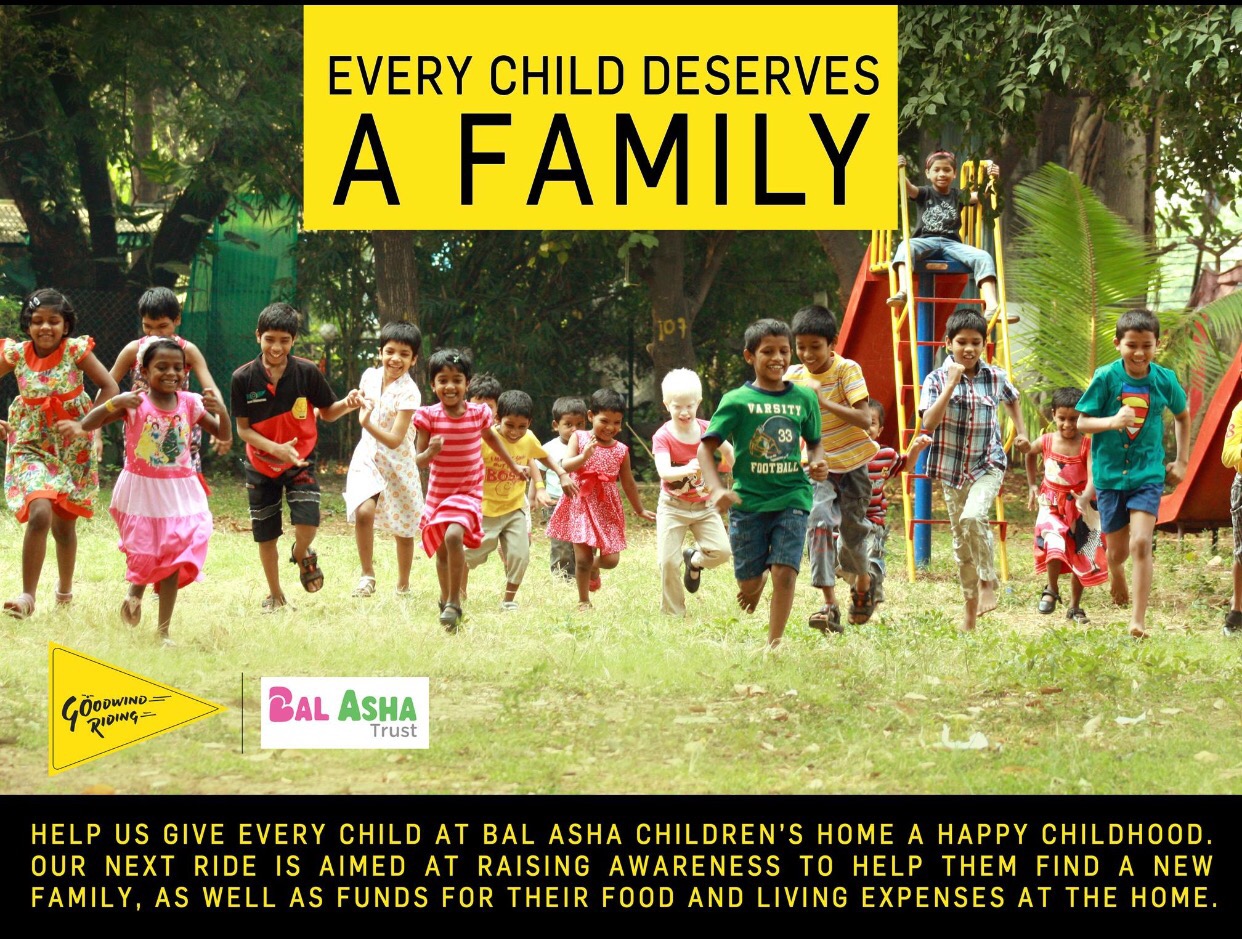 Goodwind riding encourages bikers to ride for a cause. While the biker embarks upon a journey, funds are raised for causes. These funds are not collected in the name of Goodwind riding but are directly drawn in the favour of personal accounts of the kin of the patients or the hospital.
The journey is thus not just of the biker alone but all the people connected to the motive of the ride.
For the biker it's not just the curves and bends and thrill and speed. It's a responsibility. 
The goal literally may be a destination but figuratively it means the betterment of that one life.
So he does not only shoulder the responsibility of safe riding but carries along the countless silent prayers of his kin and the kin of the children he rides for.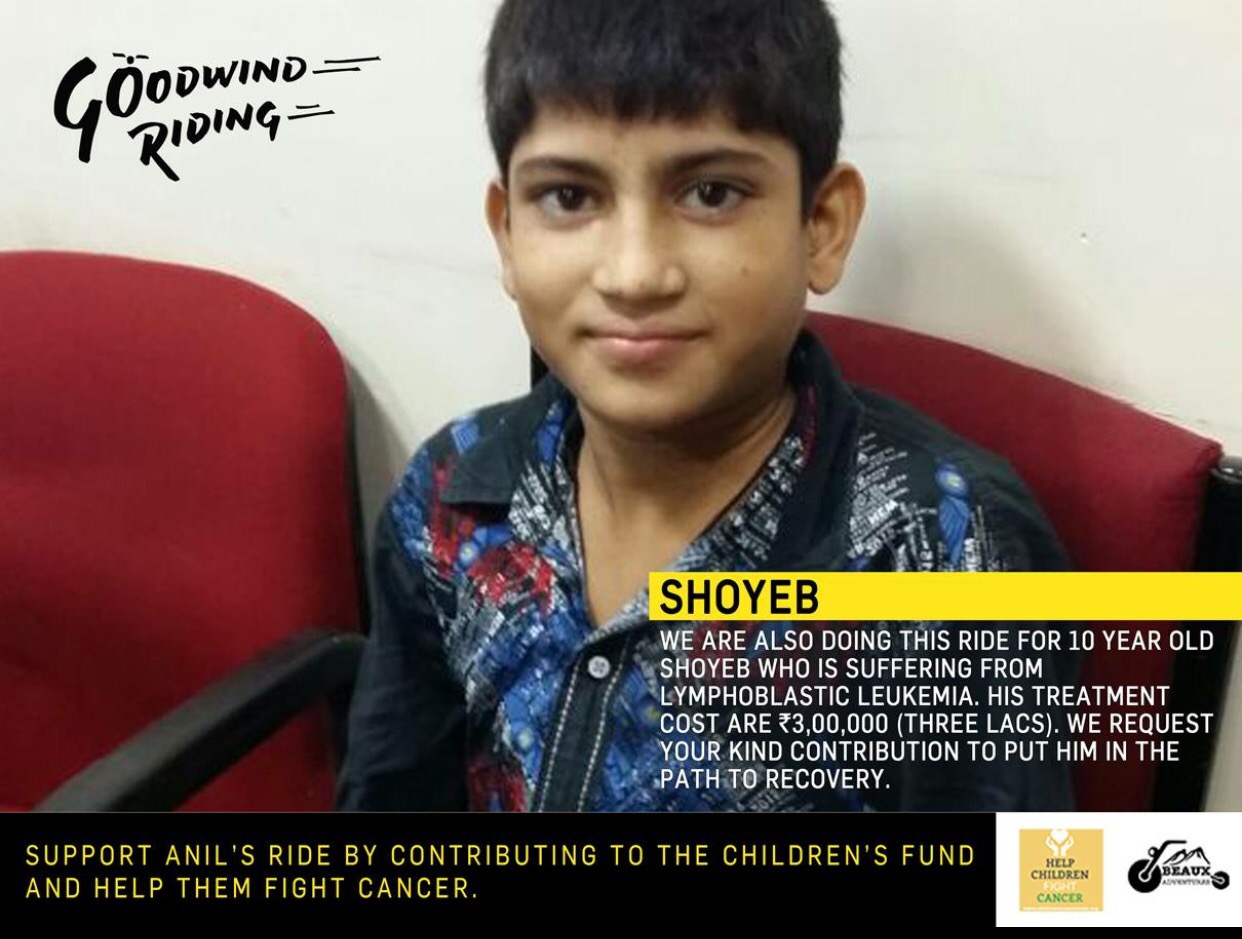 And when a ride is backed with such positive emotions, magic and miracles are inevitable. 
Anil has ignited a spark in the riding community to travel with a cause and drive one's passion to a larger good.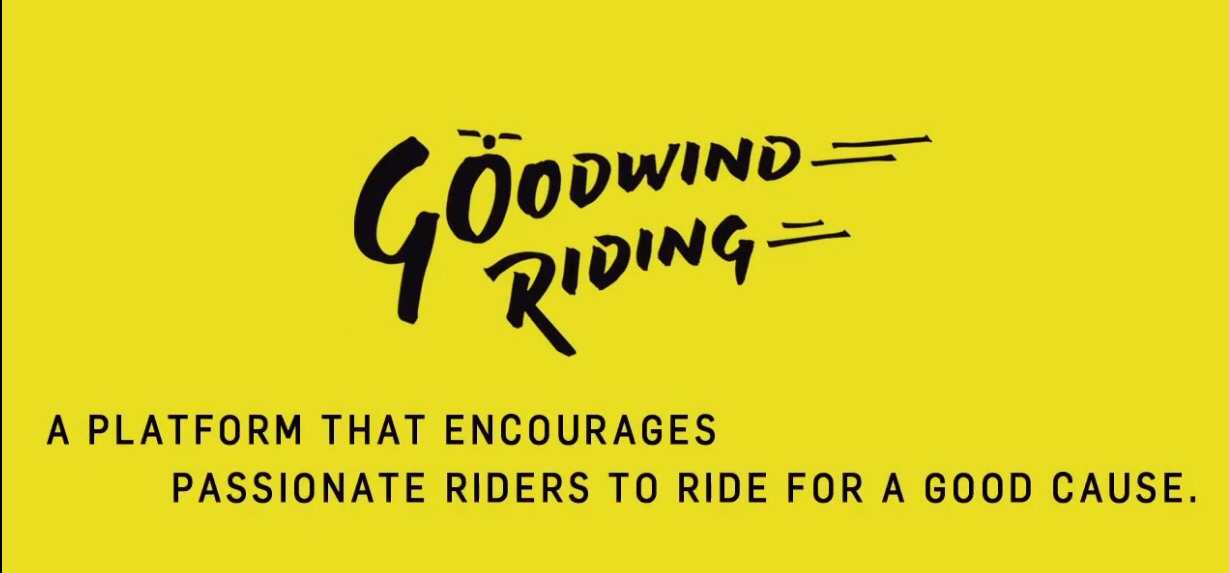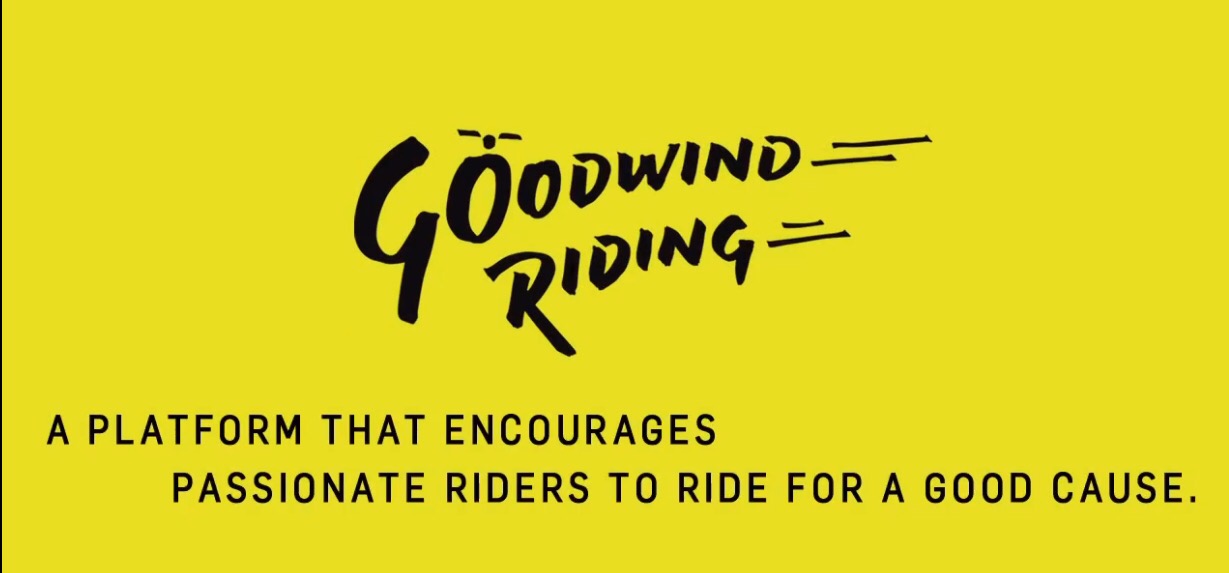 If you wish to be a part of this initiative, here's what you need to know:
1. You can be a Goodwind rider if you can undertake a specific tour for a cause or if you can raise money through charity through your social circle. 
2. Goodwind riding ensures that your ride is launched on their social media platforms and they will provide the necessary social media coverage and marketing to your ride.
3. All payments have to be online or through cheques. Cash donations aren't permitted.
4. The money raised cannot be used for covering any expense of the biking tour.
The initiative is an excellent example of involved charity. 
[Tweet theme="basic-white"]Giving away something that is no use to you isnt charity.Parting with something that is very close your heart sure is[/Tweet]
Something that is a part of you and you wish to share it with someone whose need is greater than yours.
What better way than to share a part of your passion, your journey with and for someone who will benefit from it. 
Dear Goodwind riders, may your tribe increase!
You can get in touch with the team at : goodwindriding@gmail.com
Facebook page of Goodwind Riding