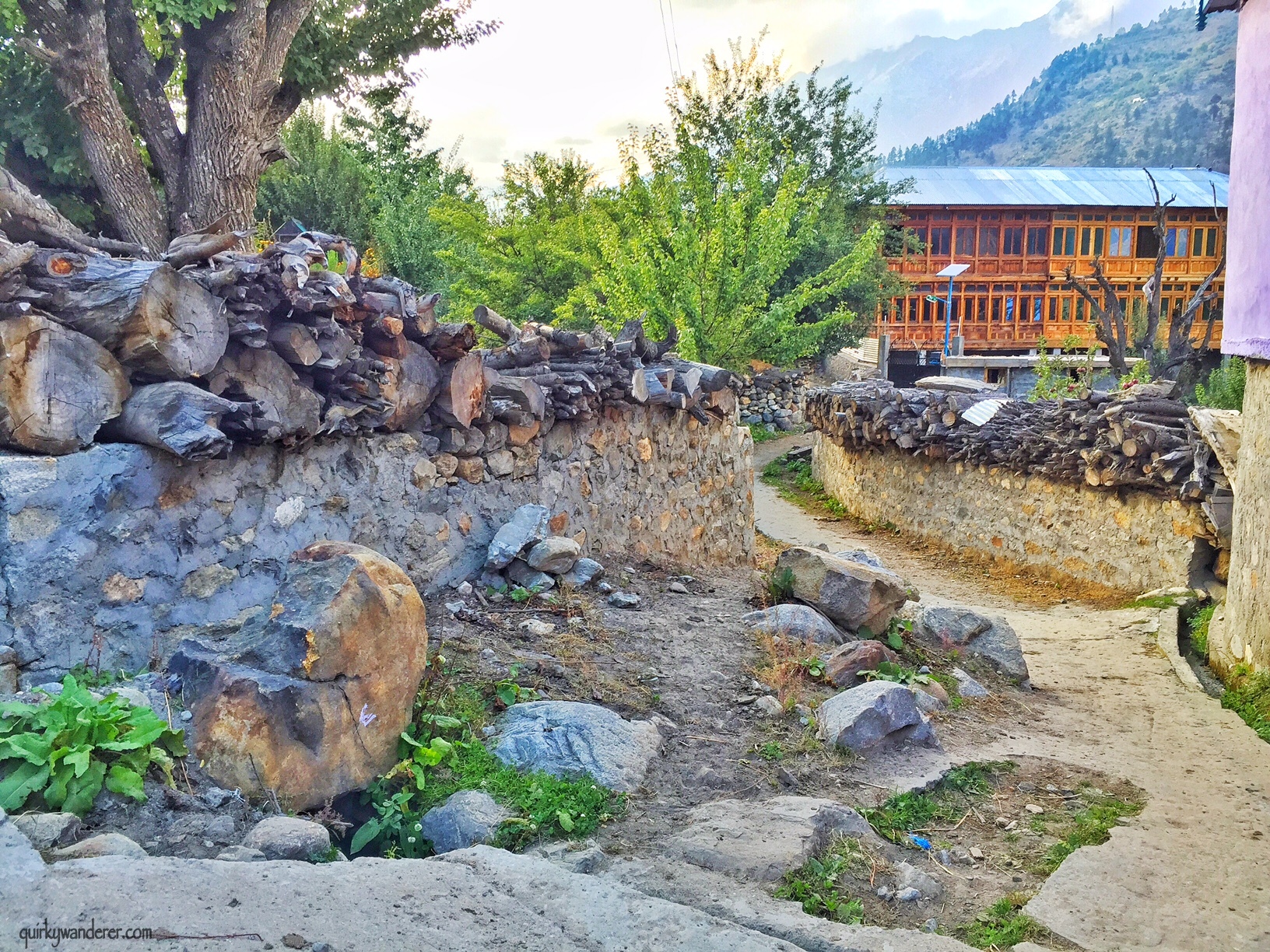 As a kid I always dreamt of a house in the hills. The house in the hills we used to paint in class 1. With hills and a river meandering from between the hills and cotton clouds and a semi-circled sun with perfectly perpendicular rays and a solitary house in the centre of the frame. Two decades later, I still do. A wooden one with a rocky pebbled path leading to it with dainty flowers mushrooming out of nowhere and orchards with fruits aplenty. And when I walked in Batseri, I finally found that idyllic home nestled in postcard worthy scenery.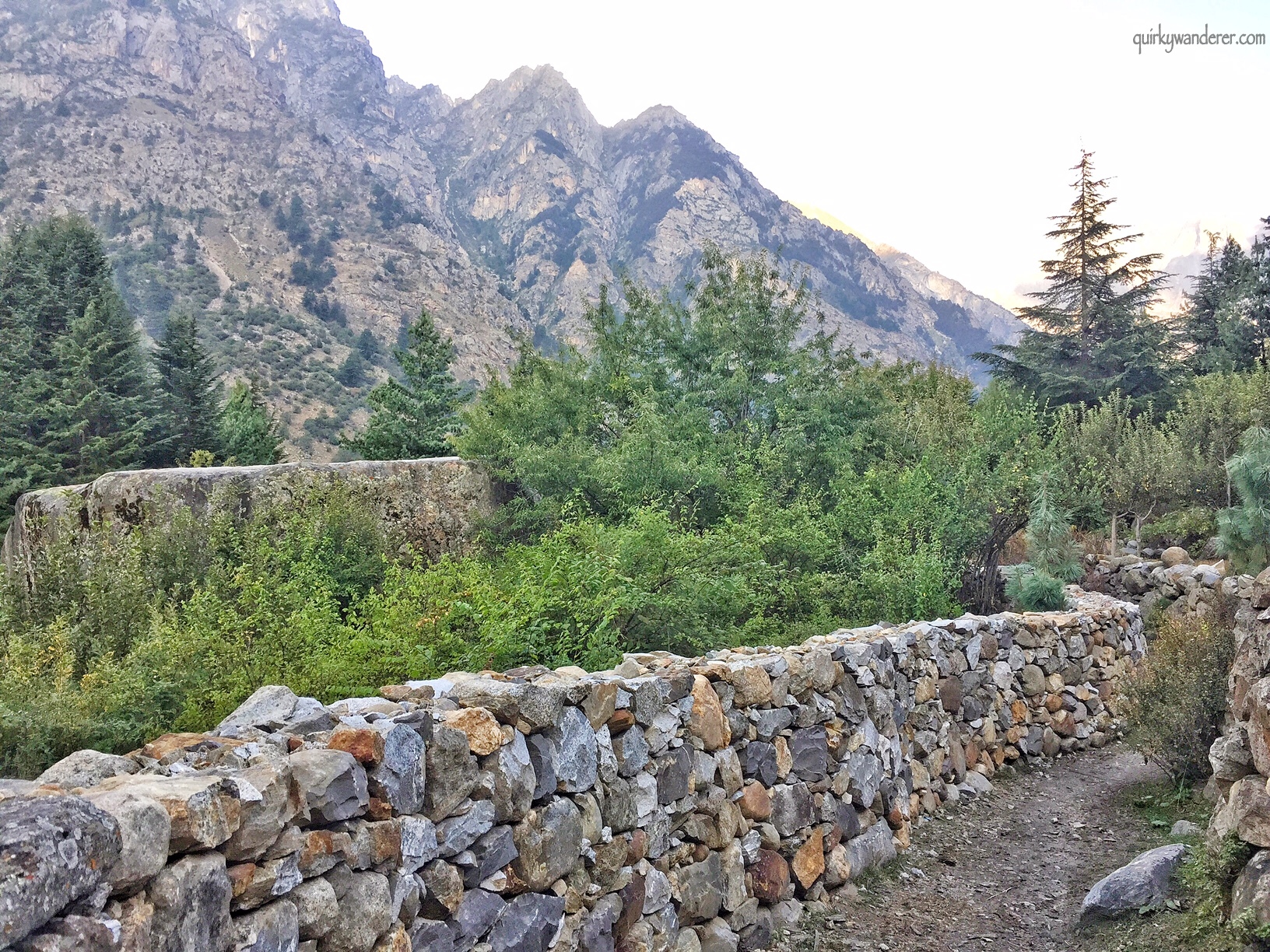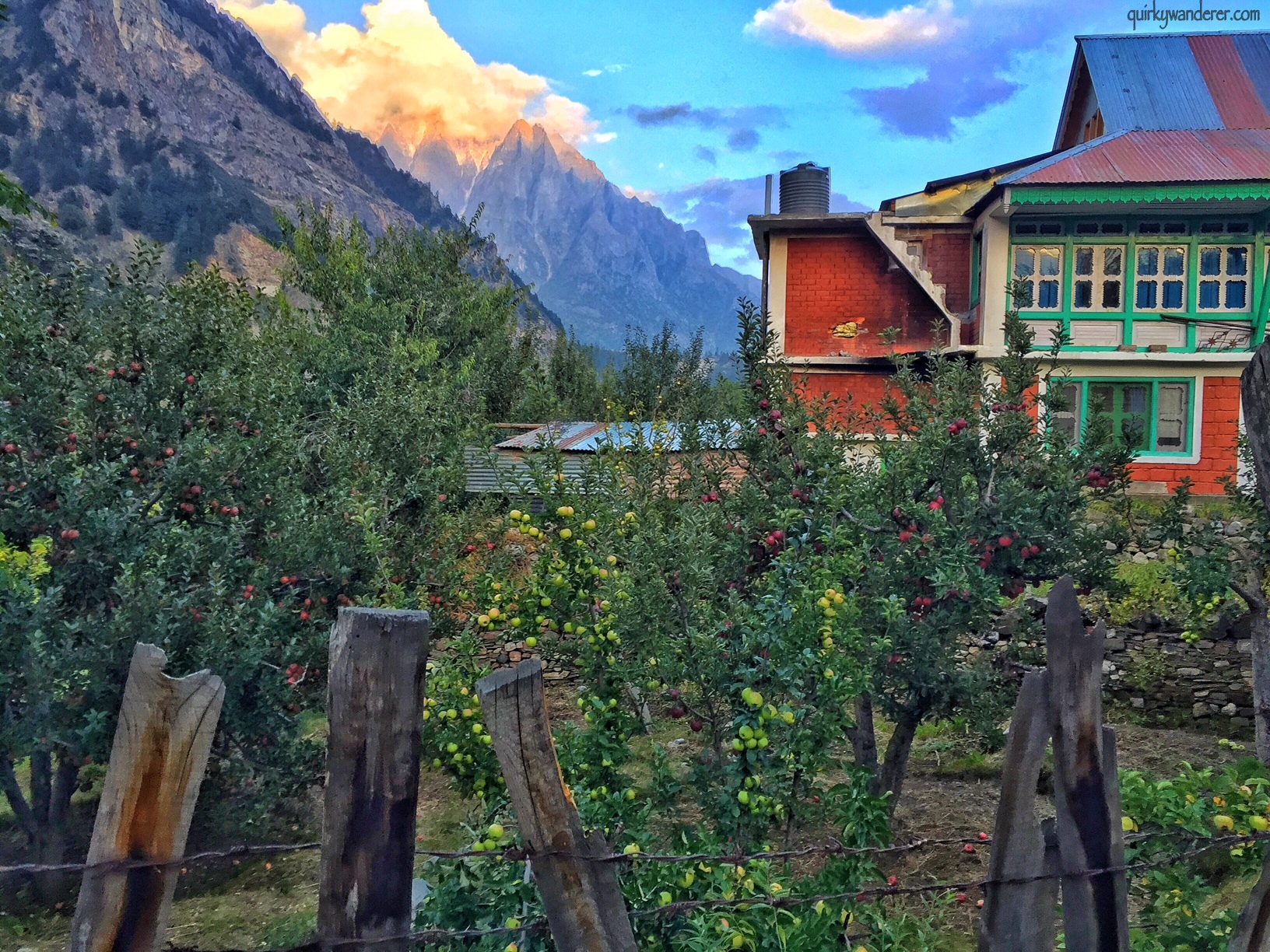 Batseri is a small village in Sangla, in the apple district of Himachal Pradesh, Kinnaur. After checking in at Kinner Camps, we were out to explore this fairy tale Himalayan village, straight out of a story book.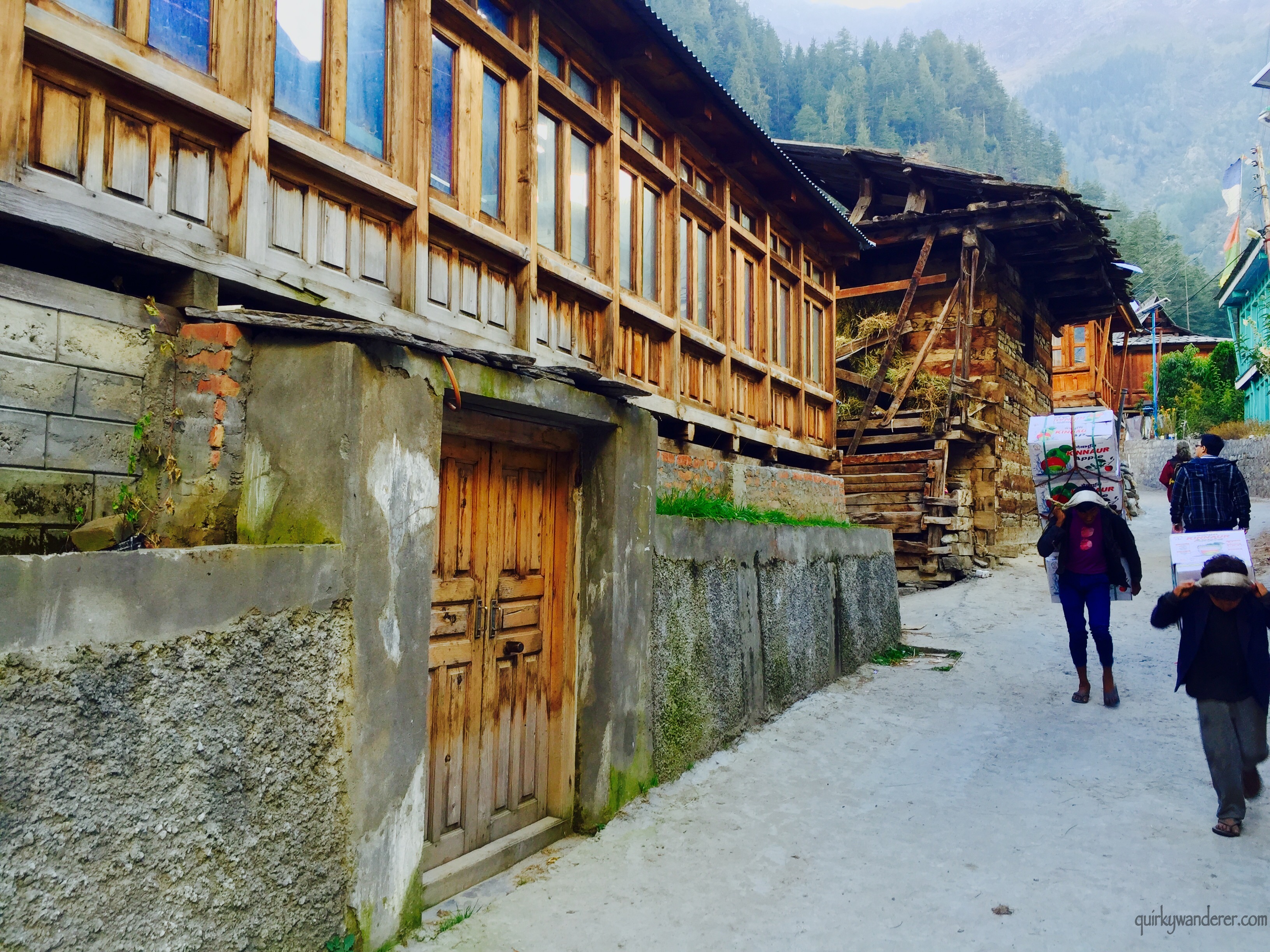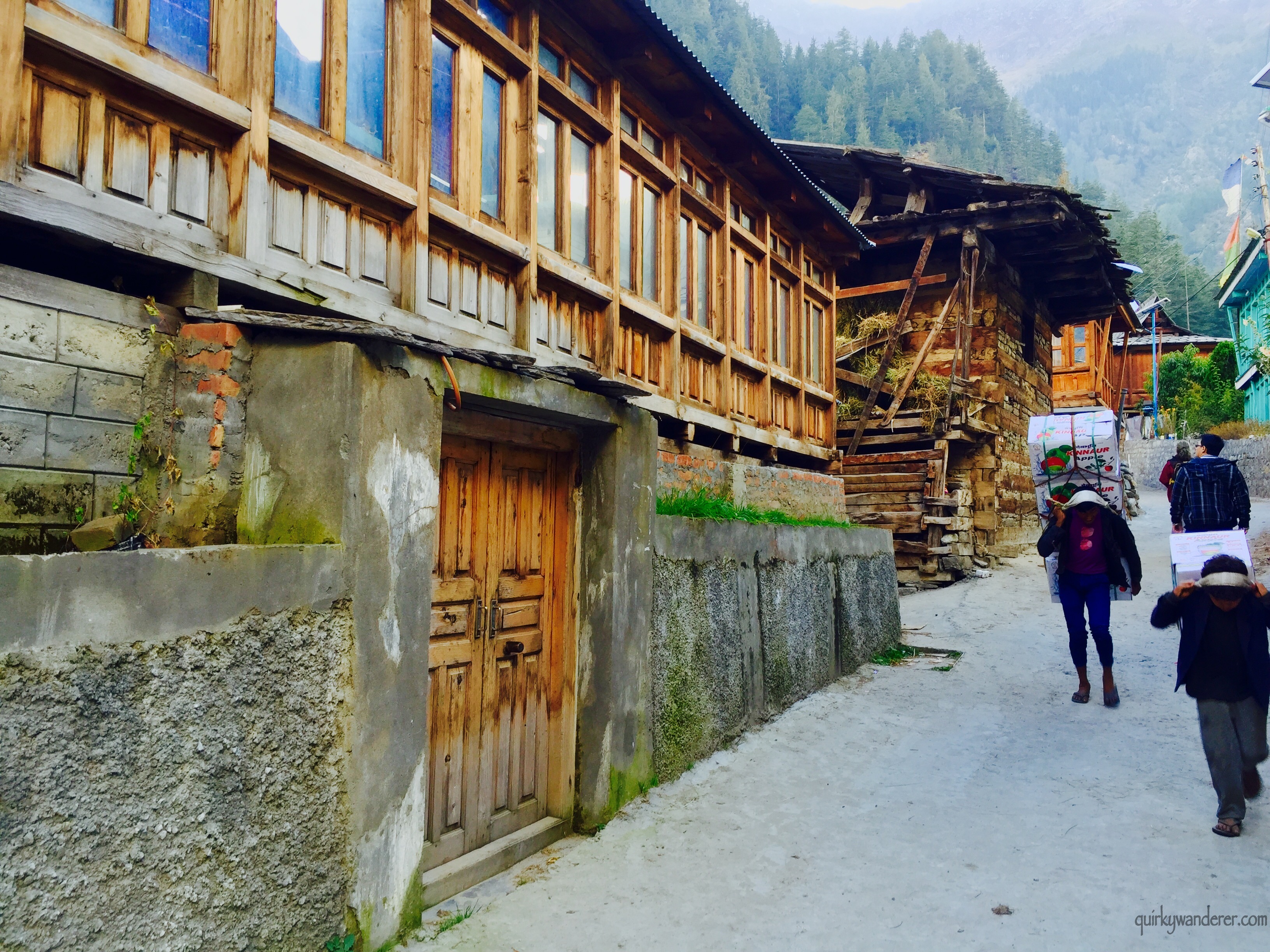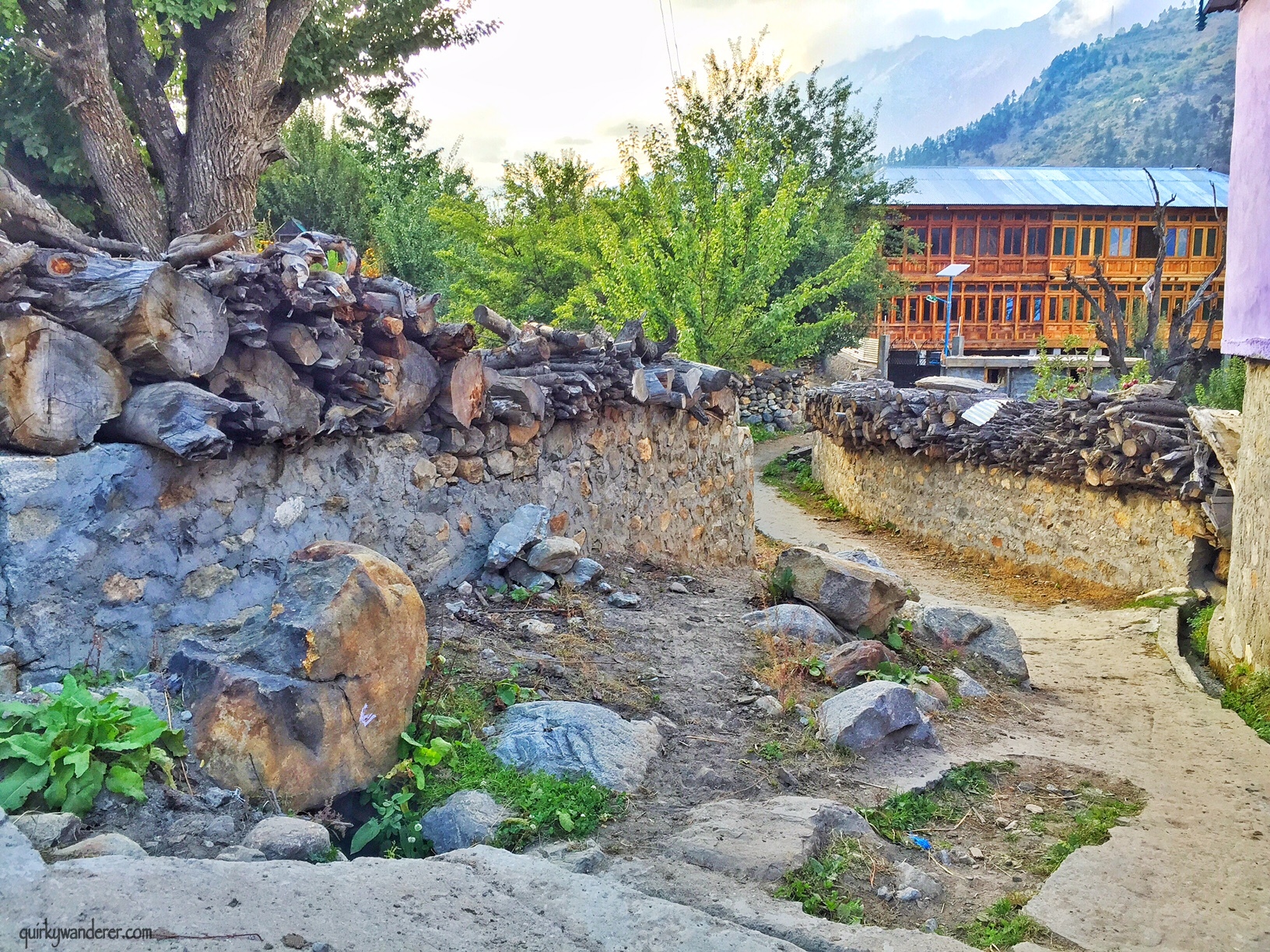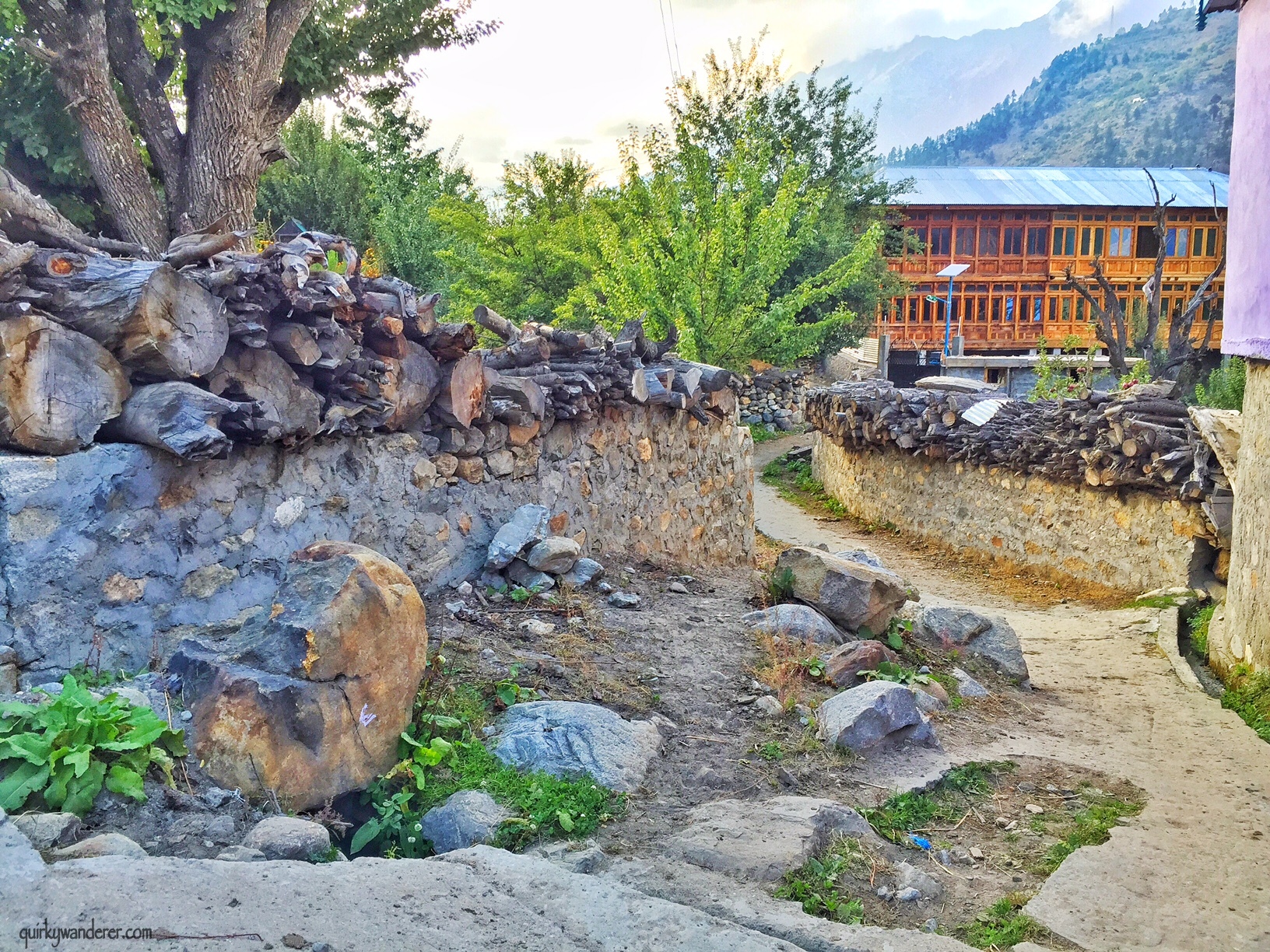 The first thing that greets any visitor in Batseri is the stark cleanliness. No litter, no garbage strewn. Only rocky paths giving the village a rustic feel.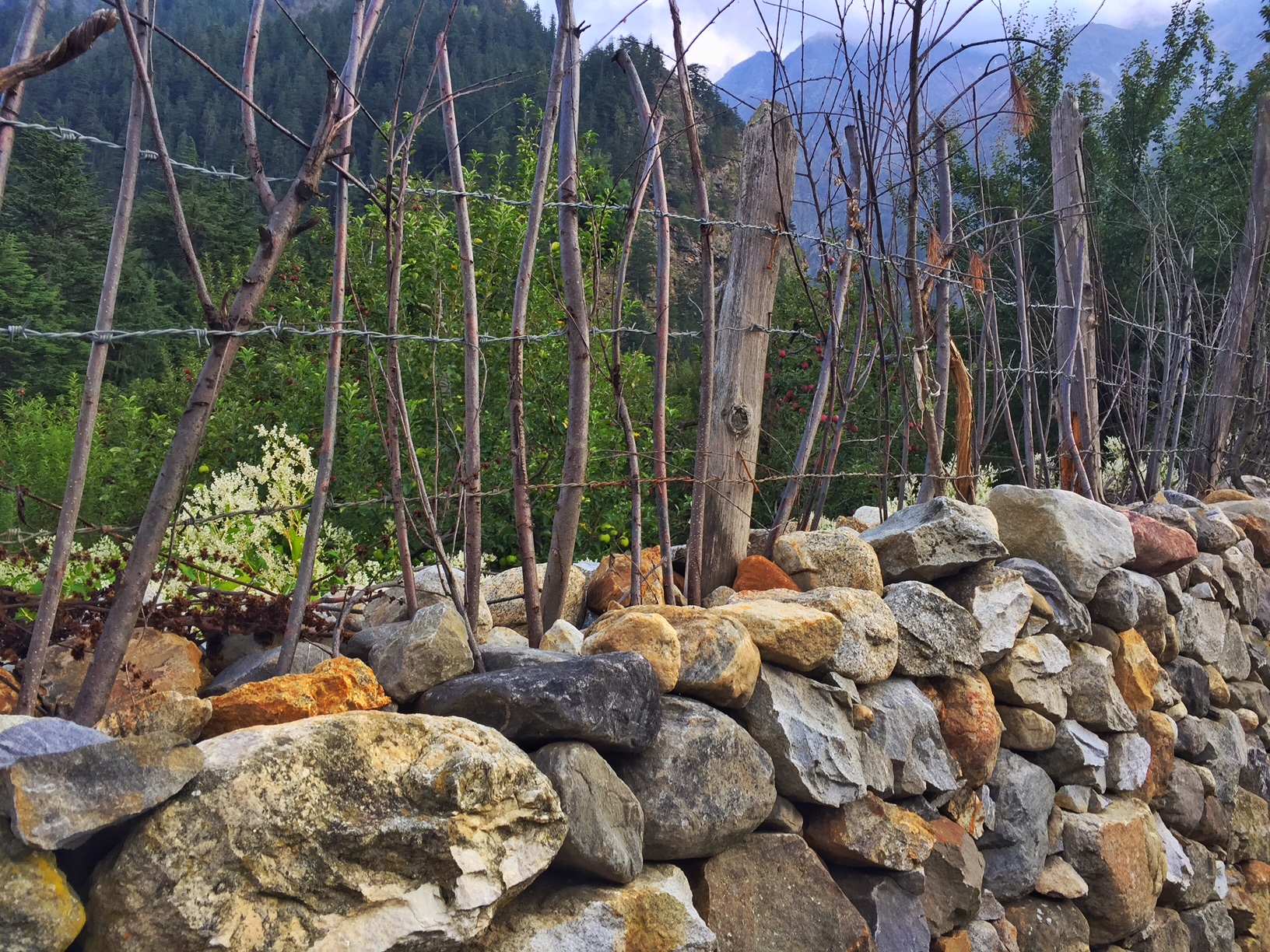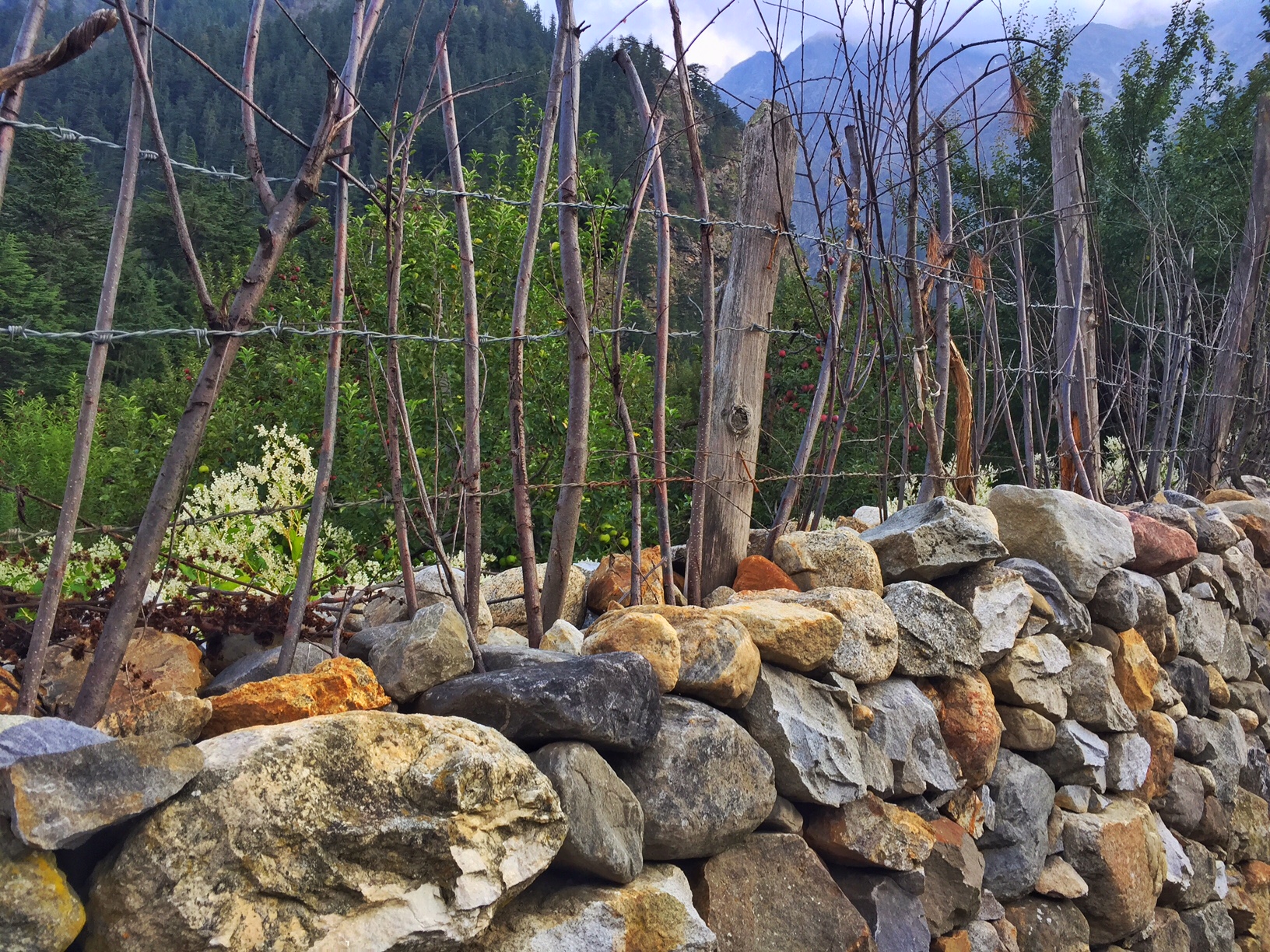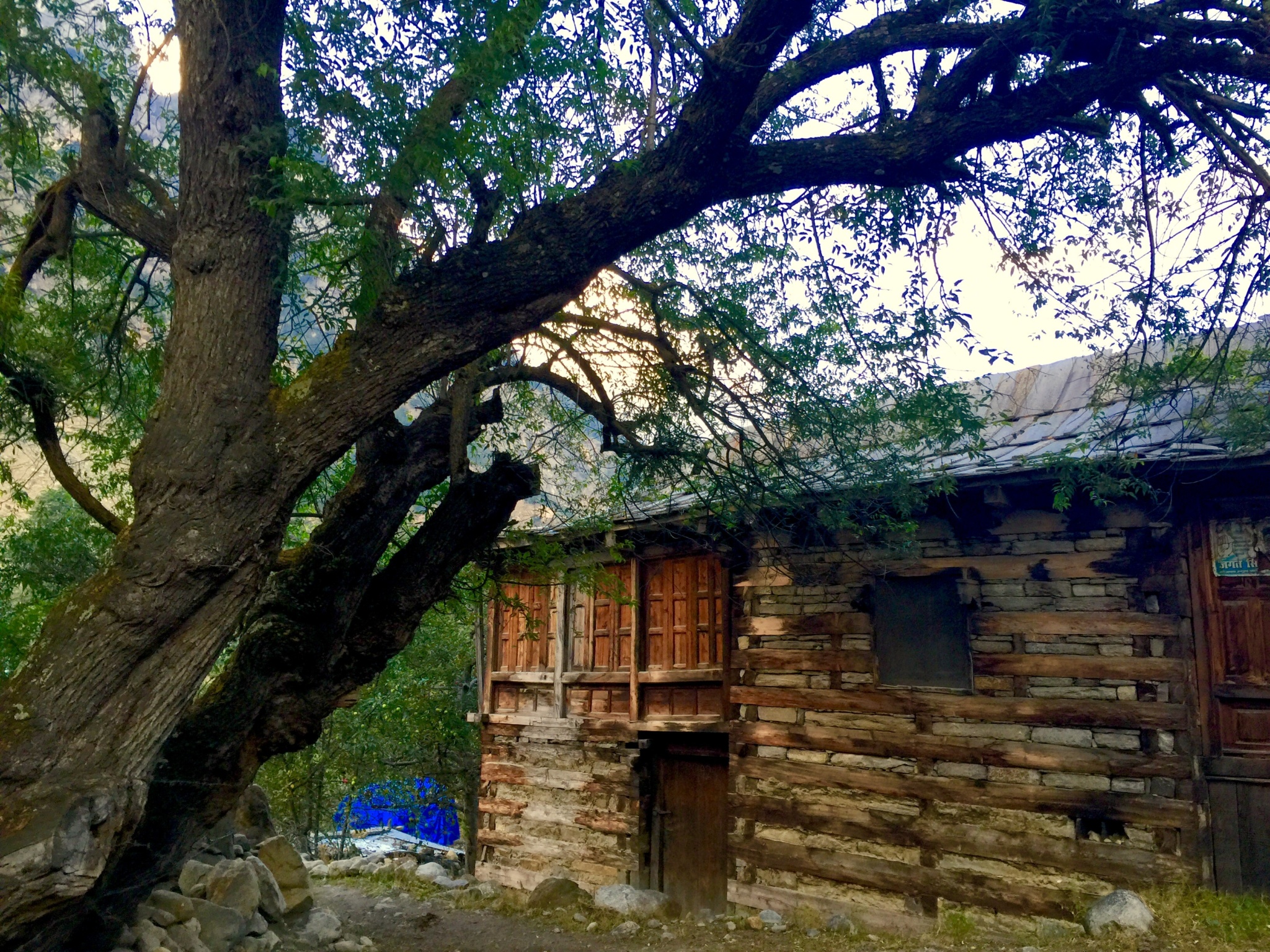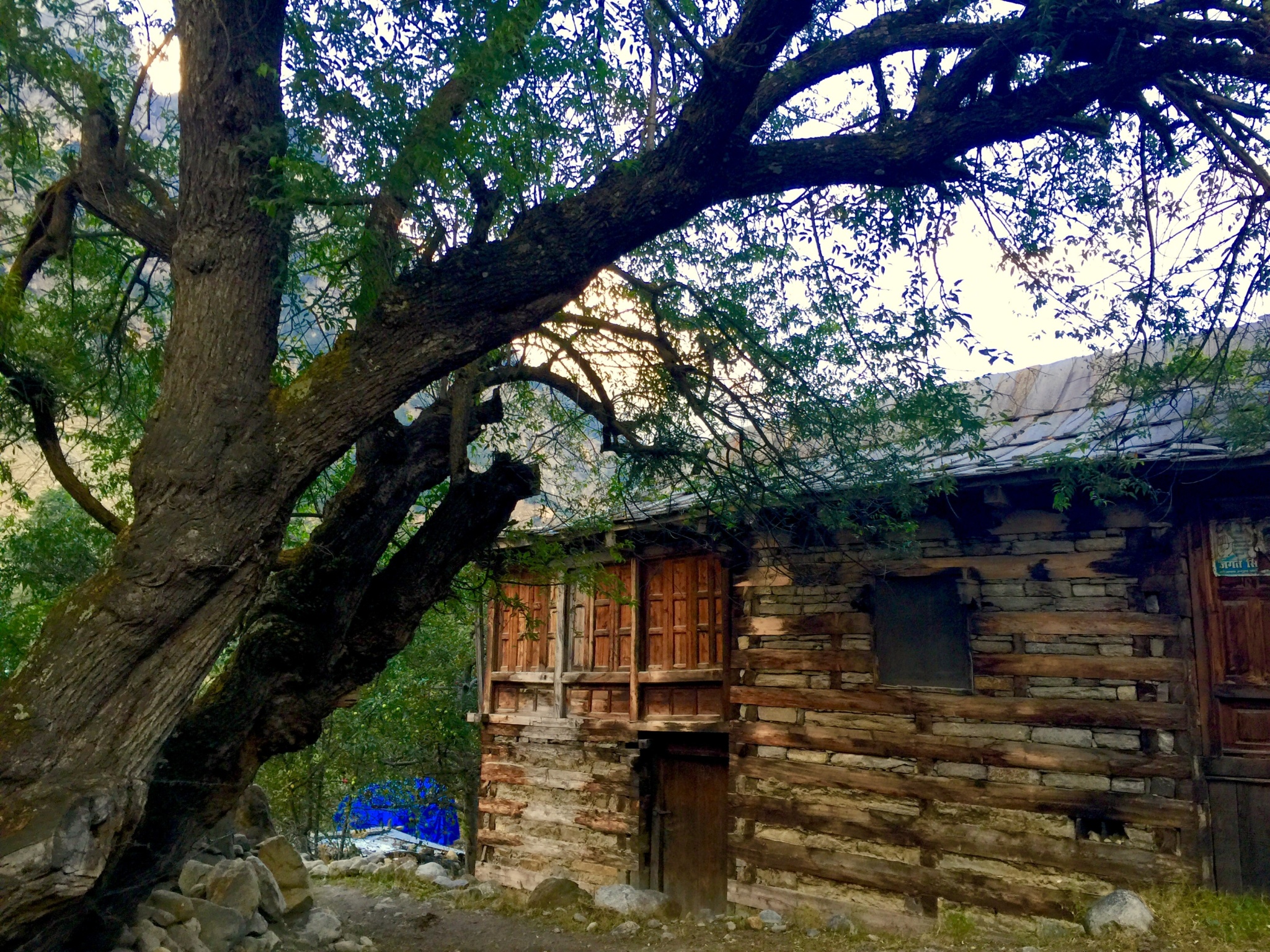 As I walk through the near perfect streets, apple laden trees welcome me with open arms( branches). It is the apple season and ripe, crimson apples dangle from the branches, tempting every passerby.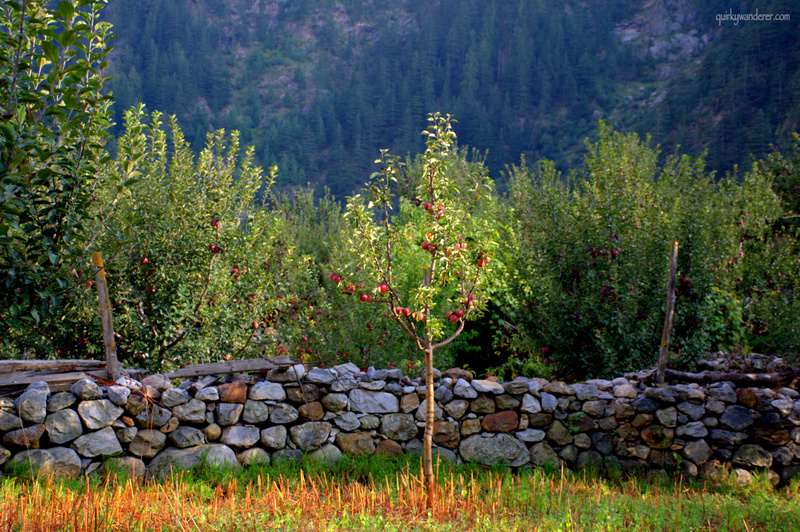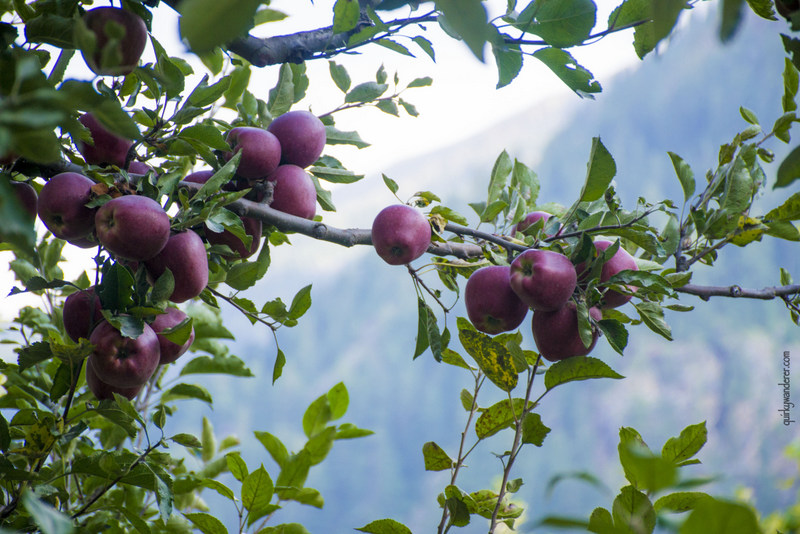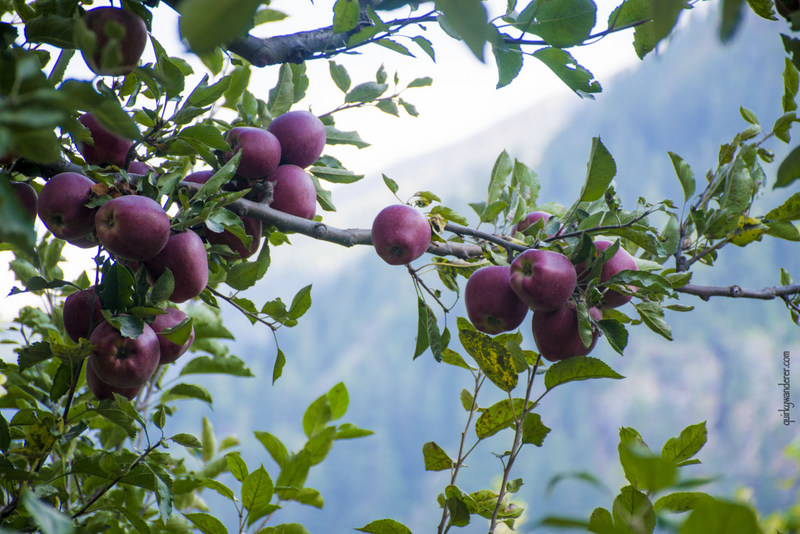 Pebbled walls stand stoutly guarding quaint houses built with stones and wood.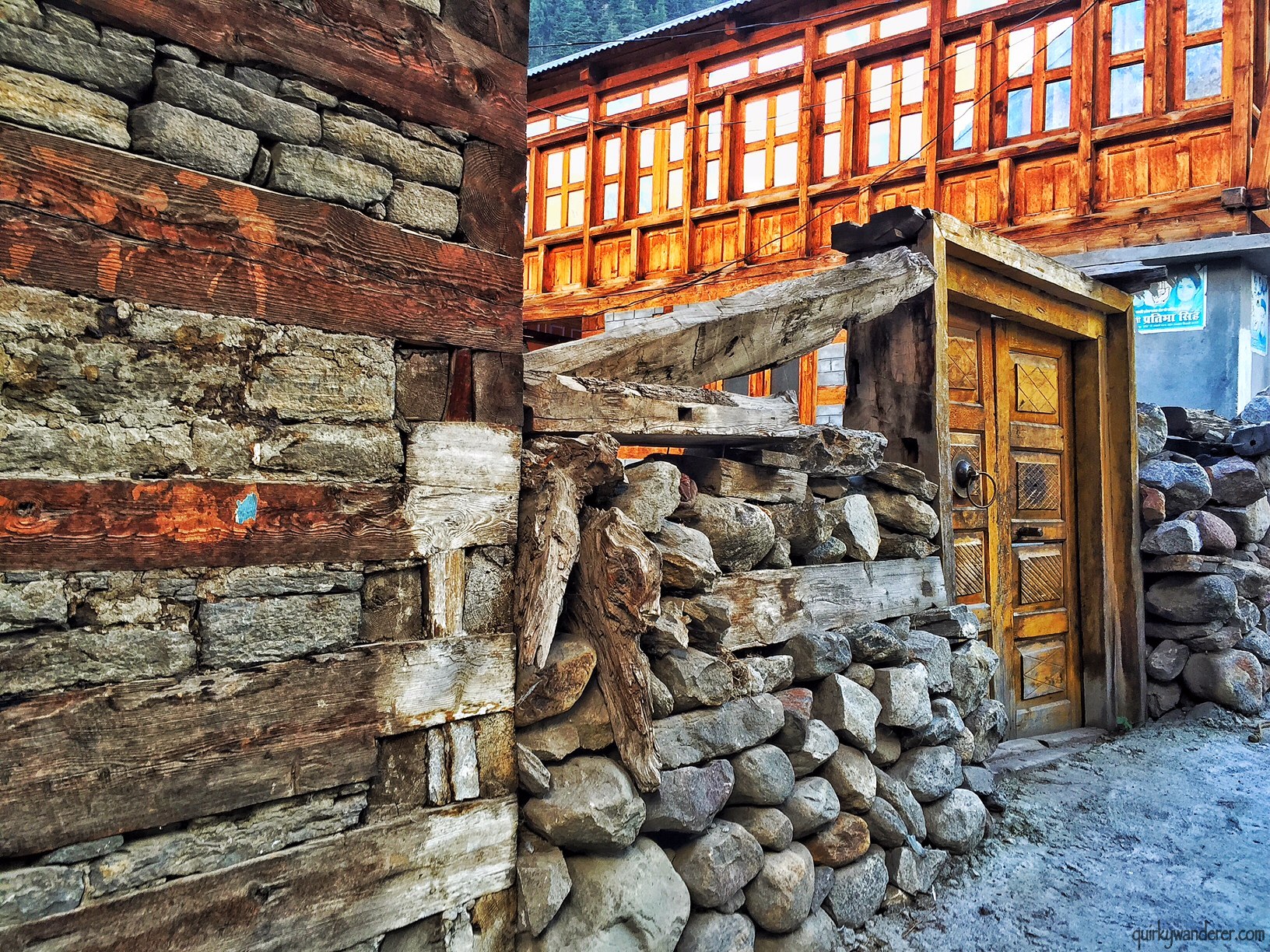 Some of these had brightly painted windows while some others had exquisite locks. Most had fodder for the cattle, hanging from windows to dry before winter sets in.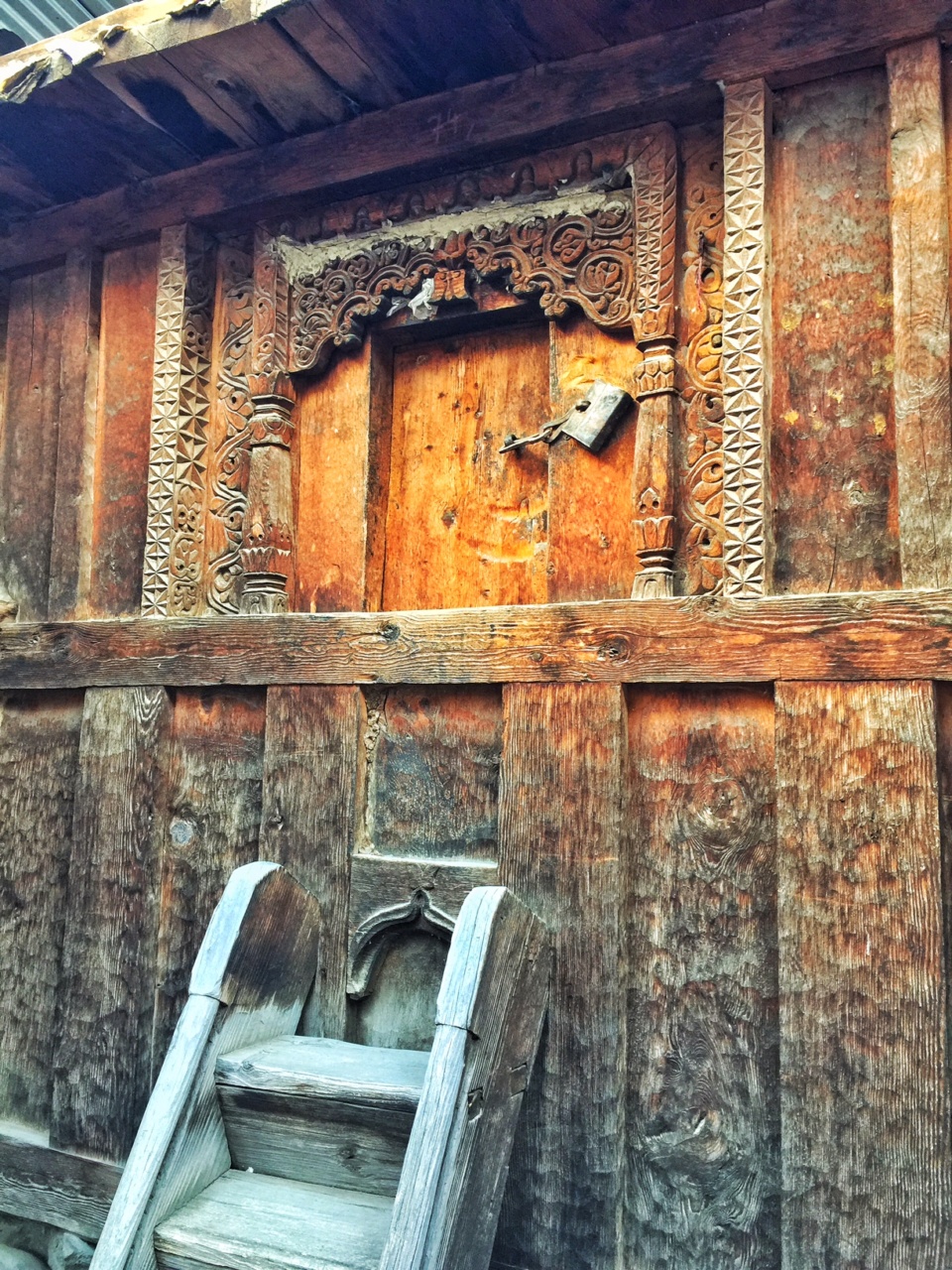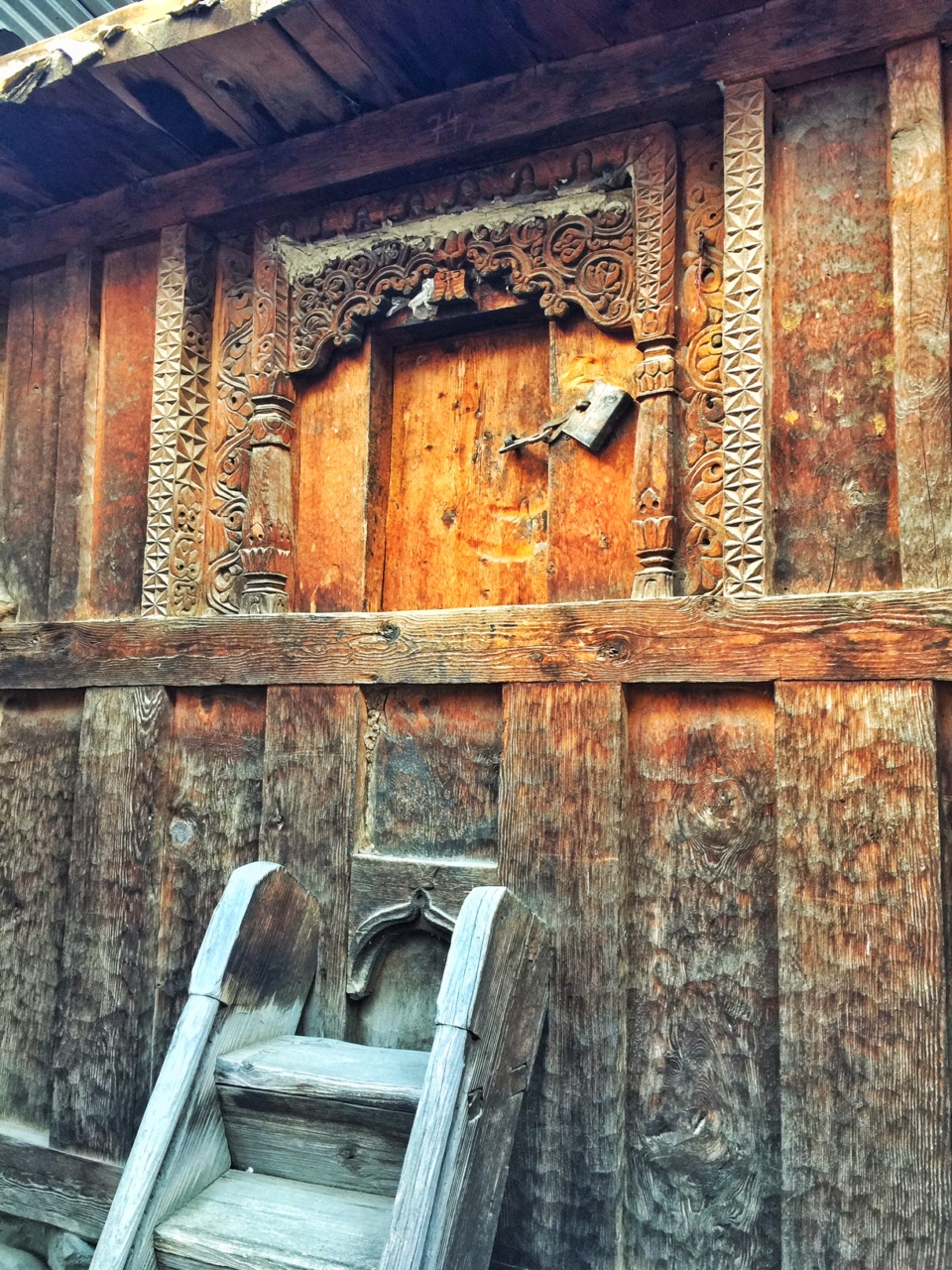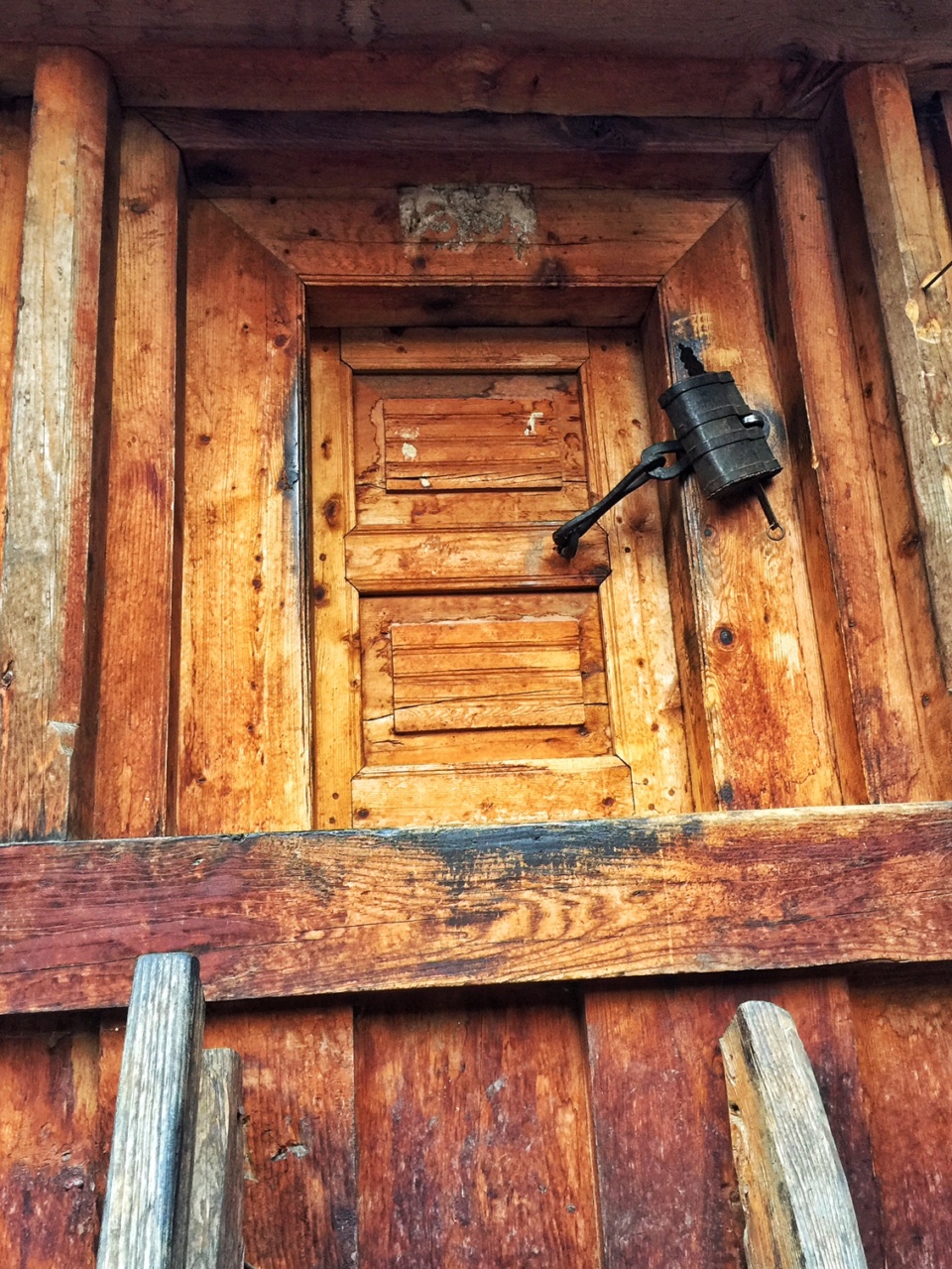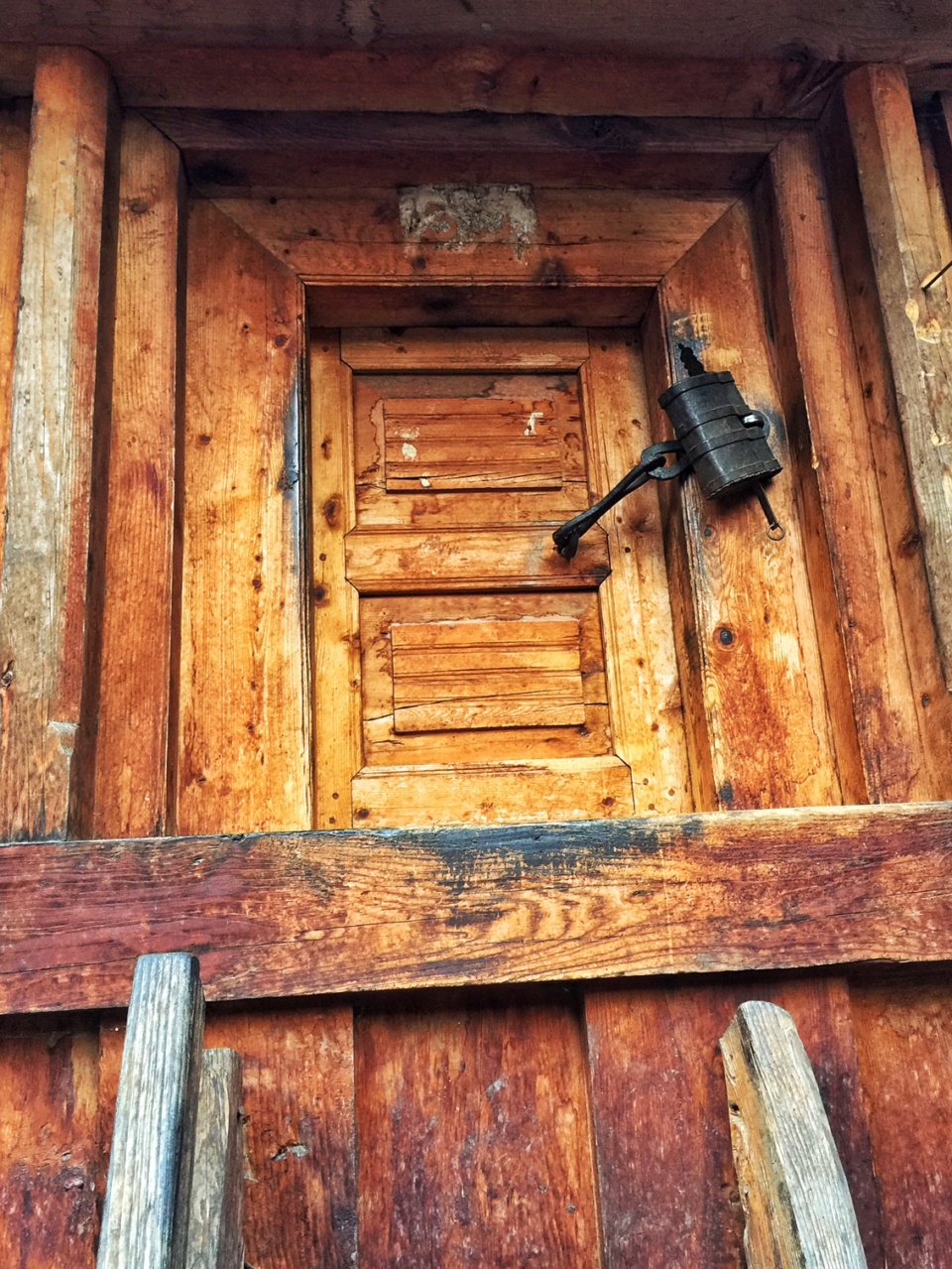 I am now torn between the longing to snoop into one just to see how it looked from inside and the task of keeping up with the group and not drift away.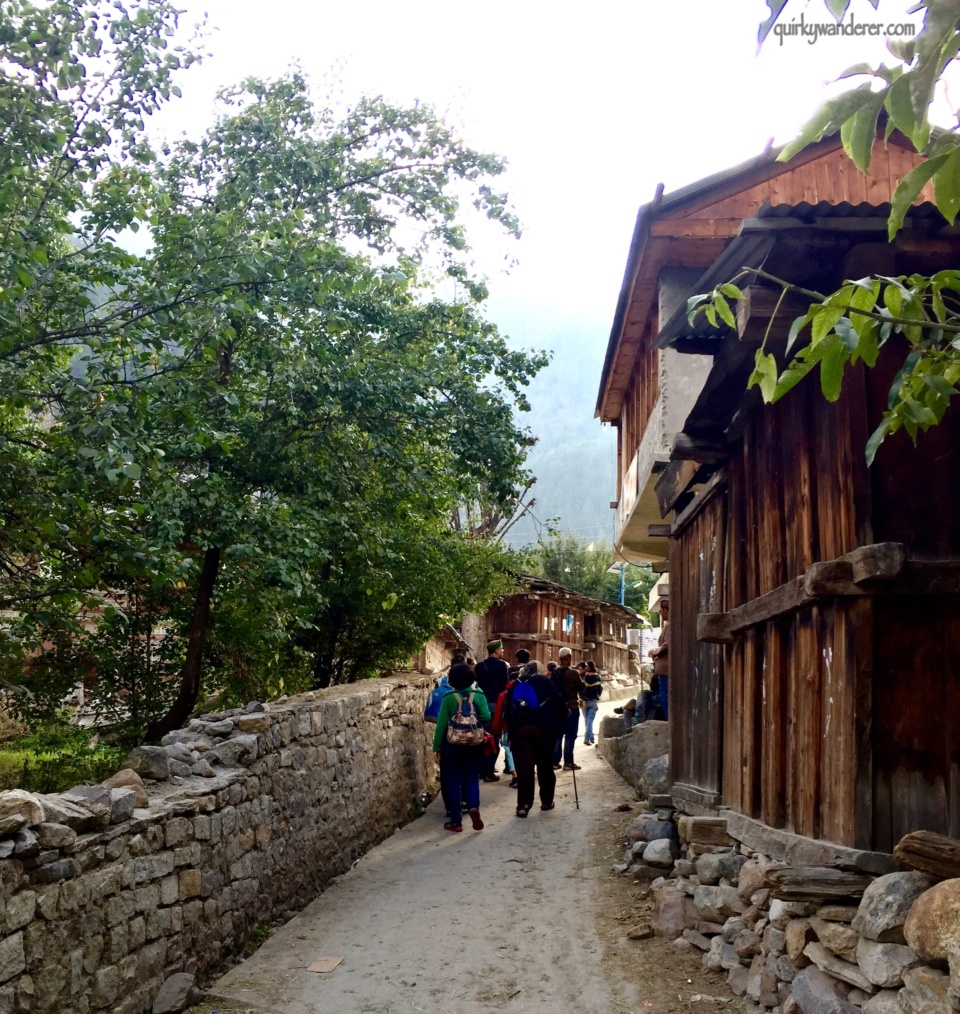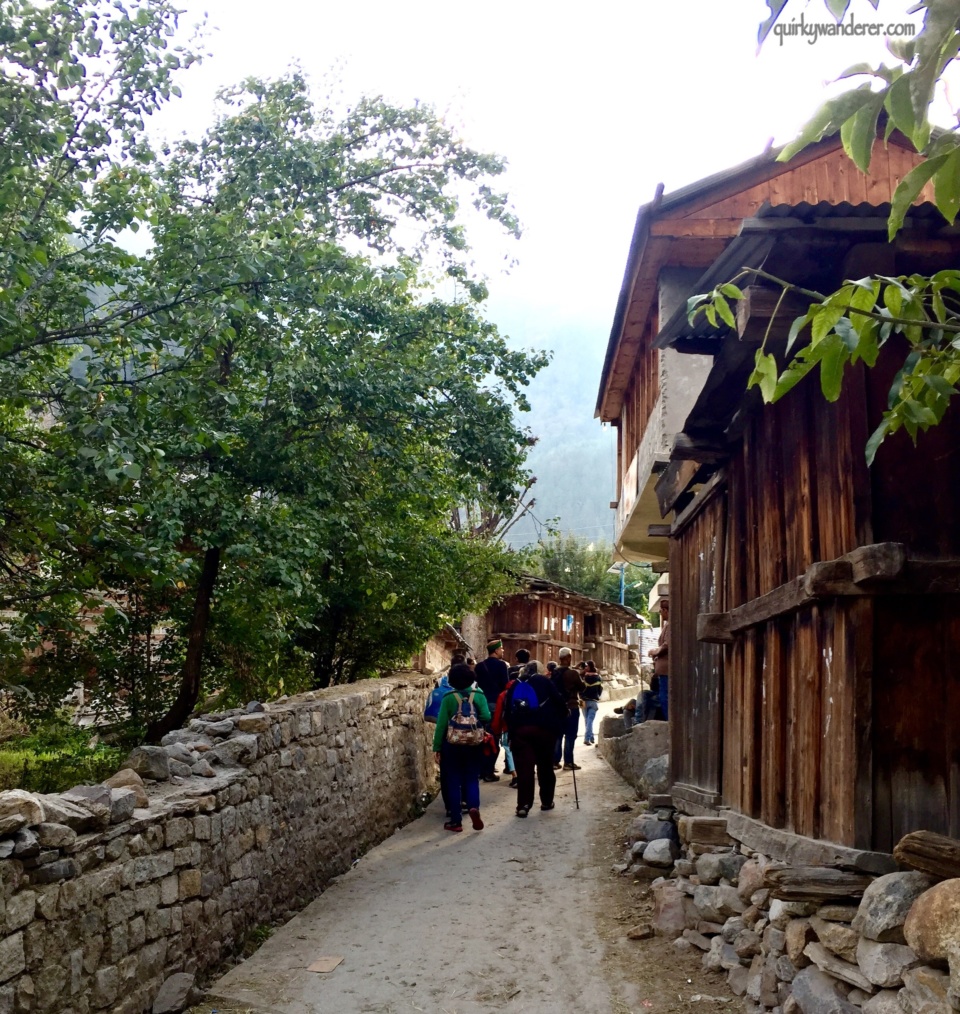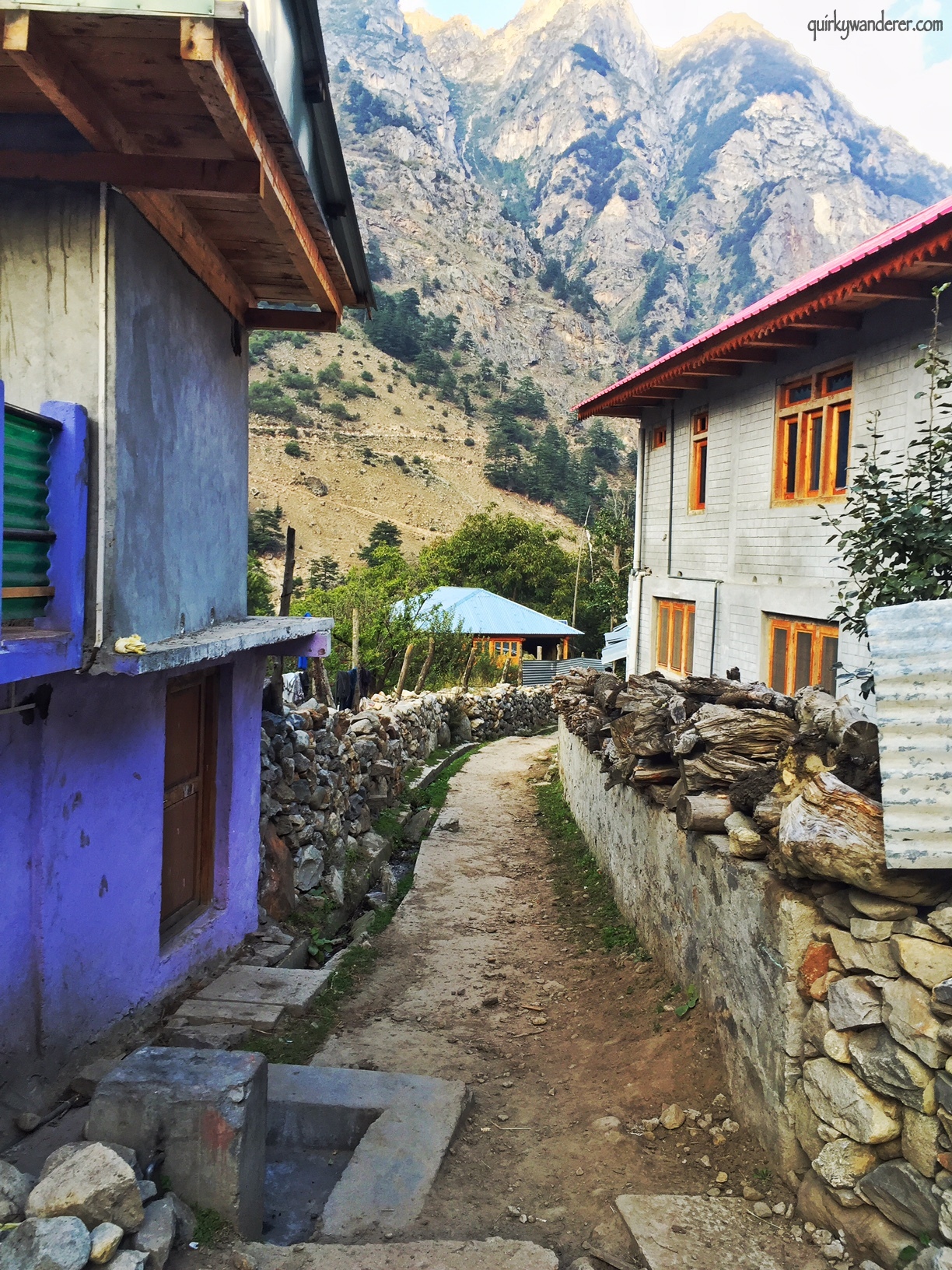 Our first stop is the Badrinarayan temple: an architectural marvel carved out of wood.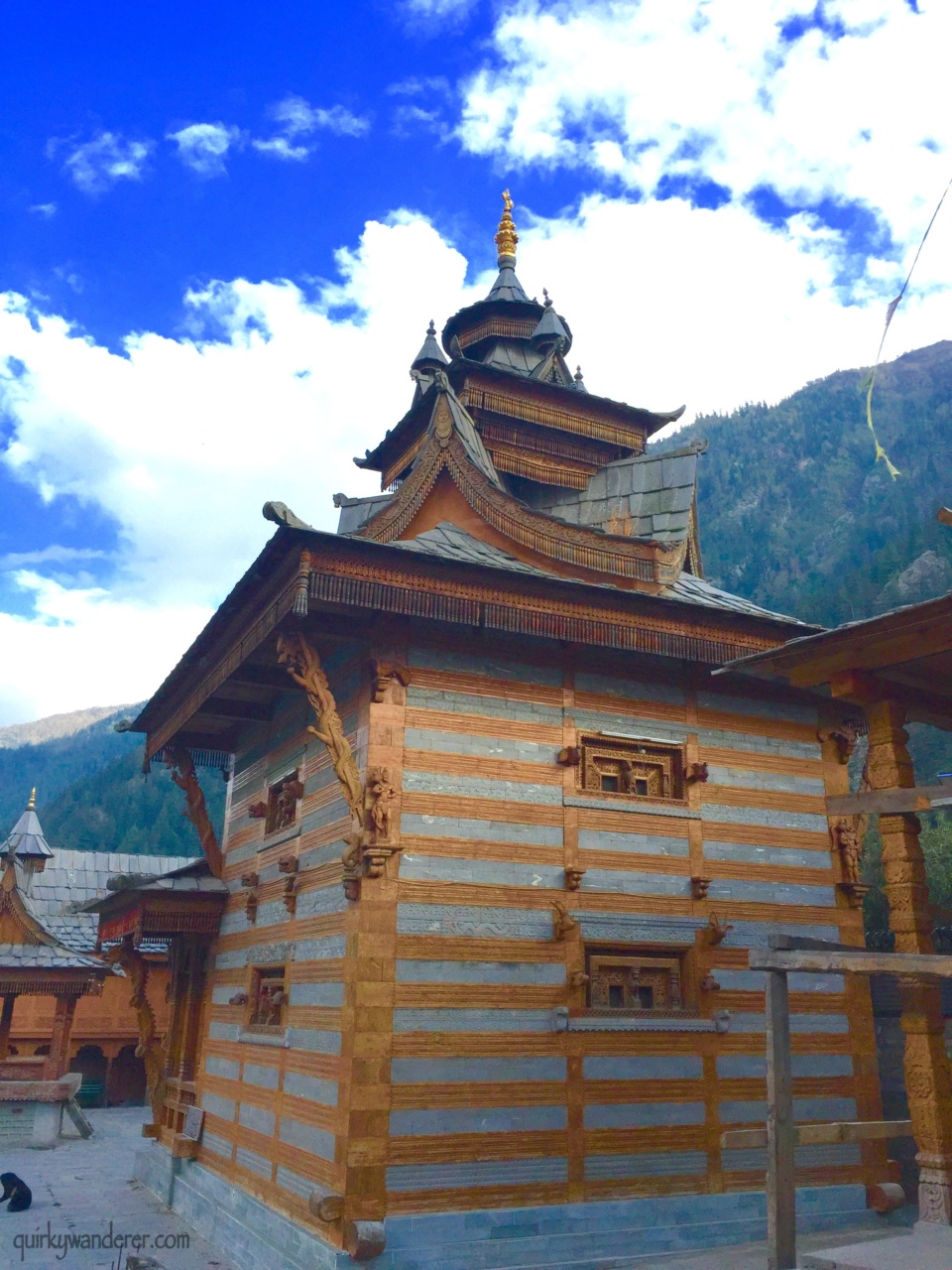 The temple is mostly closed and only opens for festivals. One of the most prominent festivals is the Ukhayang flower festival. The Kinnauris celebrate this in September by offering the elusive and rare Brahmakamal flowers to the deity.
The temple has a courtyard and the main door is intricately carved depicting various scenes of Indian mythology: Vasudev carrying baby Krishna, Shravan Kumar with his parents, Krishna killing Kansa and so on.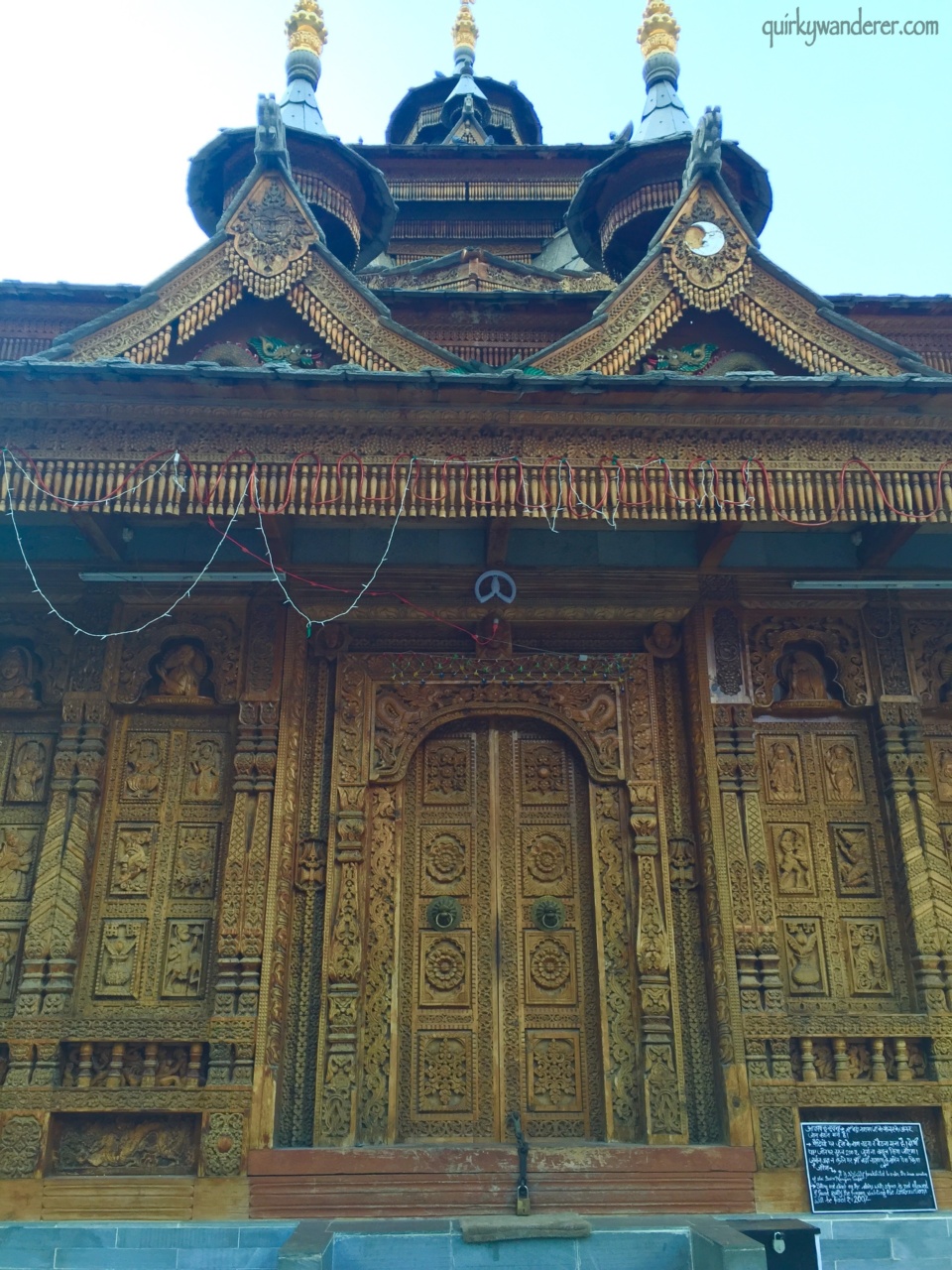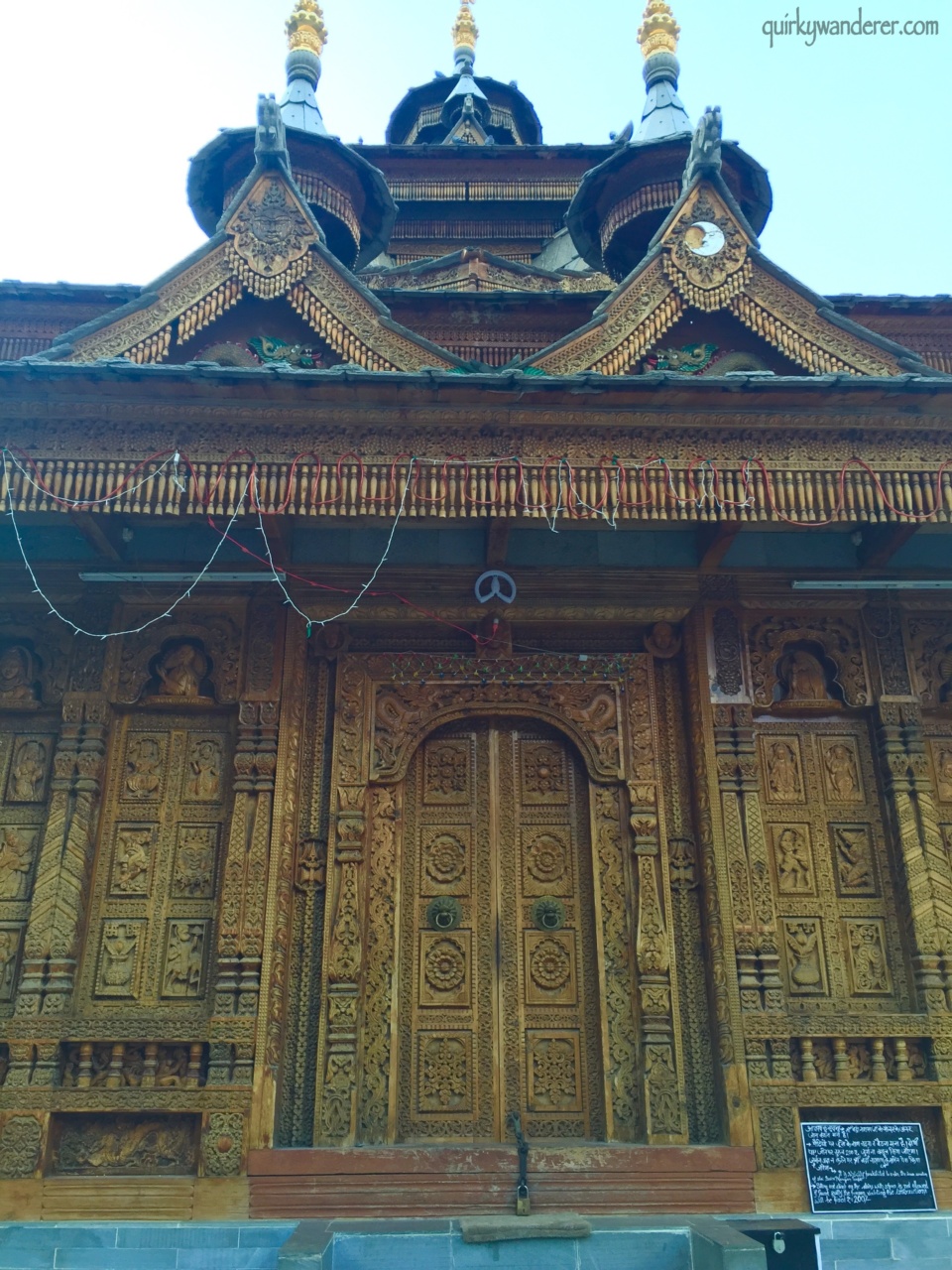 I find the presence of deities of different religions on the doors of the temple, giving it a wonderful, secular feel.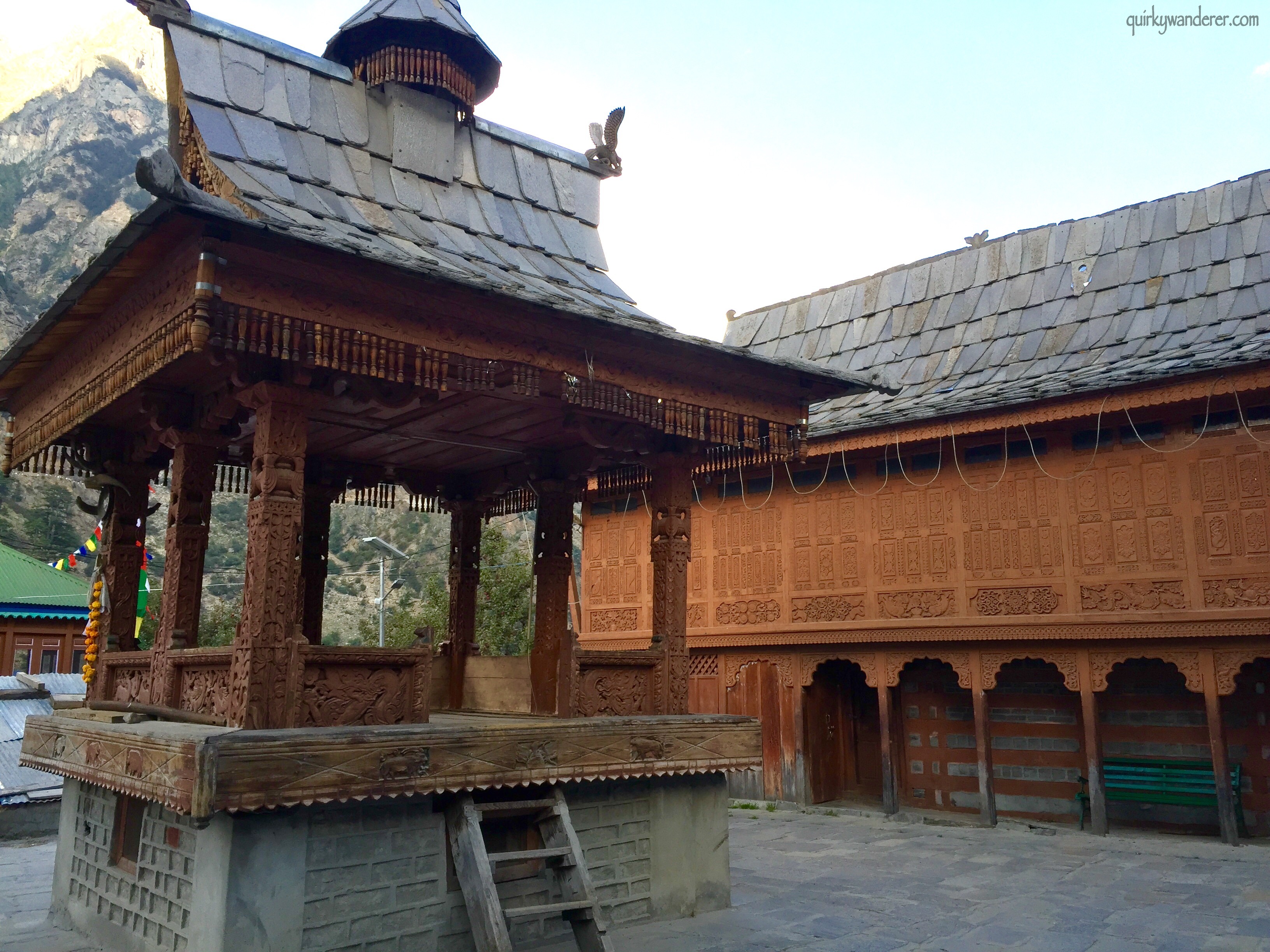 The village wasn't crowded and the only movement on the streets were of people ferrying heavy apple cartons to and fro on their backs. Watching a 6 year old do it was a heart wrenching sight and watching him flash a smile beneath the load was a heart warming one. I meet confident Kinnauri women who flash the most confident smiles and bowl me over with their poise.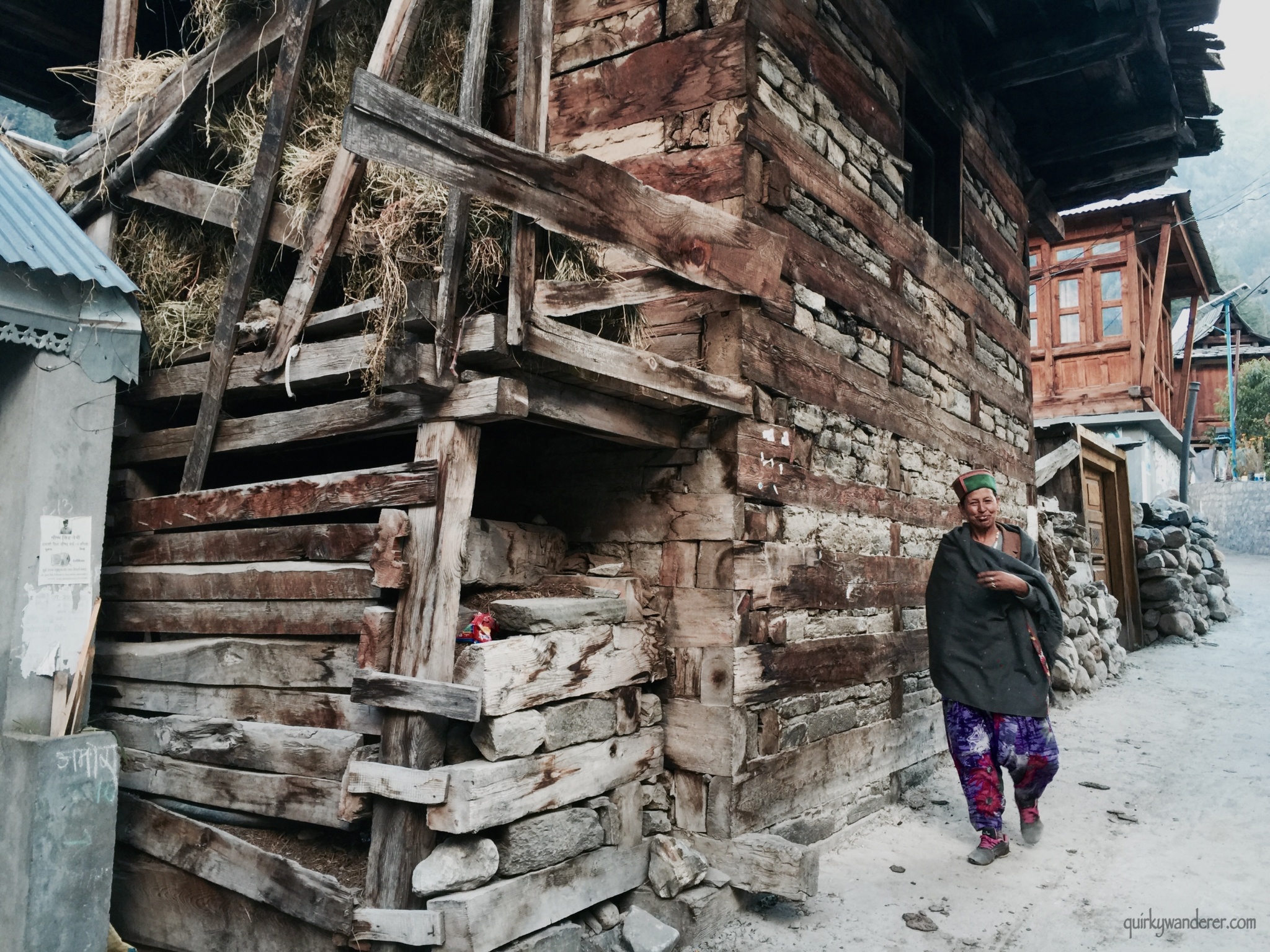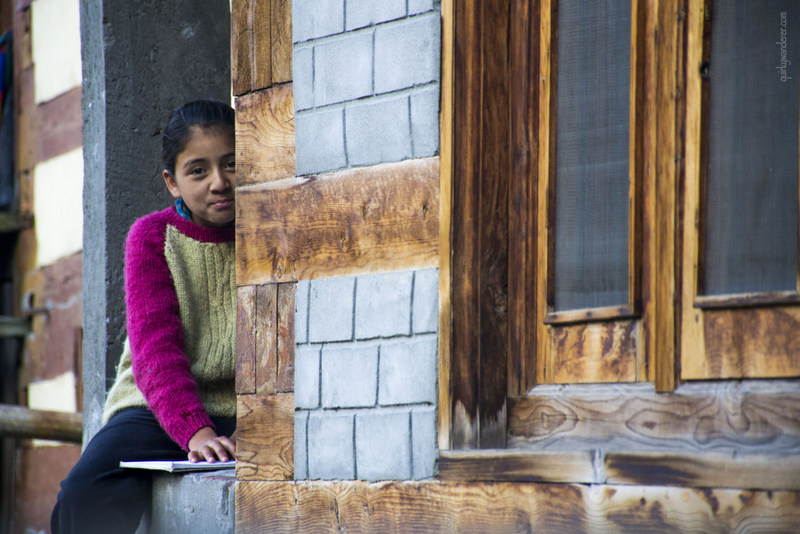 I pass by more doors and many more orchards and in the background loom the picturesque Dhauladhar range of hills.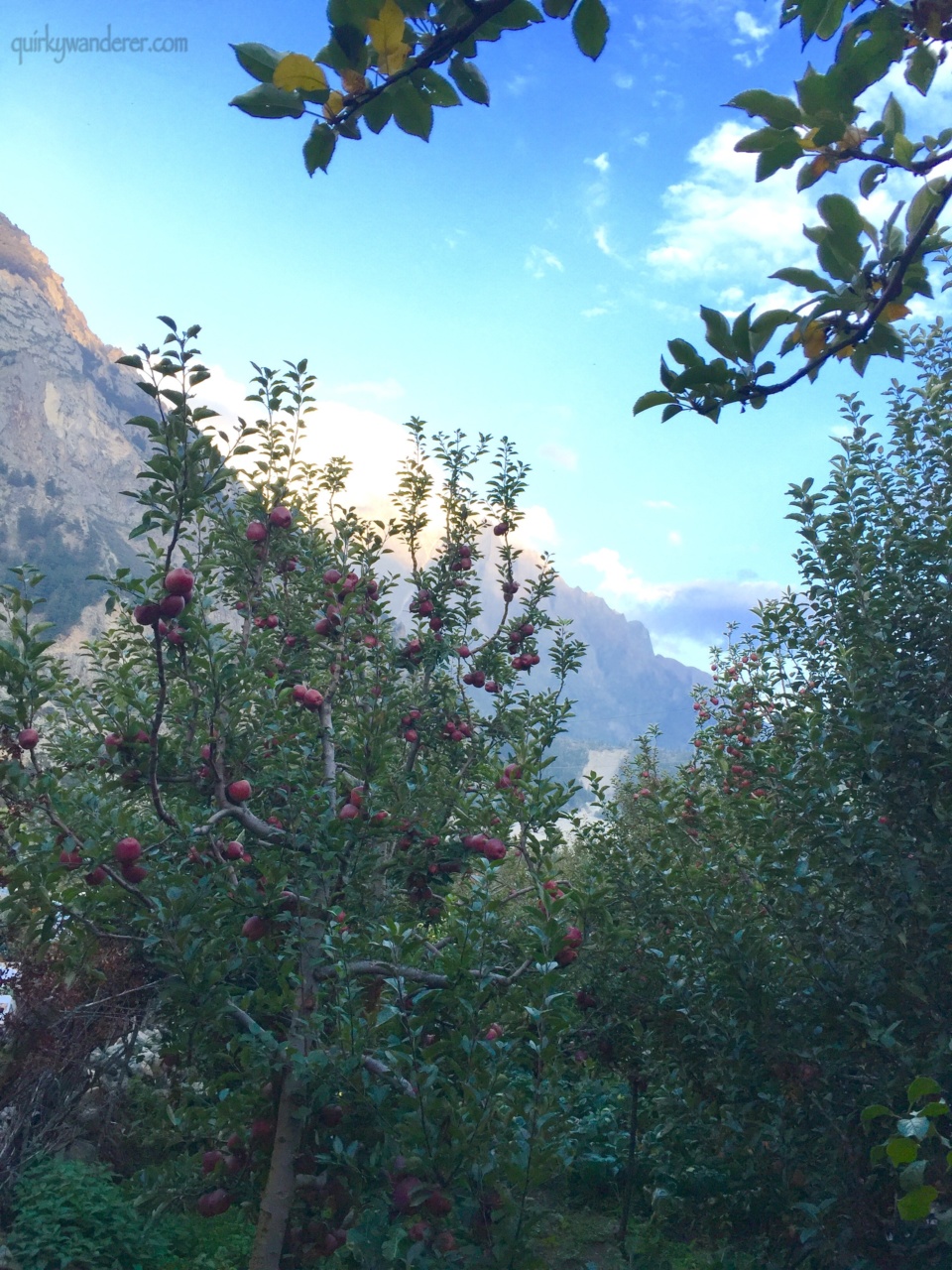 We have been walking since more than an hour now and now just have mountain goats for company.
Realisation dawns: We have lost our way. My heart does a happy dance because whenever we lose our way something beautiful is discovered.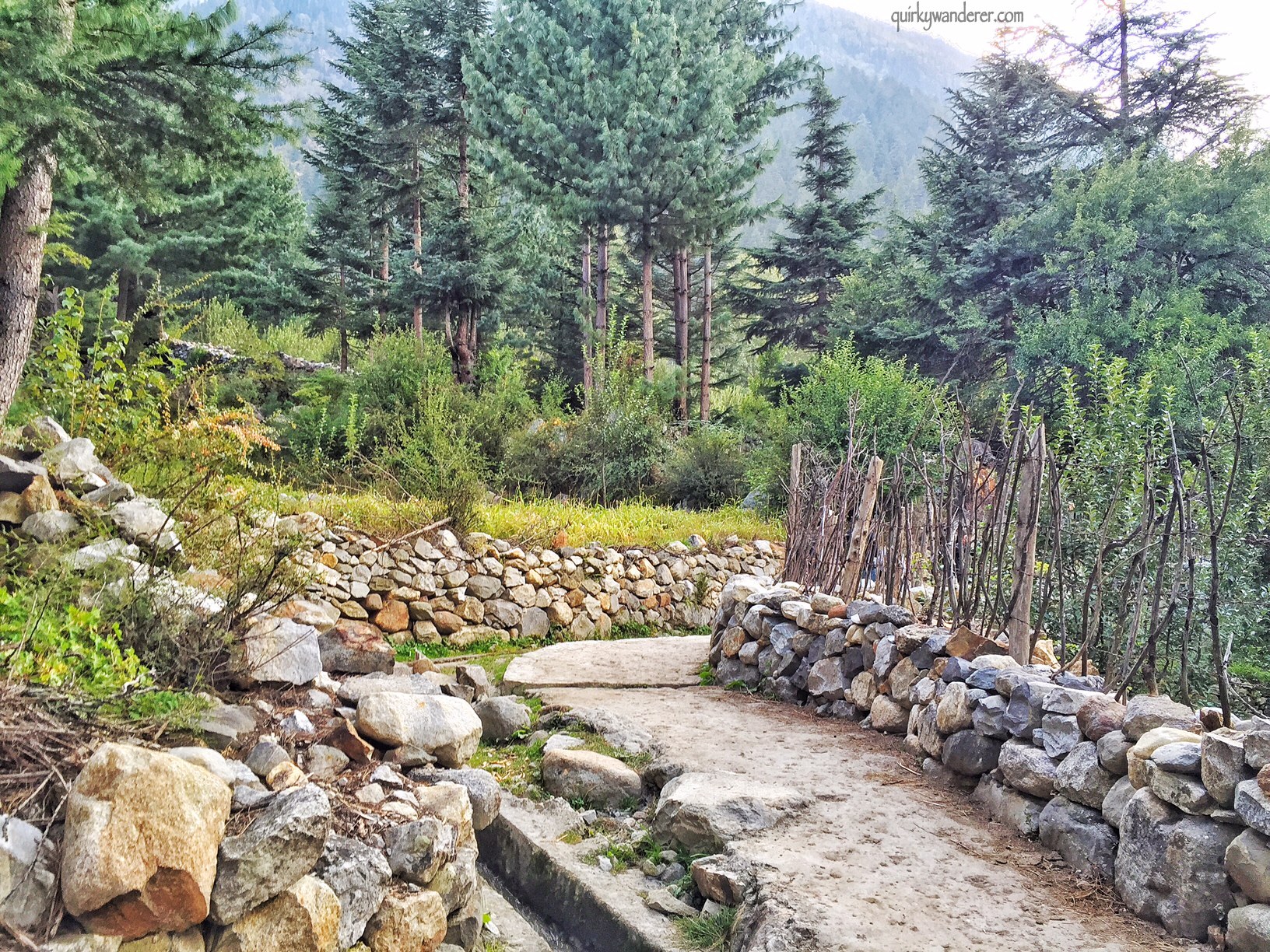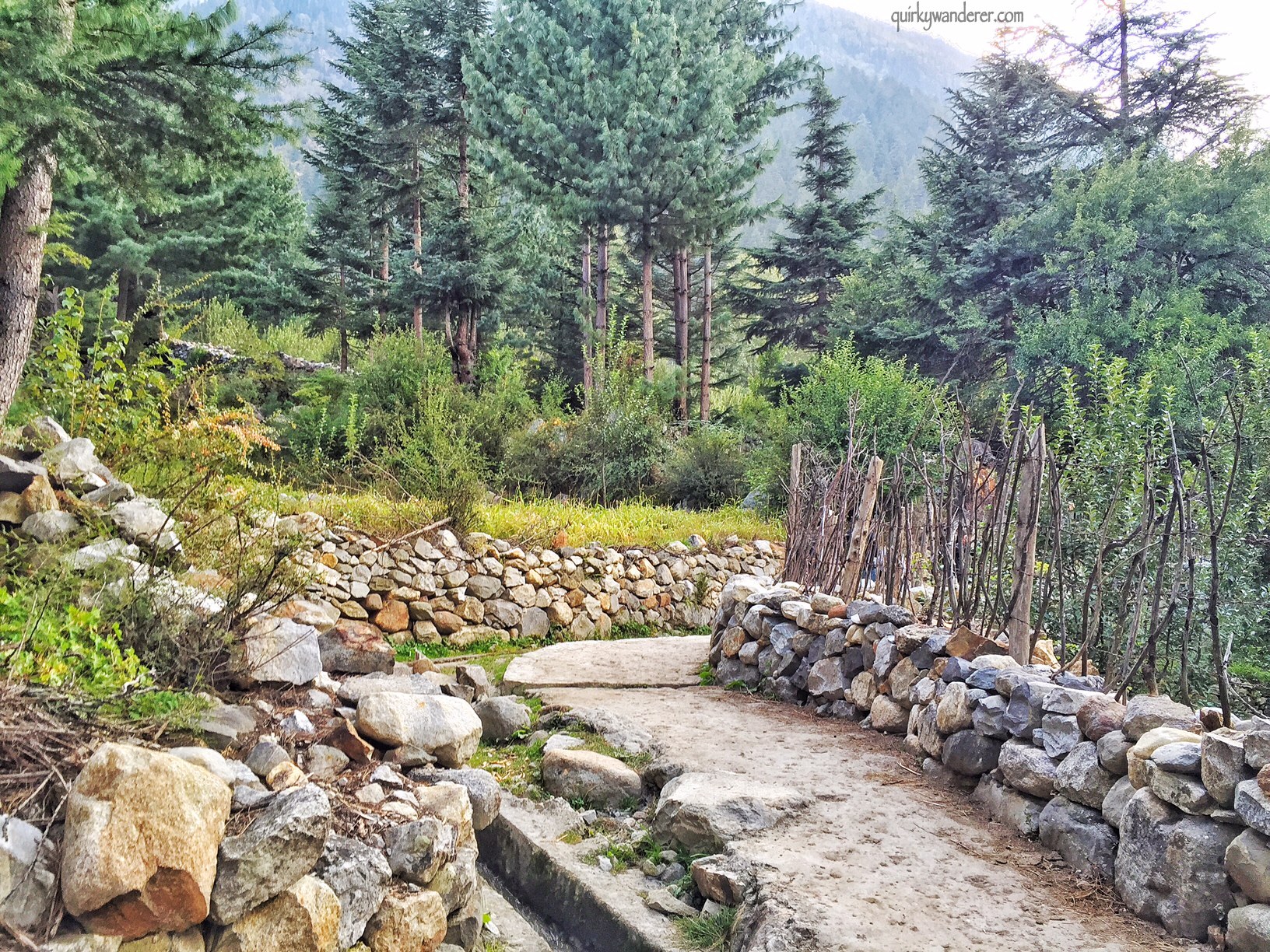 Like today: we have accidentally bumped into the gorgeous glacier point of river Baspa which is gurgling away in delight.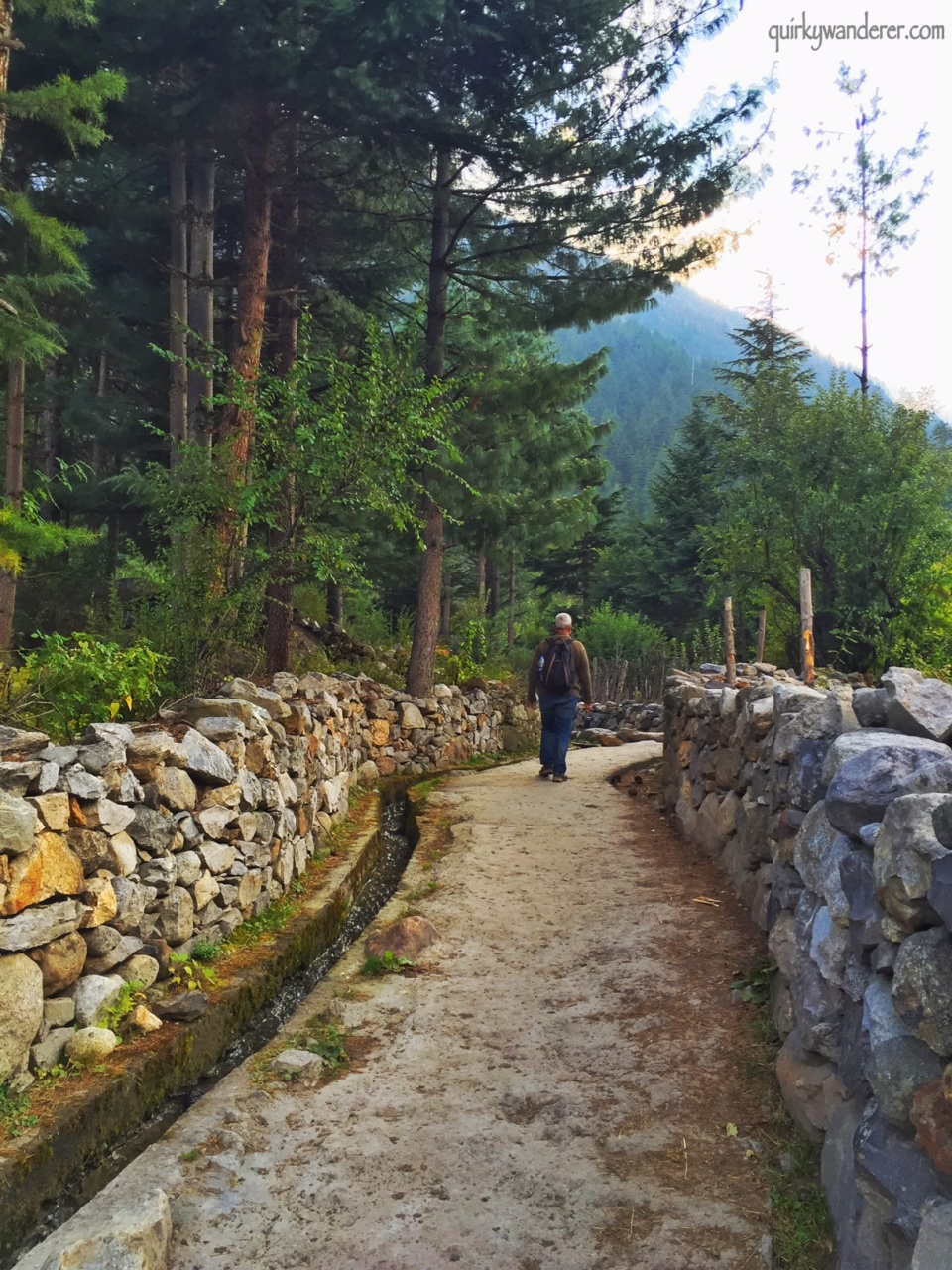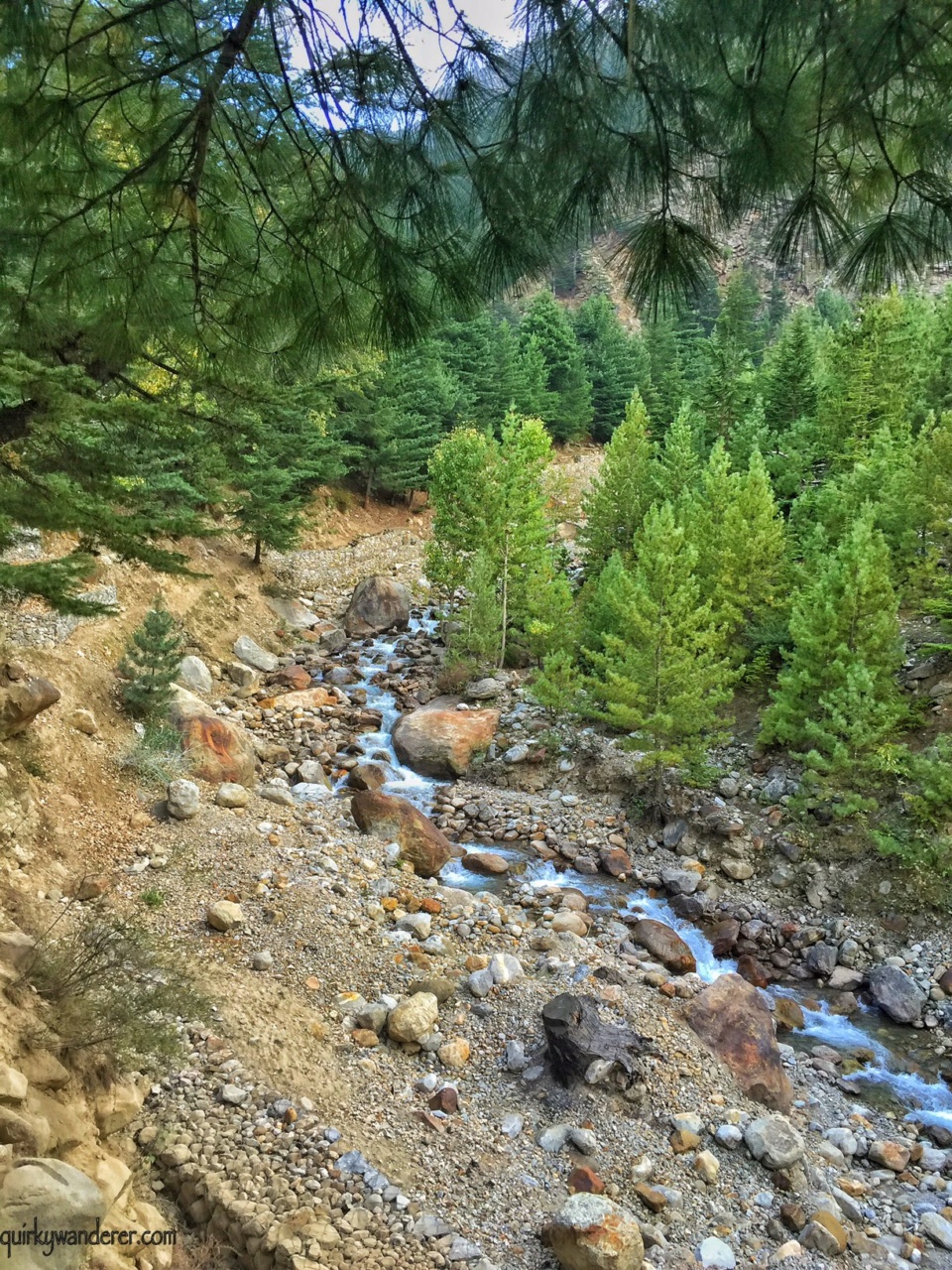 Fifteen minutes and many photographs later, it is time to turn back and find our way through the rocky boulders and complimenting greens.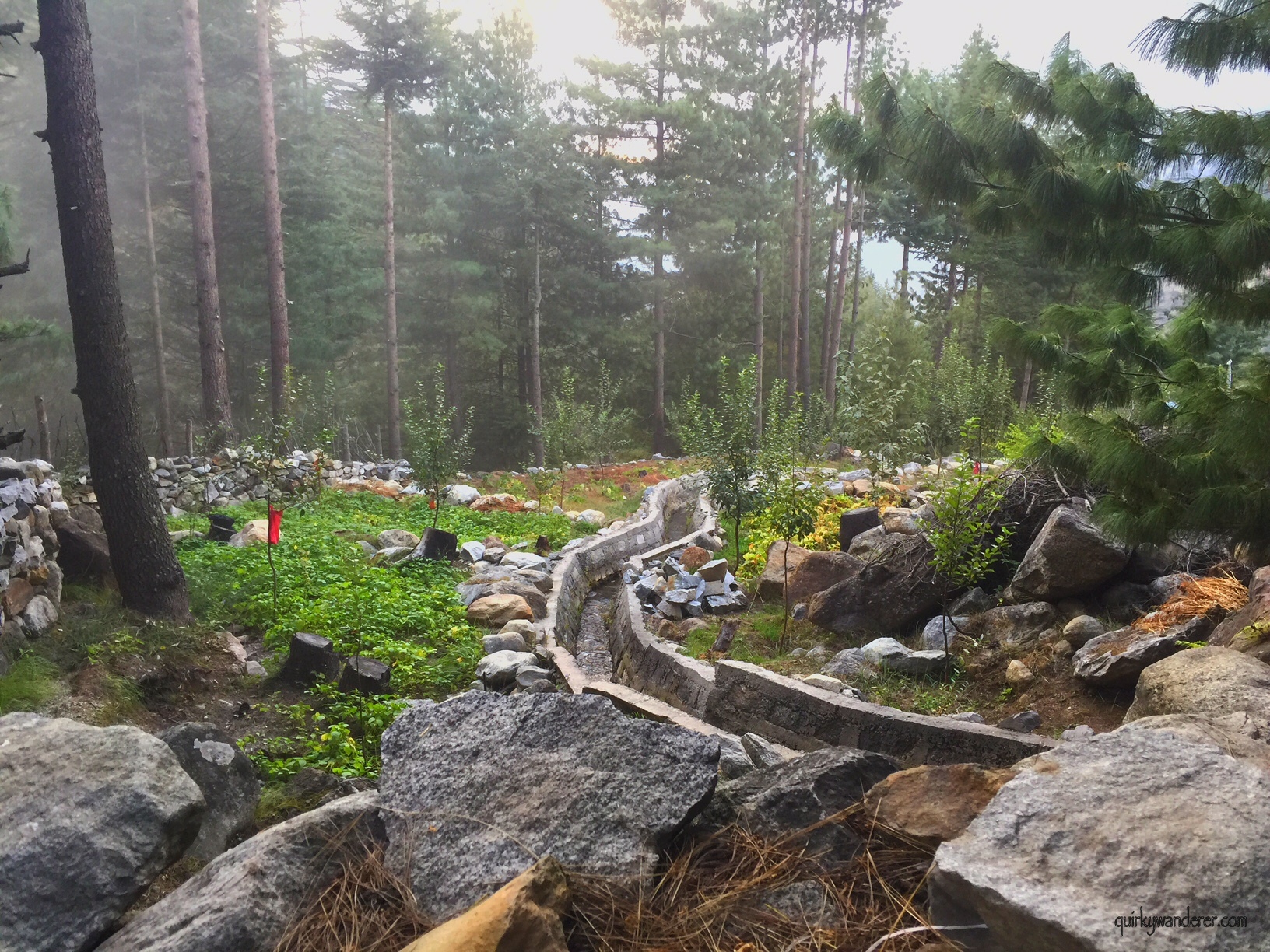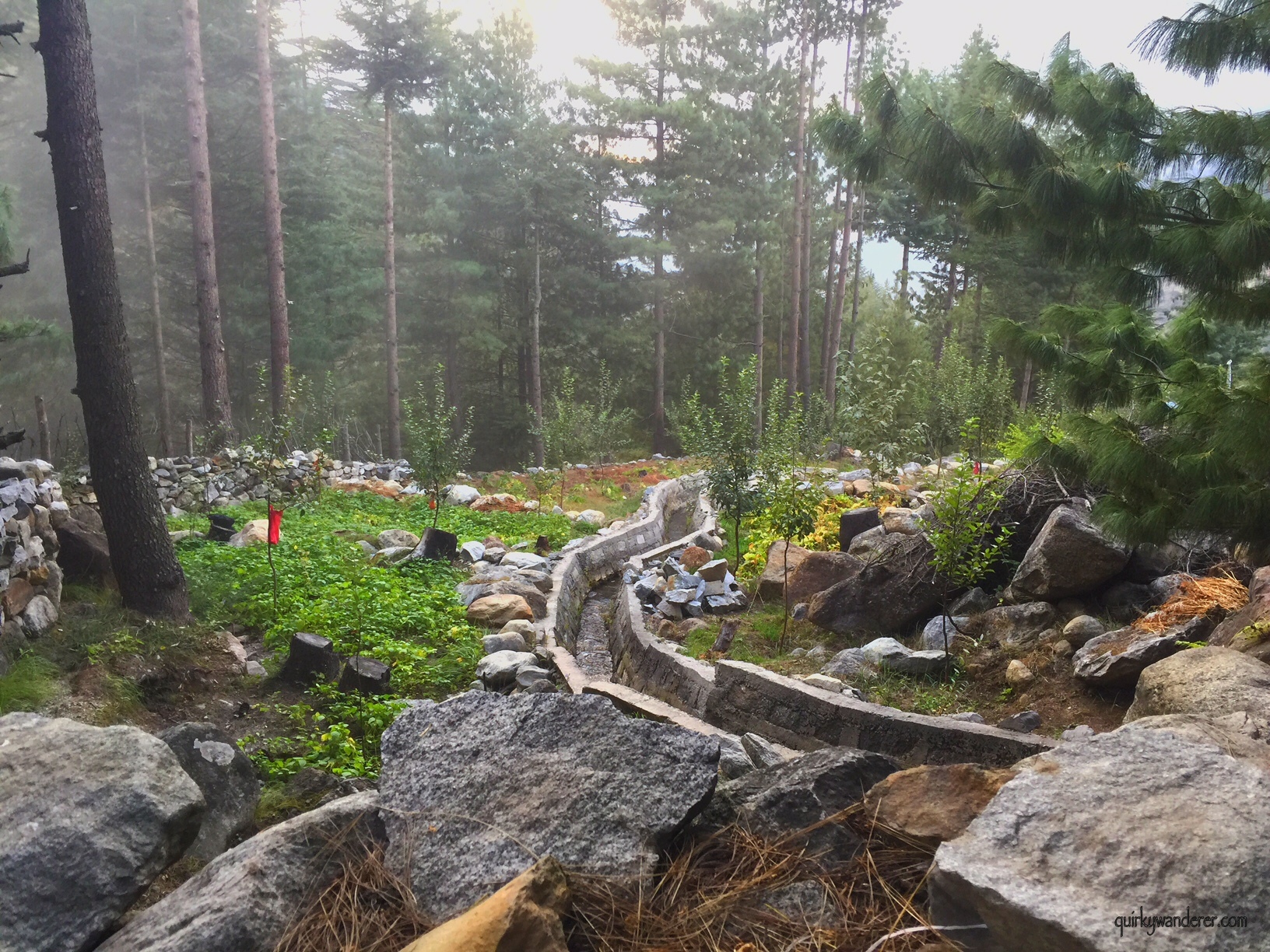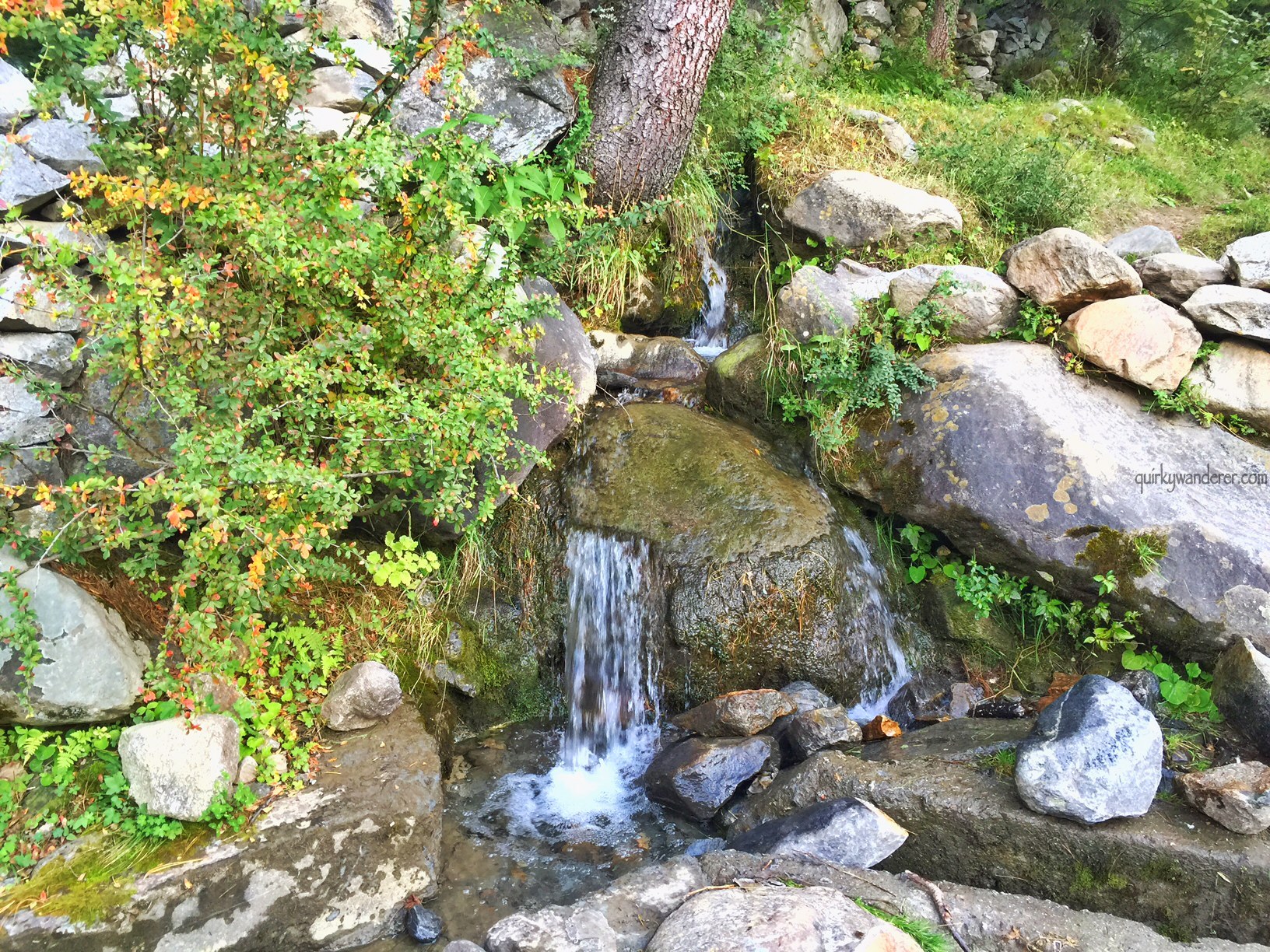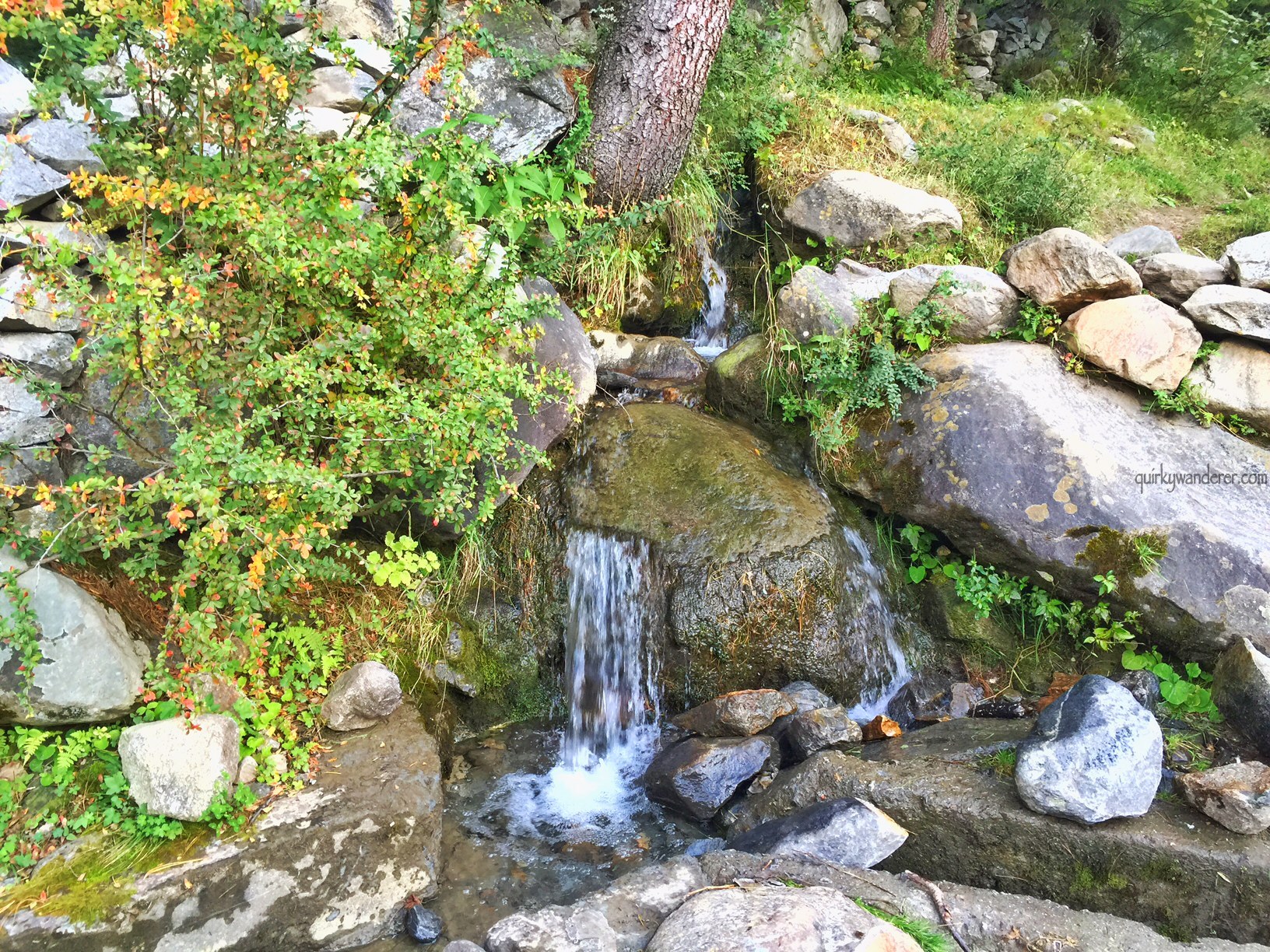 Fields of harvested buckwheat are a delight to watch with the bright red colour stalks standing out and adding vibrance to the village scene.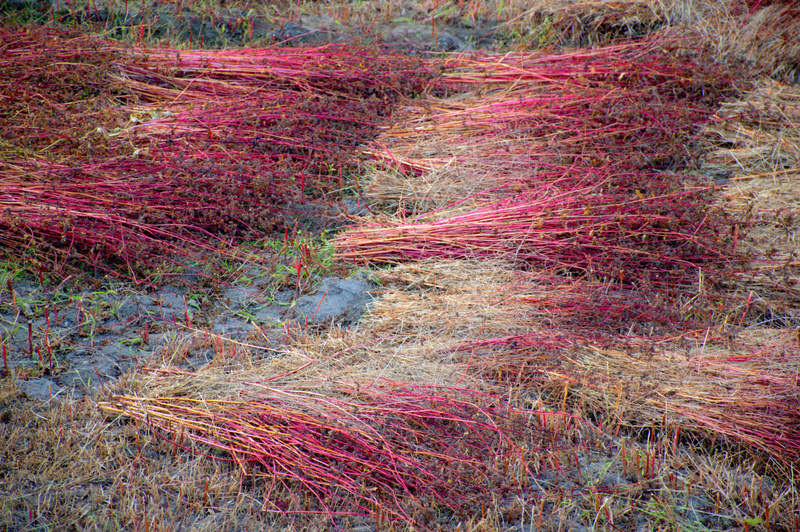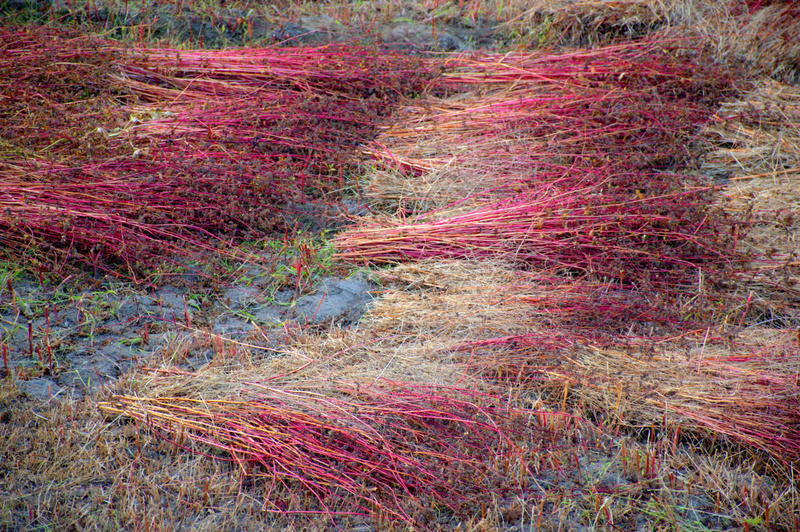 As we walk back into the forest to get to the bridge that takes us to Kinner Camps, the river joins us again for company.
It is almost dusk and trudging along the roaring river is a therapy of sorts.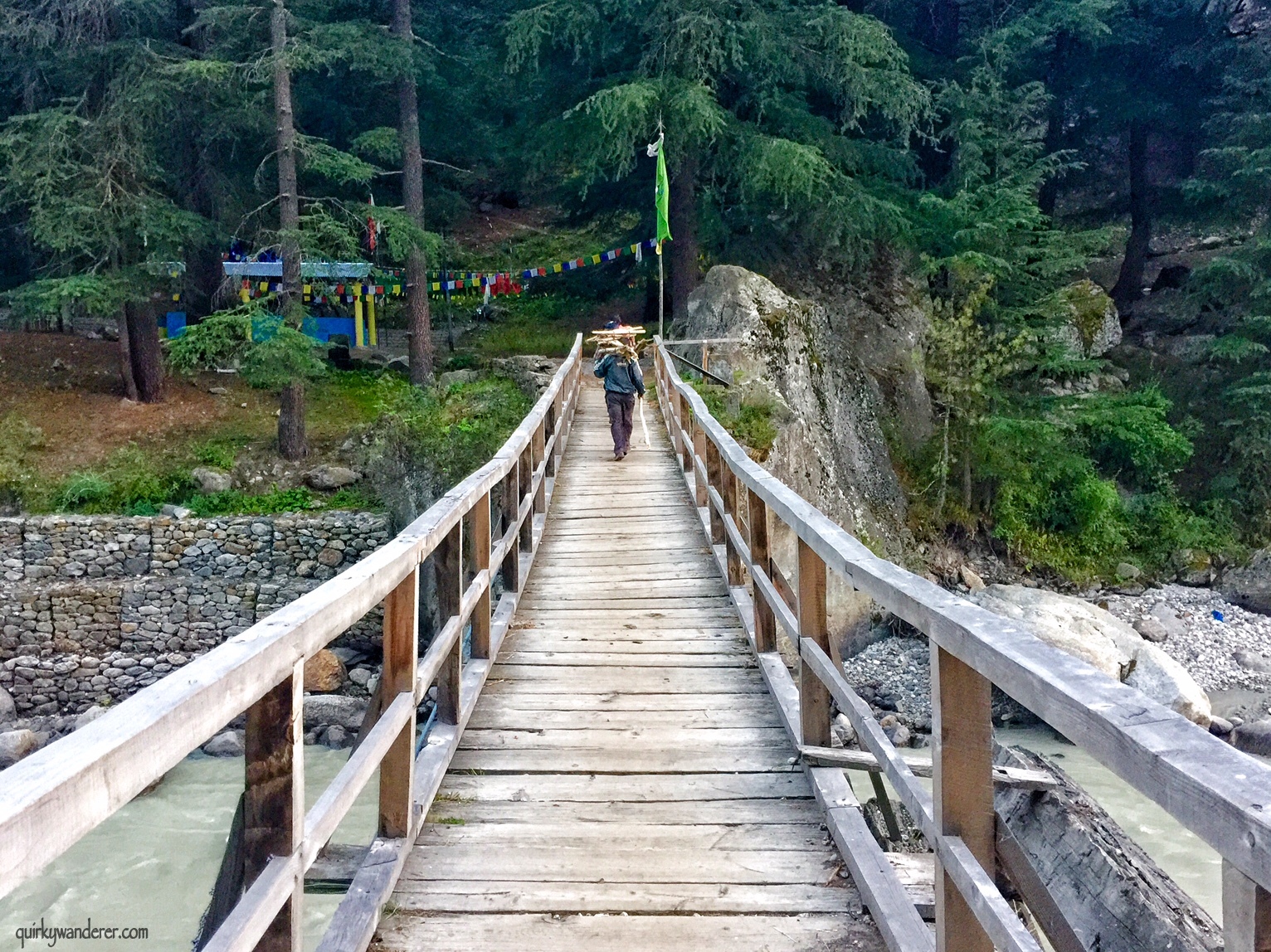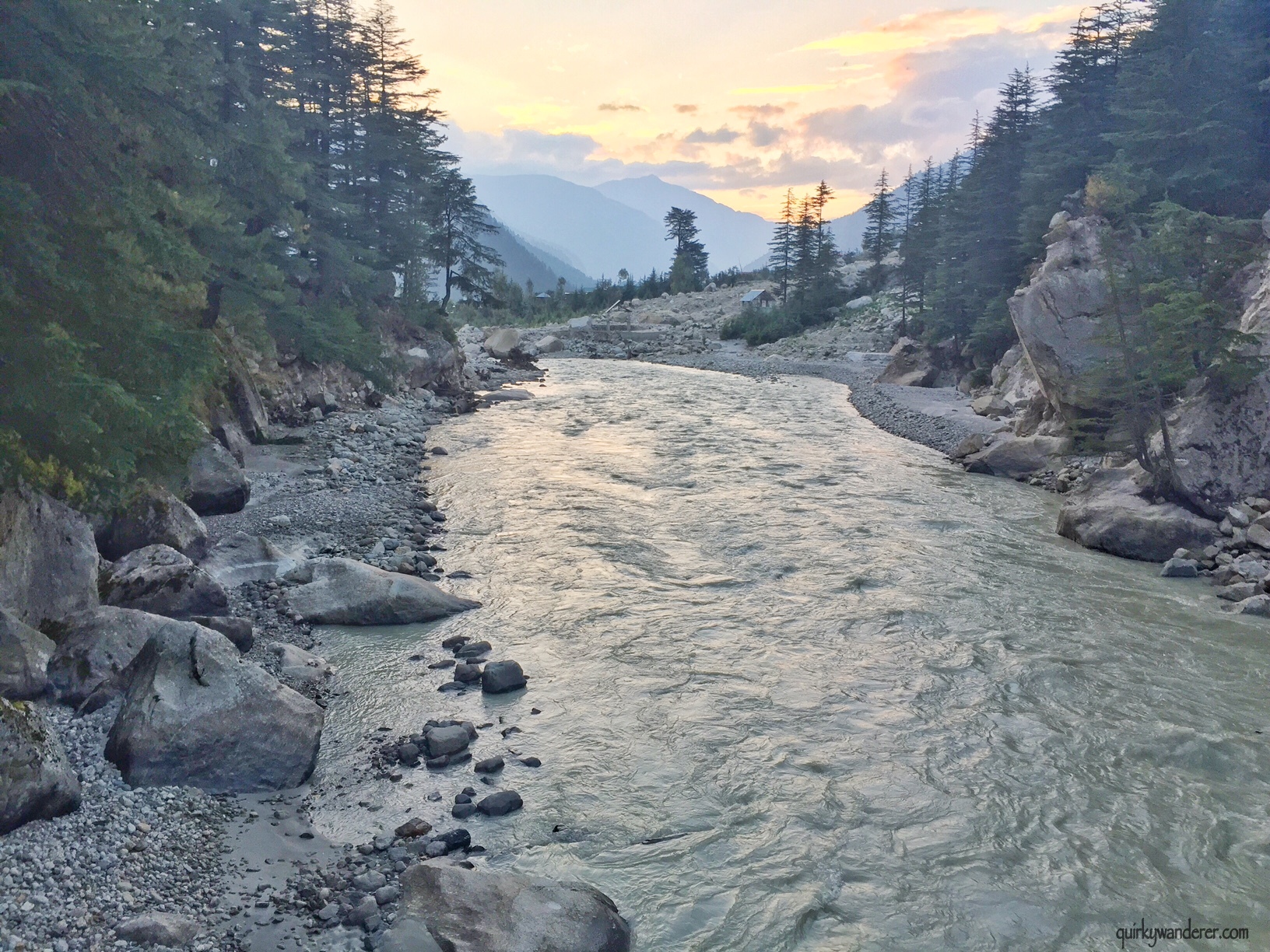 To top it are jagged mountains, snow capped peaks and green delicious apples that Mr. Dileep Negi ( owner of Kinner Camps) has plucked fresh off the orchards for us.
Fragrant deodhars and pine trees watch the group walk by, whispering to one another as the sun finally drowns into Baspa river.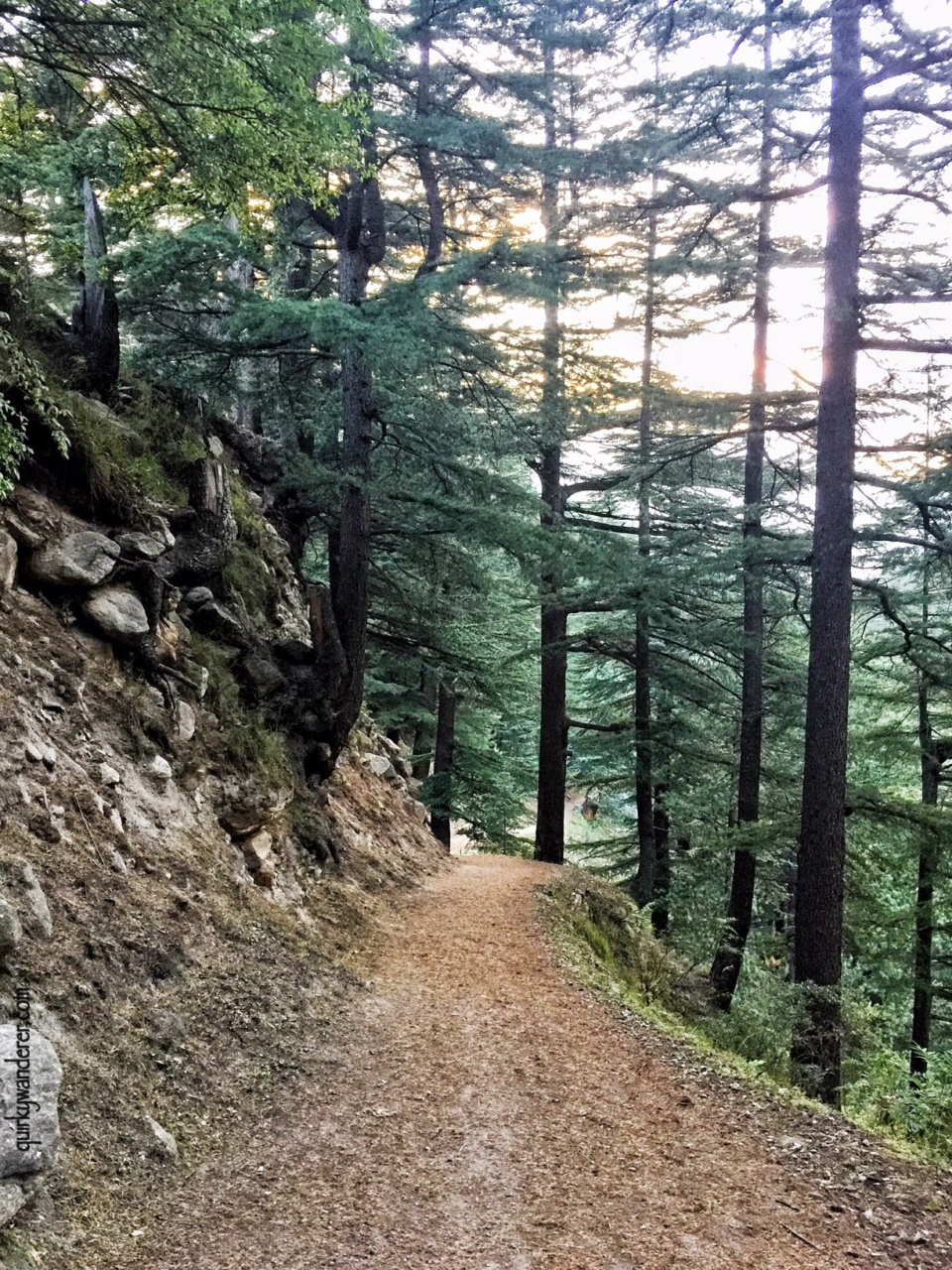 As the picturesque village of Batseri leaves it's imprint on my mind, I realise how mountains give us the best lessons on humanity. Of hard work, tough lives yet simplicity, happiness and contentment.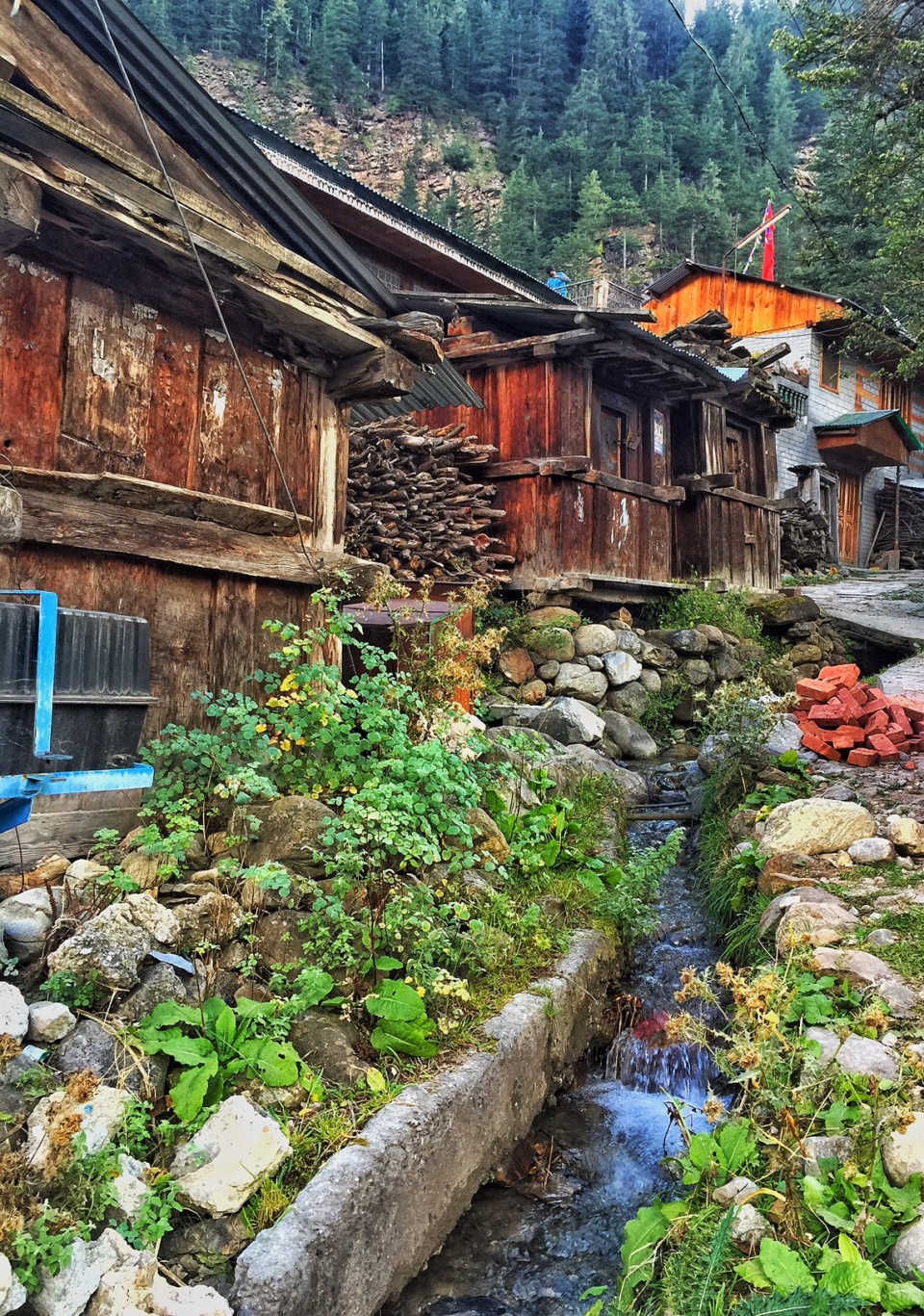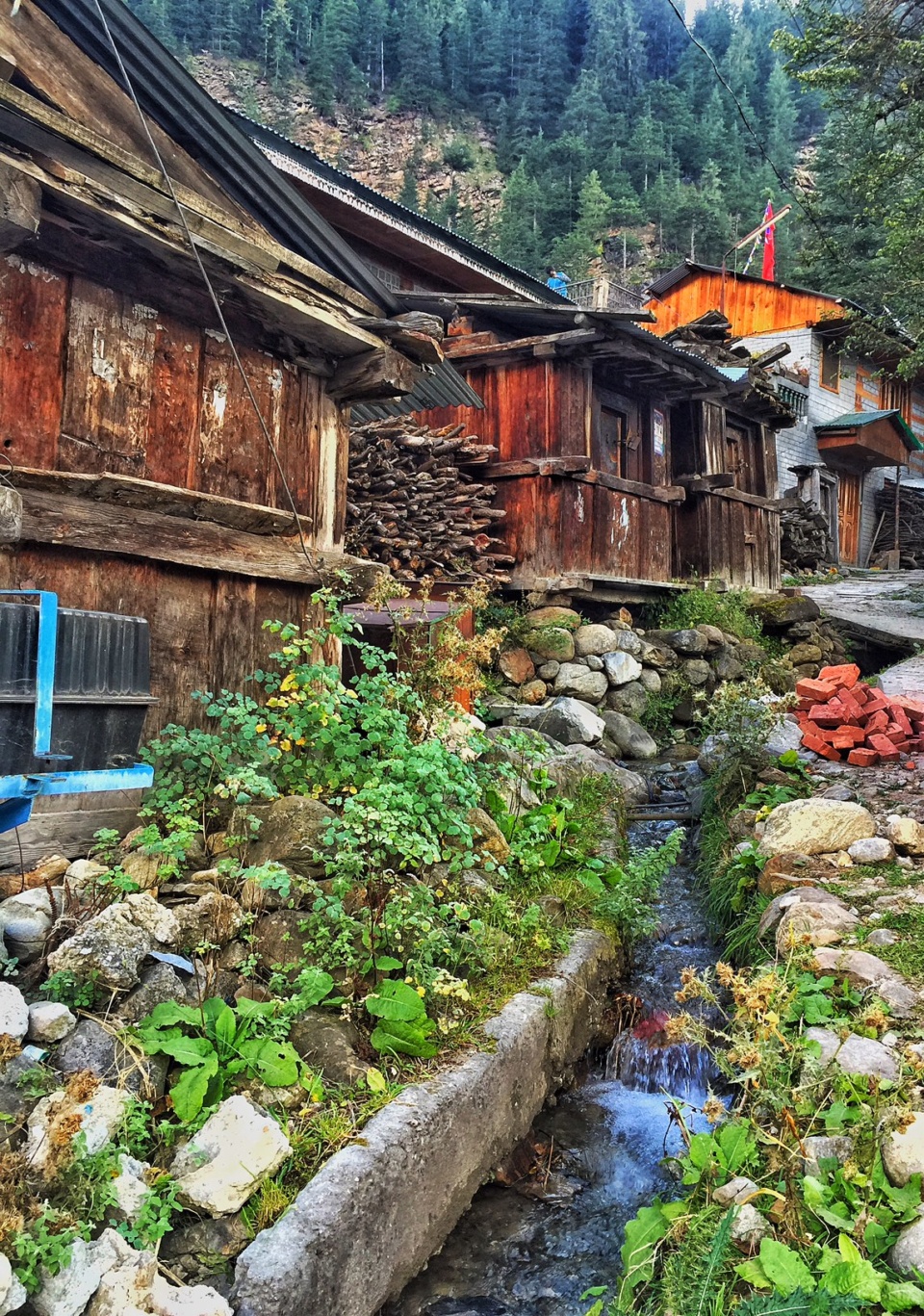 On one hand there are rugged landscapes, sturdy mountains and on the other there is delicacy of flowers appearing in the most unexpected places.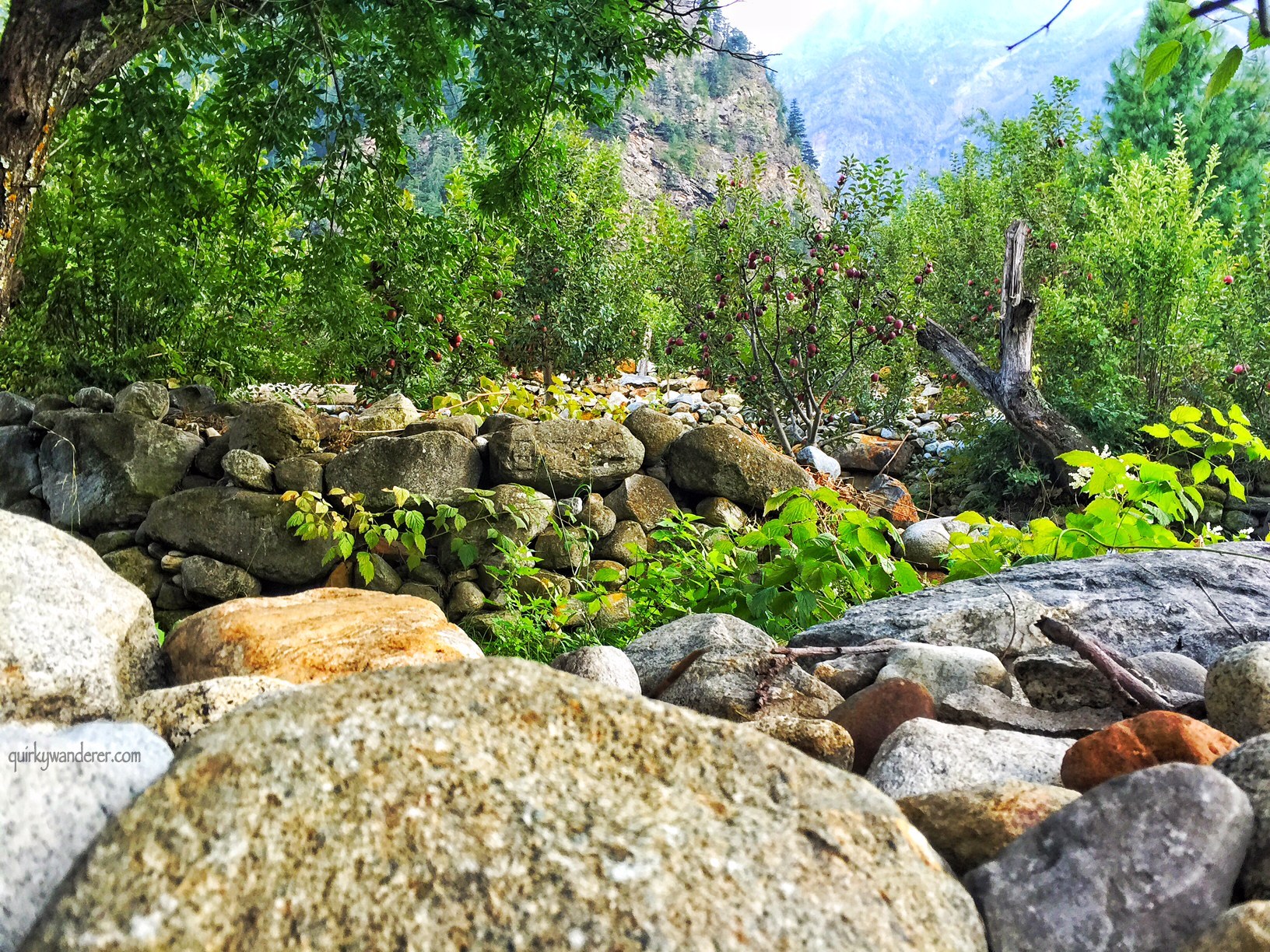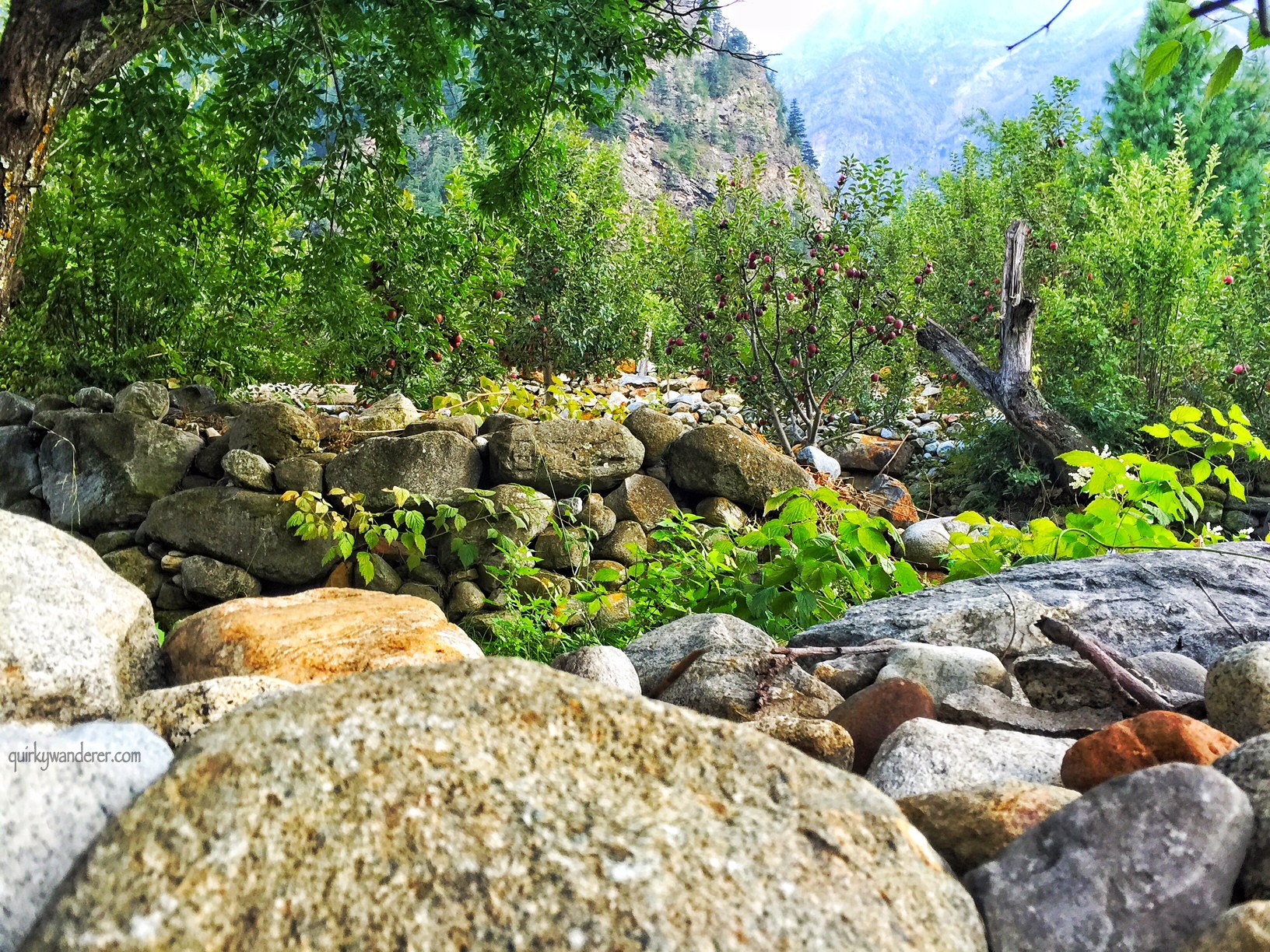 And then there are sturdy people: breaking stones, building roads, leading precarious lives with the softest hearts and genuine smiles.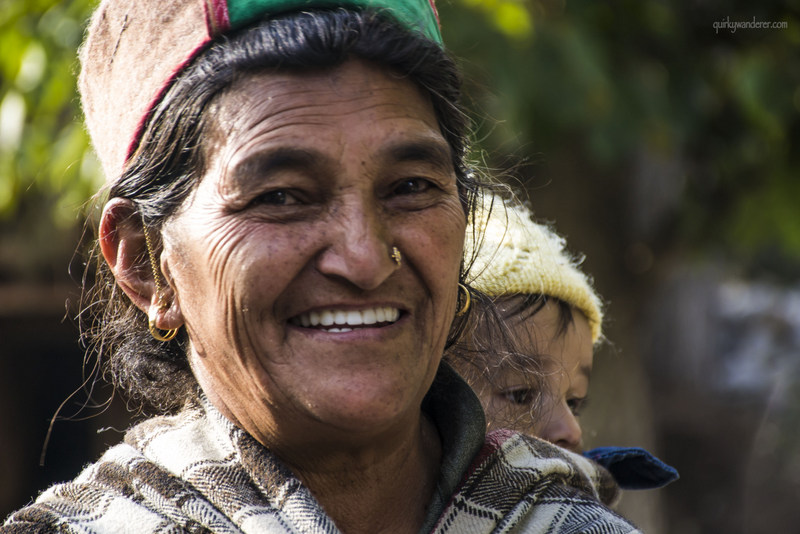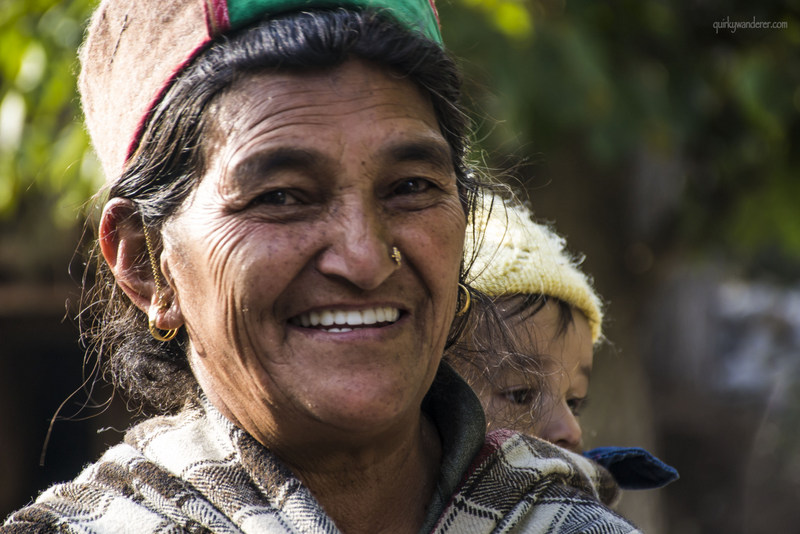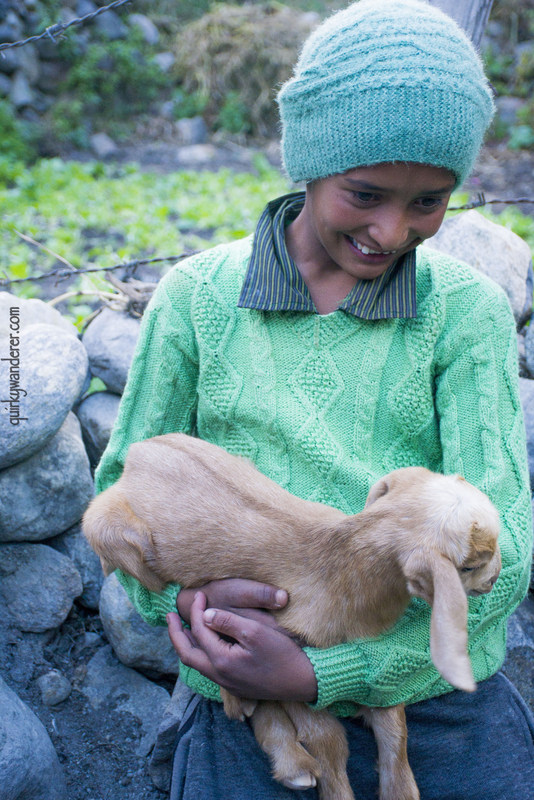 Just like the big grin on Tulsi bhaiya's face, the cook at Kinner camps who welcomes us, with bowls of piping hot tomato soup ( truly for the weary traveler's soul)!
Fact file:
Batseri is 214 kms from Shimla and 7 kms from the main town of Sangla.
Best season to visit is September-October to see the apple laden trees.