I came back to Mumbai after a year of living in a village: first in Goverdhan, then in Jia in Kullu, Himachal. The moment I landed, my heart sank.
The thought of city life after so long gave me jitters. I was welcomed with a traffic jam and incessant honks.  After a fortnight of 'trying to adjust' to the life I had once loved for its pace and then detested so much that I wanted to run back into the lap of nature, I decided to step out.
Maharashtra's monsoon greens are nothing short of therapy and Lonavala is the easiest getaway option for Chemburites. During the pre-pandemic era, I would have scoffed at the idea of such a short getaway. I was that 'avid' traveller who needed to slow travel for weeks and immerse myself in the destination. Short getaways are for the 'touristy' souls, I would say.
Little did I know, how the pandemic would change it all. That these short getaways would never ever be taken for granted!
---
Birding on a staycation:
I woke up listening to the mad cacophony of nature. It was a match between squirrels and birds. For one blurry moment, I thought I was back in Goverdhan. I walked into the balcony of my suite at Rhythm Lonavala, pulled the curtains, and was blinded by the fresh monsoon greens.
When I travel to the jungles or to the hills, mornings spent birding are the most fruitful mornings. But birding on a staycation, who does that? Me!
I walked past the quiet corridors of the hotel and reached the area near the pool. I craned my neck to spot birdies in this thick cluster of trees as old as 80 years!
Most of these were fruiting trees and hence bird activity was abundant. I saw a Purple Rumped sunbird and this vibrant beauty flitted in and out of the tree looking for breakfast.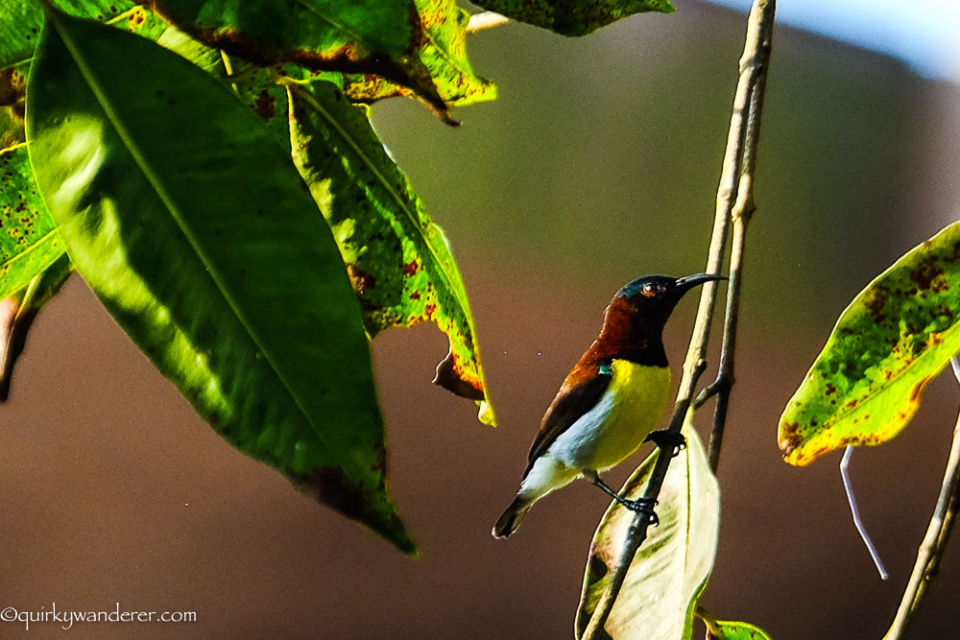 The more daring Spotted Dove sat on the wooden railings of the balconies, peering inquisitively at my camera. The nosy Red-vented bulbuls rummaged for bits of leftover food and then happily perched themselves atop a tree.
And then I spotted the dainty Indian yellow Tit with its stylish crest, stripes, and spots.
The sun rose over the rust-coloured Mangalorean tiled roofs of Rhythm Lonavala and while I got distracted, a Common Tailor-bird flew past and ambushed itself in foliage.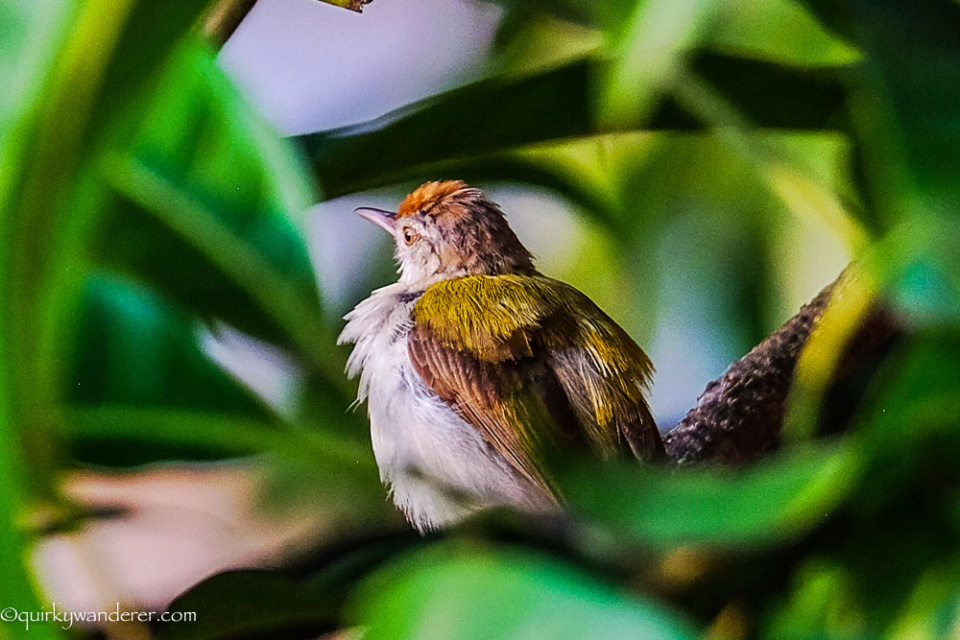 In the wee hours of the day, it was just me, intruding into nature, watching these beauties, and thanking the hotel for this oasis of green for birders like me.
---
Wildflowers and butterflies at Tungarli:
For any Mumbaikar, Lonavala spells nostalgia in some form: be it Chikki, Fudge, the colourful jellies, waterfalls, or the memories of the first-ever expressway!
But for me, at present, it was a desperate escape to feel closer to greenery.
The only time I stepped out of Rhythm Lonavala, was to visit Tungarli lake, which is just ten minutes away.
How would I describe the visit? Nothing short of magic. Blue skies peppered with mammoth clouds, lush green tree canopies, butterflies flitting over mossy rocks, a placid lake with ripples made with breeze being the only movement, and meadows filled with wildflowers.
Like specks of yellow stars, the wildflowers twinkled in the sunlight. This moment, this precious moment is etched in my heart. It was here I re-learned that the joy of little things and the rhythm of nature can provide peace to anyone who seeks it with an open mind.
---
Rhythm Lonavala: an all-suite property that loves its trees
Properties nestled in nature are some of my most favourite properties. When I saw the logo of Rhythm Lonavala, I got an initial glimpse of how much the property loved its trees. But there was more.
Right in the middle of the pool, stood a tree that bore testimony to this fact!
The owners, the Jatia family, refused to get it chopped and chose to build the property around it. Easily, one of the most unique pools I have ever seen!
I loved how the property has made nature its core. A tree trunk juts out of a balcony, fashionably and that is how the restaurant 'Treehouse cafe' has got its name.
Another tree story is how unfortunately one tree succumbed while construction, but while nothing could be done, its bark was cut and polished and each suite adorns a piece of this tree, in honour of that tree.
And when I entered my suite and saw refillable glass bottles for drinking water instead of plastic, I smiled. Every step towards nature is a worthwhile step.
---
Architectural nuances of Rhythm Lonavala: a blend of modern and earthy
My first impression of the property was that it bore an uncanny resemblance to Indonesia. The greens reminded me of Bali and the use of wood reminded me of villas in Lombok. The locally sourced Mangalorean tiles for slanting roofs gave the hotel a local touch and the yellow-ochre handmade tiles reminded me of Chettinad mansions, where I was blown away by the Athangudi tiles.
The interiors of Rhythm Lonavala are a blend of modern and earthy. The use of earth colours like brown, green, grey is evident in each suite. Even the fans in the suites have a rustic touch and stone walls give an earthy feel.
Every corner in the property has interesting artefacts: some made of wood, some of brass, and some antique pieces. It is quaint with touches of vintage, and the aesthetics are on point.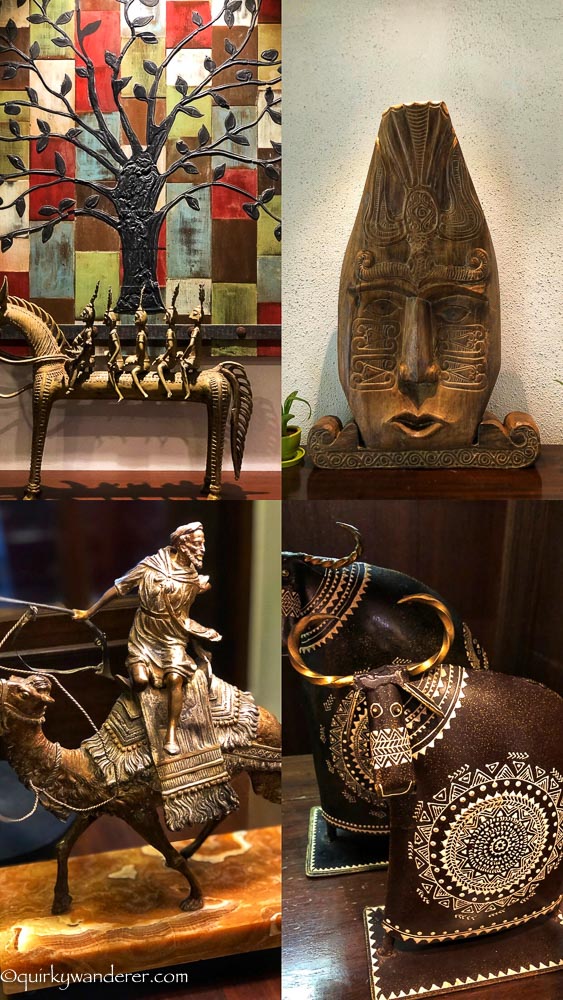 The library is one such corner. Perfectly warm in tones and supremely cozy.
The property also has a cafe and bakery called 3 Urns, a shop selling curios and locally sourced products, a gymnasium, a spa, a Fun Zone for kids, a conference room for meetings, a multi-cuisine restaurant called Treehouse Cafe, and a lounge called Cedar, which boasts of colonial-styled decor.
There are two types of suites: Banyan and Cyprus, each having either a balcony or a deck.
I had the pleasure of tasting a specially curated Chef's Special menu by Chef Vinod: he put together a delectable spread for dinner.
---
I saw fresh raindrops accumulate on the leaves of the trees outside my balcony. I could smell the earth, hear the rain, the patter was continuous, almost in a rhythm.
Sipping coffee in my balcony, with no plans of moving out and exploring, this break seemed therapeutic.
This was my fix. A short one, yet effective. One where nature helped me find my rhythm again.
I was now ready for city life again, without whining, without grumbling.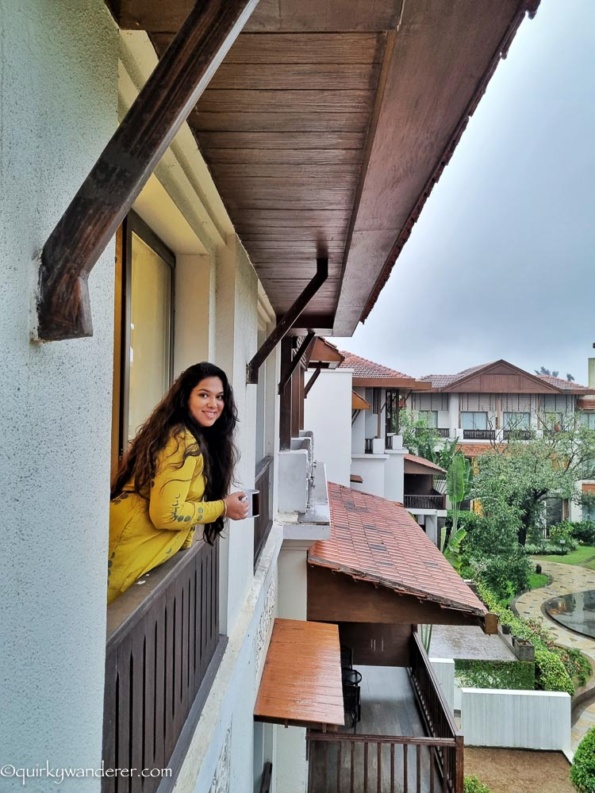 Disclaimer: I was hosted by Rhythm Lonavala for this rejuvenating staycation, but all the views and opinions are, as always mine!