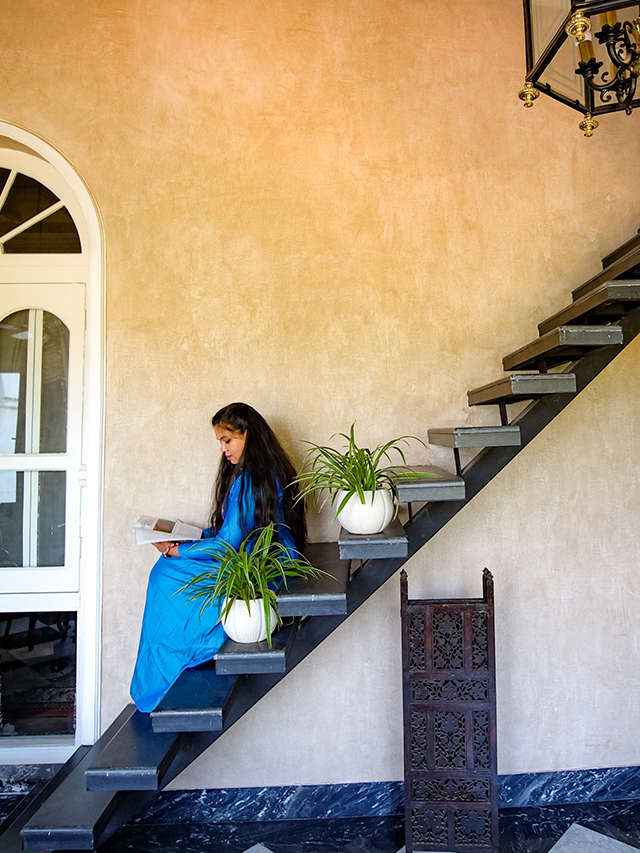 In the vast expanse of paddies, migratory birds chirped incessantly. Not very far, local women thresh rice outside their mud huts. Rural Odisha boasts of one of the most pristine countrysides I have ever seen. I am somewhere between Bhubaneswar and Kolkata, facing a pond with pink lilies in abundance. The sun is about to take the plunge and a little boy sprints behind the pond. A scene from Mayurbhanj that I would remember for a long, long time.
While planning my first ever trip to Odisha, the usual circuit of Bhubhaneshwar- Puri- Chilika- Konark was the most obvious selection. Coincidentally, when I was in the process of planning my trip, I e-met Akshita BhanjDeo, who told me about the Belgadia palace in Mayurbhanj. "Mayurbhanj? Where is that?!"
"The opposite of knowledge is not ignorance", says Pico Iyer. "It can be wonder. It can be possibility."
All I knew about Mayurbhanj before my trip was that it was an erstwhile princely state in the forested vicinity of Simlipal National park and that it was a good five hours away from Bhubaneswar: away from the usual touristy Odisha circuit and a four-hour drive from Kolkata. Here was my chance to embrace this new 'possibility' of experiencing offbeat Odisha and I was eagerly waiting to unveil this 'unknown'.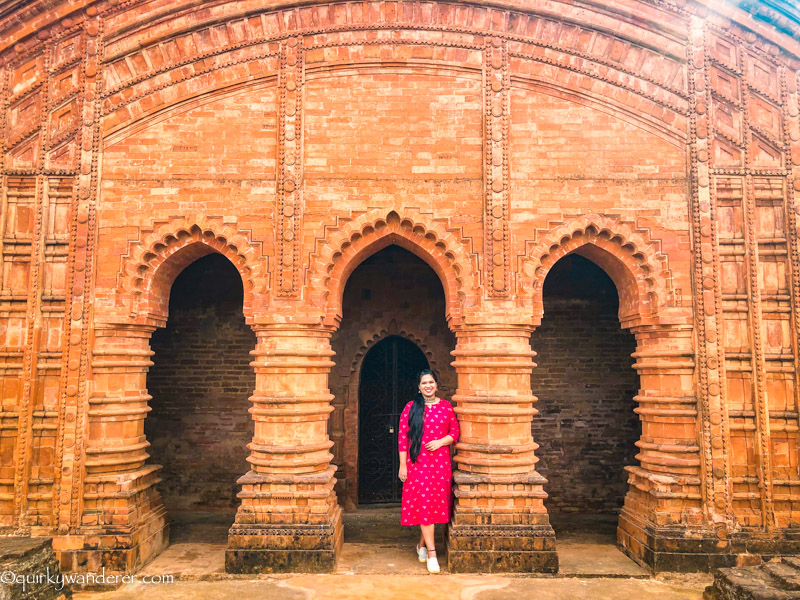 A 200-year-old palace breathing history: Belgadia Palace in Mayurbhanj
I reached Belgadia Palace at lunch.  A white, colonial bungalow nestled in greenery and enveloped in silence. Sunlight streamed through the tall French windows, brightening the vintage furniture in the corridors. Every velvet curtain I unveiled led me to a room full of artefacts. It was like walking through history, another era.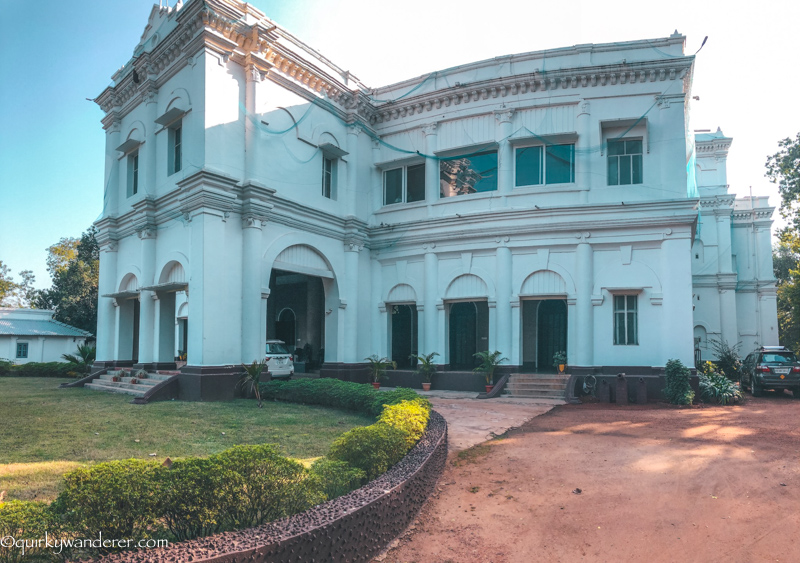 Mrinalika BhanjDeo, the director of Belgadia Palace, took me on a heritage tour of the Palace, telling stories of yesteryear and the Bhanja dynasty. Old vinyl records spun unhurriedly adding to the charm of the Pink room (now the central meeting place of the palace, which was once the Ballroom). Mrinalika explains the importance of symmetry in this palace. If you would fold the palace from the centre it would be a perfect half. Spiral staircases, Persian carpets, old-world chandeliers, rare oil paintings, and a large collection of books make this Victorian palace with a European influence, a living museum of sorts.
The Bhanj Deo sisters have converted the palace into a boutique homestay with five suites and five rooms. Each room and suite is done up aesthetically, with views of the mango orchards or the gardens.
No, this isn't a hotel. This is for architecture and history buffs, for people who love to stay at places that breathe heritage and stories. Stories of how Sucharu Devi, wife of Sriram Chandra Bhanjdeo built this palace, which still has her unique touches, how Mayurbhanj developed over decades under Maharaja Ram Chandra Bhanj Deo, and of the love story of Sucharu Devi and Sriram Chandra.
One can expect homely meals, endless history conversations, a vintage palatial experience, infinite serenity in this pet-friendly, boutique homestay.
But it doesn't just end at Belgadia palace, the Palace is just the start. They are the enablers of several enriching experiences that Mayurbhanj has to offer.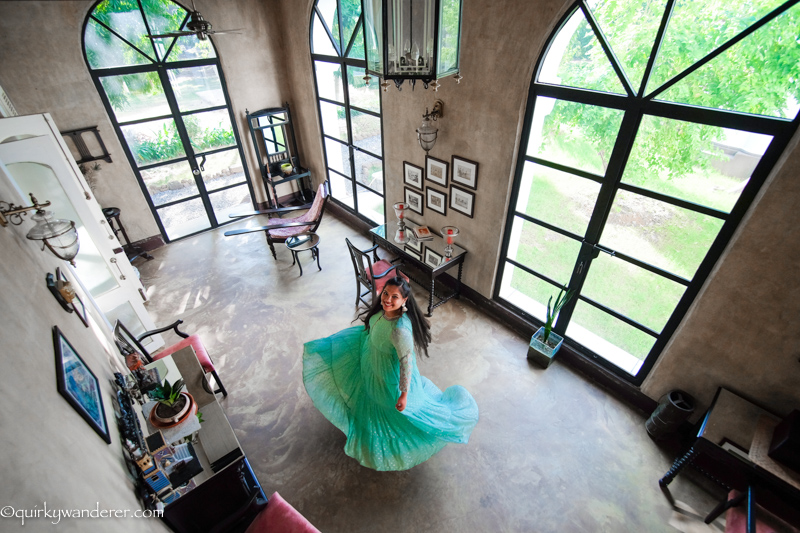 Stories in ruins: Haripur, Mayurbhanj
"You must visit Haripur", Mrinalika the director of @thebelgadiapalace told me when she saw me reading a very interesting book during my stay at Belgadia titled 'Archaeology of Mayurbhanj' which detailed the archaeological wealth of this offbeat destination in Odisha.
The next day we headed there, 10 miles from Baripada, through paddy fields and village roads, reaching a gate leading to green pastures. Beyond this lay a terracotta-like brick structure, standing tall amidst the greenery.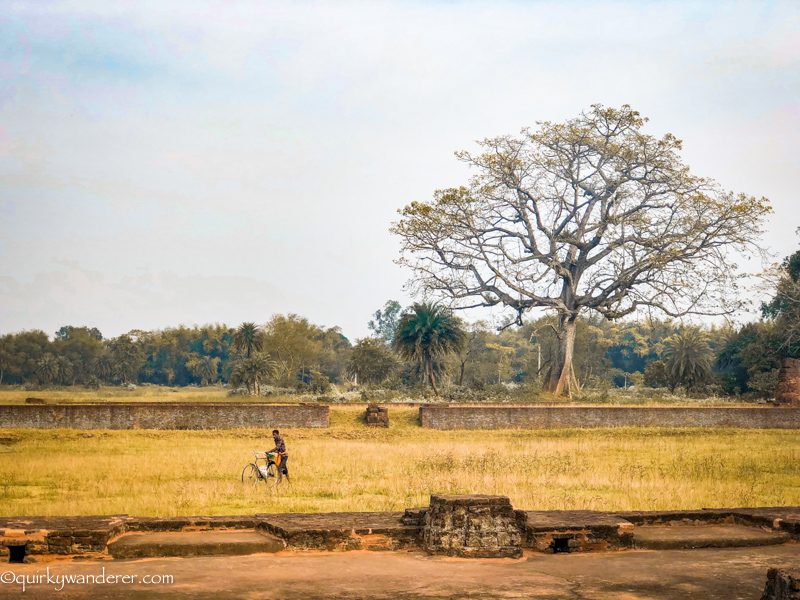 Fascinating, what is now Odisha was once Bengal and in present-day Bengal, there are many such terracotta temples. I walked in and out and around this structure that seemed like a scene out of the Bollywood movie 'Lootera'
As per records, the then King of Mayurbhanj Maharaja Harihar Bhanja had built this palace at Haripur, which was the former capital of the state of Mayurbhanj before it was shifted to Baripada. The palace was constructed following an attack by the Tughlaq ruler Firuz Shah on Khiching in 1361. The structures that exist on the palace premises today, amongst the many ruins, include Jagannath and Rasikaray temples, parts of the fort, and the main gate. In the past, several secret chambers, rare artefacts, and weapons used by the then rulers have been discovered.
Treasure of Arts, Crafts & Dances: Sabai Grass weavers, Dokra, Chau Dance
When I visited the very small market of Baripada, I came across a shop called Mayur Shilp. They had a gorgeous display of a plethora of products weaved by local women. After striking a conversation with a salesman, I discovered that these were weaved by tribal women in villages all across Mayurbhanj and marketed and sold through self-help groups. Obviously, I planned a trip to one of these villages, about half an hour away from Baripada the very next day.
It was heartening to see how talented these women were: weaving baskets, mats, bags, coasters, table runners using Sabai Grass, outside their very humble homes.
Apart from Sabai Grass, Mayurbhanj is also known for its Dokra Art. This art is practiced by the Dhokras who are tribals, who make metal casting items using raw materials like natural wax from beehives, fine wood, charcoal, and bell metal. Dokra art is widely practiced in the neighbouring district of Dhenkanal too.
Chau Dance, or the warrior dance is endemic to Mayurbhanj. Performed by the tribals of North Eastern Odisha, this dance was patronised by the rulers of this erstwhile princely state. Mayurbhanj Chau was at first performed with masks, like other forms of Chau, but later Mayurbhanj practiced this martial arts dance without masks. The subject matter has been brought thematically and substantially from the Ramayan, Mahabharat, Krishna Cult, and the Puranas. Musical instruments like Dhol, Mahuri, Chadachadi, Dhumsa are the main musical instruments used in Mayurbhanj Chhau.
The serenity of ancient Temples:
It was 6 PM when I visited the ancient Jagannath temple in Baripada. The murals and frescos inside the temple left me in awe but what really spellbound me was the evening Aarti.
The beauty of seeing local women and men sing in unison with conches, drums, bells was an experience to remember. Did you know that there is a Rath Yatra held here every year, where women pull the Rath?
If Jagannath temple was all about invigorating energy, the Jwala Mukhi temple, by a pond was all about tranquility. Enveloped by nature, this quaint temple is bound to enchant with its old-world charm.
Odisha is a treasure trove of art, history, heritage, and culture and Mayurbhanj is a good place to start if you wish to go off the beaten track and explore Unseen Odisha. There is a rural India that we all know about: of infinite fields, of dusty village roads, of tribals and their folklore, of rural haats (markets), we know it exists. But to experience rural in its truest sense is an experience that grows on you, it humbles you with its simplicity, it warms you with its hospitality. An experience that every Indian should live. Mayurbhanj offers this and more.
Things to remember:
The best time to visit Mayurbhanj is in the winter.
It makes for an ideal weekend road trip from Kolkata.  So if you are in Kolkata next and are wondering where to go for the weekend, before you head up either to the North East or check out the Kolkata to Delhi flight fare to visit the mountains, check out this brilliant option closer to home.
Another must-visit when in Mayurbhanj, is a two-day trip to Simlipal National park. One of India's most famous wildlife parks, Simlipal, an Elephant and Tiger UNESCO Biosphere, is the second-largest national park in India. It is famous for its dense forested lands and unique wildlife. Bareipani Waterfall is considered to be one of the highest waterfalls in India. Other sites such as Bhimkund and Sitakund are places of pilgrimage and scenic tourist spots.
You can book a stay at Belgadia Palace on +91-9830290530 or Email them houseofmayurbhanj@gmail.com