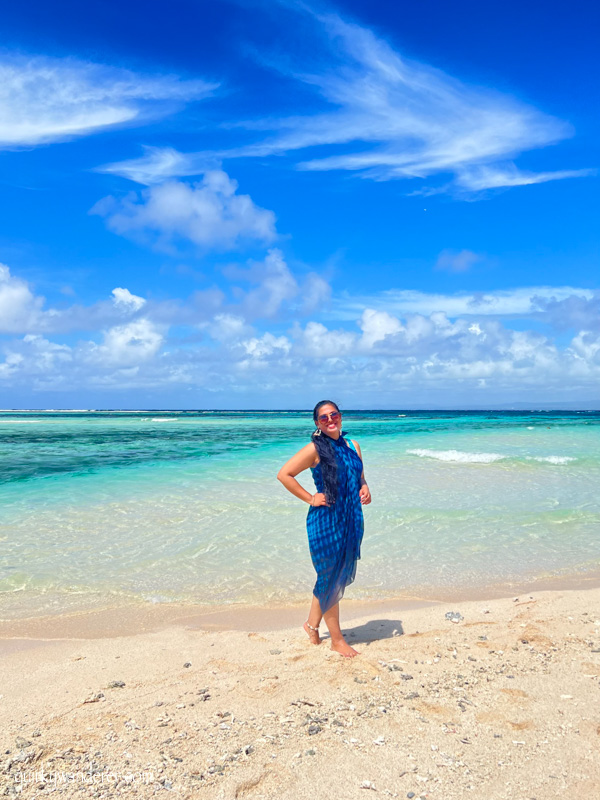 Dolphins glided past our boat, as we saw ten-fifteen fins on the surface of the ocean off the west coast of Mauritius. We squealed in delight watching them as the sun glistened on the waters and they led our boats. I wanted to see them jump. I wished earnestly and murmured, "Jump babies, jump for me!" Sid said, "But do you actually get to see them jump like that?"  Within sixty seconds, the dolphins answered. They jumped in unison, making my heart jump in joy. Little did I know this will be one of my best memories of Mauritius.
The background noise became a blur as I watched them wild, carefree, unperturbed: just the way I want to see wild animals always. My wildlife prophecy came true yet again, after Ranthambore, Nepal, and Kanha, as I smiled ear to ear, watching their rhythmic movements match the waves.
Roughly thirty minutes away from our hotel Veranda Tamarin at Tamarin Bay, this experience helped us encounter scores of dolphins and even swim with them.
I am back after an entire week of feeling a gush of varied emotions and making a bunch of unforgettable memories in Mauritius.  As I watched those dolphins jump in the wild, I witnessed pure joy.
******************************************************************************
Sid and I waited for a bus at Casela National Park that would take us to Thrill mountain. After a 10-minute bumpy ride with verdant greenery all around, we reached the start point of our activities (we had very little idea of what we were going to do). Adorning helmets & harnesses we followed Christopher, our guide, as he led us on a mossy jungle path to reach a bridge that appeared to be swinging.
I went first. It wobbled as I hastily managed to maintain a balance. It was an approximately 400 m long, narrow bridge, over the lush forests, which swayed as I walked on it.
I looked down at the deep gorge beneath me, walking slowly, taking in the spectacular views.
One step at a time, I told myself.
Was I scared? No. Fear was the last thing I felt on that bridge.
Inching towards the other end, I felt in control and every part of my body felt grateful to be living that moment.
Deep inside those Mauritian forests, walking on the wobbly Nepalese bridge, I felt alive.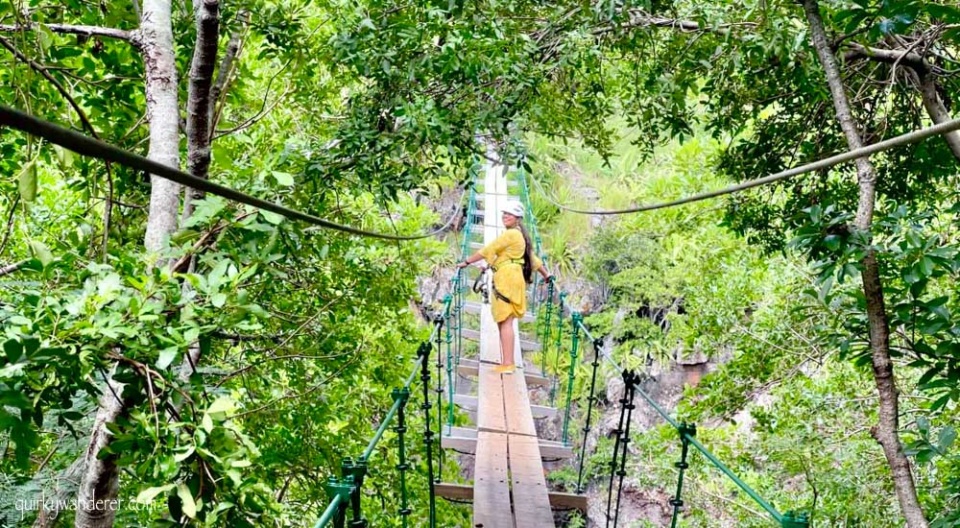 ******************************************************************************
At the first look, Curious Corner at Chamarel seemed a nondescript tourist attraction. I entered the Upside down room and tried to make sense of the optical illusions and it was all okay, till I flipped the pictures.
My eyes widened in amazement and the kid in me ran to explore the other rooms.
Watching myself in the mirror and then turning back to see Ayushi's face,  getting lost in the Mirror maze, and finding several versions of me there,  being David and Goliath in the Ames room sparked an ingenuous curiosity to see beyond the obvious.
Curious Corner reiterated what life keeps teaching us. Things never appear what they seem to be: there are different perspectives and you need to simply step back and re-see what you saw first to make out the "illusion".
Amidst all the laughs and photo ops at Curious Corner in Chamarel, I learned how curiosity was the predecessor to learning.
******************************************************************************
It was a special gathering. We huddled around Chef Mahend as he readied the ingredients for a very memorable meal, which turned out to be one of my most prized memories of Mauritius. We were at Le Meridien and the hotel had organised a unique cookery session for us, to interact with the chef, understand Mauritian cuisine, and actually learn to cook a few dishes.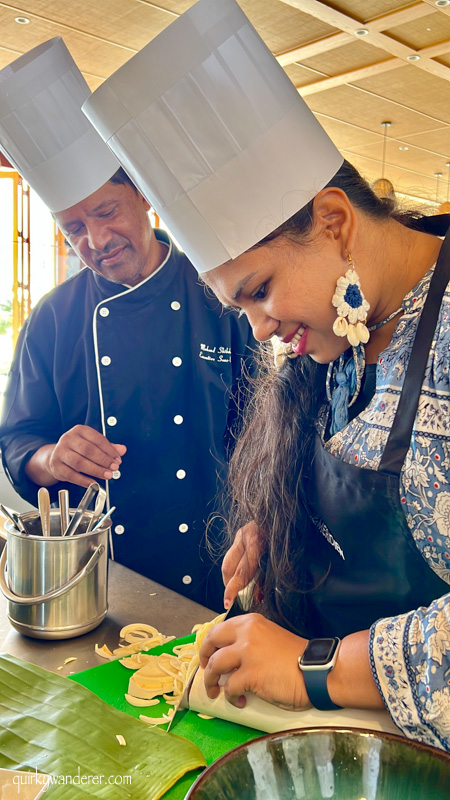 A host of familiar ingredients caught my eye: tamarind, pumpkin, curry leaves, and the likes as we started cooking items that were part of a Sept Cari meal or Seven curry meal, that was served on a banana leaf. This was a popular Hindu meal, an essential part of the wedding celebrations in Mauritius.
After learning to cook a Palm heart salad and a sweet tangy dish called Takkar, we sat and ate the meal on the banana leaf.
While mixing the local curries into rice with my hand, an uncanny familiar feeling of having an Indian meal crept in.
And as I looked out into the blue horizon where foreign skies met the deep turquoise ocean, my soul and tummy both felt satiated.
******************************************************************************
Sounds of the Ravanne (a wooden hooped instrument) wafted into the terrace of Domaine de Grand Baie, where we all had gathered for cocktails. A group of Sega dancers and singers in vibrant attire came to perform this lively traditional dance of Mauritius. The beats were infectious and the rhythm was addictive. The lady dancers in floral dresses swayed and twirled to the beats as the men sang and played the instruments. I didn't understand a word of course, but my feet started tapping. Sayeed, our gracious host at Domaine de Grand Baie, urged me to go and join the dancers. Without a second thought, I found myself matching my steps with the Sega dancers. The tempo increased, and I faltered in between, eventually finding my pace and following the rhythm. It all looked synchronized, it wasn't.
I felt I had always done it and in that exhilarating moment of finding my rhythm, improvising to a foreign tune, and letting go of my inhibitions, I felt free.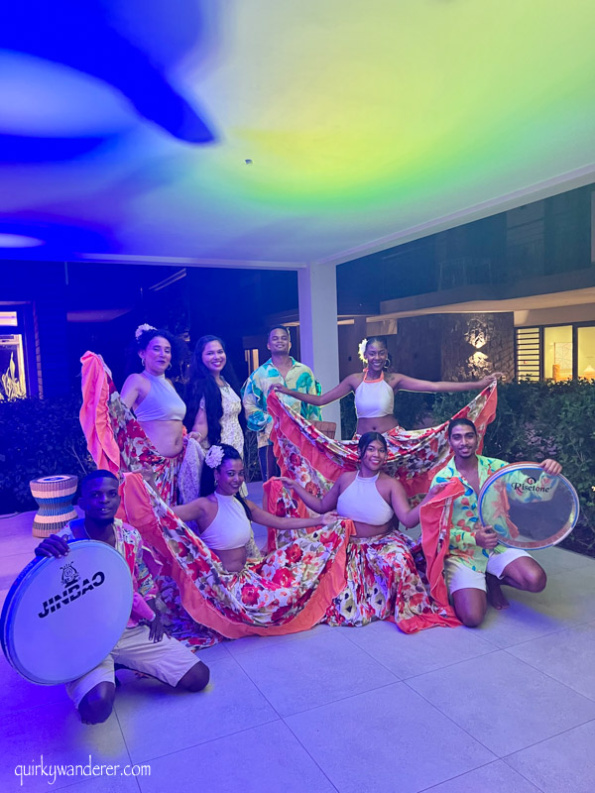 ********************************************************************************
It was a bright, sunny, perfect beach day. Unrushed, slow,  with ample dips in the sea and watching the colours change from teal, cyan, azure, turquoise. We were on a day trip to the Flat island part of the Northern Islands, a one-hour boat ride away from Grand Baie.
I floated without a care on the waters, looking at the blanket of the sky over me, full of fluffy clouds. Walked on the powdery sand of the Flat Island beach,  watched dainty purple coloured butterflies flit in and out of bushes on the island, and got an ample tan!
The boat tour included a sumptuous lunch on the island and snorkeling near another island on our way back to Grand Baie. We jumped off our boats to snorkel in the crystal clear waters and I felt a tingling sensation near my legs. One dip inside showed a school of fish whizzing past in all directions.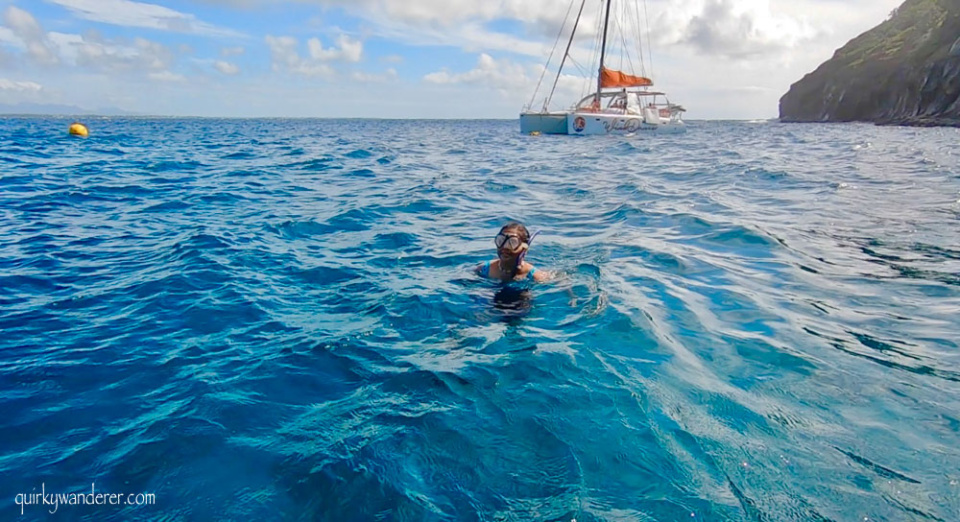 Just 3 seconds, I came up again looking at our boat in the normal world. Another dip and I was back in the magical underwater world again.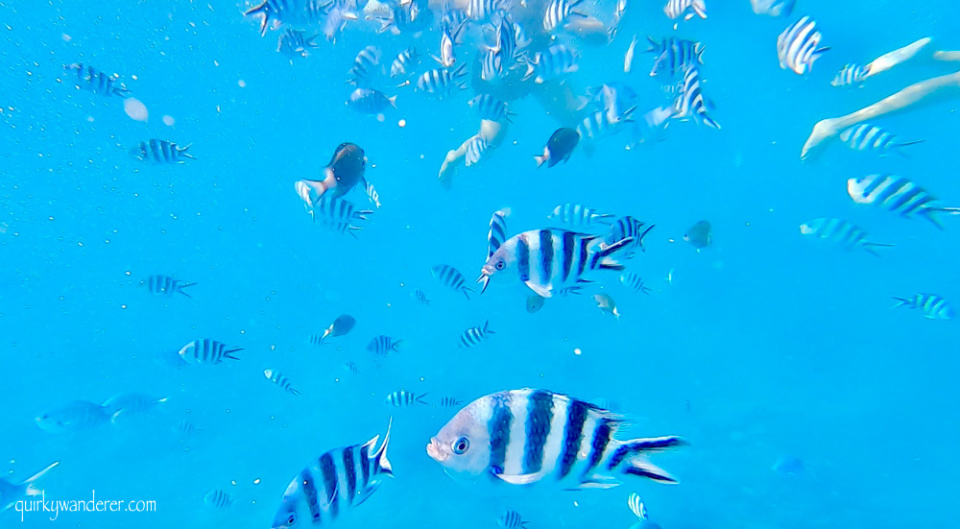 In those umpteen dips between reality and magic, seeing and being with the wonders of nature, I felt awestruck.
I have numerous memories of Mauritius: the island nation surprised me and how. It taught me not to judge a country like you don't judge a book by its cover. Mauritius is more than its beaches and has something for everyone. It has warm, vibrant, easy-going people and is a melange of cultures: French, Creole, Indian.
When someone asked me, "How are you liking Mauritius?", I paused. How could I sum up all these memories of Mauritius in one line? And my sincere attempt was: "Every night during my stay, I went to bed happy".
I realised I came back with more than the Mauritian tan, with happiness in my heart and the desire to go back again.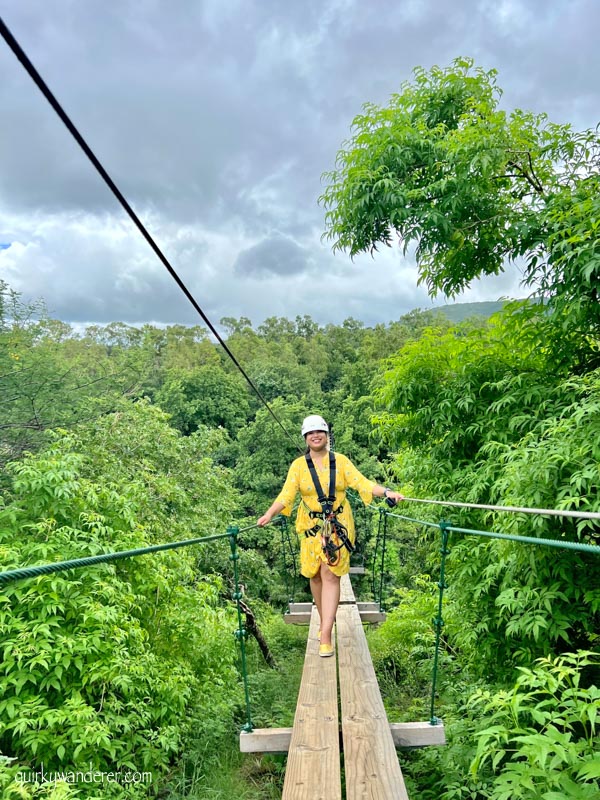 Disclaimer: I was invited to Mauritius by MTPA (Mauritius Tourism Promotion Authority and Air Mauritius) but all the views expressed are my own as always!