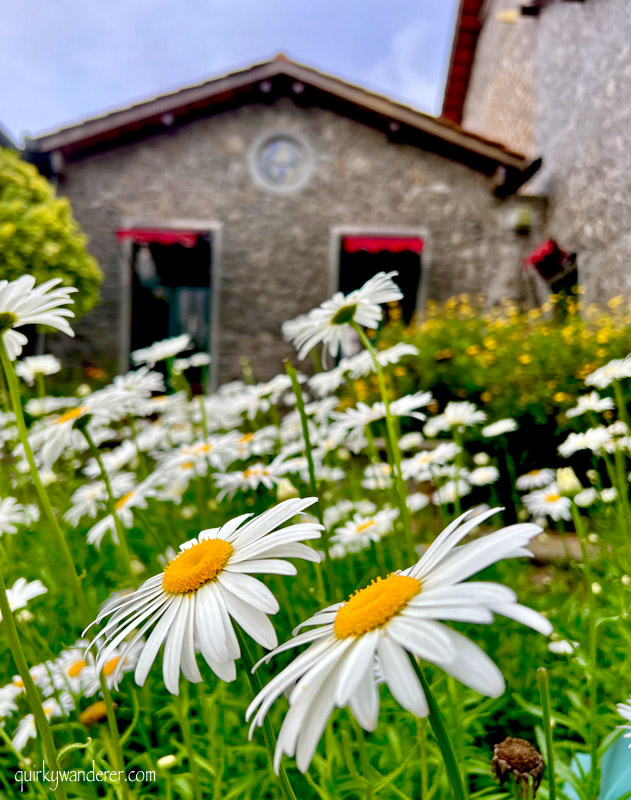 The car turned on familiar curves of the Shola hills. Memories of my previous visit to Kodaikanal came back in flashes as the mist enveloped us. I arrived at Tamara Kodai a little after dusk welcomed by chilly weather, silence, and three statues at the entrance. As I entered the grand reception area, admiring the wooden ceiling, the silence was interspersed with excited laughter: a family playing table football while another engrossed in conversations by the fireplace.
"Cozy": was the first word and feeling that came to my mind as I proceeded to my 'home' for the next three days on a buggy, leaving the happy banter fading behind.
Travel back in time with Tamara Kodai:
175 years ago, this place was built among the second set of houses in Kodaikanal. It was the personal residence of the then-District Judge Mr. Baynes and hence came to be known as Baynes Bungalow.
Tamara Kodai is a treasure trove of stories. This is one of them and I was going to travel back in time, turning the pages of the history to delve deeper into the how what, and when of this place, as curious as ever.
I pushed open the door of La Providence, Tamara Kodai's multi-cuisine restaurant only to be awestruck at the ambiance. It was like a timeless classic: glass lamps dangling from the high ceiling, a miniature toy train chugging slowly and vintage telephones kept in the corner as an important bookmark in this historic novel.
The present-day restaurant was once a chapel and a library for priests. "Which priests?" you will ask.
Let's flip the pages to the part where Mr. Baynes sold this building to the Jesuit priest Fr. Louis Cyr who refurbished the building and called it La Providence, a retreat for the priests of Nilakottai cottage.
That explained the vibe of Tamara Kodai. The serenity of a chapel and the peace of a library, and the presence of the stone statues of three monks at the entrance.
Vastly Vintage :
"Antique": was the second word that popped into my mind as I walked past corridors with vintage clocks, classic wooden frames, walls of basalt and granite, and rustic lamps.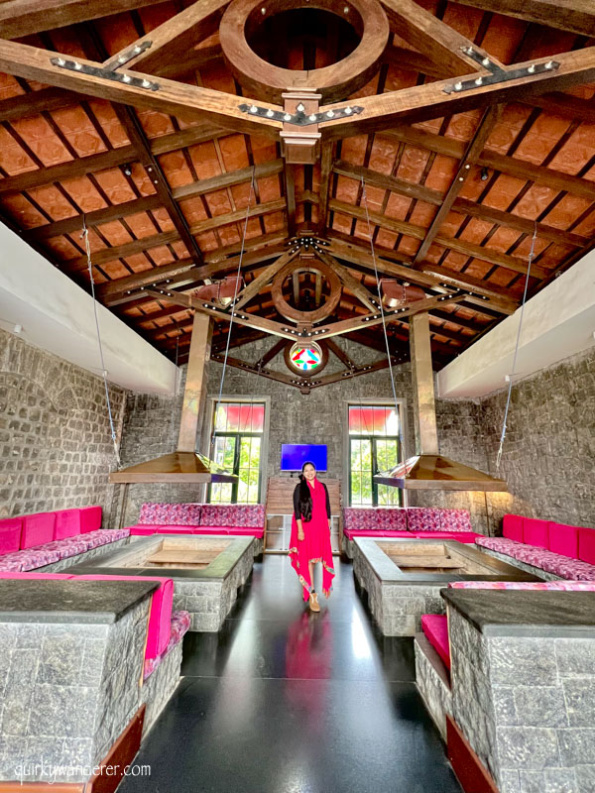 Tamara Kodai has kept the old-world charm of Baynes Bungalow and La Providence alive. A large part of the old building has been kept intact and one can actually see the mud and stone walls from that era. Even the newer elements have been blended seamlessly: the furniture in all the suites: the wooden staircases embellished with tiles, the gold gilded fans, stained glass wardrobes, and the likes.
Even the Bistro 1845, the a la carte restaurant of the property, has antique elements: a cellar with barrels, wooden doors, carved furniture, and checkerboard floor tiles.
Classic luxury with roots in sustainability:
Can you enjoy a sustainable good life with luxury? Tamara Kodai answers it perfectly. From a massive rainwater harvest waterbody inside the property to a small organic garden with recycled planters made of used bottles and tyres to RO purified drinking water in glass bottles & refillable toiletries; every step shows how one can live a sustainable good life if one decides to. Refurbishing staircases and wooden doors and panels is another step in maintaining the property in a sustainable way.
There are 53 suites across three categories: Luxury, Super luxury, and Neelkurinji (for families).
Tamara Kodai takes pride in adopting some of the 17 UN Global Goals for Sustainable Development, including 51% local recruitment for their manpower, gender equality via pay parity, and reserving 1.5 acres of the 7.8 acres of property land for flora. And that is seen through the umpteen flower beds.
Enmeshed in Nature:
My buggy drove past flower beds adorned with hundreds of flowers that shone in the sun like stars: Yellow, pink, white, red, lilac, and other rainbow colours. There was a slight nip in the air and the weather changed in the blink of an eye. One moment the flowers shone, the other they were cocooned in mist.
With stellar views of the Palani hills and Shola forests, the property is enmeshed in nature. From meticulously maintained flower beds to sometimes uninvited monkeys to tall acacia trees, there is ample flora inside the property as well as outside.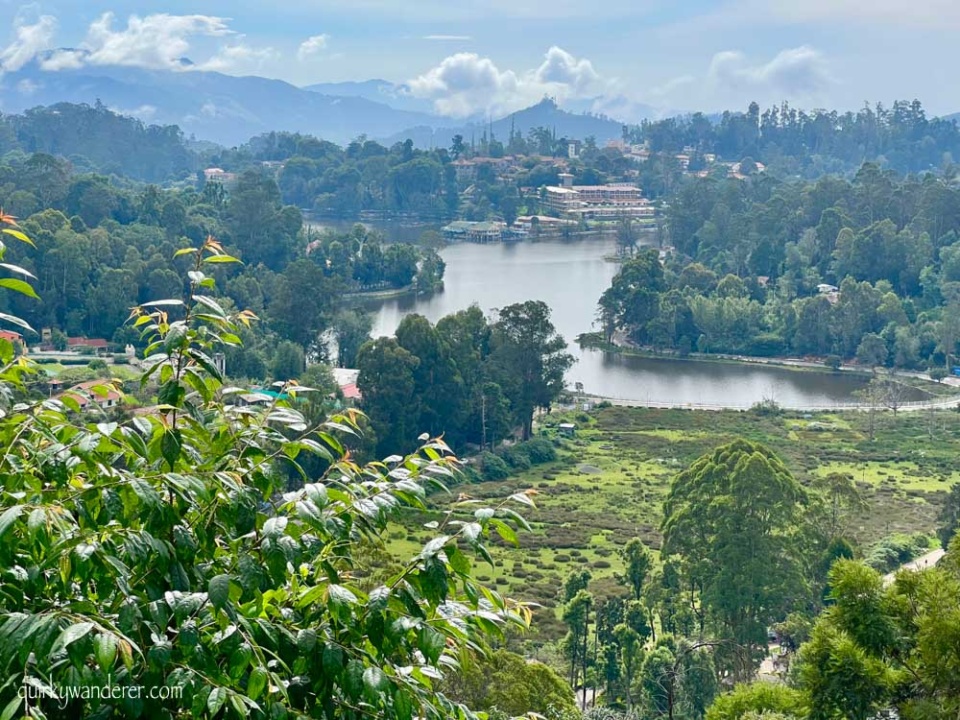 A short nature walk in the vicinity will help you encounter innumerable birds of the Southwestern ghats, a giant 100-year-old Jamun tree, Chinese knotweed, Jerusalem berries, wild strawberries, Angel's trumpet, and Orange creeper, and many other endemic plants.
This walk will also take you along the first road built in Kodaikanal and the first set of American houses and makes for an immersive evening activity.
Activities for all ages:
A giant snake and ladder board game sprawled on the floor, a classic chess board in one corner, an antique piano in another, a TT and pool table, carrom, and table hockey are some of the activities at Tamara Kodai to get families and friends of all age groups indulge in together time.
For wellness, there is Elevation Spa, a Yoga room overlooking the hills, and a temperature-controlled swimming pool. For those who love retail therapy, there is Verandah, for meaningful gifting: local jams, wild honey, handmade soaps, and sustainable decor items like Bottle gourd lamps and Banana fiber bags.
Outdoor activities include nature walks to the Kodaikanal lake, birding, church visits, and cycling trips to Kookal lake through very scenic landscapes.
Gastronomical tales: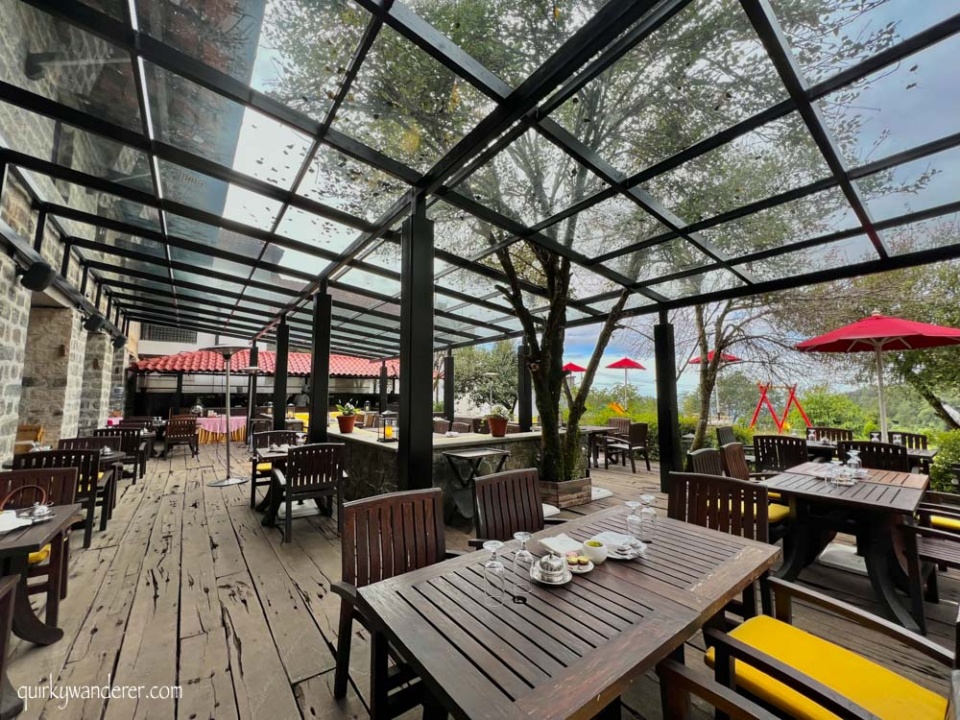 Every meal at Tamara Kodai was memorable thanks to Chef Prince and his staff Jina, Dhanalakshmi, Vidya, and others. When the weather was sunny, breakfasts were had in the open with garden views and pear trees for company, when mists rolled over, the cozy set up of Bistro 1857 was my go-to: for their delectable A la Carte menu with a special focus on Wellness meals.
The food at Tamara Kodai is definitely a highlight. Be it the piping hot Dosas, appams and other local South Indian fare or the impeccable buffet spreads with ample variety across cuisines.
Picturesque Day trips:
As I had explored all the must-see places in Kodaikanal thoroughly, I chose to enjoy the property this time, but Miss Itchy feet gave in when the GM asked if I wanted to see Poombarai village and Kookal lake which I had missed last time. Kookal lake can be reached through a scenic 1 hour drive through Shola forests with stunning viewpoints, waterfalls, and rolling meadows en route.
With countless water lilies, Kookal lake is an extremely picturesque, lesser-known picnic spot for nature lovers. This trip can be combined with Poombarai village, known for its GI tag Hill garlic, and the local Murugan temple. Don't forget to carry back some Hill Garlic as a souvenir!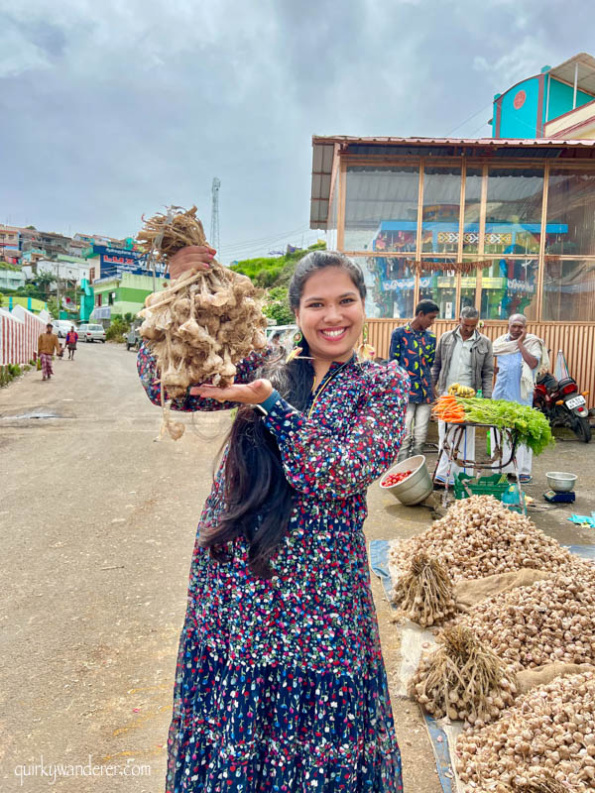 The entire drive was therapeutic. With wildflowers, a chance sighting of the Indian gaur and mist playing hide and seek over the broccoli bunch lookalike Shola forests.
Rejuvenating: the third word that came to my mind as I packed to leave this abode in the hills to head back to the city.
There was a good reason Fr Louis chose this place as a retreat for priests. The crisp mountain air, healing hills, and tranquility are a source of calm not just for the priests of Nilakottai cottage, but also for those who visit the place decades later.
Disclaimer: I was hosted by Tamara Kodai for this rejuvenating staycation, but all the views and opinions are, as always mine!