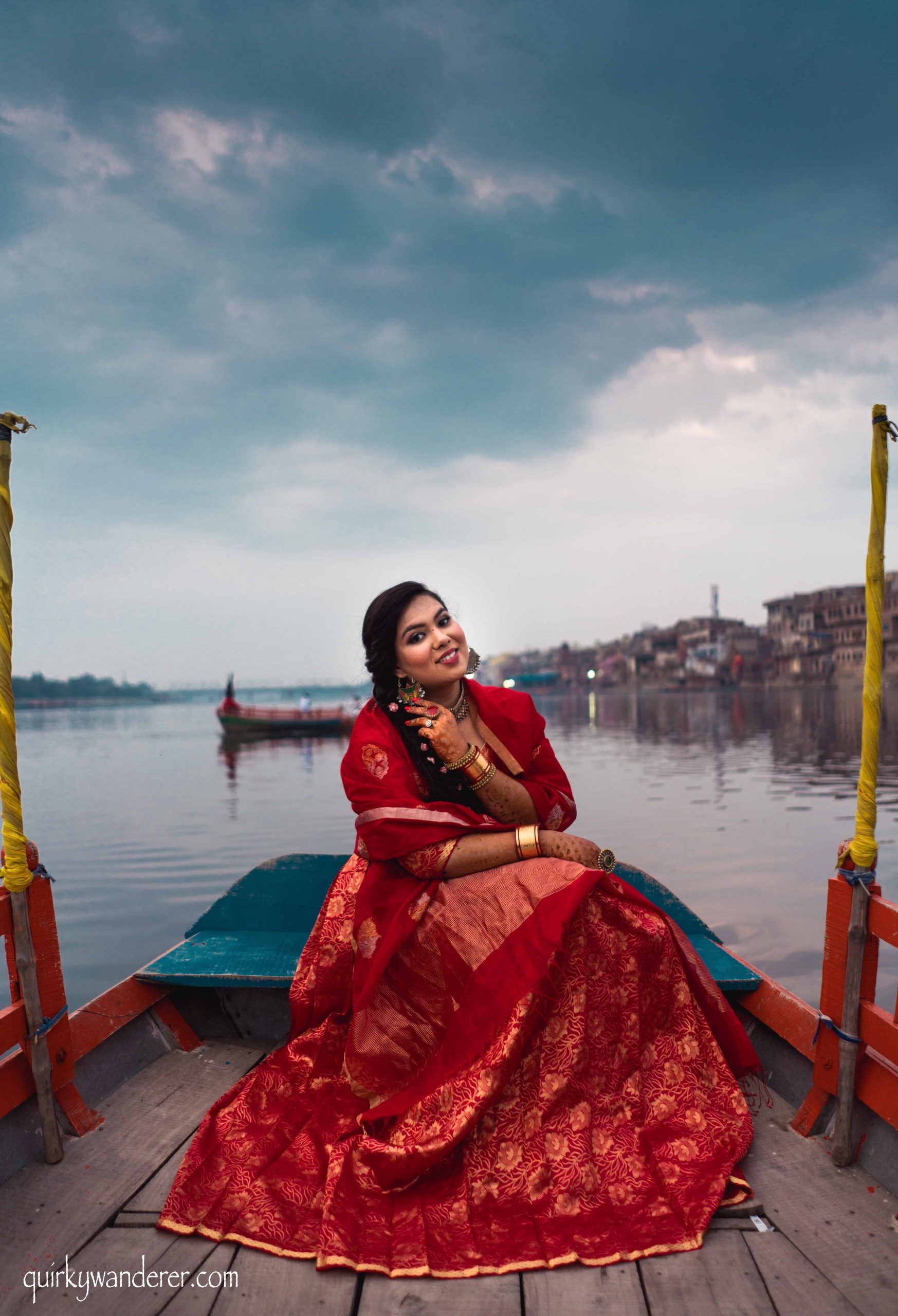 "Do you want to do a cliche, run of the mill, conventional pre-wedding shoot?" I asked my social media-shy fiance, (knowing the answer).
"Can I please not be in front of the camera?"
Now, what does a girl do when her fiance is camera awkward and unwilling?
She does a solo Pre-wedding shoot!
This is when the Quirky Wanderer Bride pre-wedding shoot was conceptualised.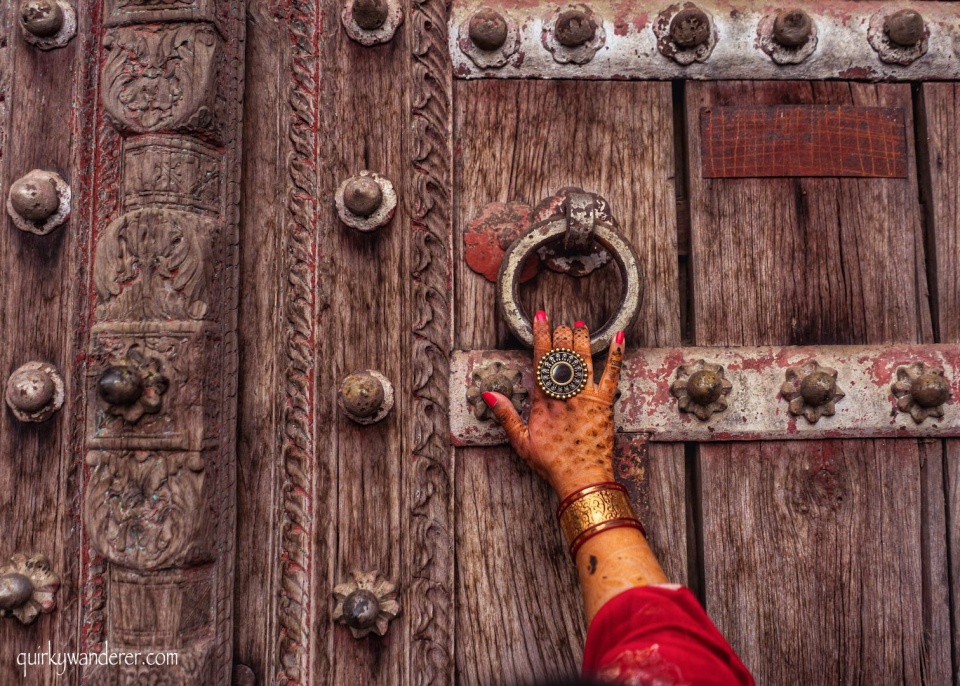 Like every girl who had a zillion dreams for her marriage, I always dreamt of a zillion destinations to tick off my list.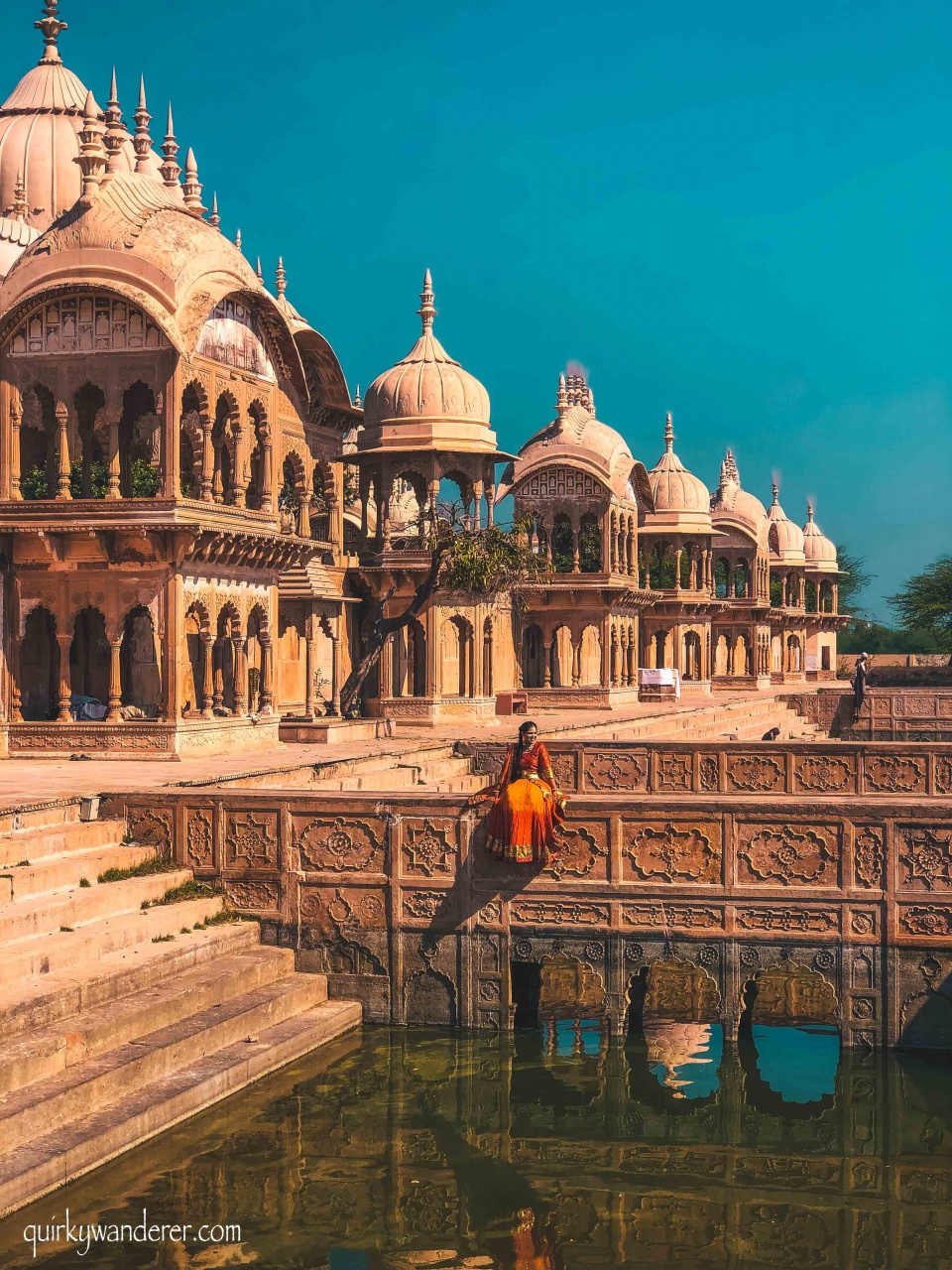 Travel was, of course, my first love. So while I was about to ditch my singlehood, I thought why not celebrate my first love by dedicating a photoshoot to it?
Concept:
The idea of this pre-wedding shoot was to amalgamate my love for architecture, offbeat travel, doors, and colours in a photoshoot that would break preconceived notions and stereotypes around "pre-wedding" shoots. Basically the plan was to be myself and celebrate the traveler in me while ushering in this new phase of life. There are dancing brides, boozing brides, Uber cool brides, smoking brides but here was a traveling bride (just a few days before her wedding) visiting one of her favourite destinations and making it a part of her wedding celebration!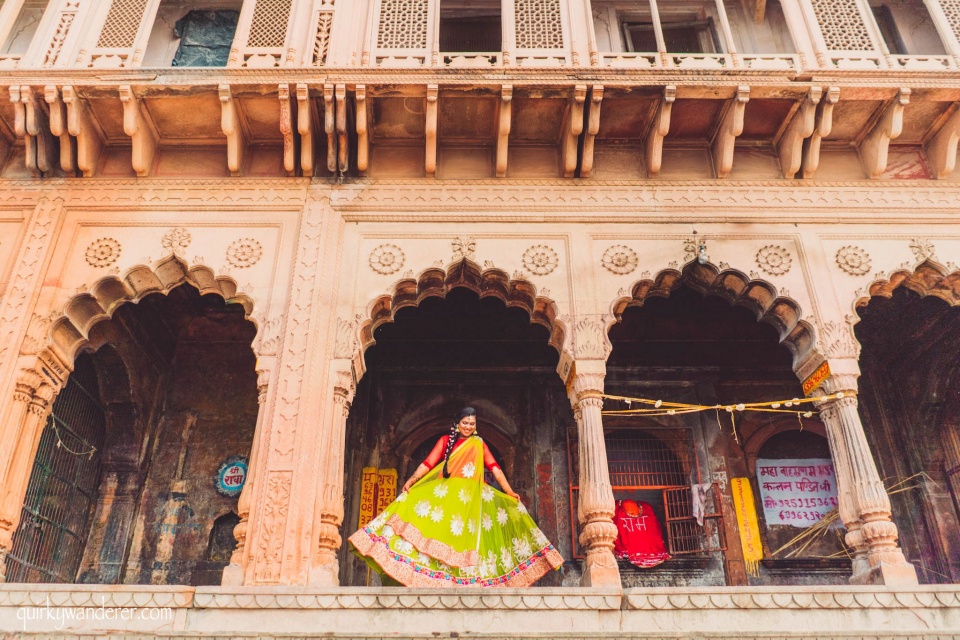 Adorning a red lehenga, I walked through the streets of Mathura. Tiny, narrow lanes still locked in the past, aloof from urbanisation, nonchalant of the skyscrapers of cities. I walk past old shops whose shutters mingled with electric wires, chai wallahs where tea was still served in Kulads. Here was a bride who loved tradition as much as she cherished her modern perspectives on marriage. Finally stopping in front of an old Haveli, something that might just be a thing of the past in a few years. I placed my bangle clad hand onto the rustic door, knocking onto the new phase.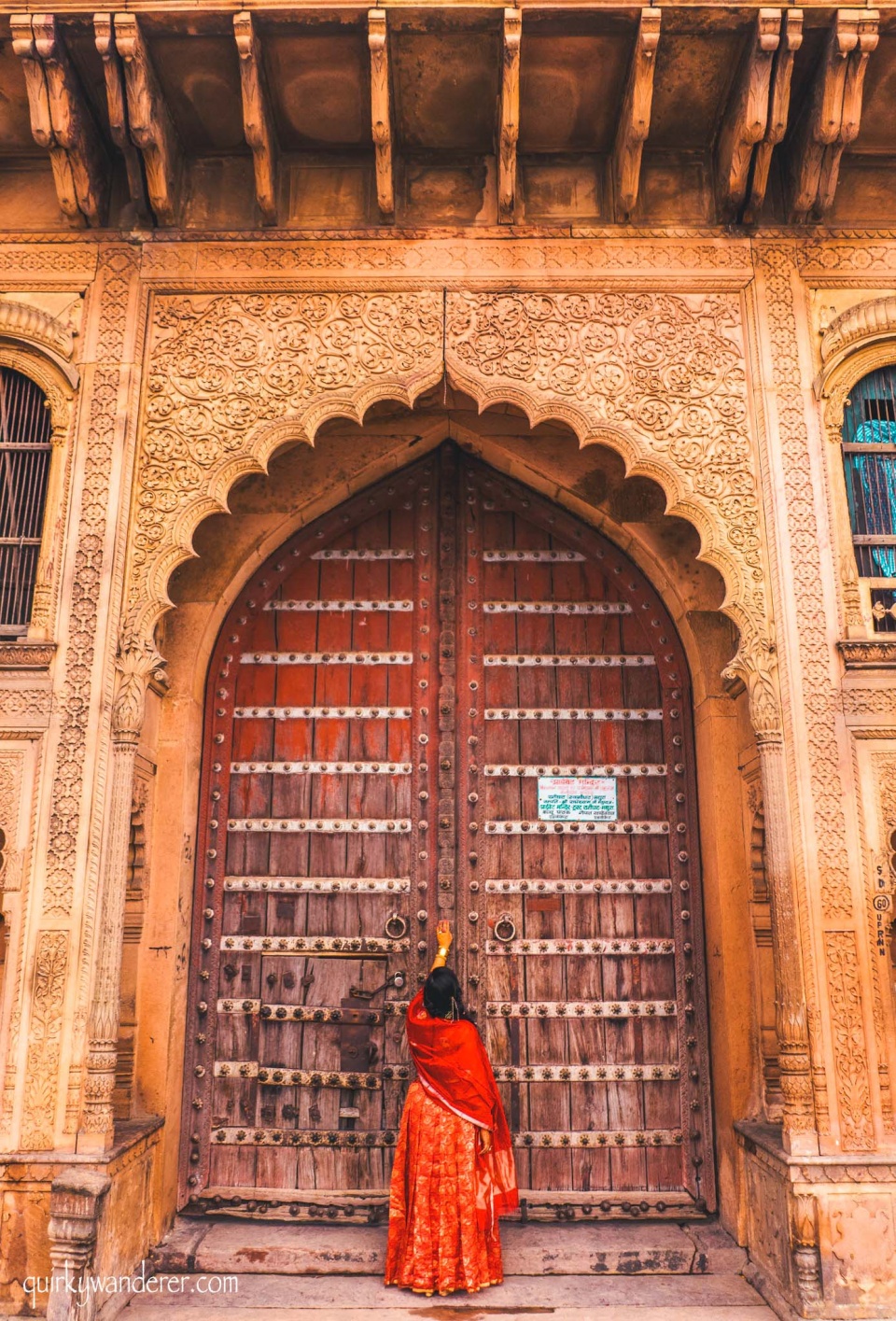 Locations:
Of all the places that seem home and all the places that are so close to my heart, there was one location that had to be finalised. A place that would resonate with my love for the lesser-visited. What better than the place where I first fell in love with doors and arches? I had got my location. It had to be Vrindavan: those chaotic, yet peaceful lanes, those rustic doors, those lost buildings of yesteryear, those rumbling walls that tell a thousand tales. They had to be a part of it all. This is where I first started clicking doors. I would often tell the rickshaw wallahs to slow down as we passed these beauties, so I could click them.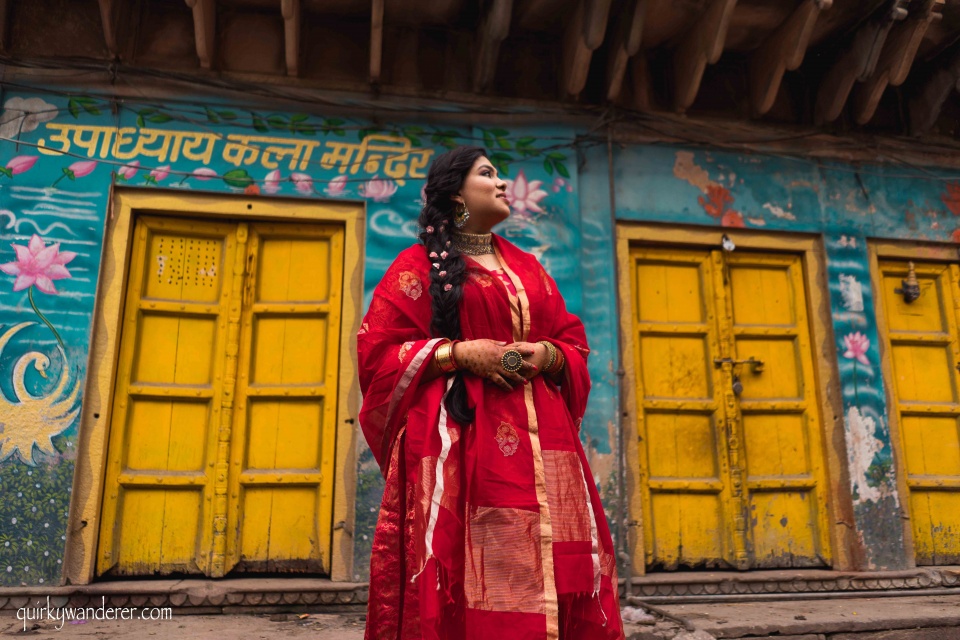 As years passed, I almost memorised the locations of these Instagram worthy doors and Havelis. But gradually some started to slowly fade away. Metal doors replaced the wooden ones. Tradition made way for the modern. So this shoot definitely had to include the "survivors".
I zeroed in on three locations: Vrindavan, Mathura, and Govardhan. (Each location not very far from each other and each having some distinct features).
I walked on the sandstone parapet in an orange lehenga, amused with myself. In front of me are the greenish, moss-laden waters of the pond of Kusum Sarovar in Govardhan. The place rarely has tourists, some sadhus here and there, locals with selfie sticks, old men washing clothes and that's about it. Who would choose this place for their bridal shoot? A modern-day damsel who is in forever awe of architecture and hidden gems. I sit on the stairs feeling so tiny in comparison to that massive, gargantuan structure with minarets full of frescos. It glistens in the morning sun, giving a palatial feel and narrating tales of the era of Radha and Krishna, that can be relived simply by visiting it adorning an orange lehenga.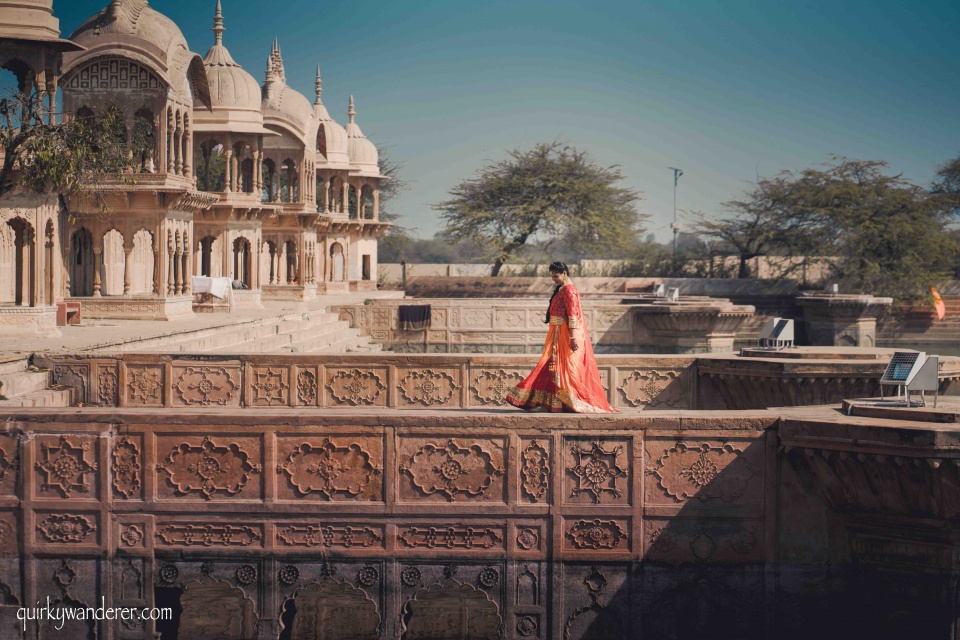 Props:
I absolutely did not want any planted props that would defeat the purpose and basic idea of this creative pre-wedding shoot. Every picture was clicked in a candid, raw environment: be it a monument, the ghats of Yamuna, or real streets with real homes.
There was ONLY one prop used. A flower swing made with marigolds (by a local farmer in his farm). It was tied to a tree and the swing was used as a prop for a set of pictures. (Making me feel very celeb like as villagers gathered to watch the "film shoot").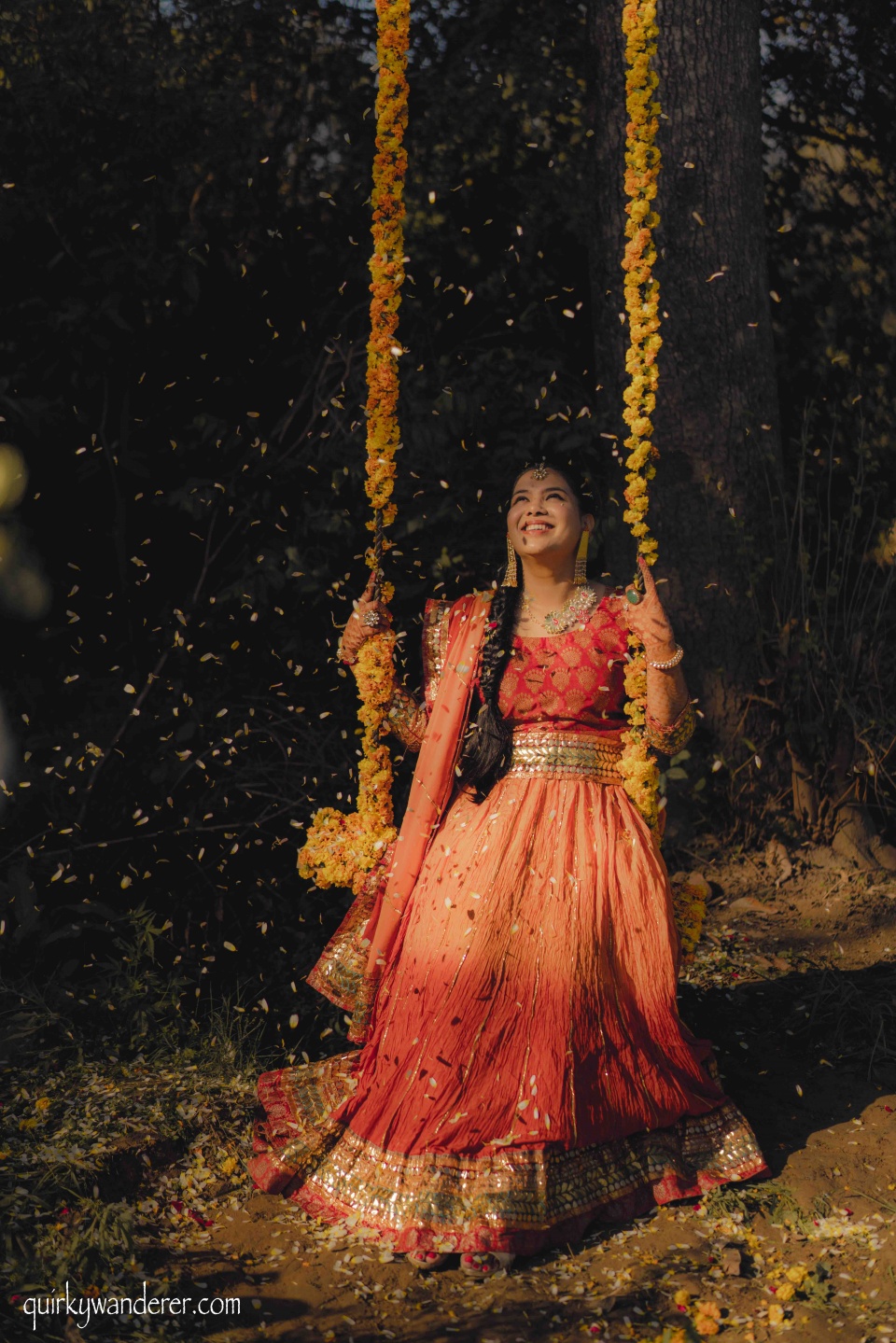 In these tiny villages of UP, there are guava and orange orchards, amla trees, fields of marigolds, cauliflowers, carrots and brinjals. I was always in awe of these fields. Umpteen times, I would stop the car to rush inside a marigold field or a mustard one to watch the endless yellow blanket. Early mornings in the countryside of Govardhan mean sunlight, farm hopping and discovering the most gorgeous things by chance. And then there are swings. In monsoon, during the Hariyali Teej festival (which is celebrated with fervour in North India), there are floral swings to celebrate the happiness of married life. As I swung on one of these, in the direction of the mild winter sun, I felt it was an ode: to these underrated flower fields full of abundant treasure and happiness. And my happiness was just a reflection of it.
Curation of Dresses:
I was short of time. In less than a week, I had to get all my pre-wedding shoot dresses in place with accessories. This was over and above my actual wedding preps. What could I do? Innovate and recycle.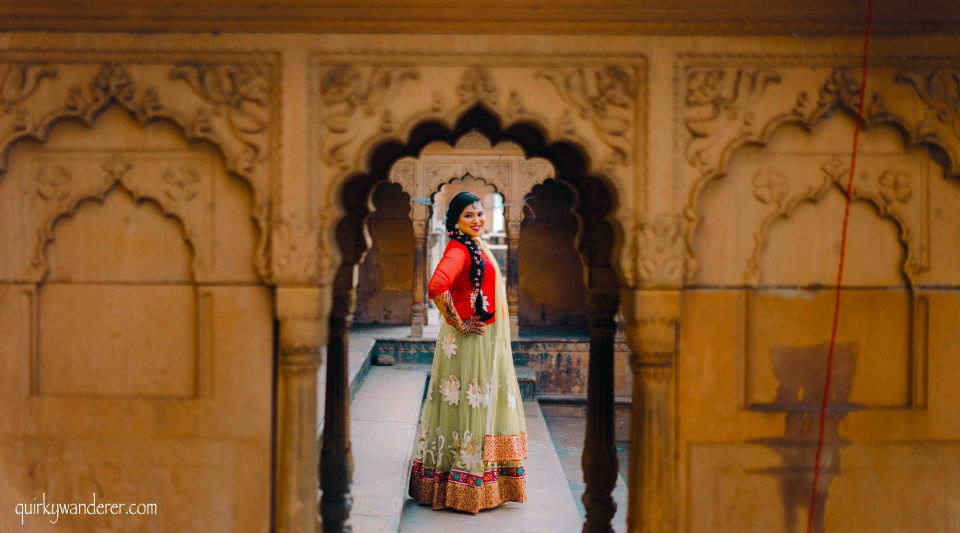 A bridal shoot could have sarees or lehengas. I leaned towards lehengas for the ease they provide. (Also the twirls!) The colours had to be vibrant: so I chose my favourites: Red, Orange, and Green.
I revamped a 10-year old orange lehenga I wore at my sister's wedding. I used mom's old red saree and self-styled a lehenga with the help of a tailor and put together another outfit using a netted Green fabric. The idea was to go as traditional as possible to match the locations.
As a kid, I adored the idea of marriage, it meant new clothes, jewellery, dolling up and living the dream fairy tales and movies fed us with. Then growing up happened and as I travelled and met people I realised how marriage meant different things to different people. To some it was a life goal, for some it meant companionship, for some a social obligation and validation and to some, it still was the feeling of being a princess. Of course, the craze for dolling up had seemingly died down but when your first love is travel and you see arches and minarets and ancient frescos tucked carefully inside them, you cannot help but twirl in happiness.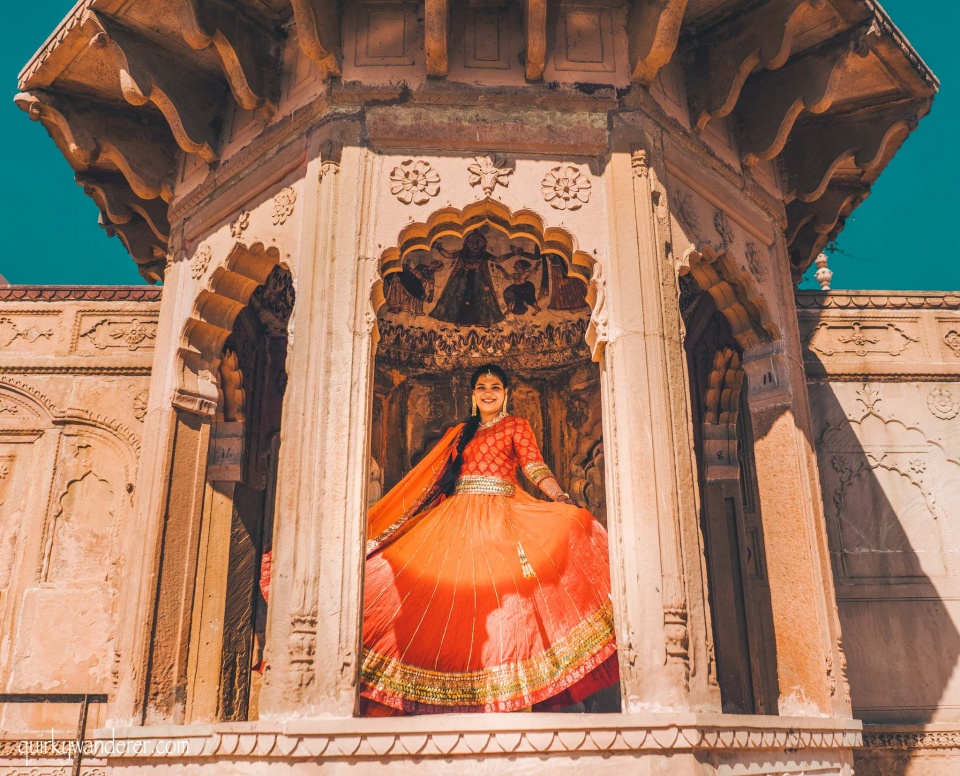 Finalising a photographer:
As much as I wanted to click myself, it wasn't practically possible. I knew the locations. I knew the frames. I needed someone to click and record. After rigorous research, I shortlisted Delhi Velvet from Delhi. All these photos are clicked by them.
The overcast skies were dramatic like it would rain any moment. A red and blue boat with an enthusiastic boatman bobbled near the ghats of the Yamuna in Mathura. They revere her like most rivers in India, but she's hardly alive. Pollution, industries and the likes have throttled her but they worship her nevertheless. Every evening at Vishram ghat locals gather for an aarti with gongs and bells. It isn't as famed as the Ganga Aarti of Varanasi but the ghats here have a unique character of their own. While people flock to Varanasi, I wanted the essence of Mathura to be in my shoot.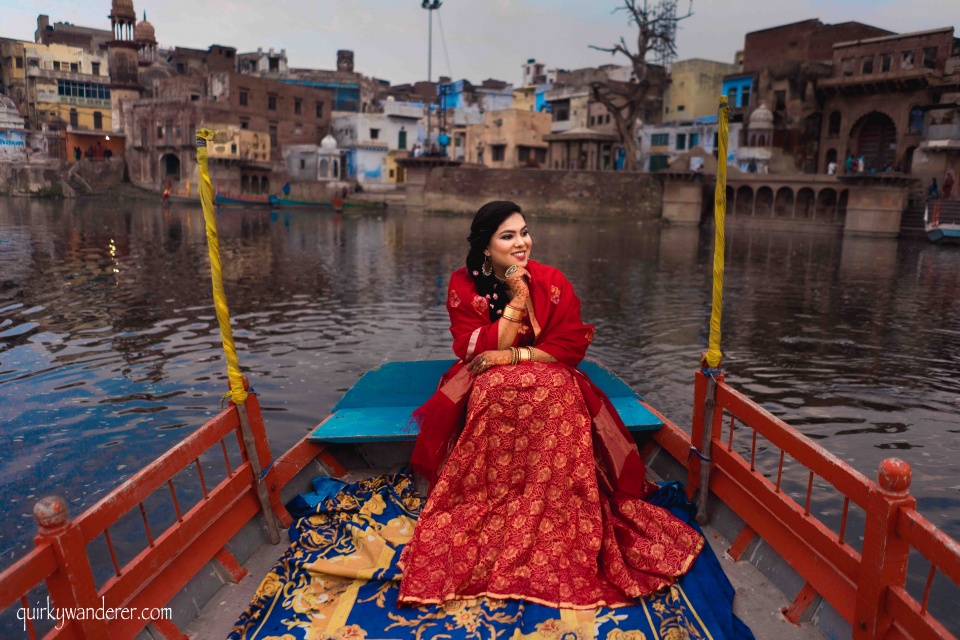 Behind the scenes: Bloopers & more:
What seemed so perfect and flawless had its share of bloopers! From unanticipated street processions in Mathura, where people stopped and ogled at a girl in the red lehenga to running against time to reach monuments before the light vanished to hectic dress changes (makeup and hair!)
WATCH THE ONE MINUTE FILM: 
Society loves setting expectations. Preconceived notions of marriage and stereotypes for couples: something as basic as each couple MUST have a SAVE-THE-DATE photo shoot or you have to let the world know of a couple shoot you had or how simple, intimate weddings are looked down upon. Then there are norms of what a bride should and shouldn't do. What she should wear, how much makeup she needs to apply, how she needs to talk, the cliche poses she needs to strike and hell no, she cannot be traveling a few days before a wedding. A strict No-No!
The society will always do what it does. Stereotypes will stand tall. All you need to do is Be YOU.