At the mention of Punjab, you will imagine the dancing yellow sarsos (mustard), sprawled across fields and of course fattening food served at the road side Punjabi Dhabas with white butter floating aimlessly. And of course you will imagine song and dance a la Yash Raj films.
But Punjab is much more than this. For its true beauty lies in the streets full of heritage and color.
This picture post is aimed at showing you how beautiful Punjab is,despite its dark history of terrorism and violence.
My love for Punjab is obvious ( it is my birth state!) 🙂 and I hope sincerely that the Punjab Tourism board makes efforts to promote tourism in this state.
As I walked through the streets, I was enthralled by the ancient houses( of the pre-partition era) most of them abandoned and in ruins.
The camera caught a lot of eyeballs. Especially in Amritsar, where a police officer was quite keen to know why I was clicking old doors and broken windows.
I had covered by face with a stole , to protect myself from the harsh sunlight and he thought I was an eccentric tourist. He walked up to me inquiring in his best English , " Where from?"
I laughed as I replied, "From where you are!" 😀
Here are a few beauties from the Streets of Amritsar, Batala, Pathankot and Ludhiana.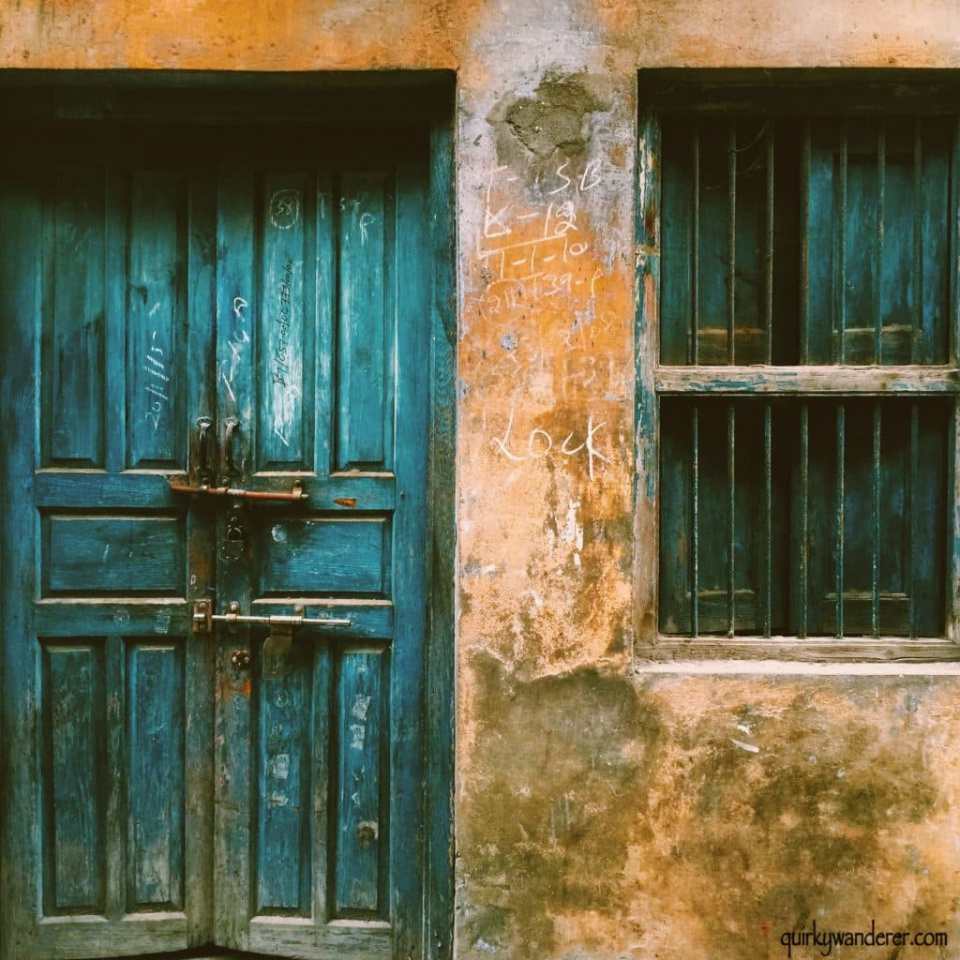 While I shot this brick window in Batala, a small town near Amritsar, The owner rushed out to see, anxious of who is clicking her house 🙂 She asked me if city windows were like this. I told her, if they were, I wouldn't be clicking these!
This green window would probably be my favorite. Tucked away in the busy lanes of Old Amritsar, I couldn't resist walking looking up, curious of what I would find next 🙂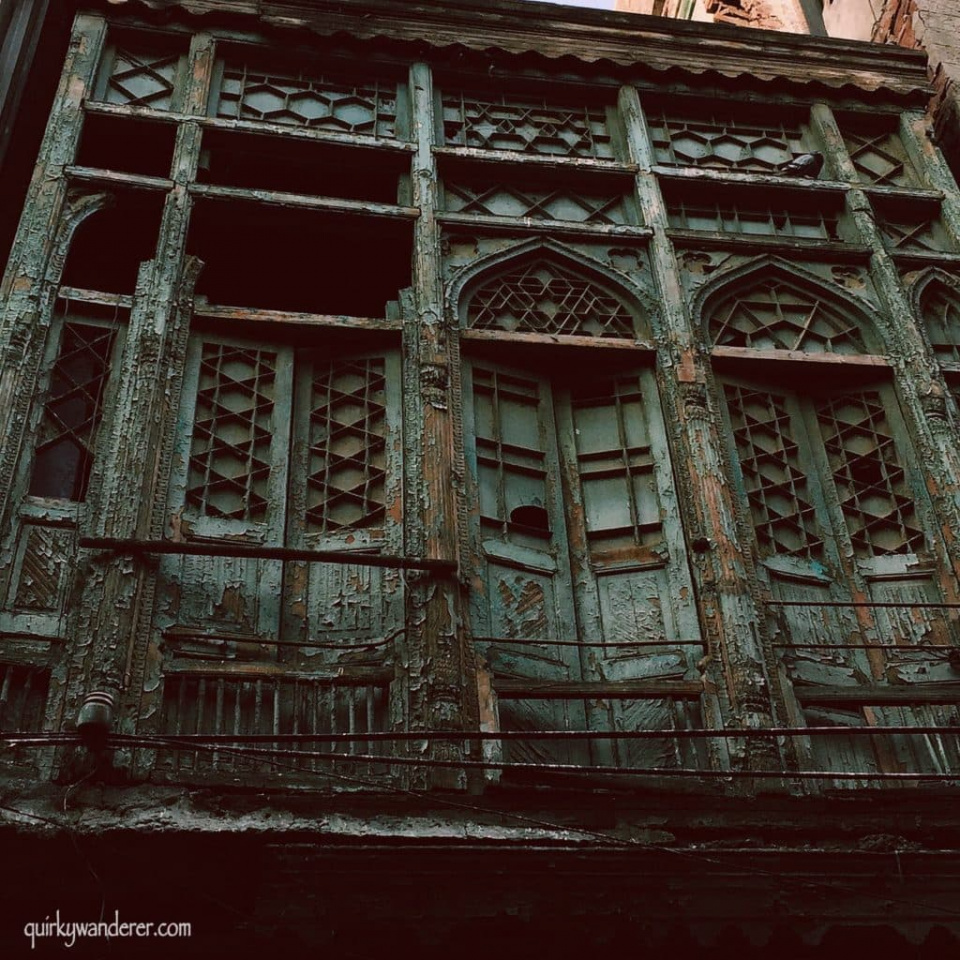 And then there are plenty of Gurudwaras, with beautifully carved windows:) Here's one from Kandh Sahib Gurudwara, Batala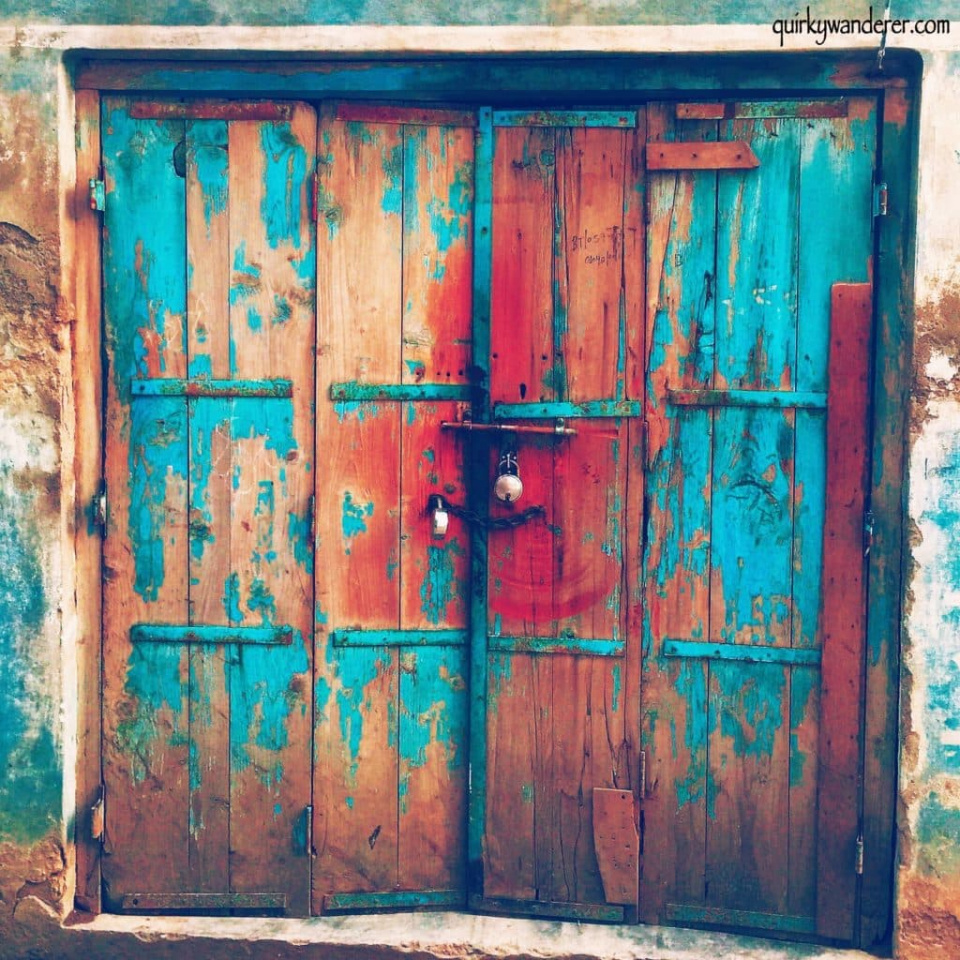 There were some with fine, intricate wooden work that transports you back in time!
For me this walk was extremely memorable, given my love for architecture, colorful doors and intricate windows!
Each window was enchanting and spoke a tale of yesteryears! I wish we did our best to protect these heritage buildings. Maybe, just maybe there would be another me walking down these streets, a decade later, wishing these were well maintained and devoid of posters!
If you are on Instagram and  share a love for window stories , do tag your windows with #theWindowStory, would love to connect with you!