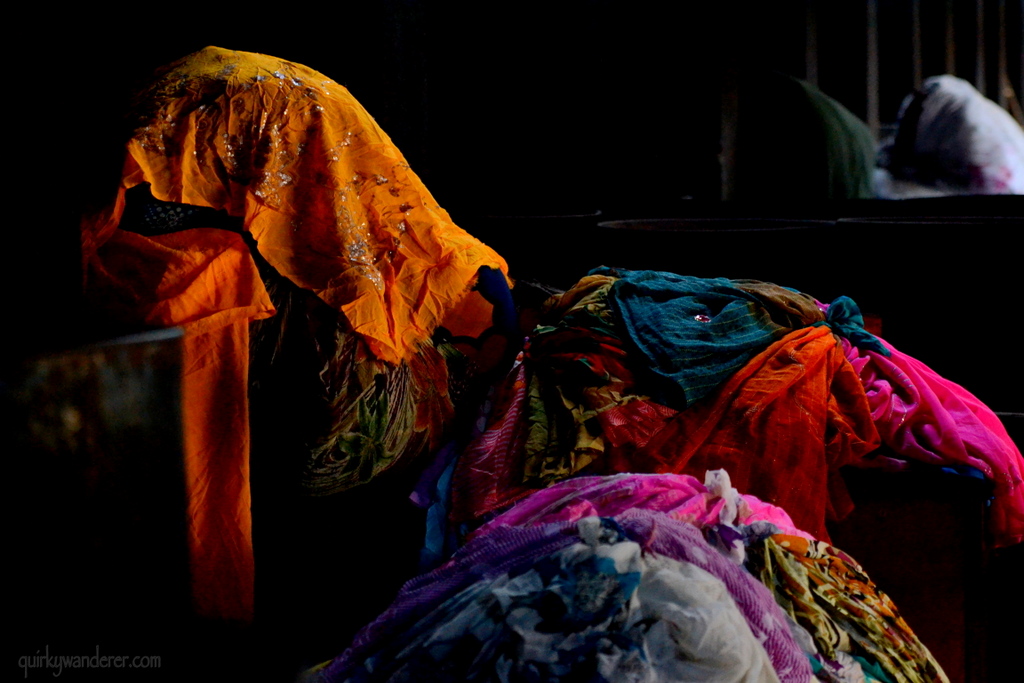 Walk into a tiny lane off a crowded market in Mumbai and you will witness a spectacle unseen or unimagined. Hundreds of laundrymen and women washing , drying, dyeing and ironing clothes brought in from various hotels and hospitals from all over Mumbai.
Welcome to Dhobi Ghat: Mumbai's Open Air Laundromat, largest in the world.
It is a labyrinth. As you walk by the tiny cemented cubicles and see the 'dhobis' ( laundrymen) live in action, you can't help but awe at their structured, no-nonsense approach.
Kids scurry away into their homes seeing a group of photographers approach them, the not so shy ones pose happily , lazying in one of the tubs filled with water.
You cannot stand in the middle of their way. There is too much activity, saris been thrown, water droplets flying all around, the sound of huge washing machines , the thunderous noise of the driers and you never know when the pipe next to you is let open! They don't have time to stand and stare at passerby's  (like us).
One can see the toil and the set routine they adhere to.
Of course Mumbai is about the adjoining racecourse with all its flair, of skyscrapers overlooking the shanties of these laundrymen. But there is definitely more Mumbai in these tiny, watery cubicles and the drops of not only the soapy water but also their hardwork.
Some more postcards from the place.