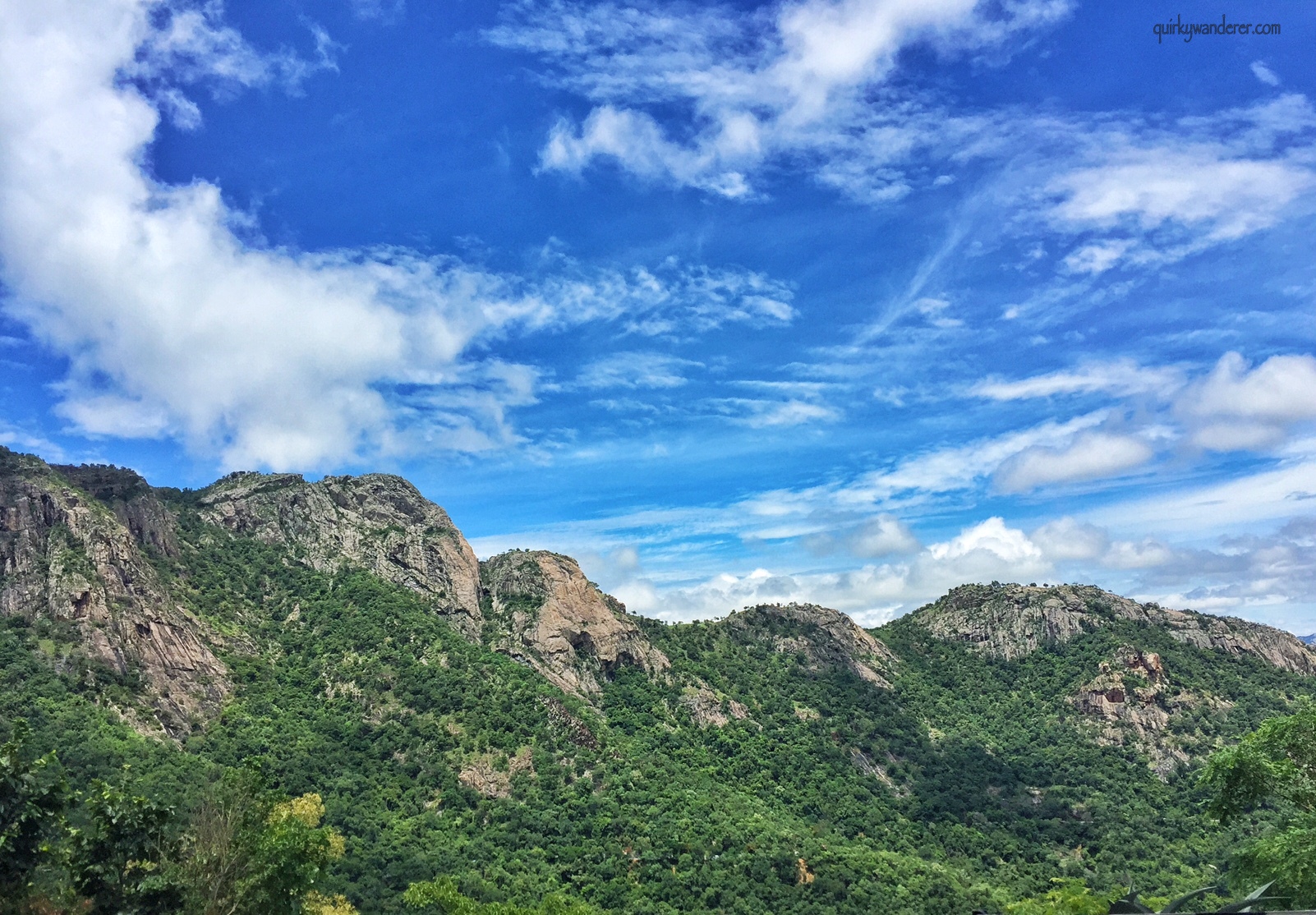 The journey from Bangalore to Tirumala is smooth and uneventful, punctuated once with a highly satiating breakfast at Woody's.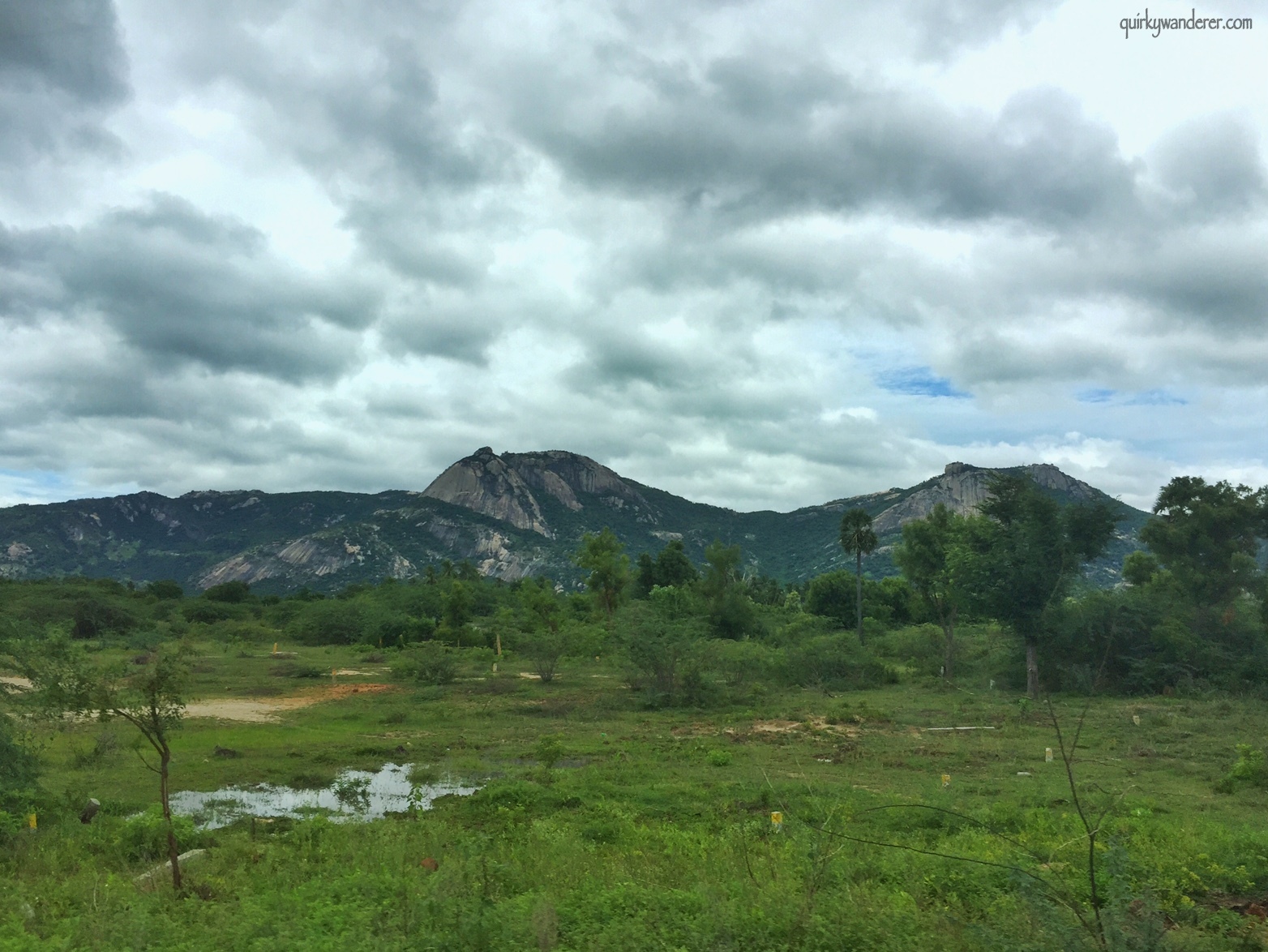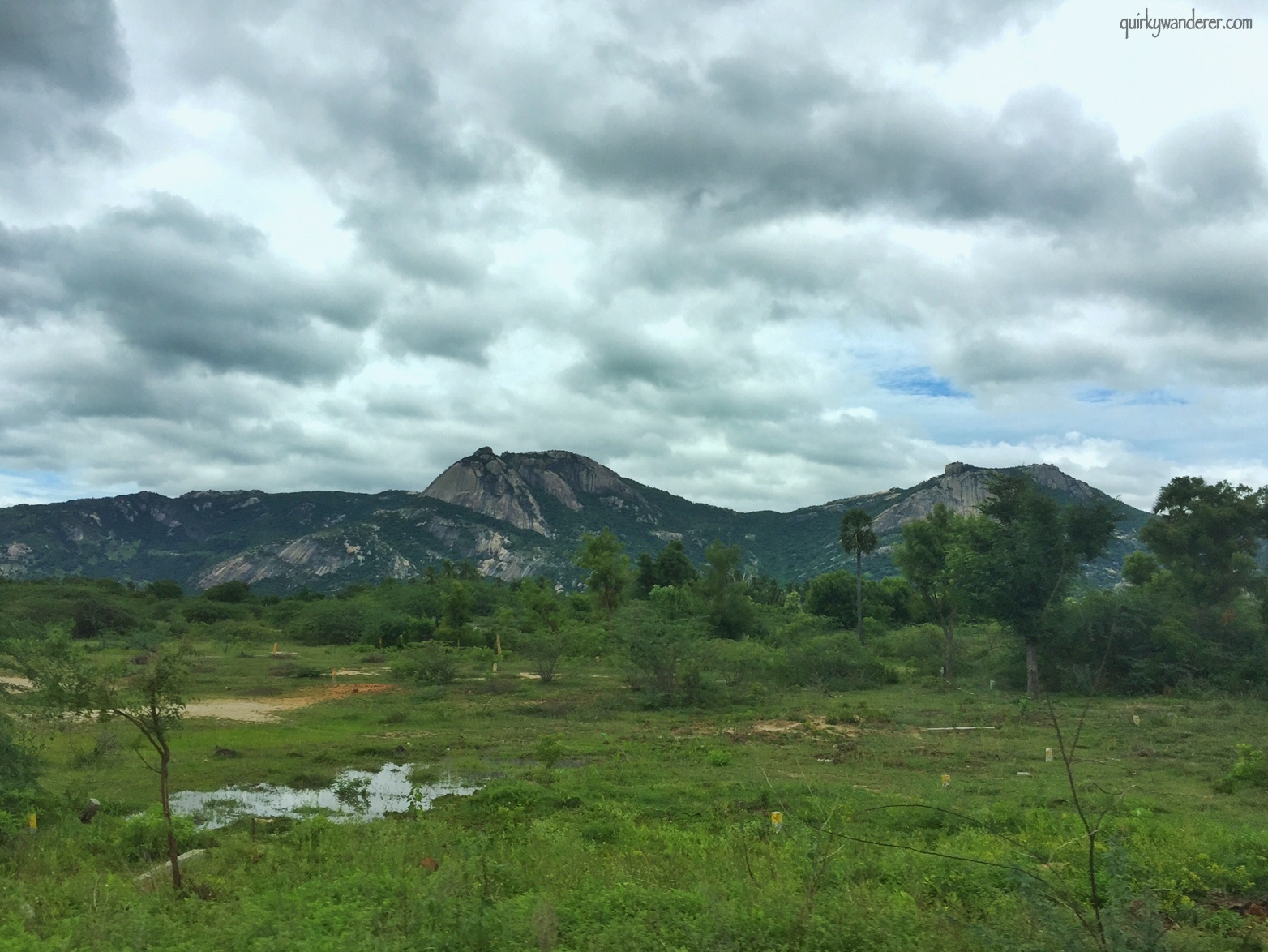 It has been just a couple of days since I am on the road, but it feels like a month. Perhaps that is what road tripping does to you. You forget what day is it and dates linger around the date of departure and arrival.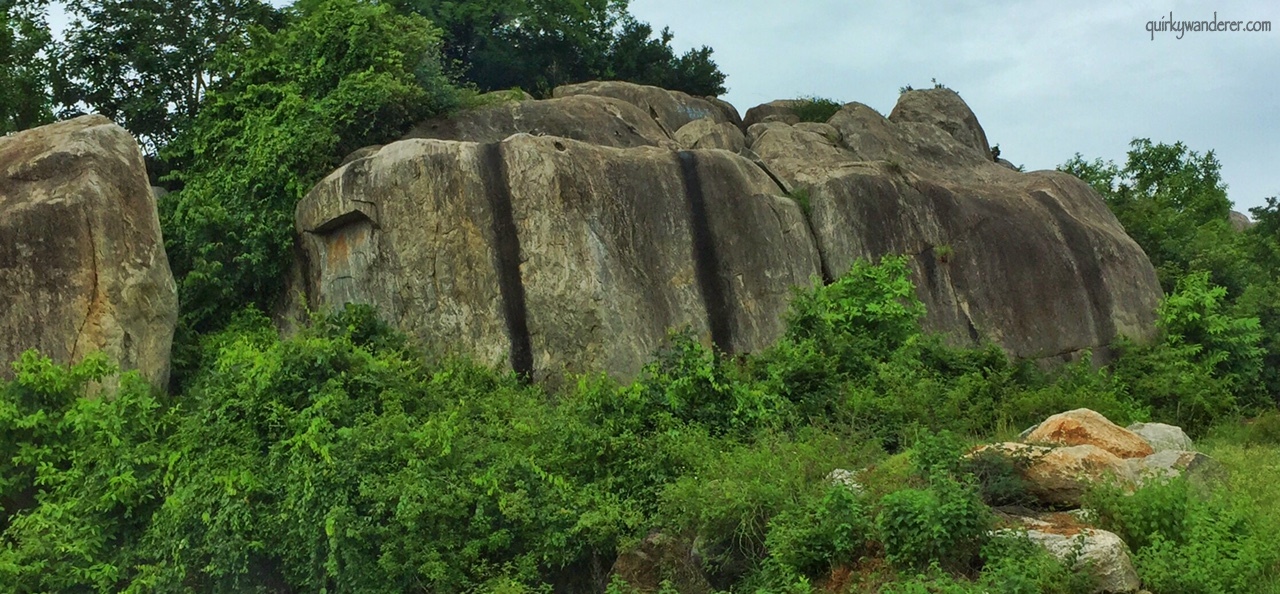 After an insane running against the time in
Mysore
, I braced myself for some peace in
Tirupati.
( Read:
Manhandling)
But this post is not about Tirupati.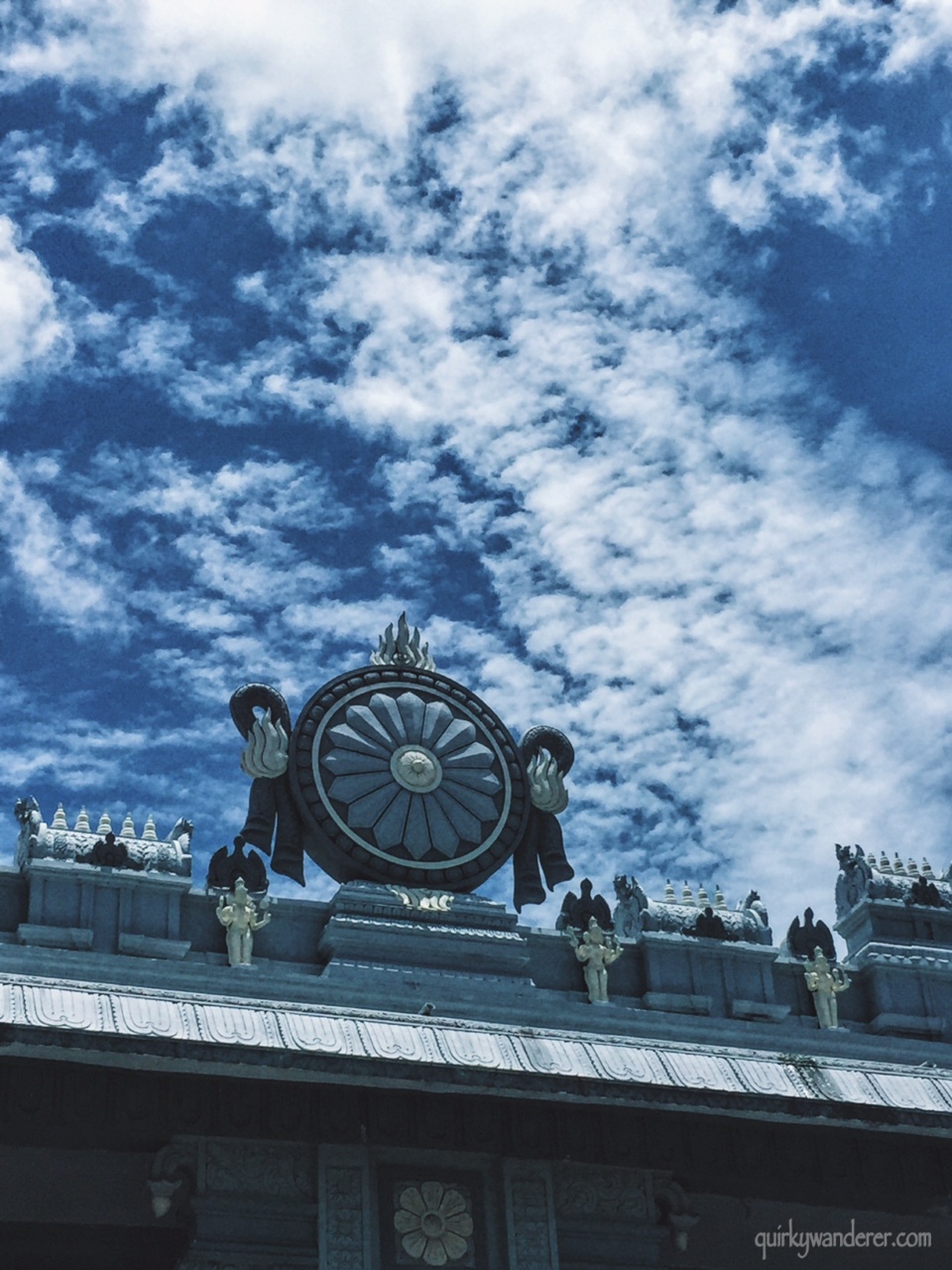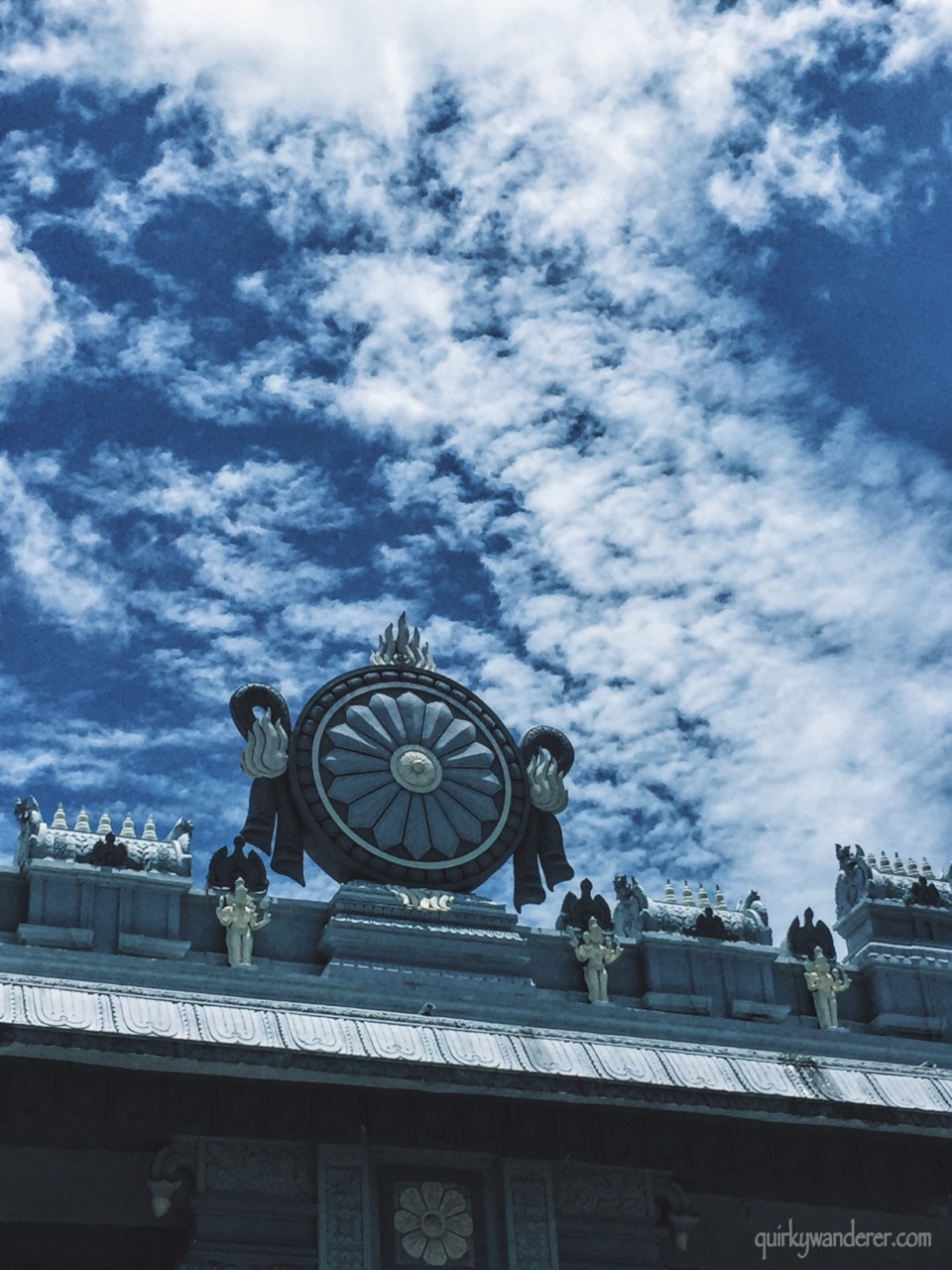 It is not about the chaos of the unruly crowds or the mismanagement of the world's richest temple. It is also not about how having a valid darshan ticket, ensures you the added benefit of a human sauna and body massage.
Before the utter devout (read: ready to lash out at anything remotely non-religious) start being judgmental about my post, let me tell you what this post is about.
This post is about the peace before the storm, about the wondrous beauty of the Tirumala hills, about how truly magical that drive from the base (Tirupati) to the temple at the top is.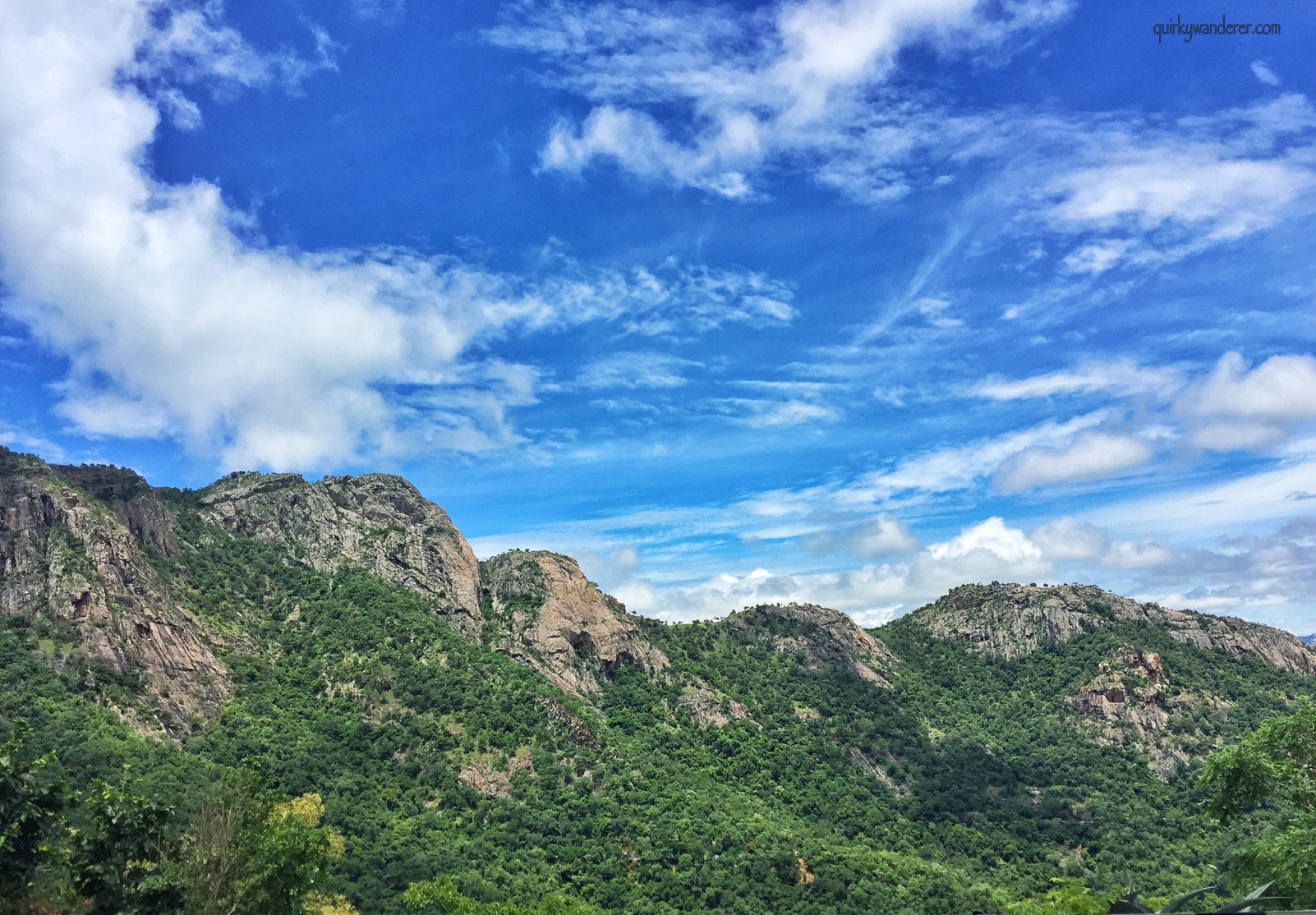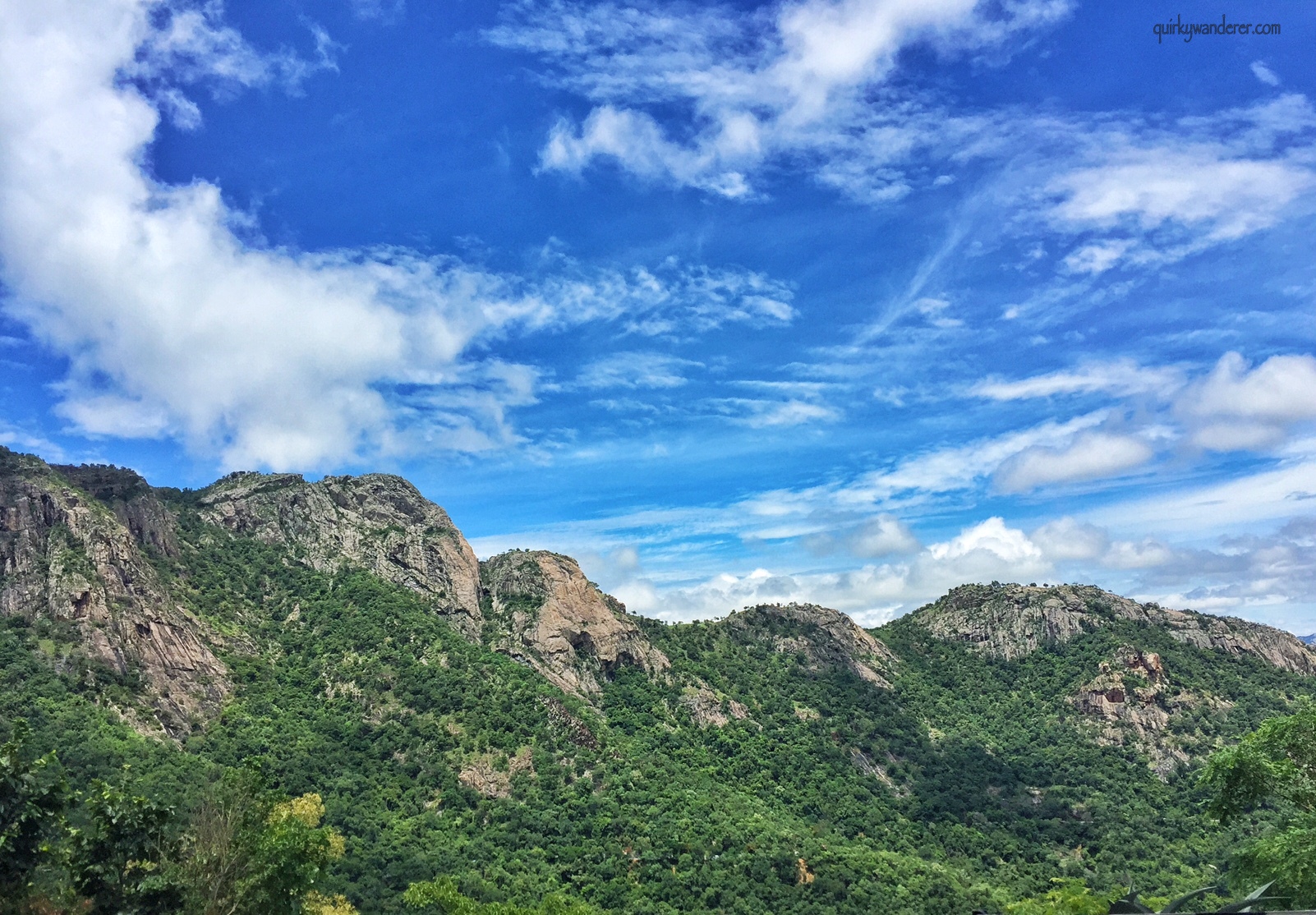 You can be religious, pious, devout, a believer or you can be agnostic, cynical or an atheist. But when such a drama of nature enfolds in front of your eyes, all you can do is stand in awe and wonder how can a place feel so mystic.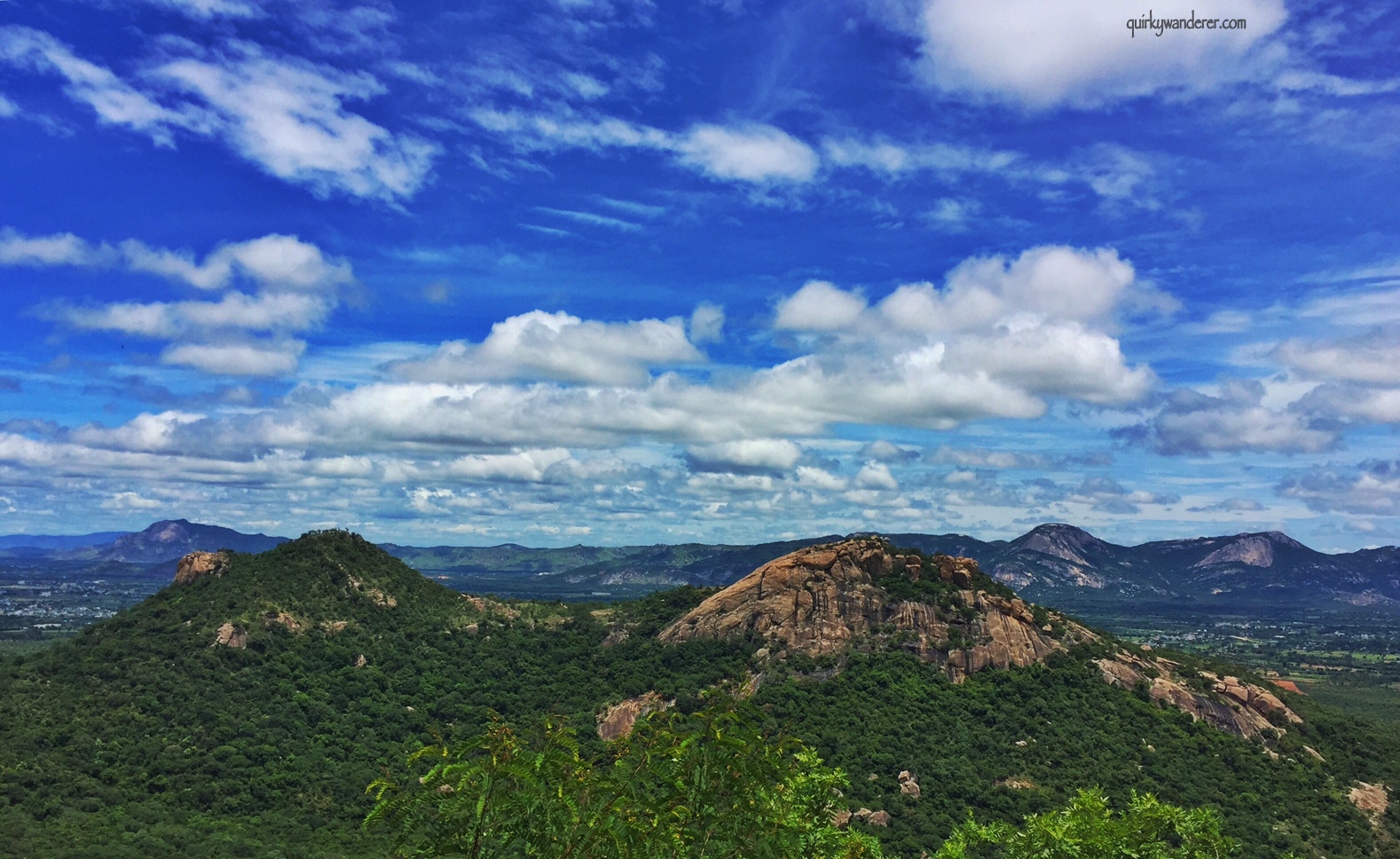 The drive lasts for 30 minutes. The scenery is dramatic.
White, cotton like clouds mell pell in the clear blue sky and rocky mountains till as far as you can see. The terrain is rocky, tree cover is moderately dense and there are small waterfalls gushing down the rocks adding to the beauty. I will let the pictures do the talking.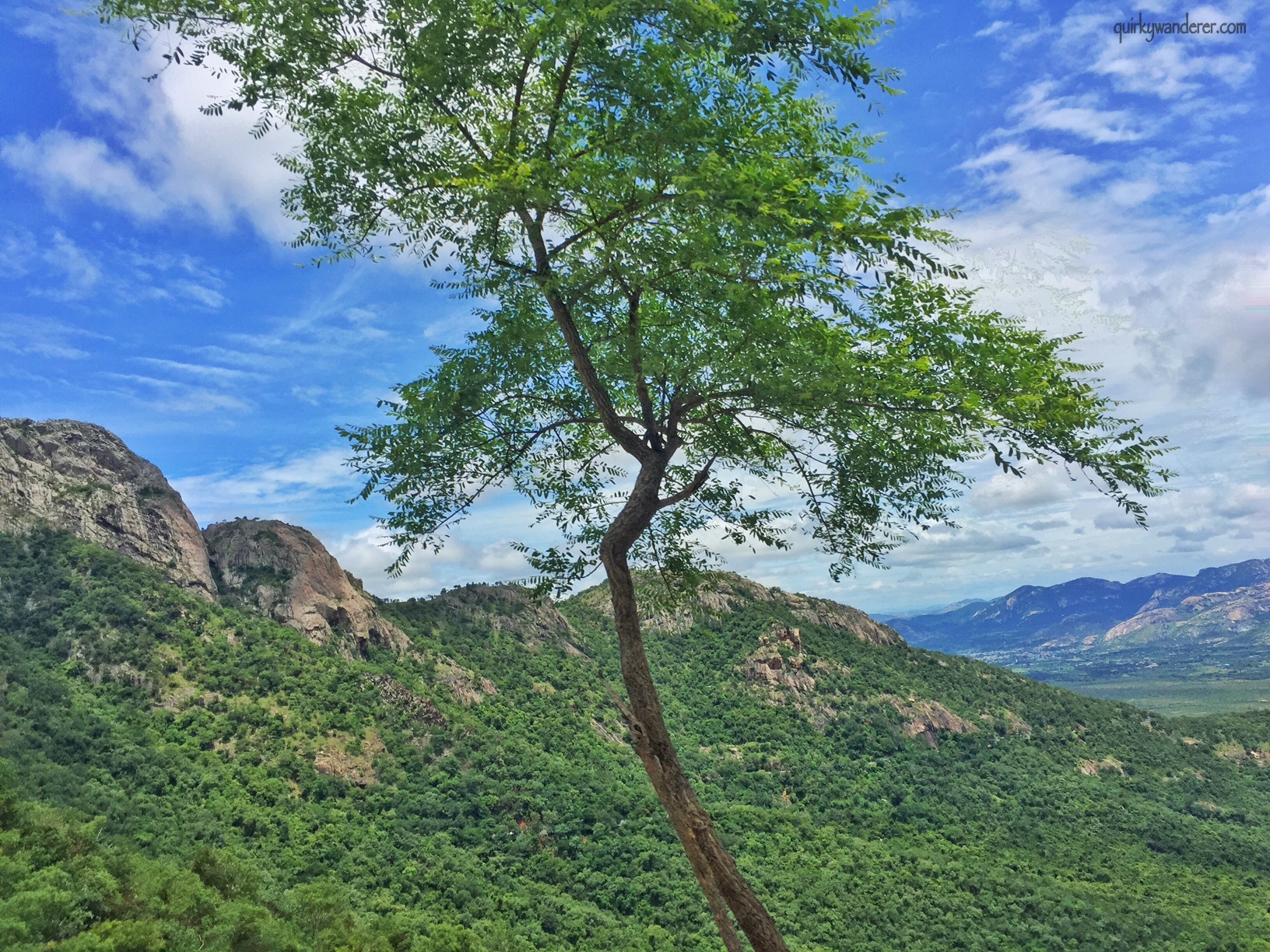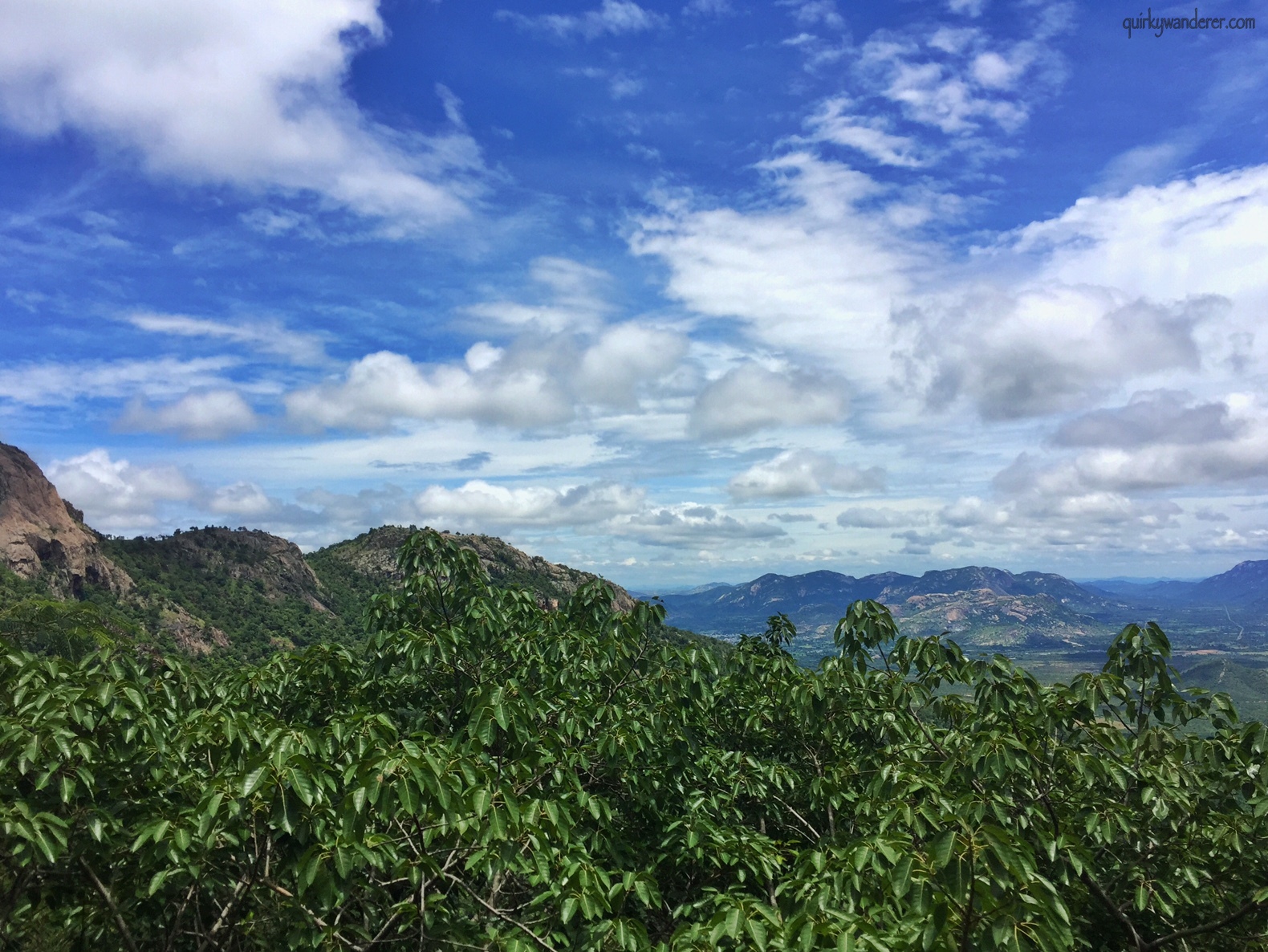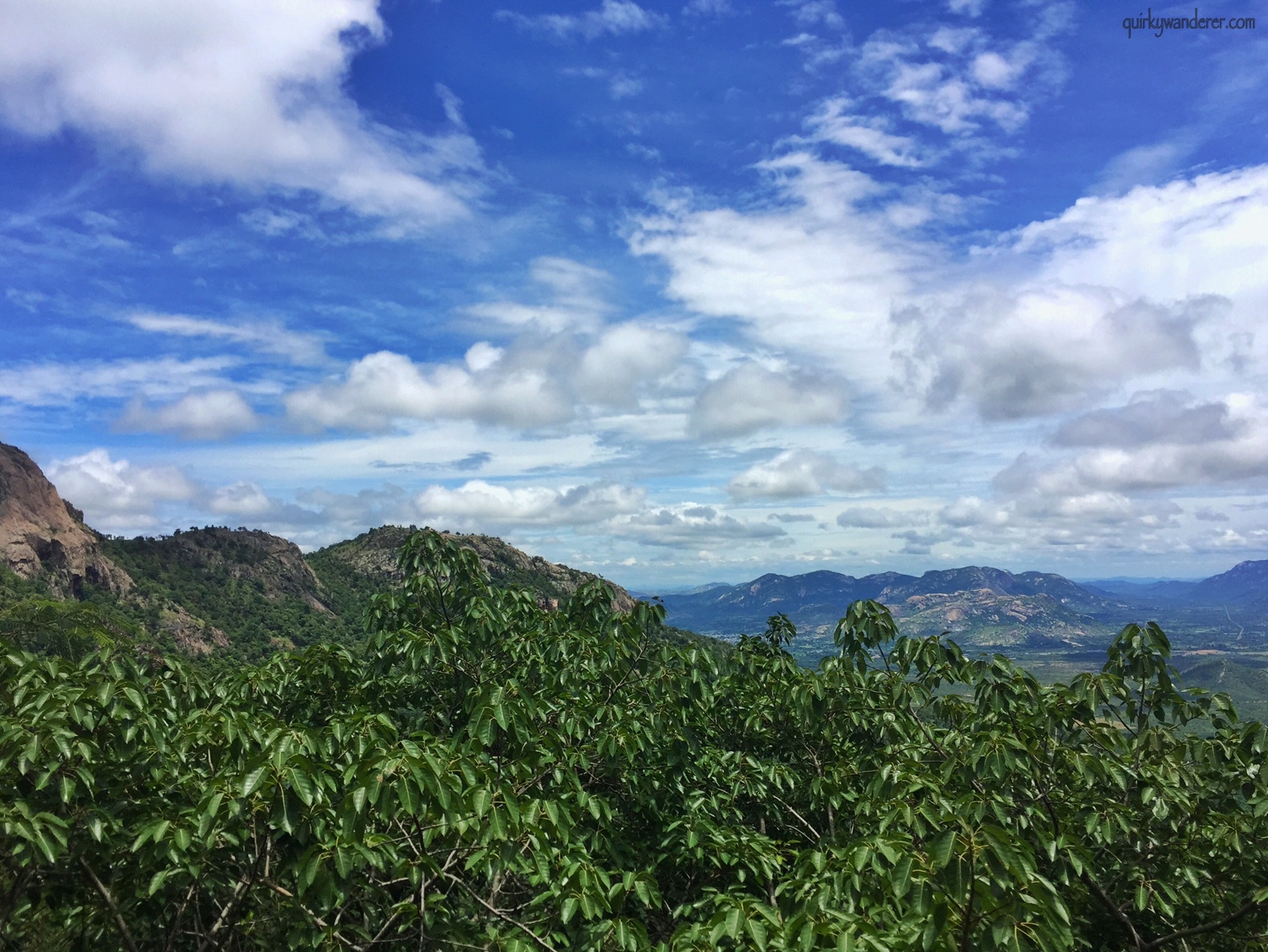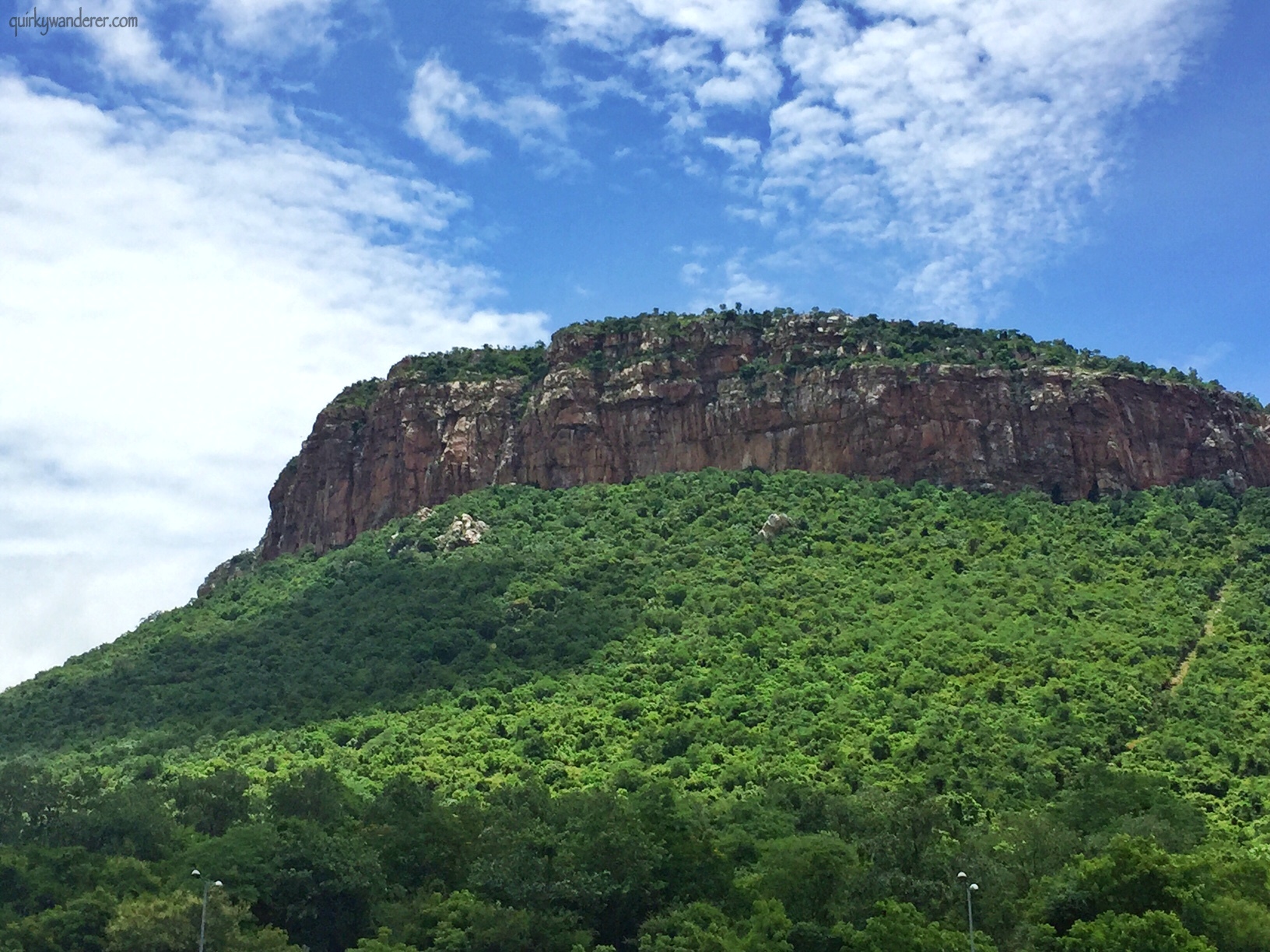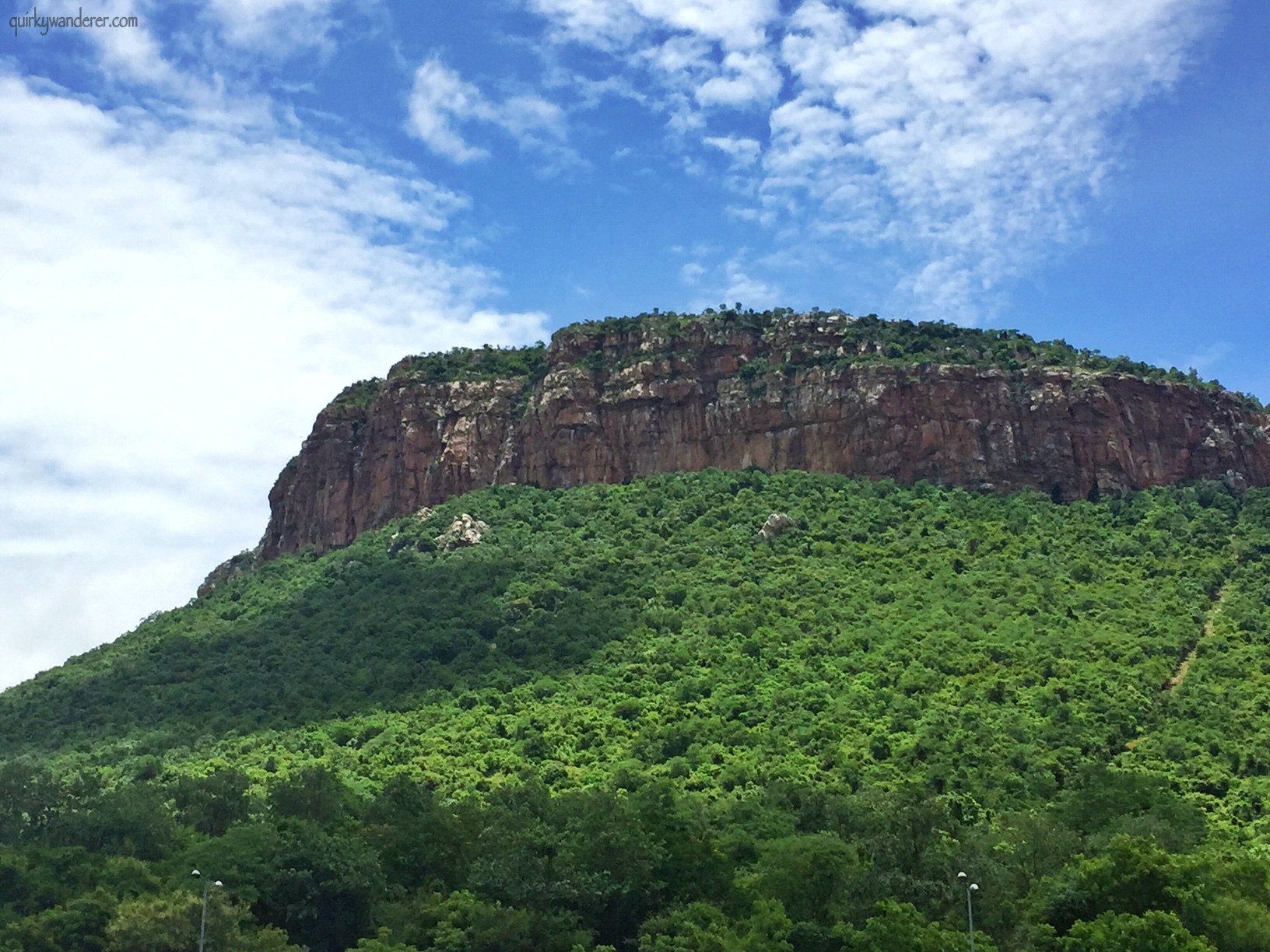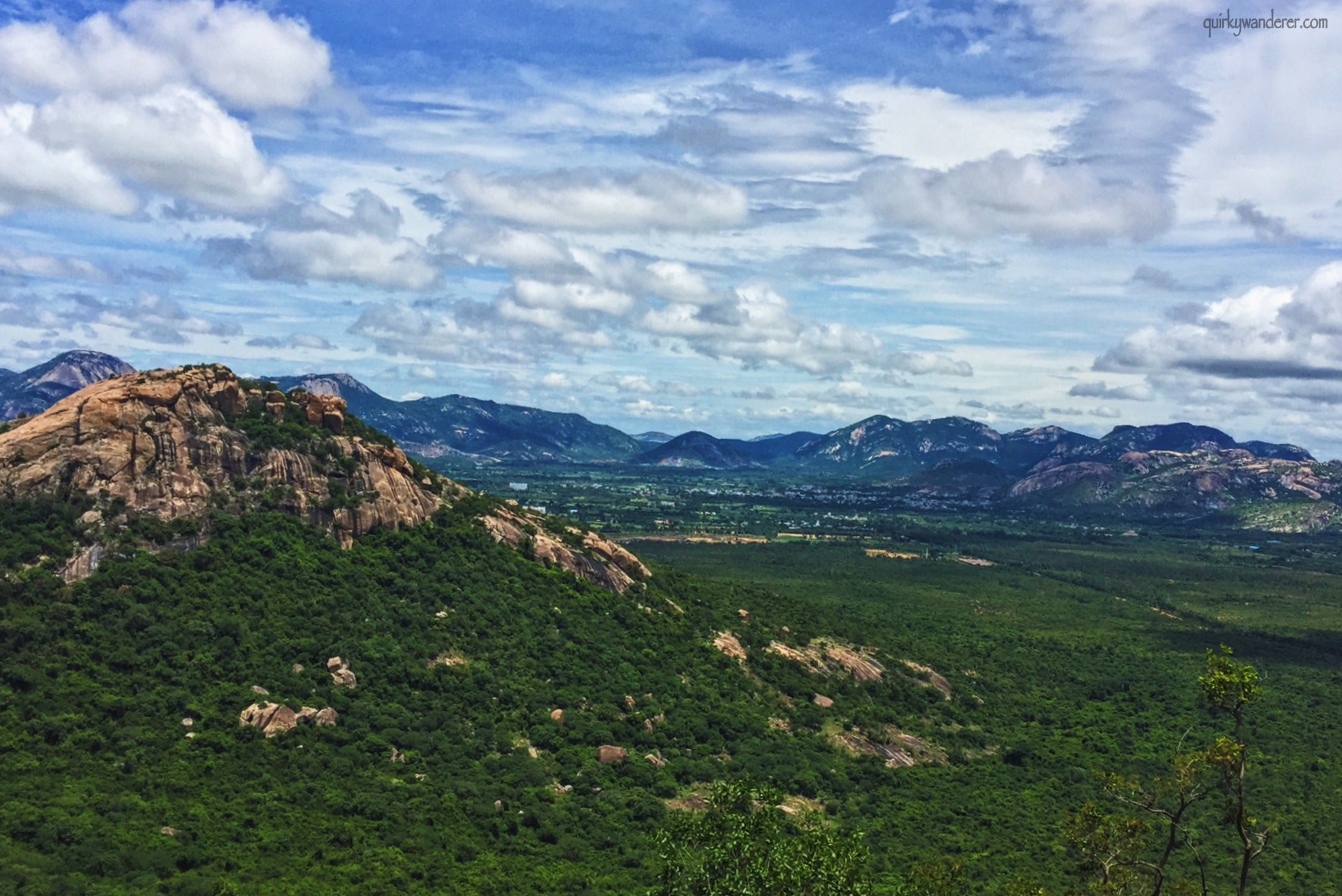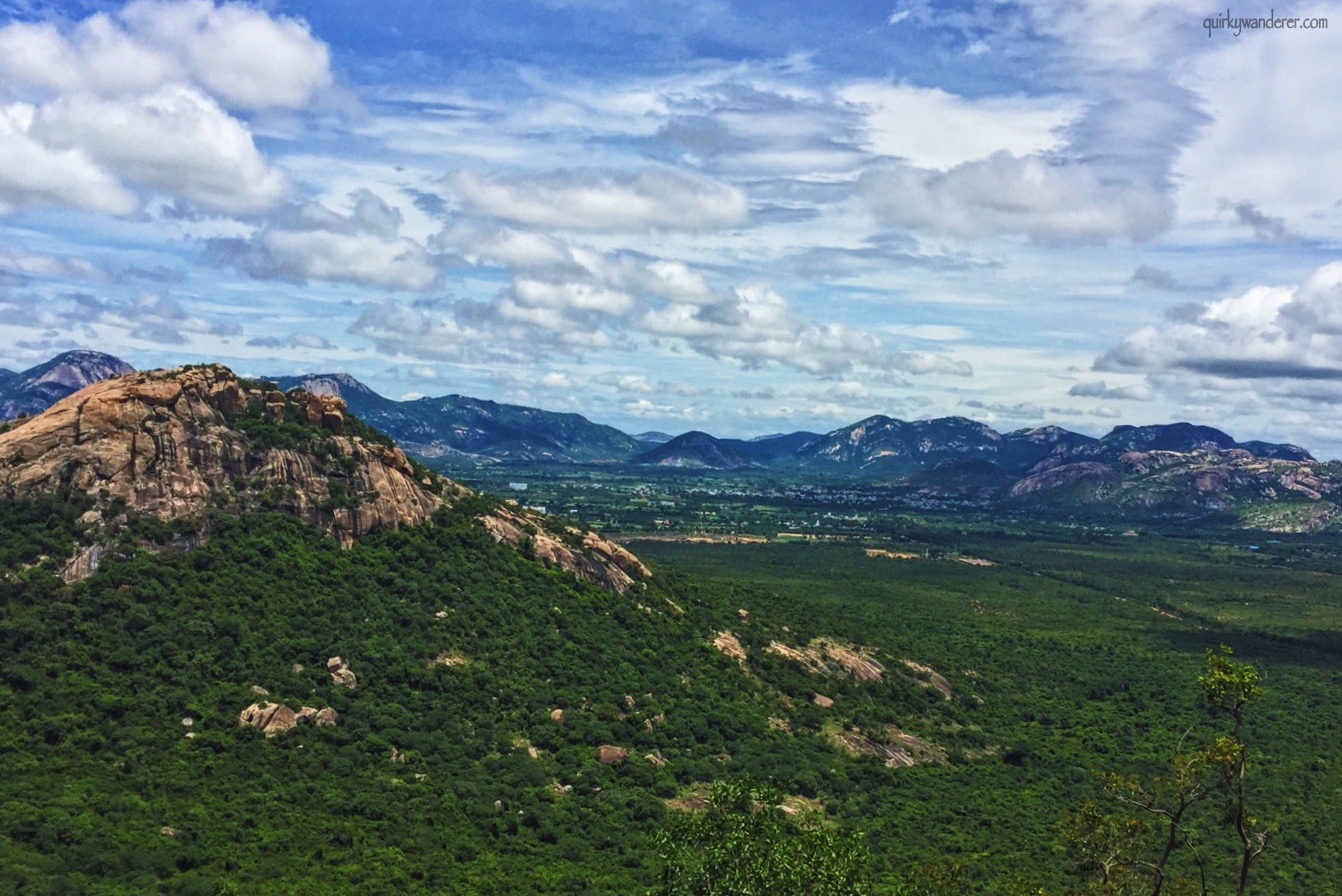 The views get better as you reach the top and then suddenly you are ushered in a concrete mesh.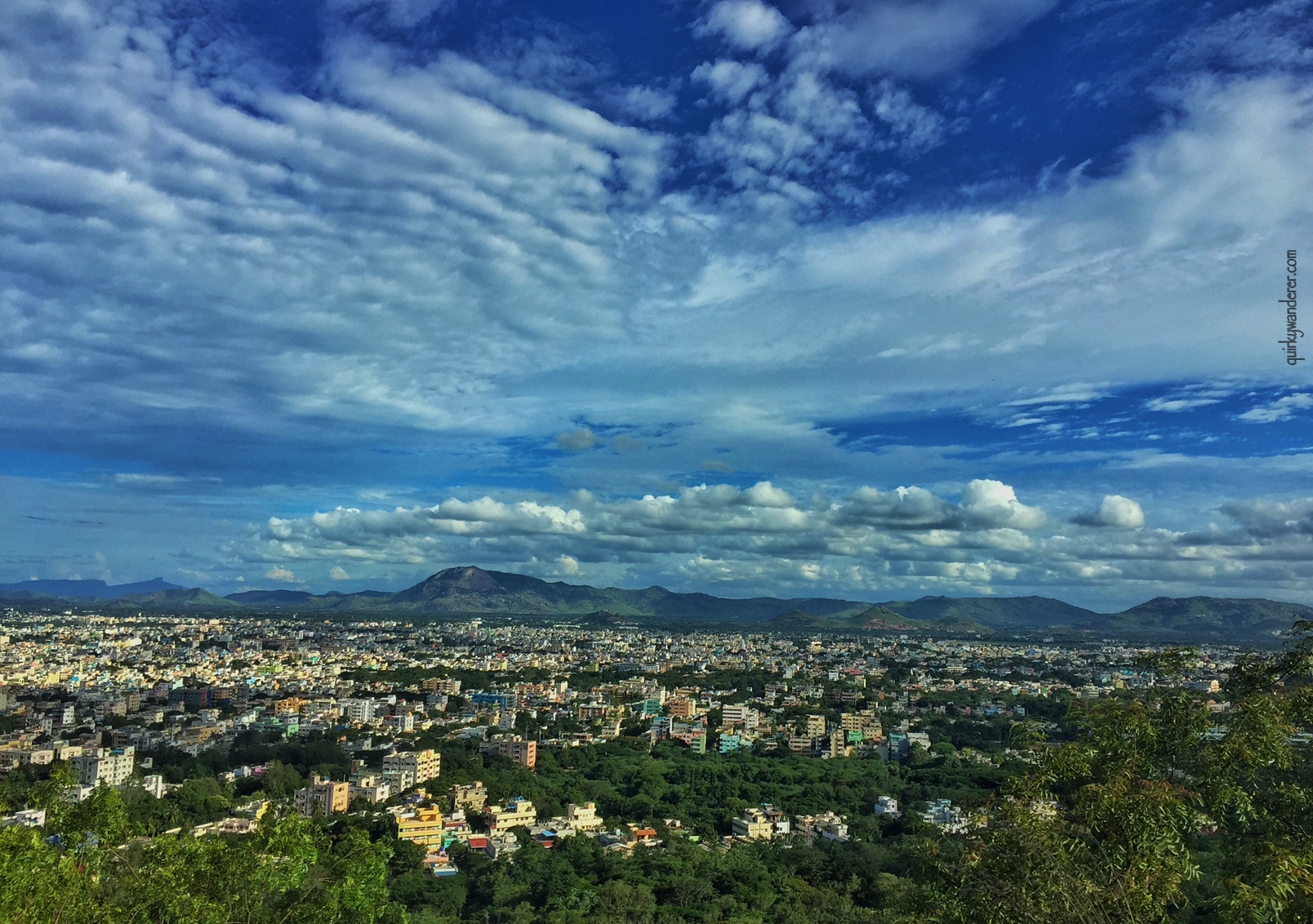 The experience is extremely spiritual. Something I'd trade the chaotic experience in the temple for, any day. For me, during the entire drive uphill and downhill, the connect with the Almighty was the strongest. It is all his artwork, after all.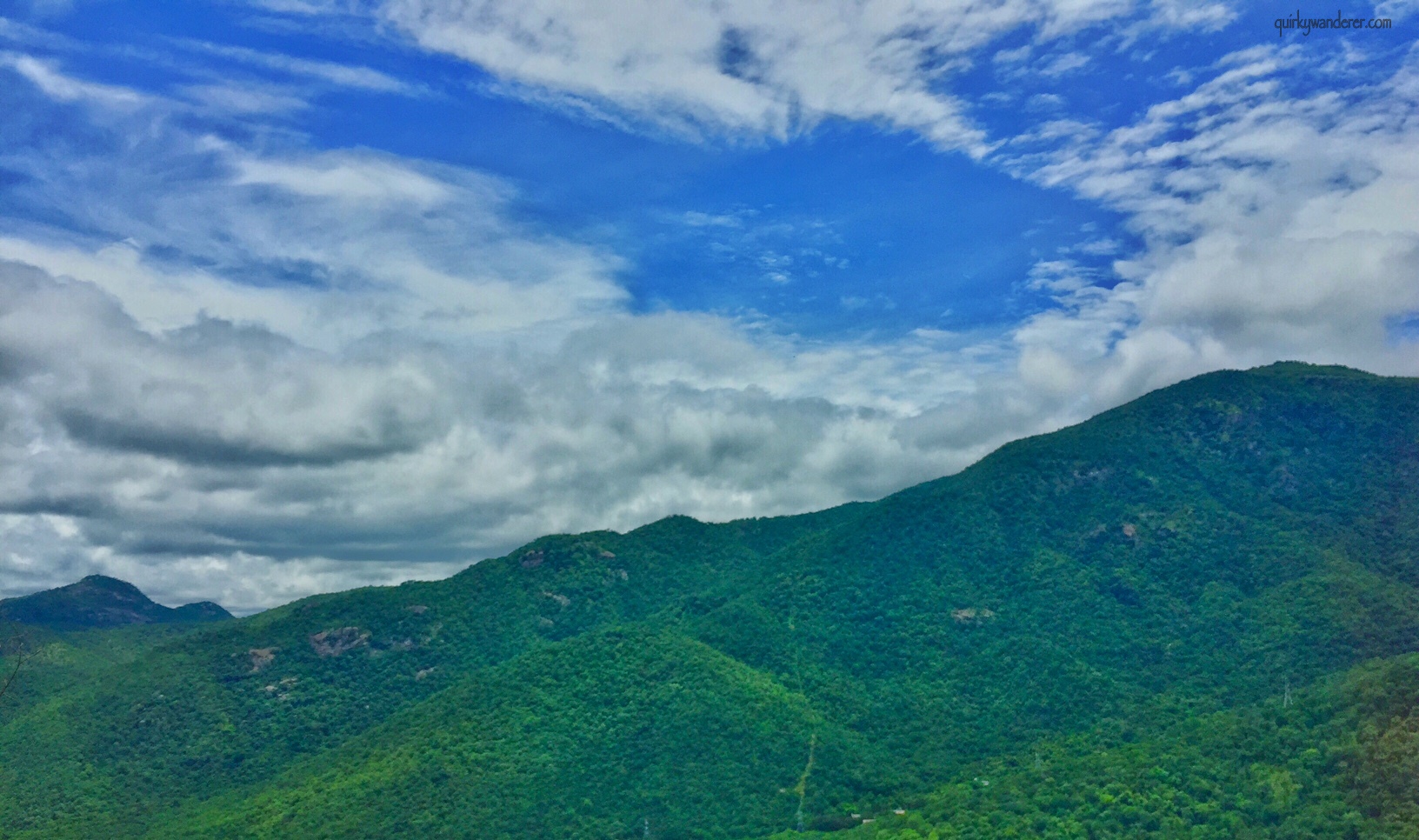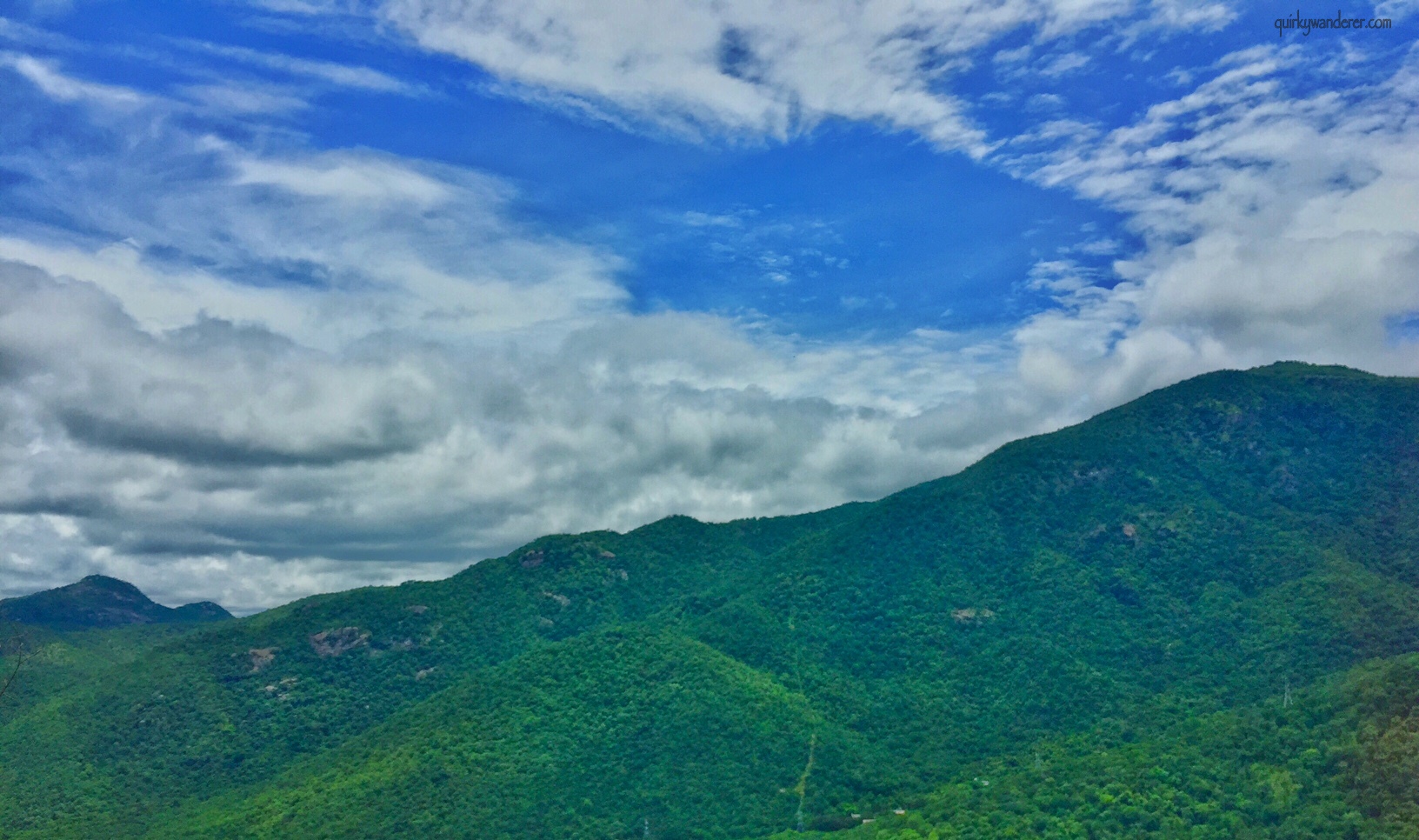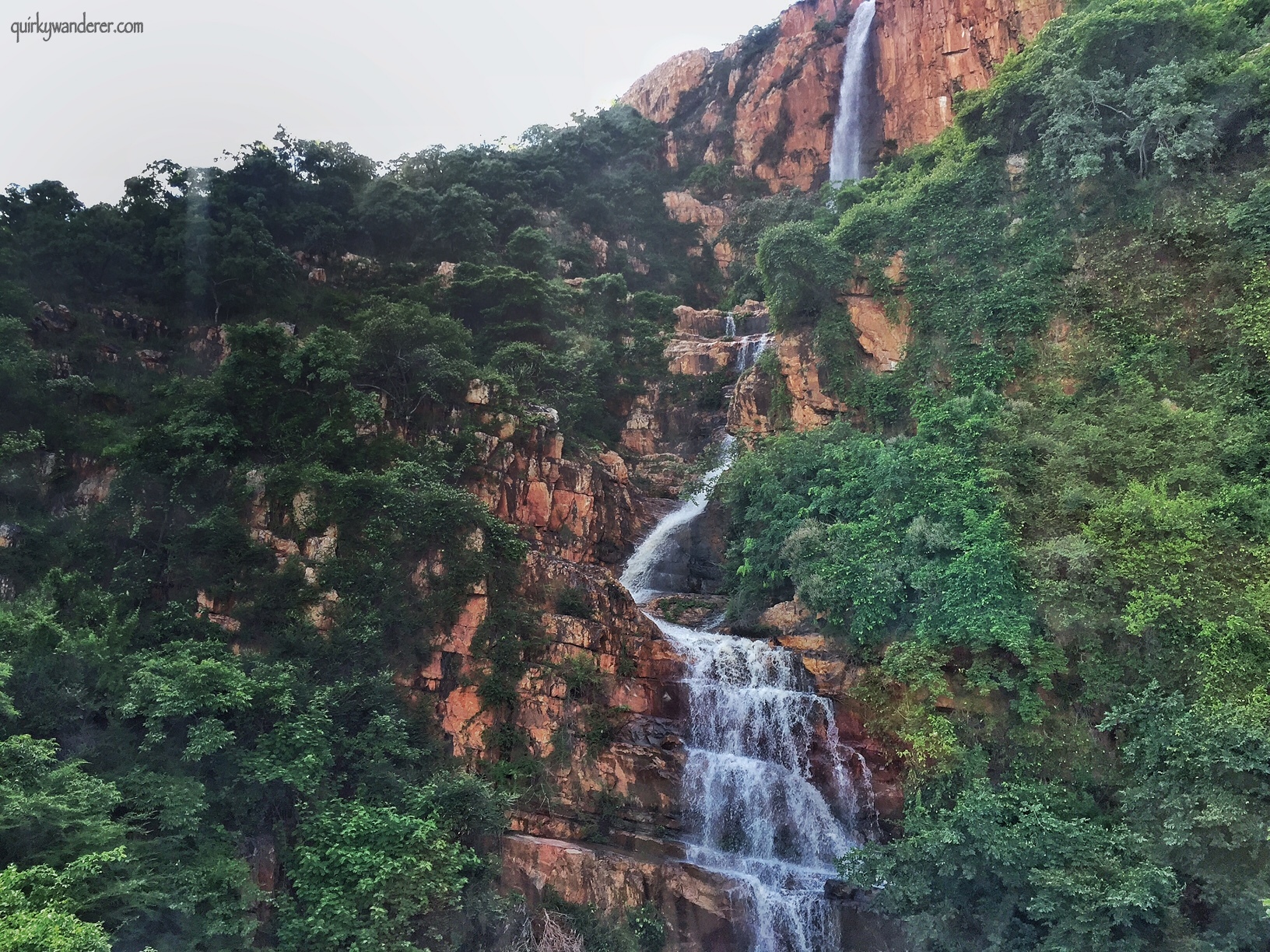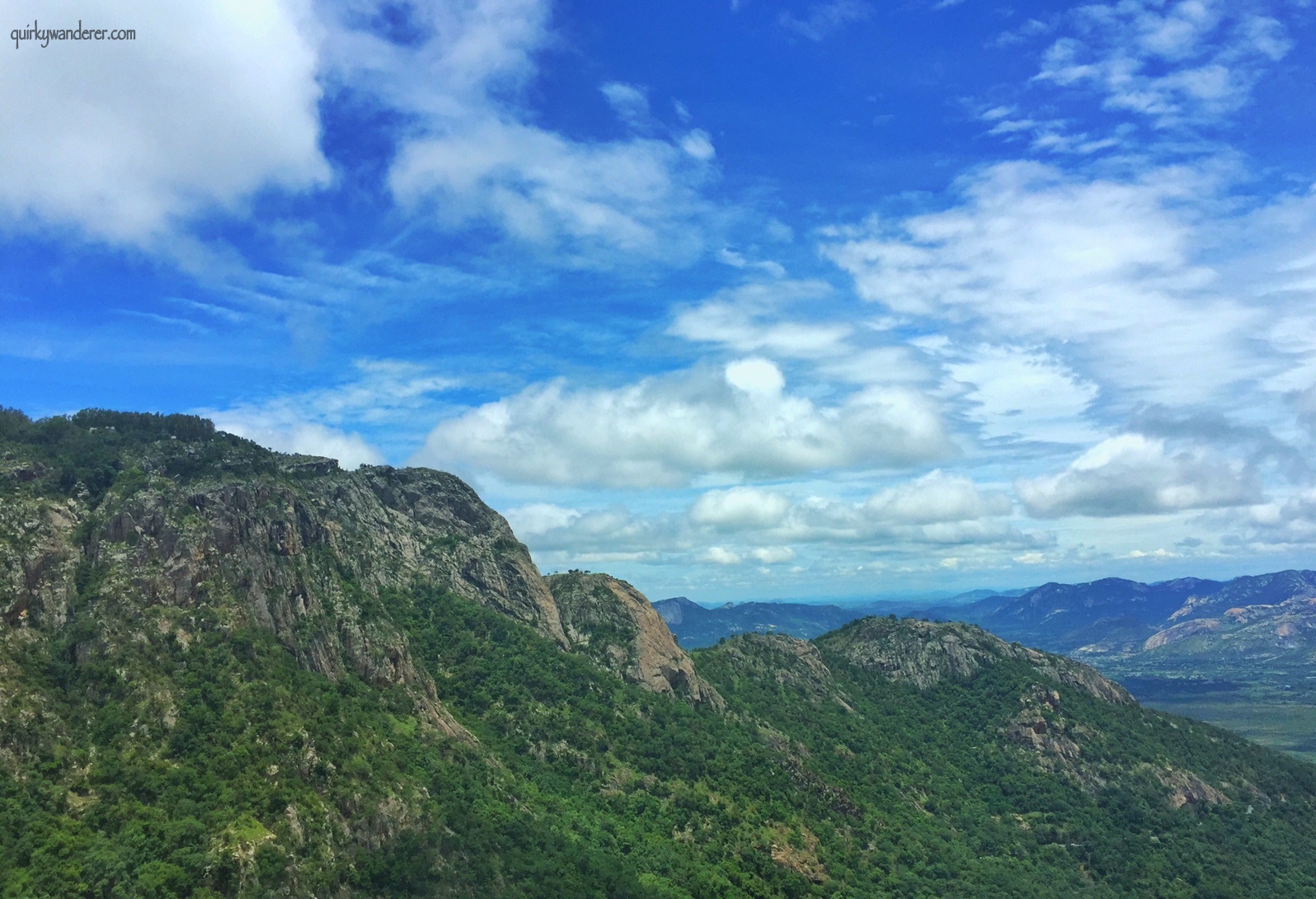 This post is part of the Southern Road trip series I am documenting. Stay tuned for further posts in this series.