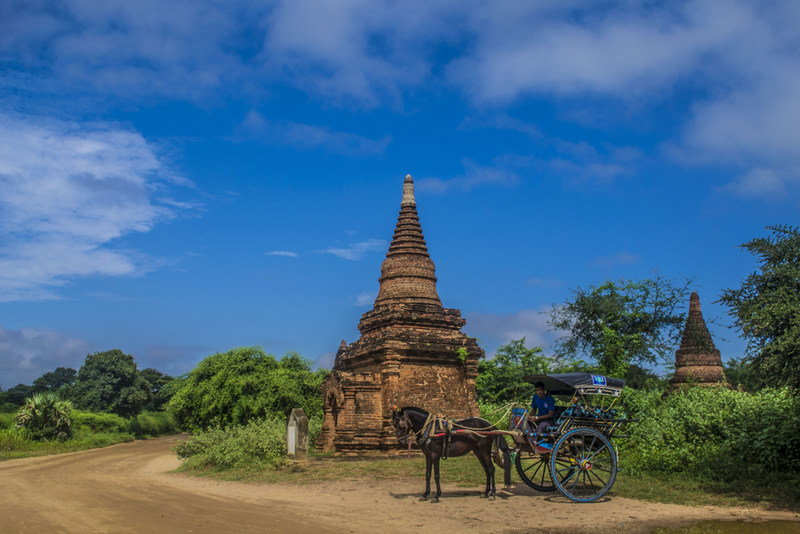 The clouds cleared as I peered outside the plane window, revealing patches of green. Golden stupas stand tall, scattered intermittently in the green mesh. I have travelled to Myanmar in a lush green morning of the year 1104.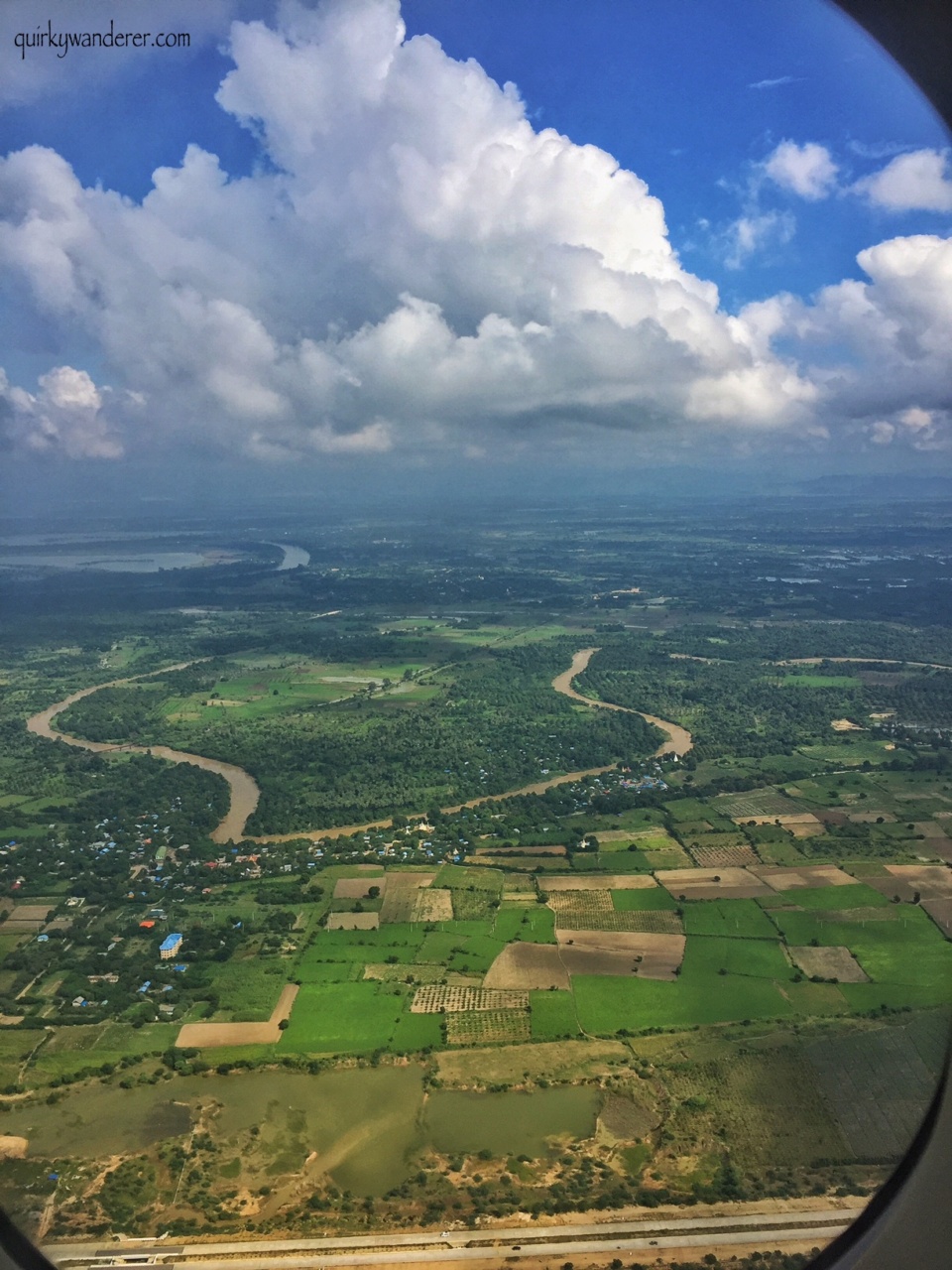 "Welcome to the land of Golden pagoda",  the foreigner beside me whispers.
She is visibly excited. So am I.
I am flying over a country I never thought I would visit.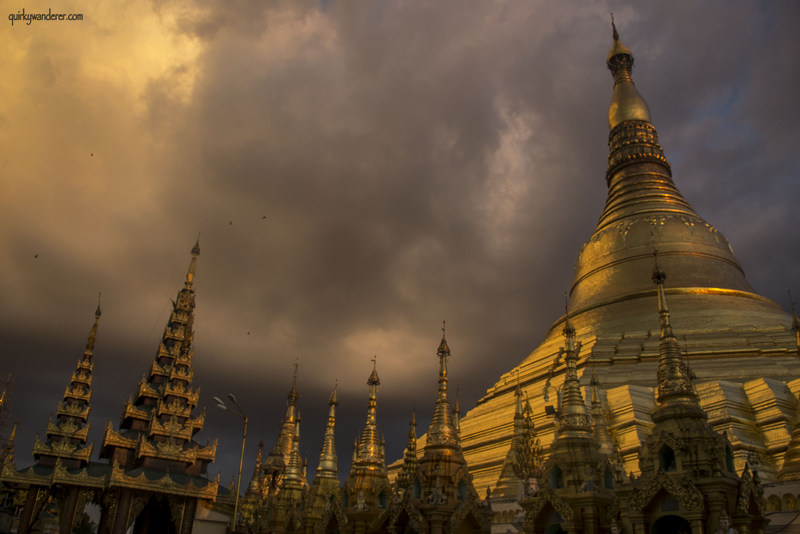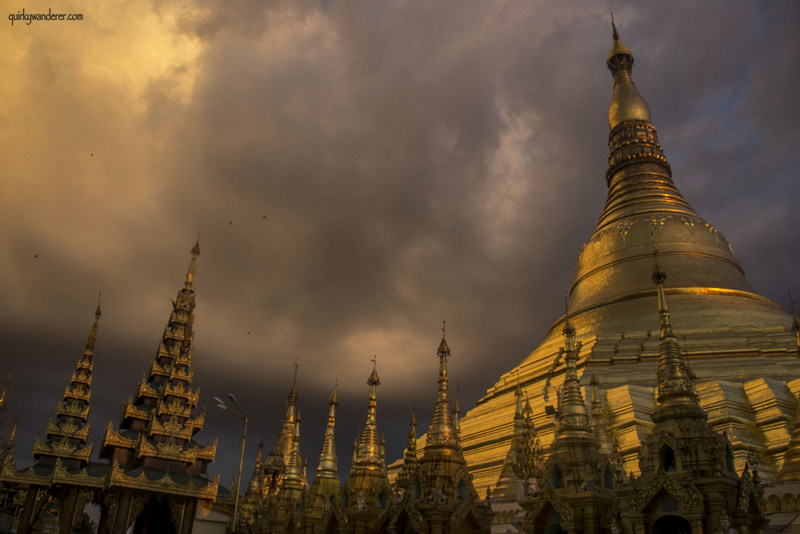 A country I knew very little about and a country that isn't on many bucket lists.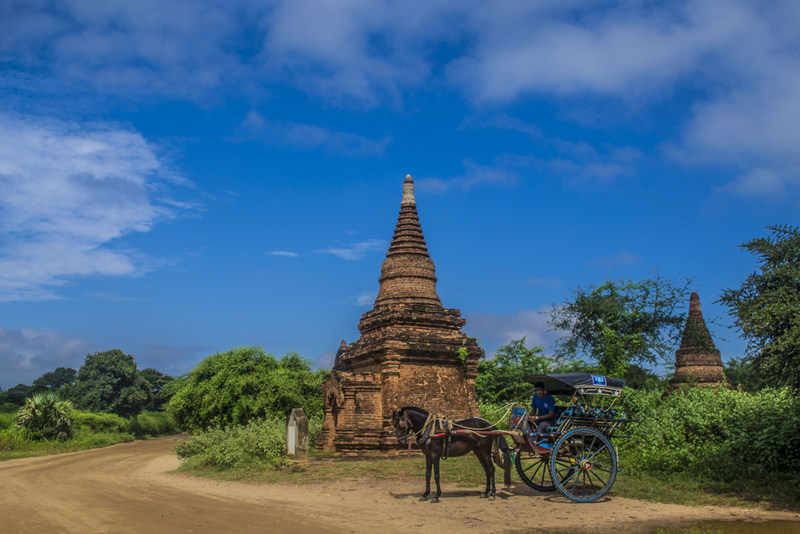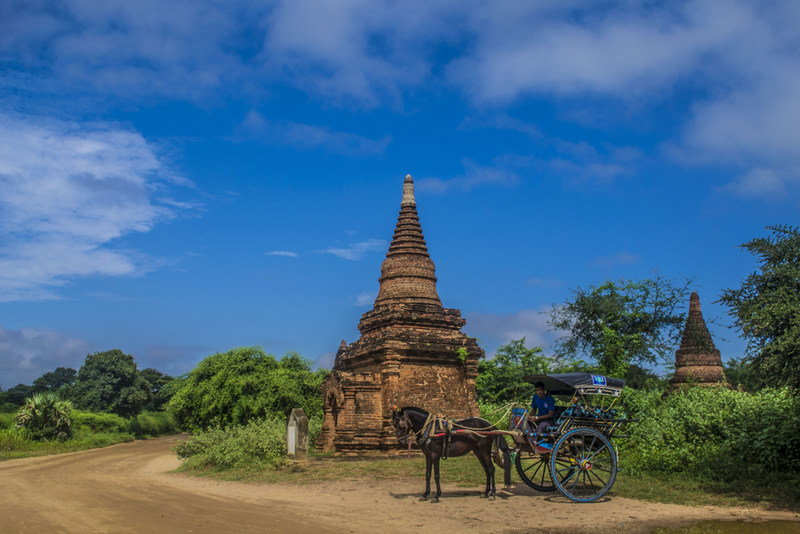 The air hostess winks as she bids good bye.
Mingalaba Myanmar. ( Hello Myanmar!)
Intense reading about the country tells me that messy, crumpled US dollars are worthless in the country and smiles are priceless.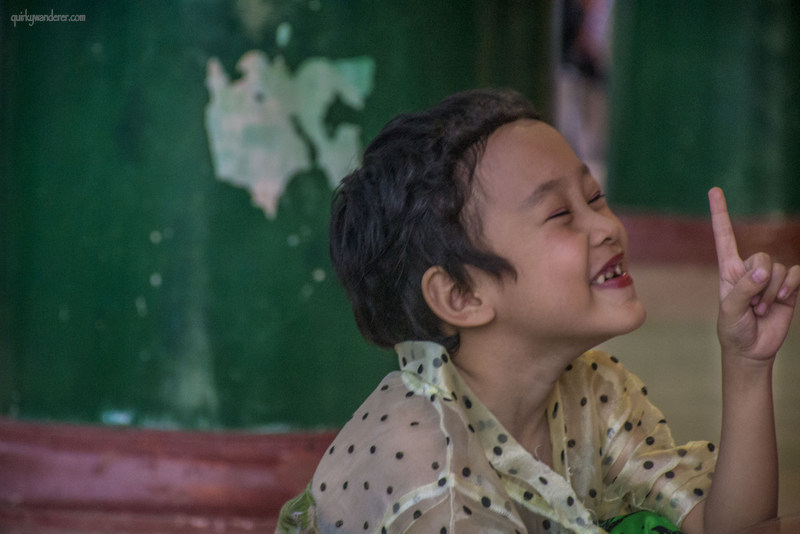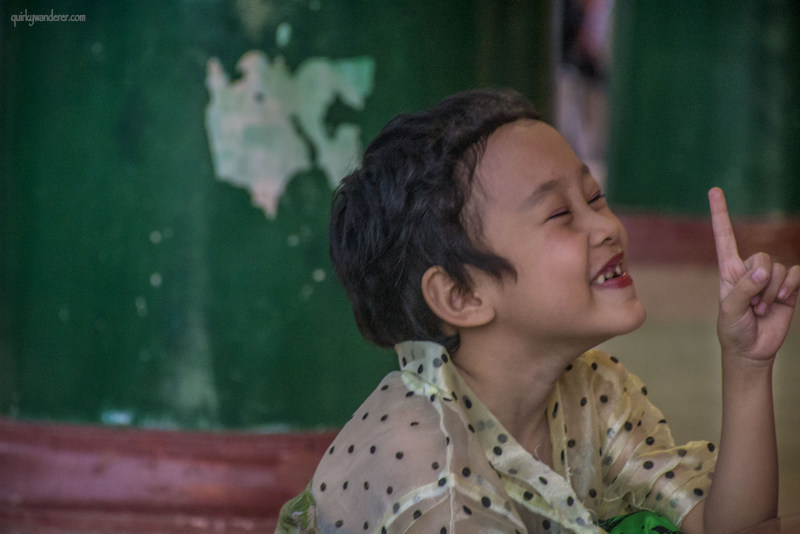 And as I fervently try to exchange a folded note at the exchange counter and when I meet Mr. Minn, our guide at Mandalay, and see his tiny eyes disappearing in a wide toothed grin, I know exactly why it was said so.
Myanmar grows onto you. It doesn't wow you or spellbind you at the first instant, but weaves its magic slowly but surely.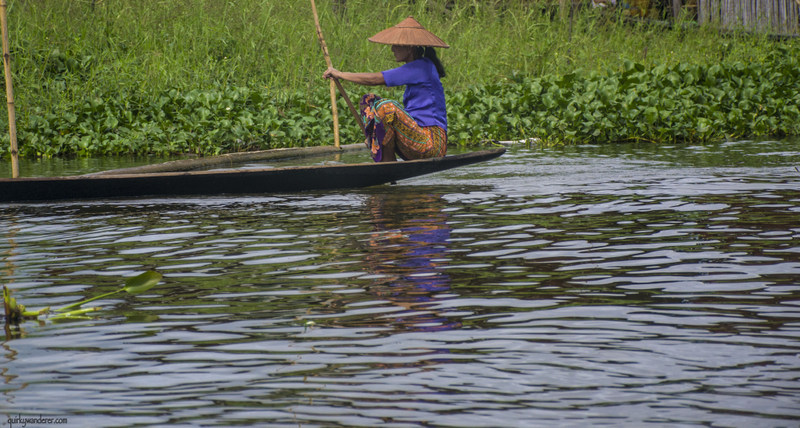 Here's how: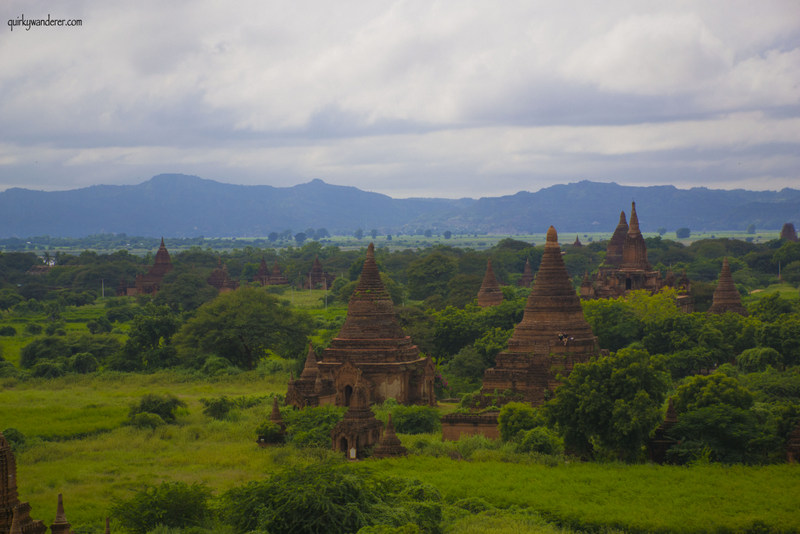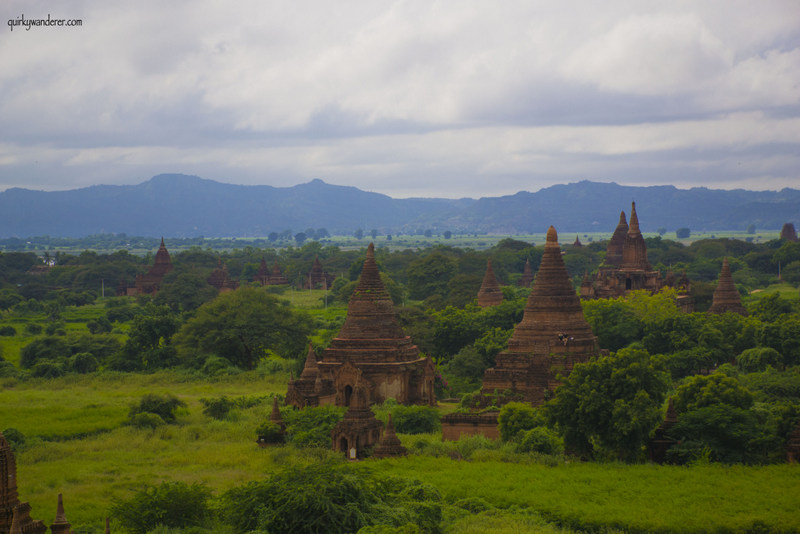 "Throw a stone and find a pagoda" I thought it was a hyperbole by Mr.Minn till I actually lost count of the pagodas that whizzed by as we drove past them.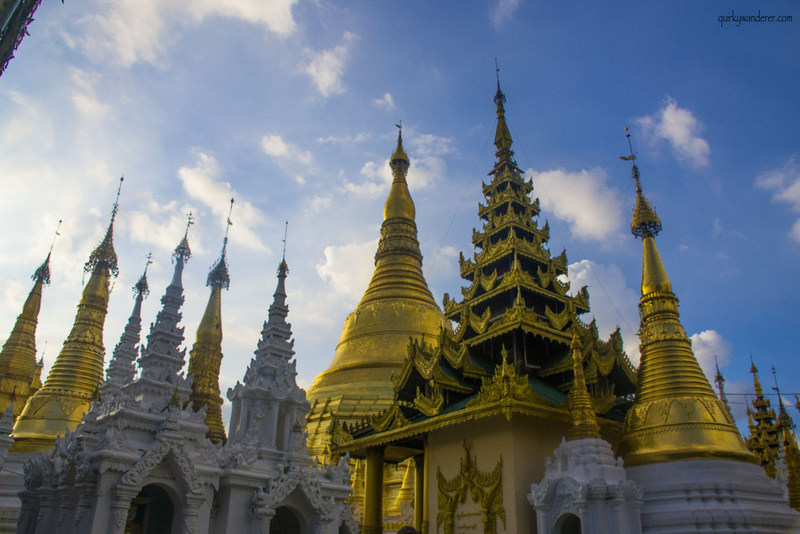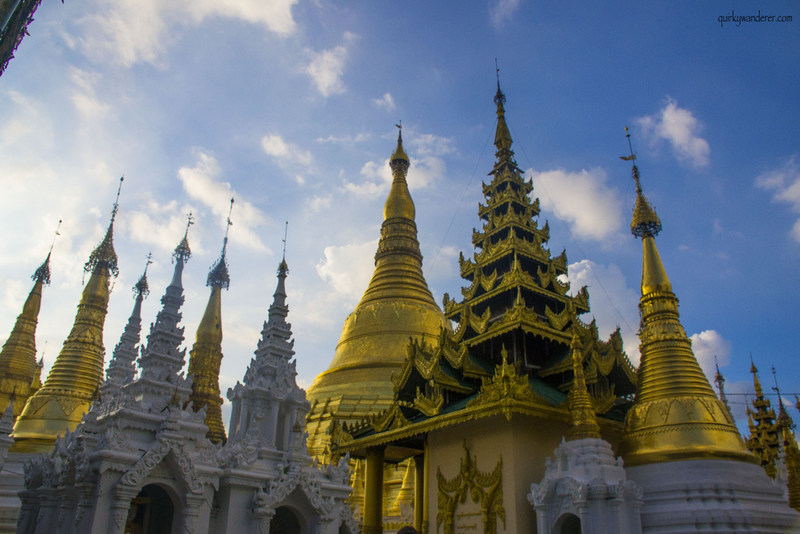 From glistening golden to earthy brown to withered white, the pagodas came in all sizes. When you actually give up counting, you will start noticing the architectural brilliance of these structures, built meticulously with faith and more.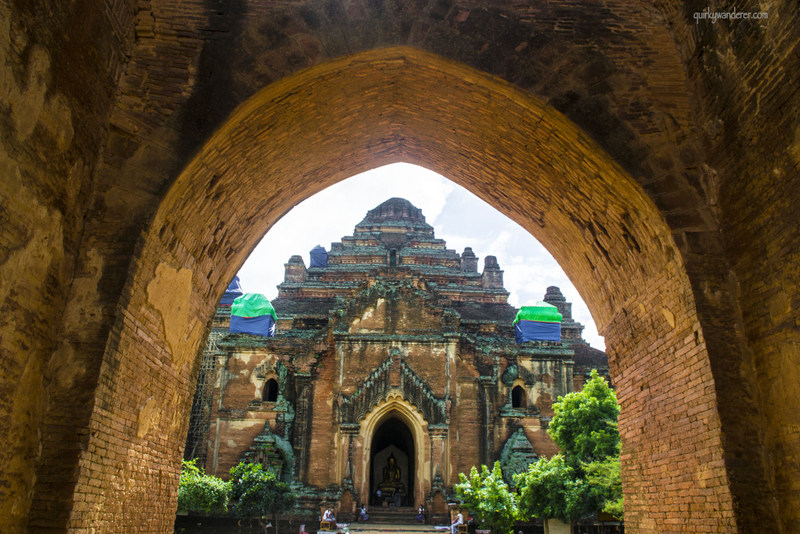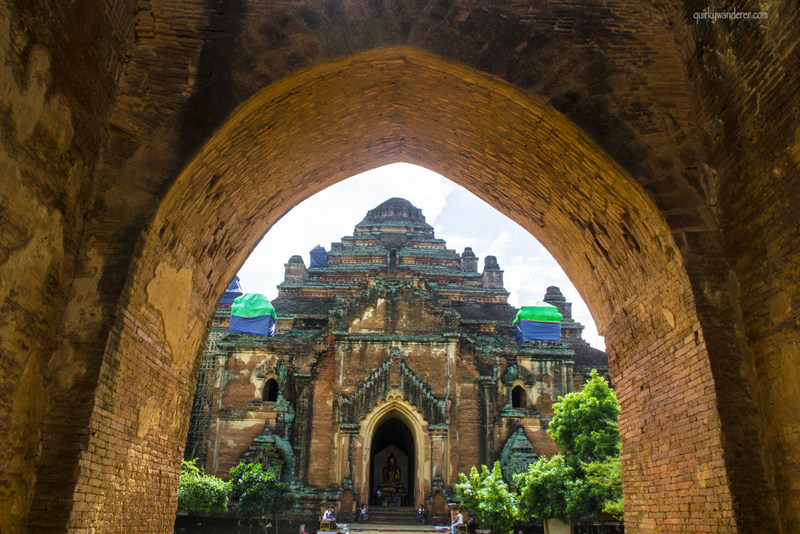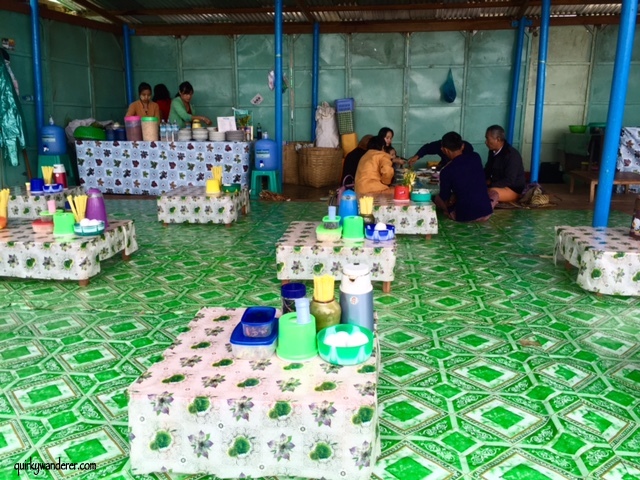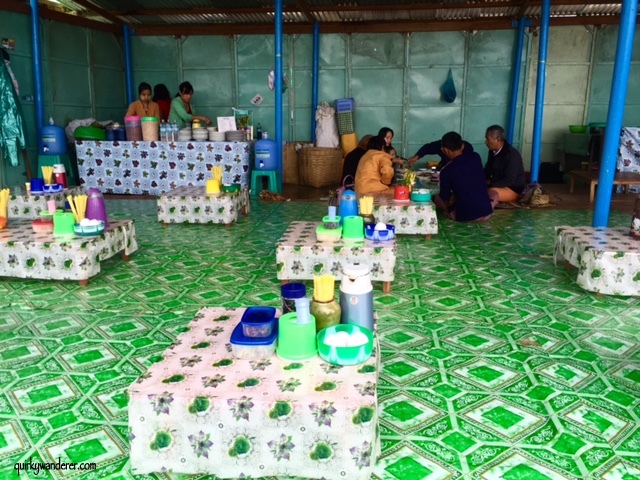 Small, cozy tea houses and locals huddled together over cups of piping hot Laiphet yeh ( black tea with condensed milk) is a common sight in Myanmar.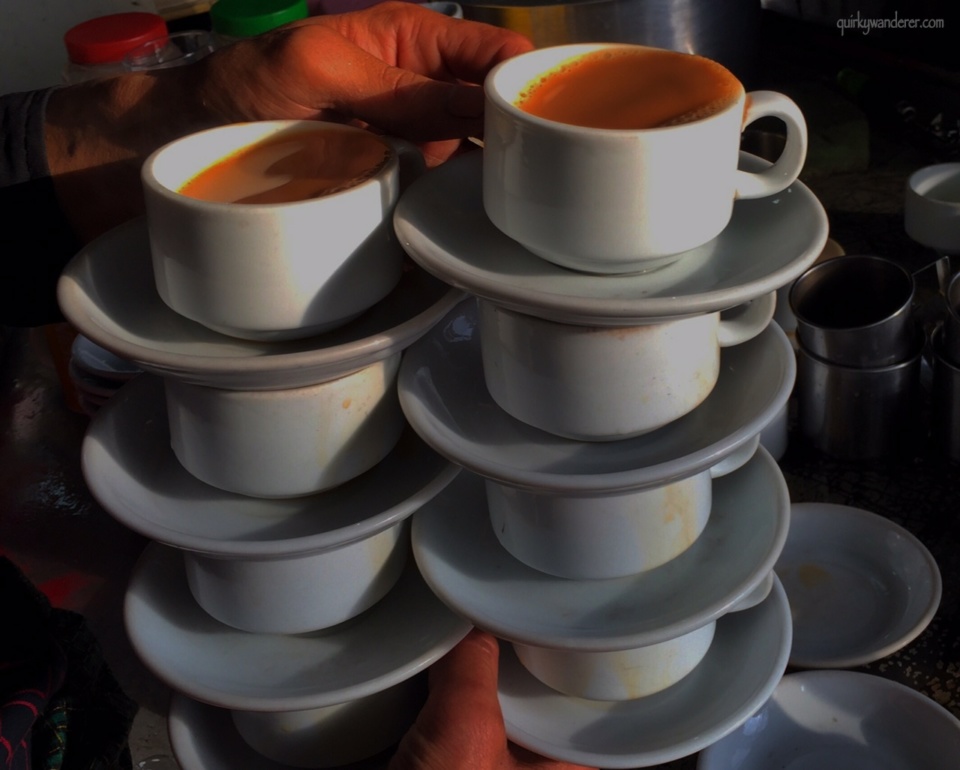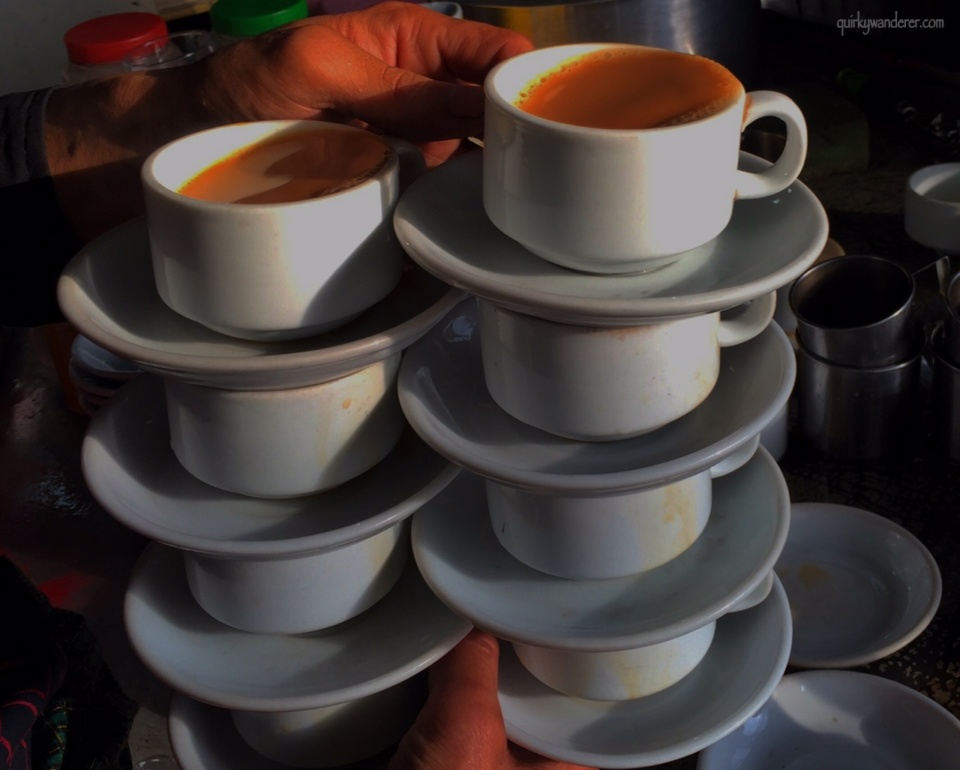 Walk through the by lanes of a Burmese suburb and find yourself amidst a bustling tea- house. Marvel at the swiftness of the lady making tea in tiny cups with condensed milk, dishing out cup after cup.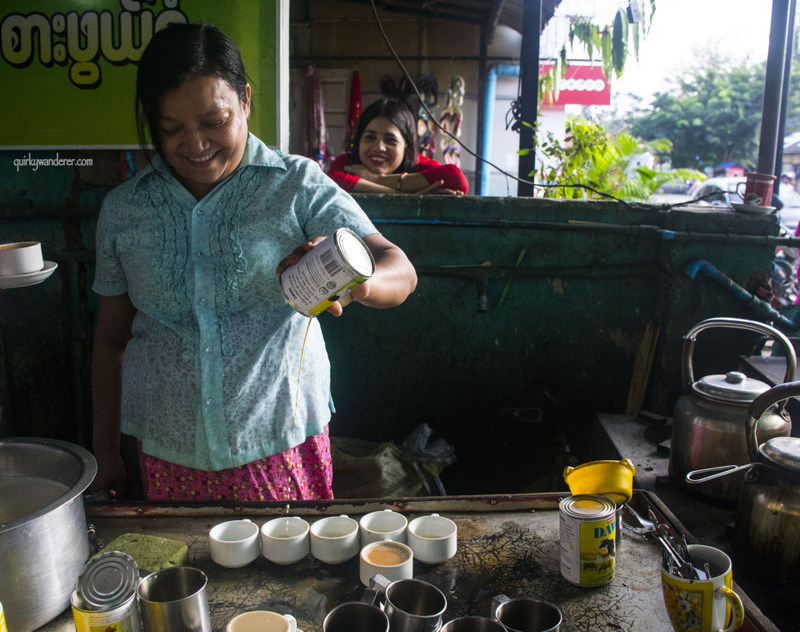 Tea houses are where conversations are struck, politics is discussed and hours are spent mulling over little somethings with endless cups of Burmese tea.
Hop in for a conversation, a tiny white cup filled till the brim , served with pancakes and love of course.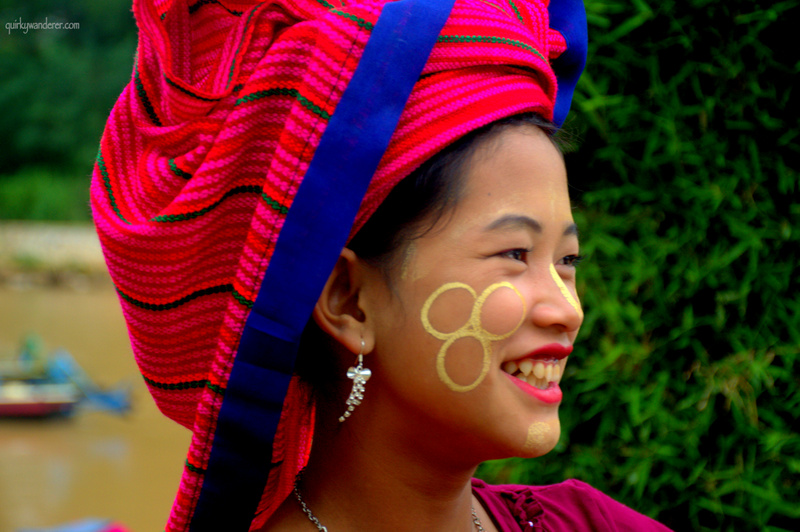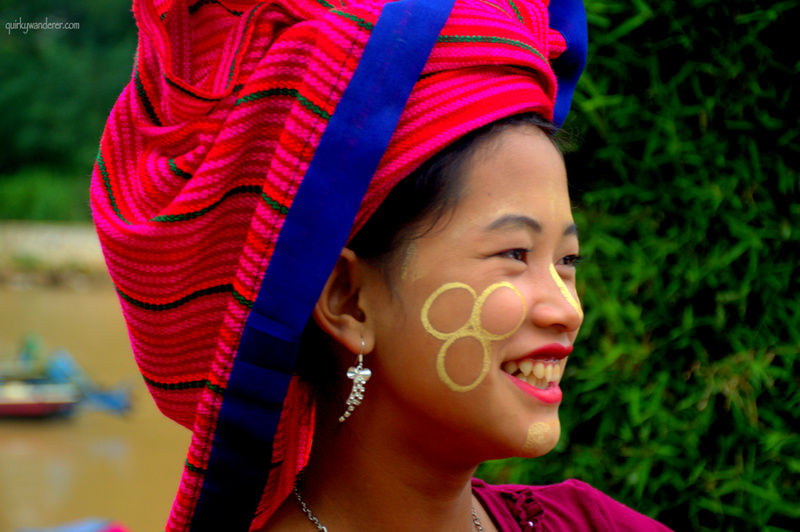 I stand at the jetty at Inle lake, unaware of a mosquito that is happily chewing my leg. A local Shan woman, slaps my leg and as I jump in shock, she signals it's all okay and washes my leg with the lake water, as I shake my head saying "No!"
Complete strangers will get out of their way and help you.
Local ladies at Bagan insisted they deck me up in their local attire ( lyongyi). Their excitement in dolling me up was infectious!
Mingalaba and a smile is all it takes to instantly make a Burmese smile.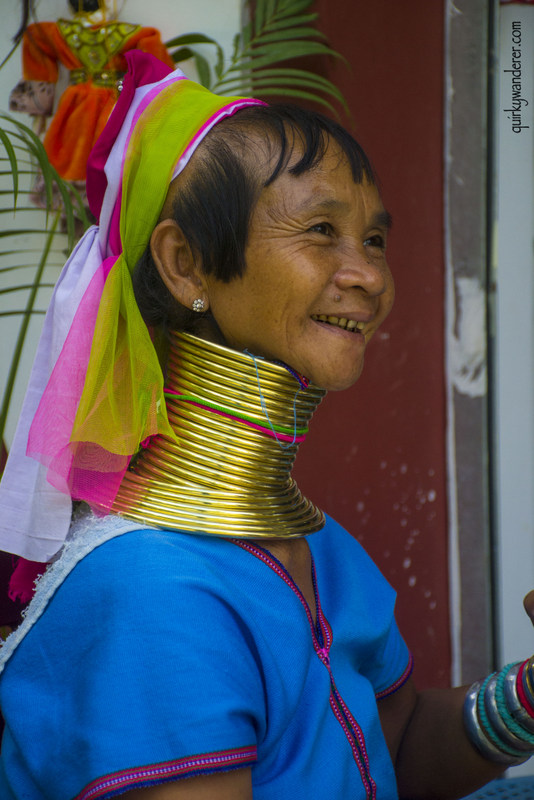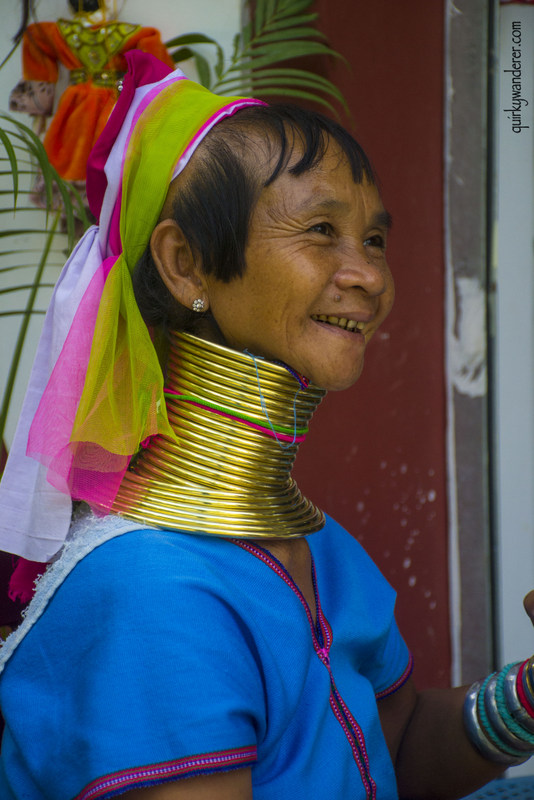 The kids love to be photographed. Point a camera and they will startle you with their poses and poise.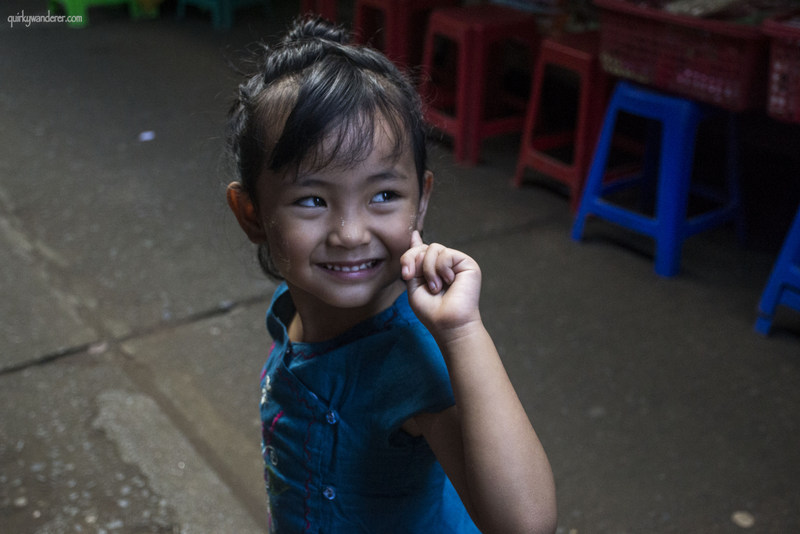 Retire to your hotel room after a long day and find cute messages and bunches of flowers left behind by the local staff.
The people of Myanmar will melt your hearts with their simplicity and hospitality.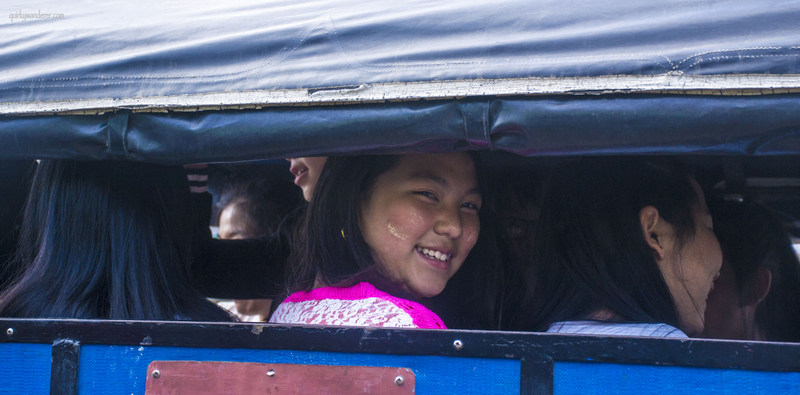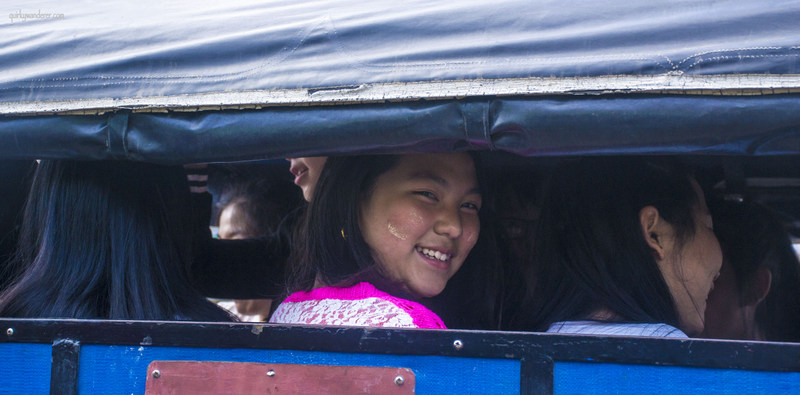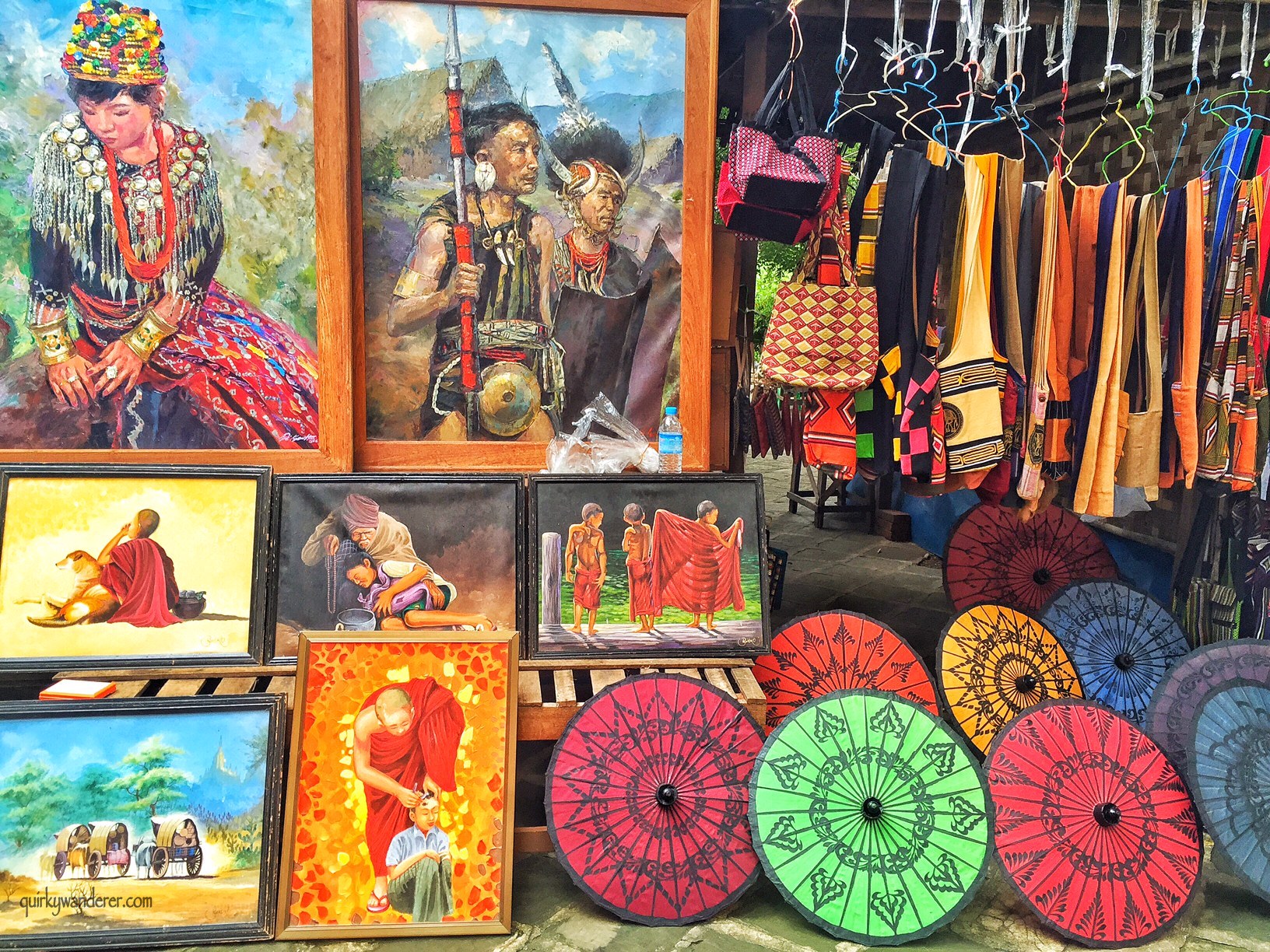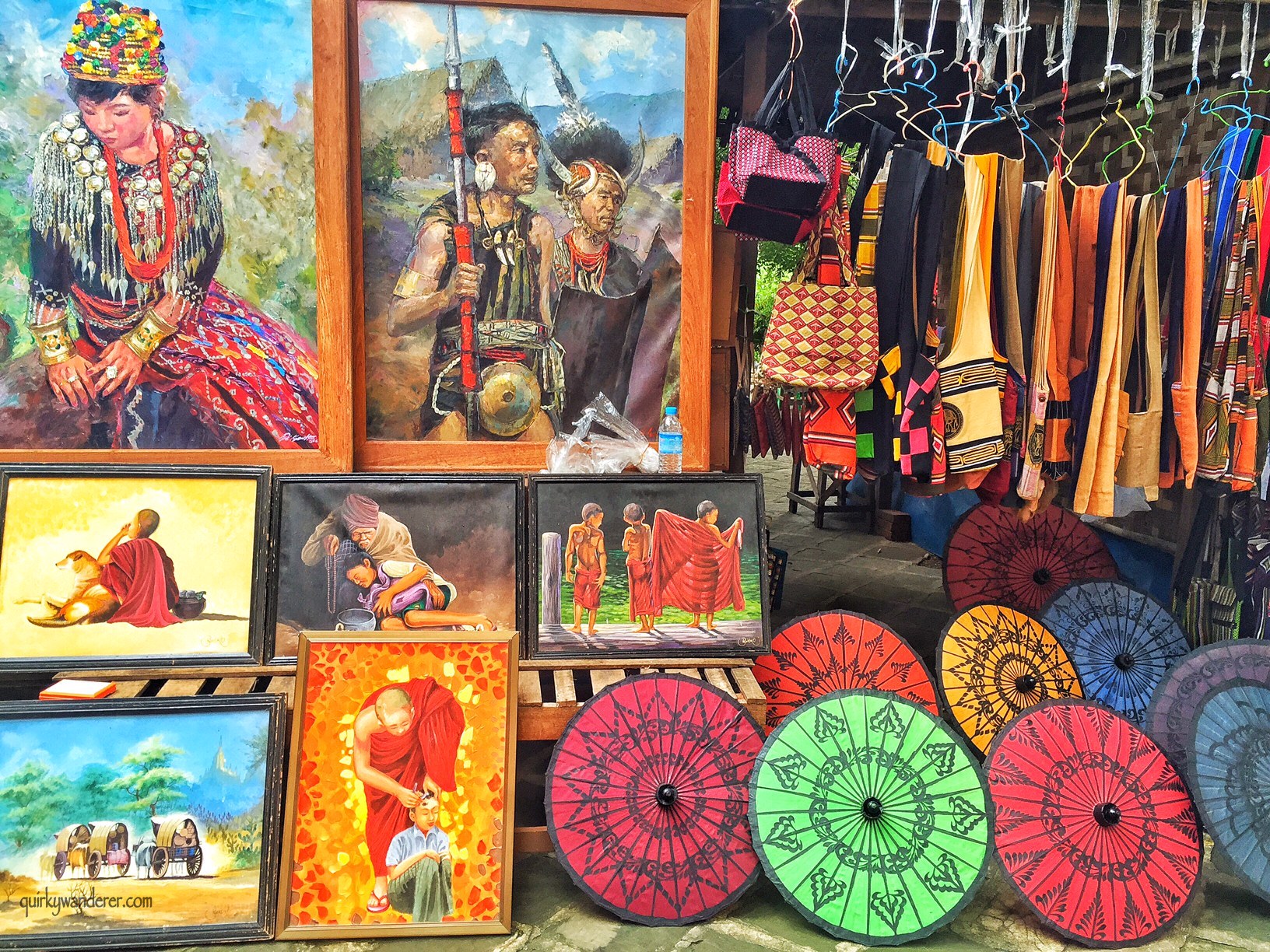 From local markets outside pagodas or the maze called Scott's in Yangon, the markets in Myanmar are a shopper's delight.
The Burmese arts and crafts are authentic and truly innovative.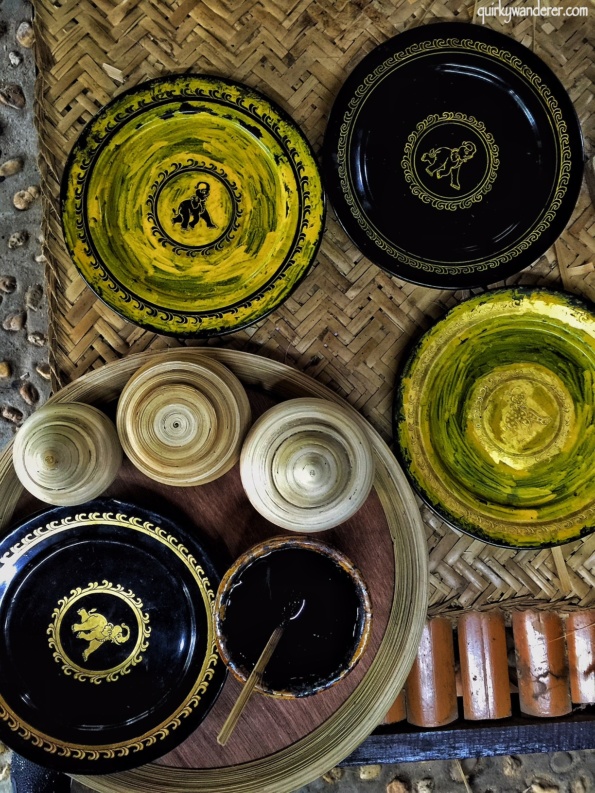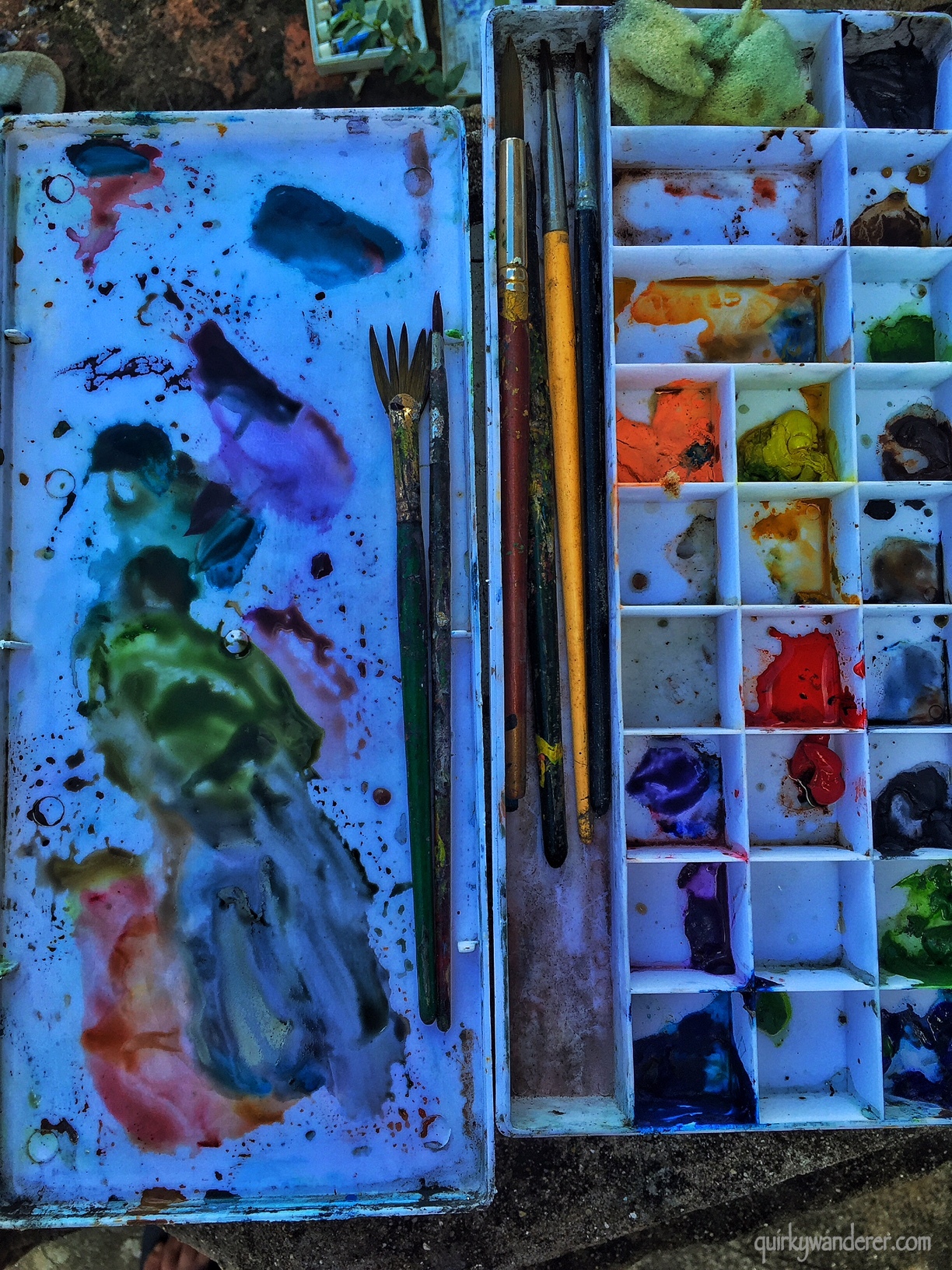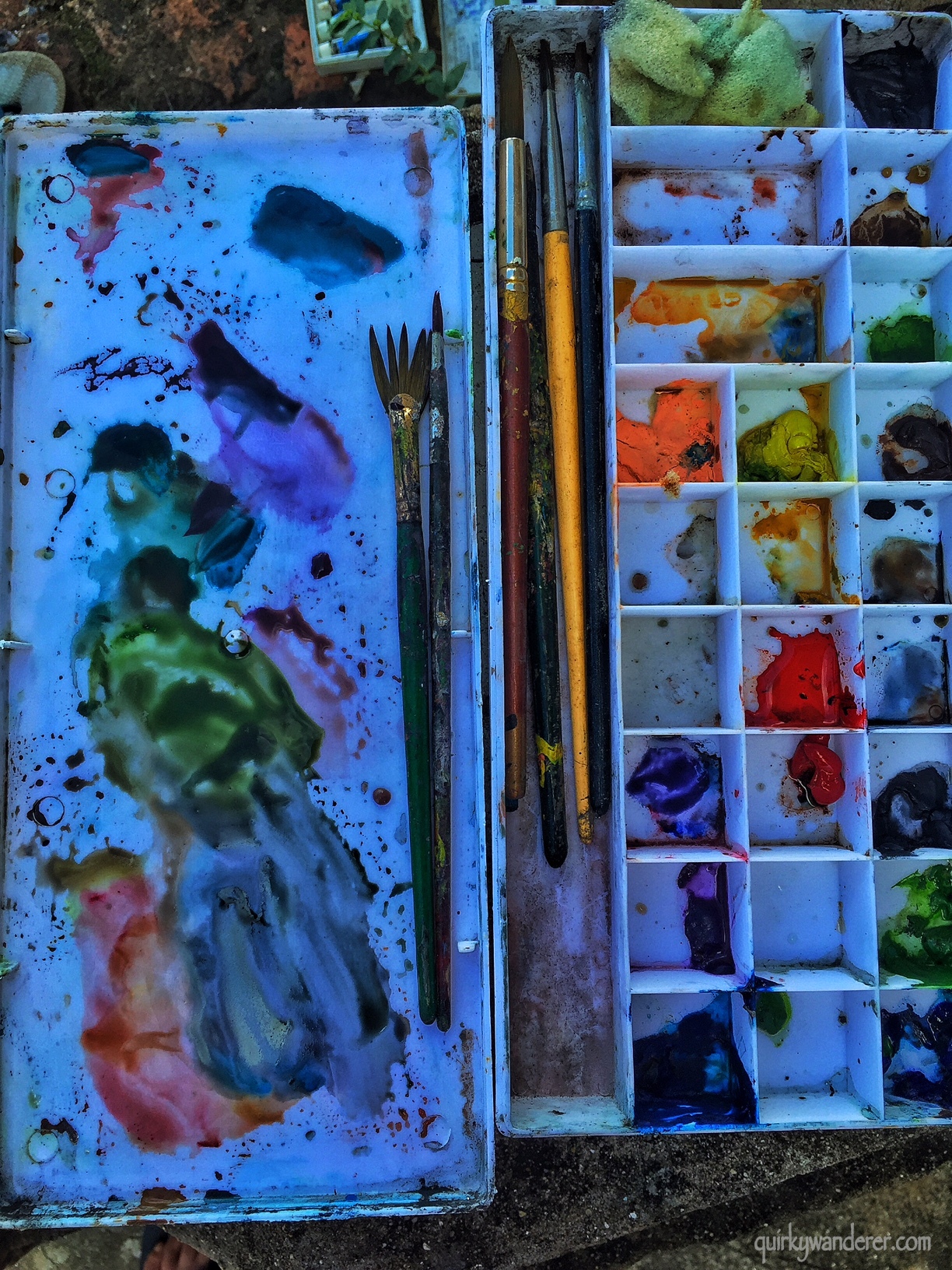 A girl selling jade at Amarapura
Colourful Burmese umbrellas, hand woven shawls, vibrant puppets and dolls, intricate lacquerware, precious and semi precious jewellery, souvenirs, lyongyis :the list is endless.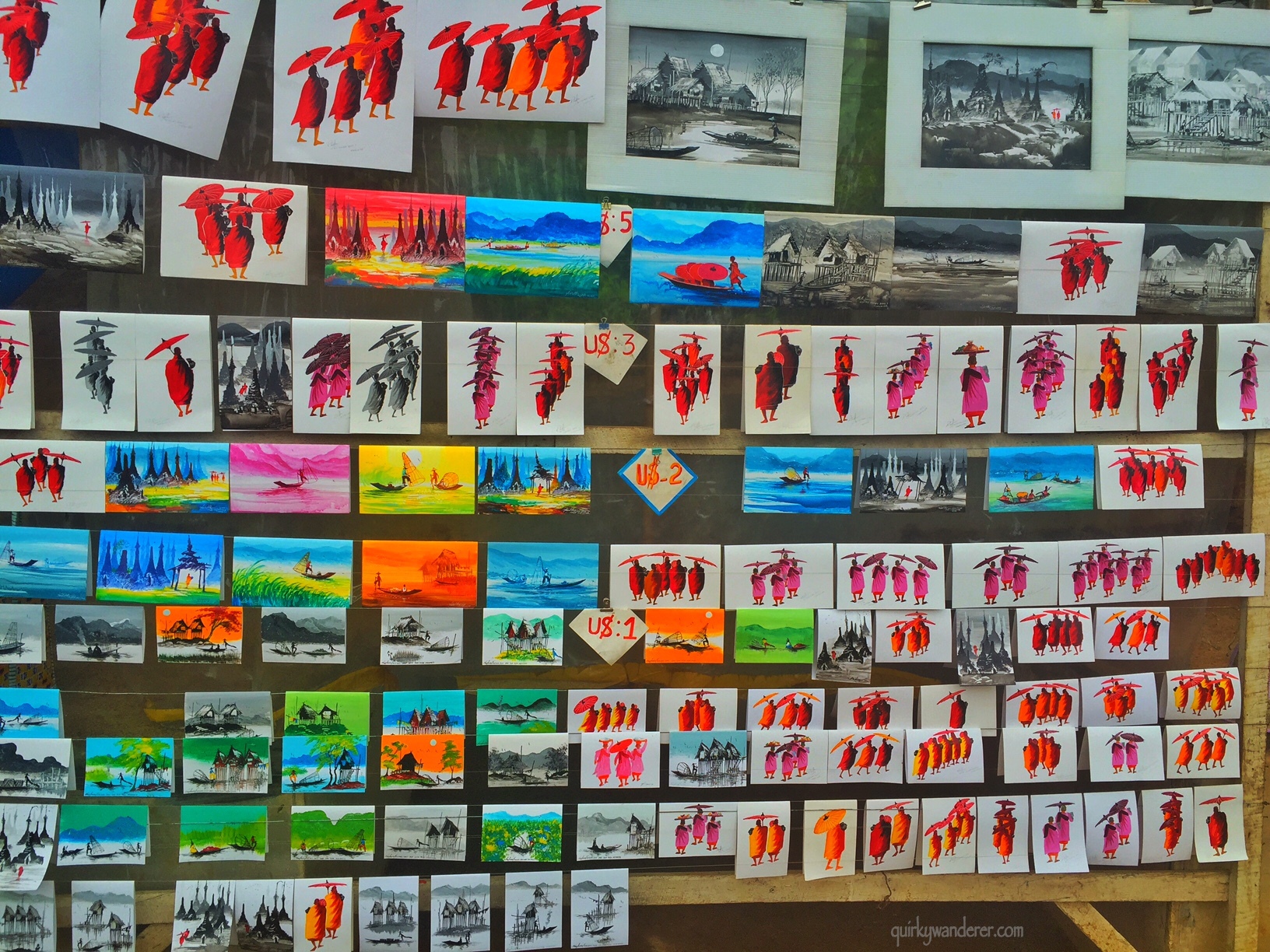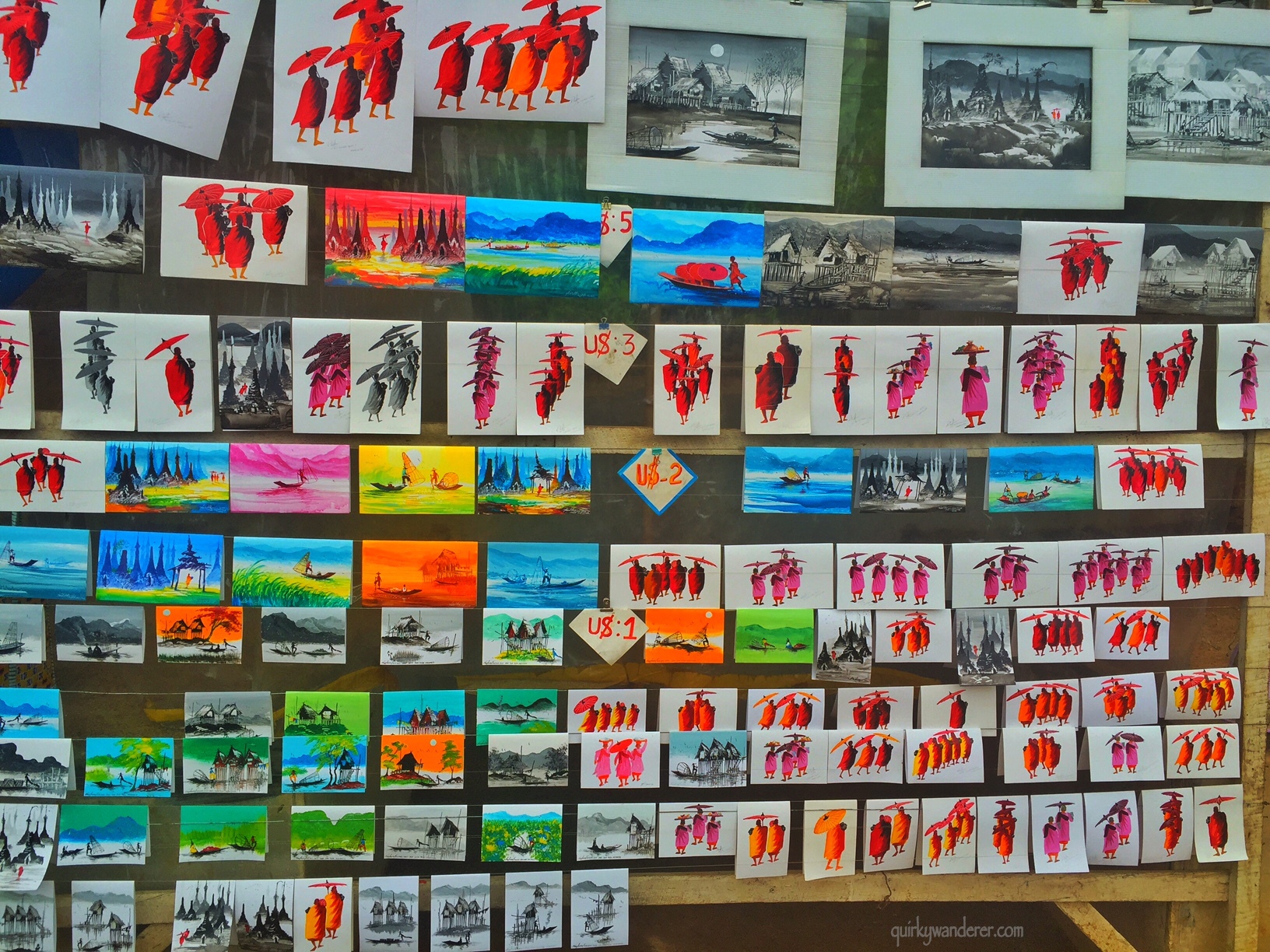 While I flunked the bargaining tests big time, I don't regret any shopping experience of Myanmar. Small factories and workshops nestled on water in Inle Lake have their own quintessential old world charm.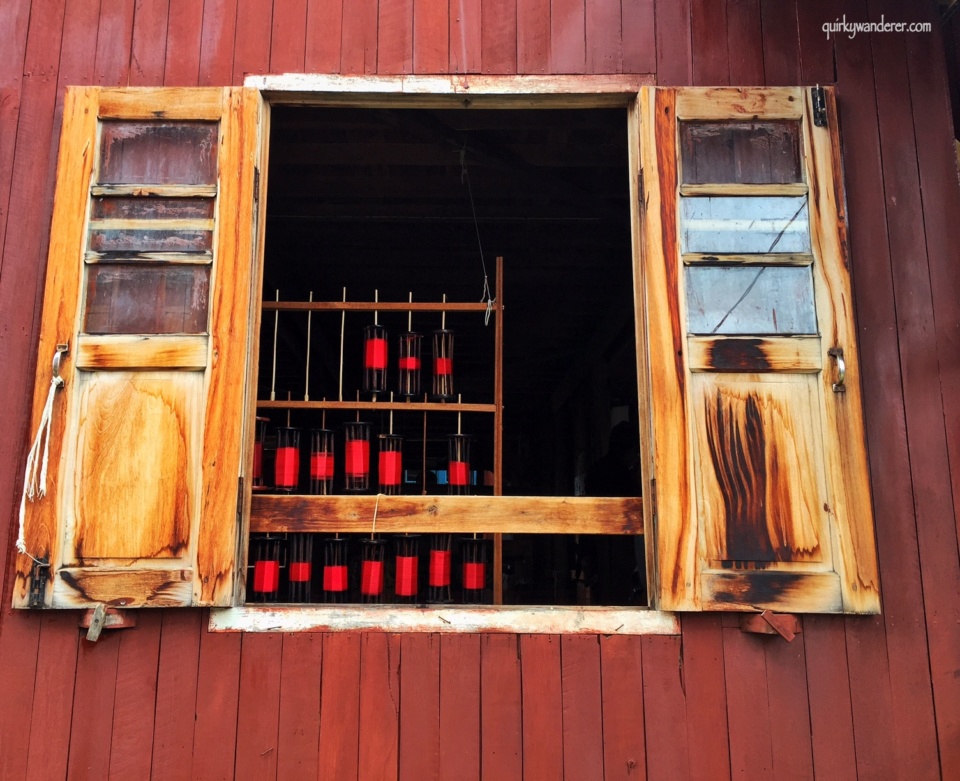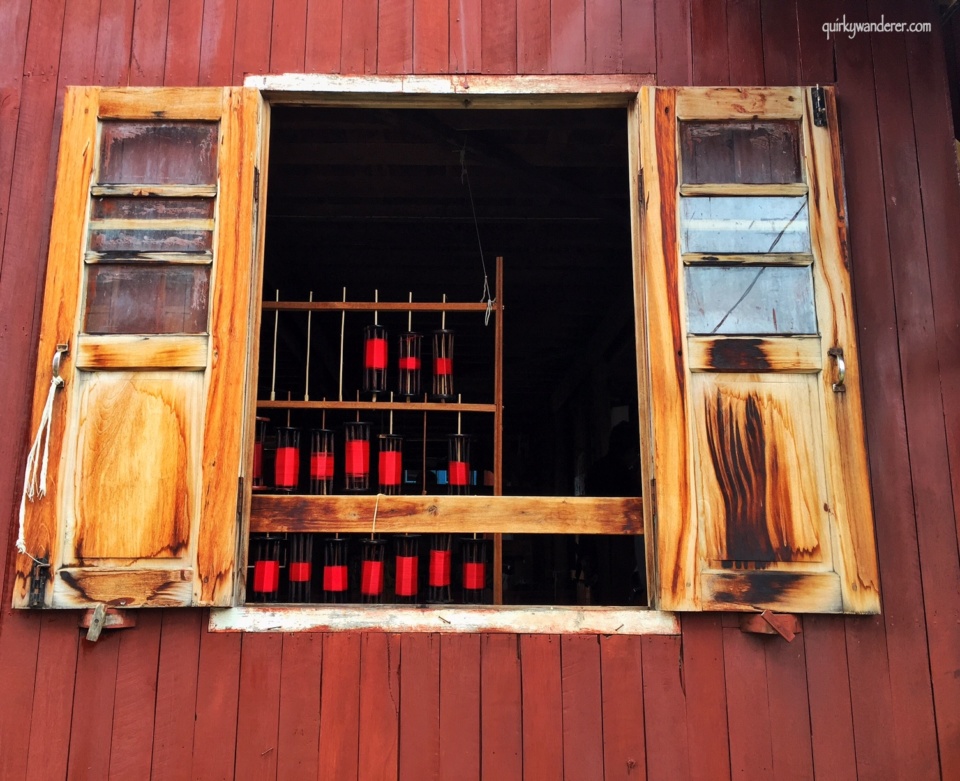 Don't like shopping? Fret not. The markets will provide ample frames for your camera.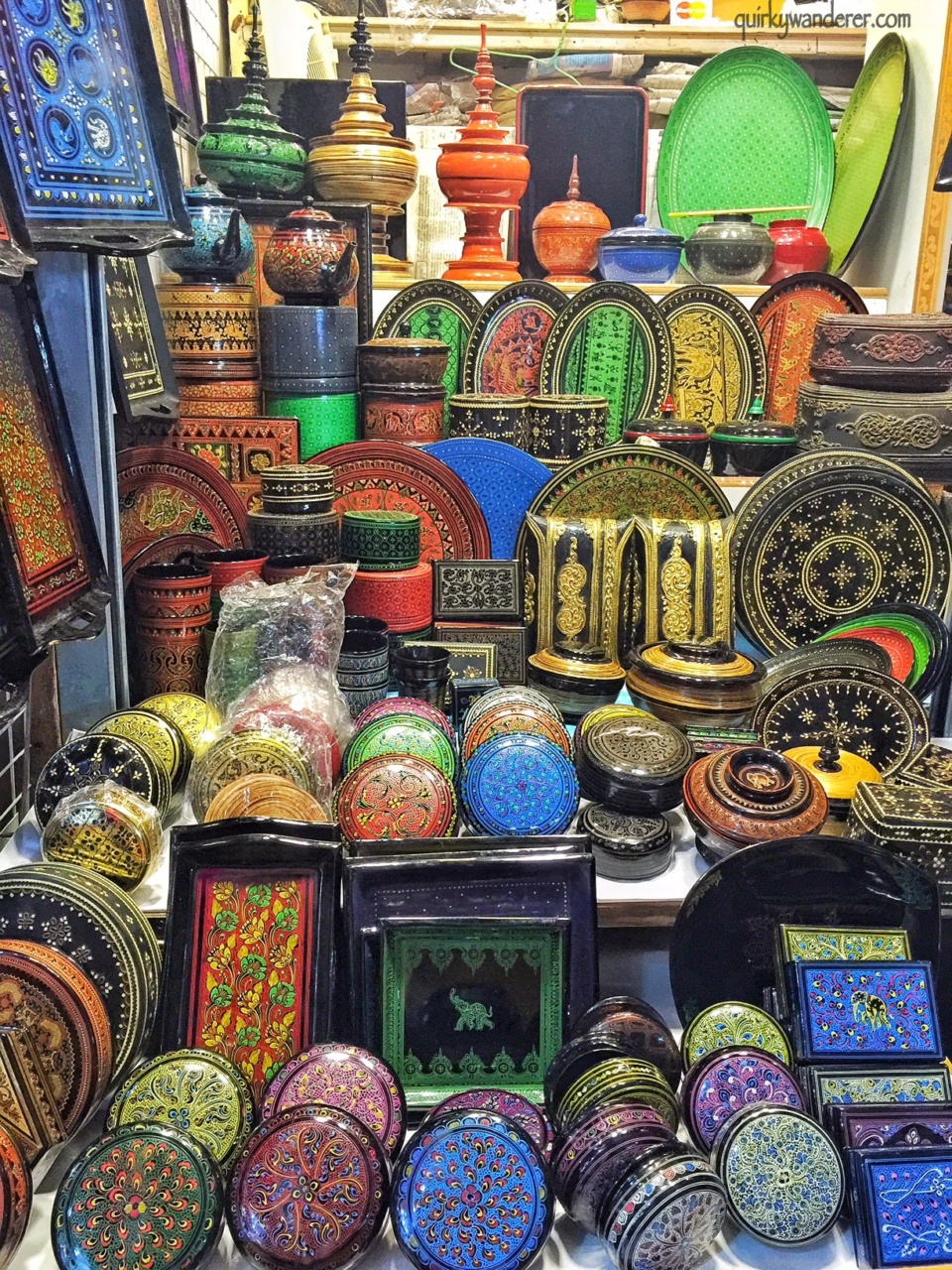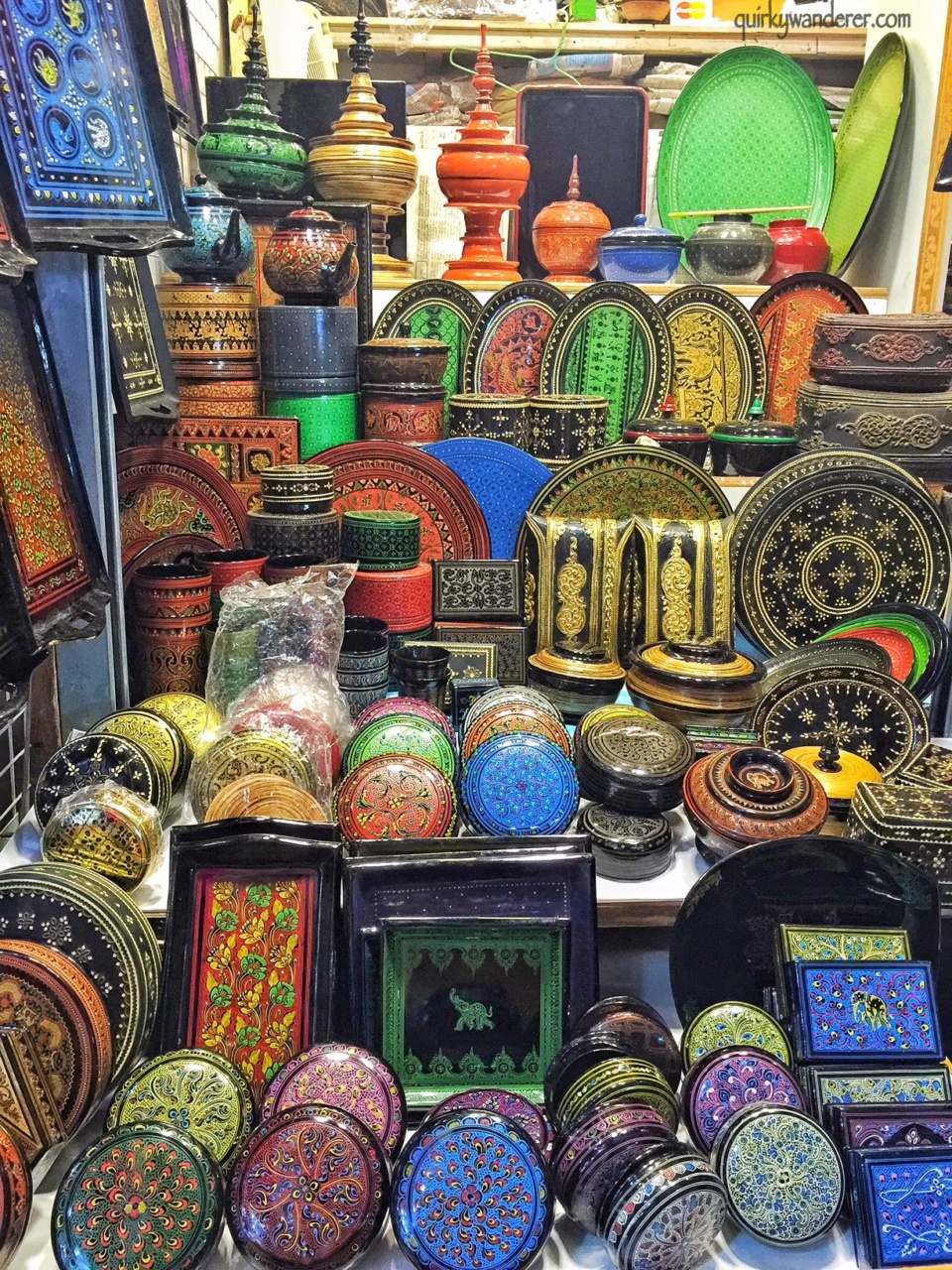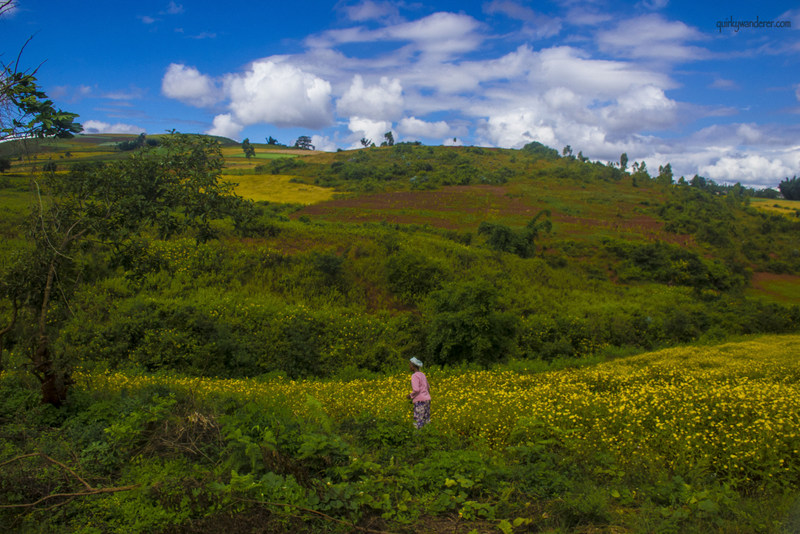 While the first impressions of Myanmar are that it is unpretentious, raw and undeveloped, certain rural landscapes are too dainty to be missed.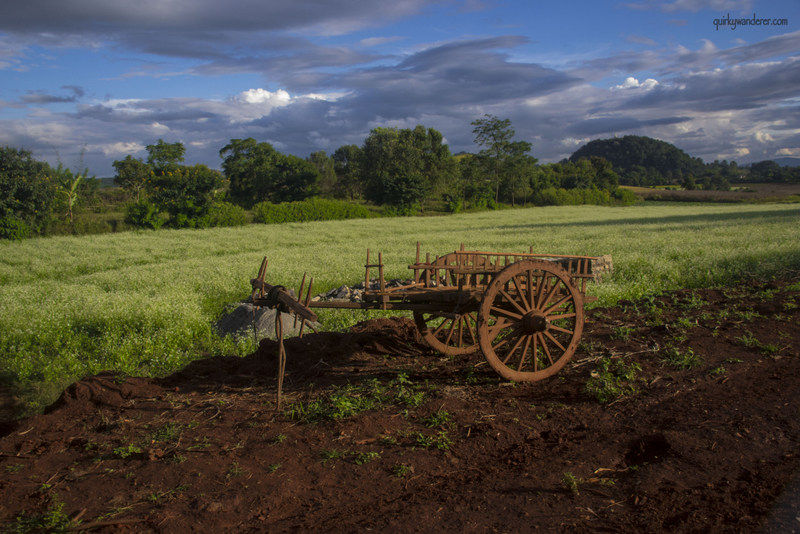 Drive from Heho to Pindaya and you won't rest your camera or your eyes even for a tad bit.
Carpets of yellow mingling with swaying wheat and lush greenery, kissing the clouds in a bright blue sky.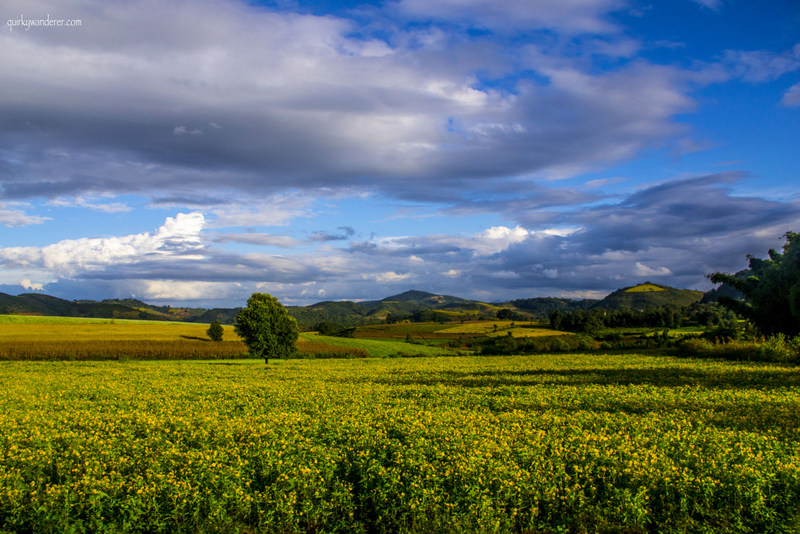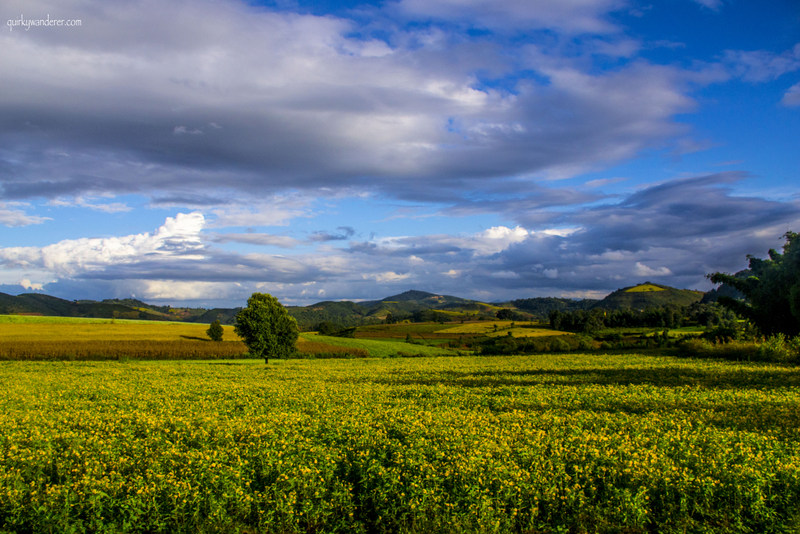 For a moment it looked Tuscany without the vineyards. Of all the things I had read about Myanmar, this was a surprise package.
Houses dotted this rural landscape making it picture postcard worthy.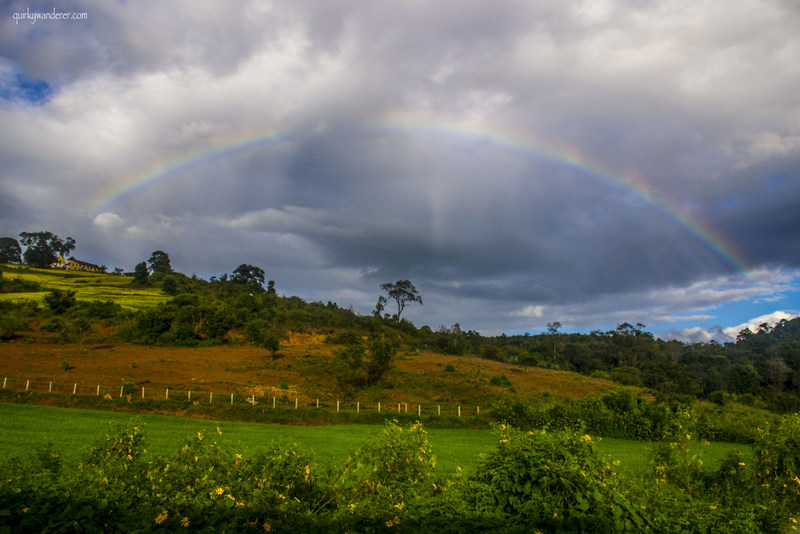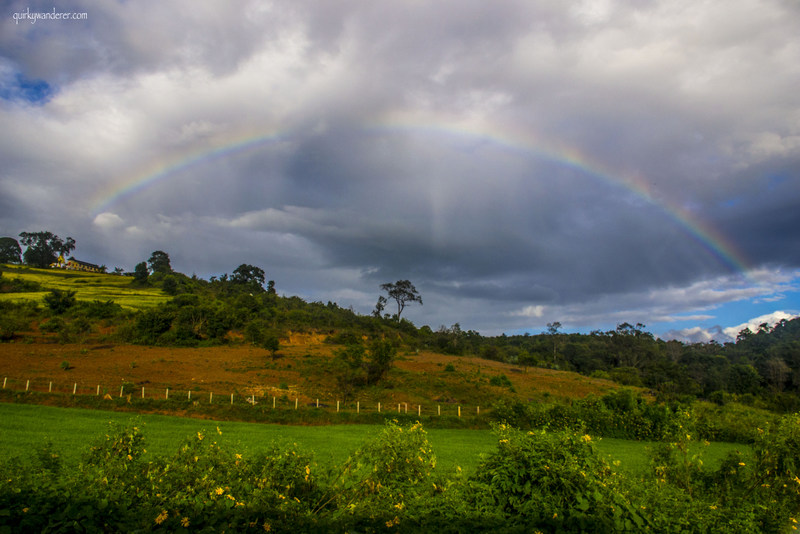 The landscapes of Bagan are ethereal too. With thousands of pagodas and absolutely no concrete disturbances, Bagan takes you back in time.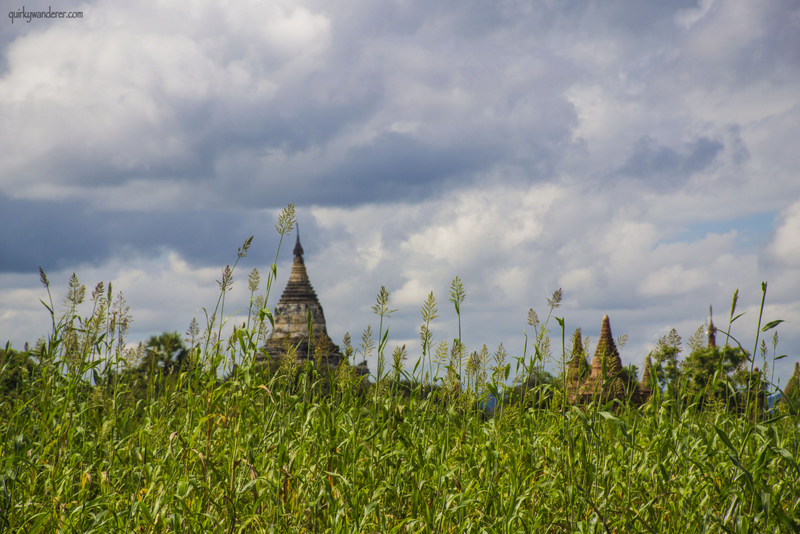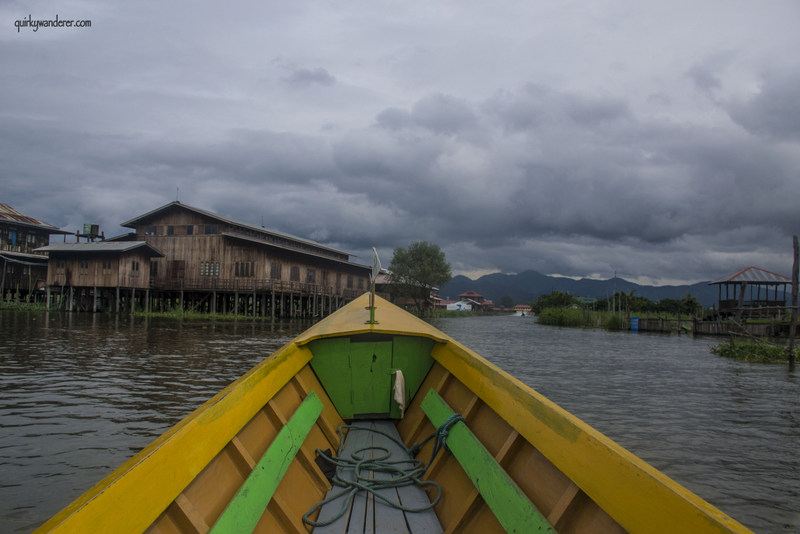 Floating vegetation, one legged rowers, quaint wooden houses and all of this engulfed within mountains of the Shan state.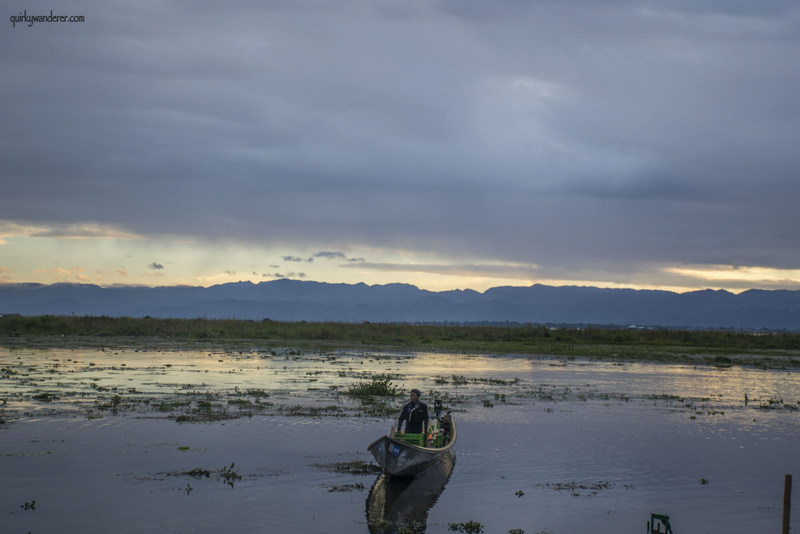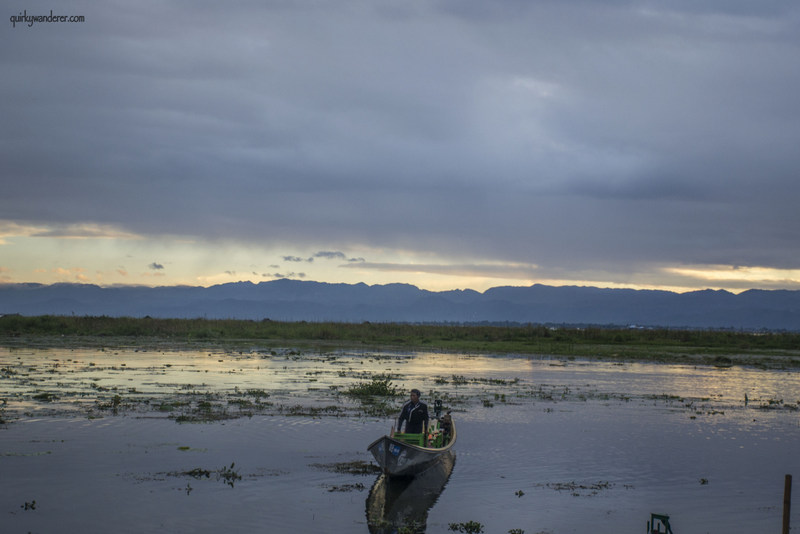 Narrow speed boats will ferry you around as you witness how an entire city dwells in the lake. If I had to go back to Myanmar and visit just one place again, I'd choose Inle any day.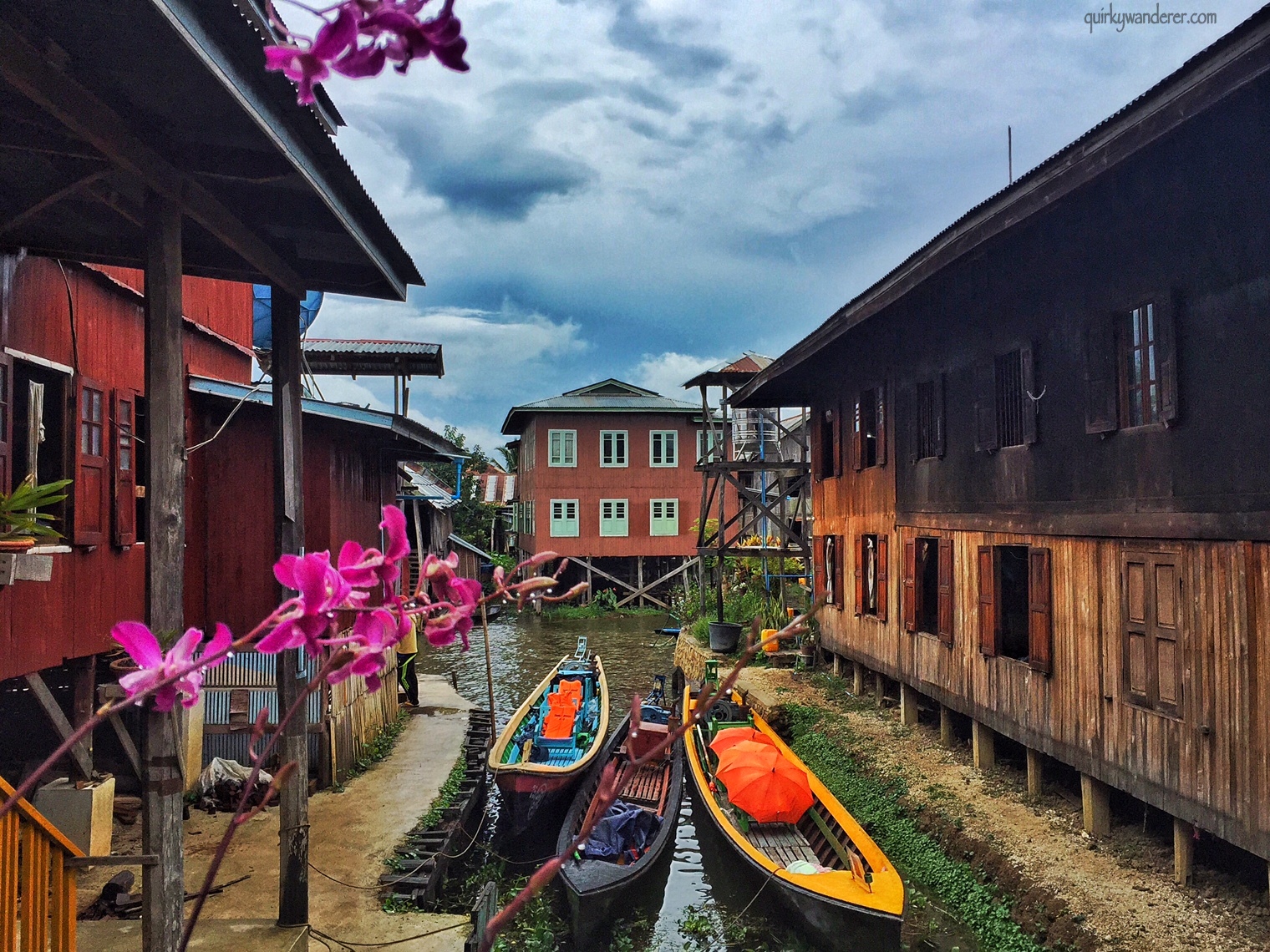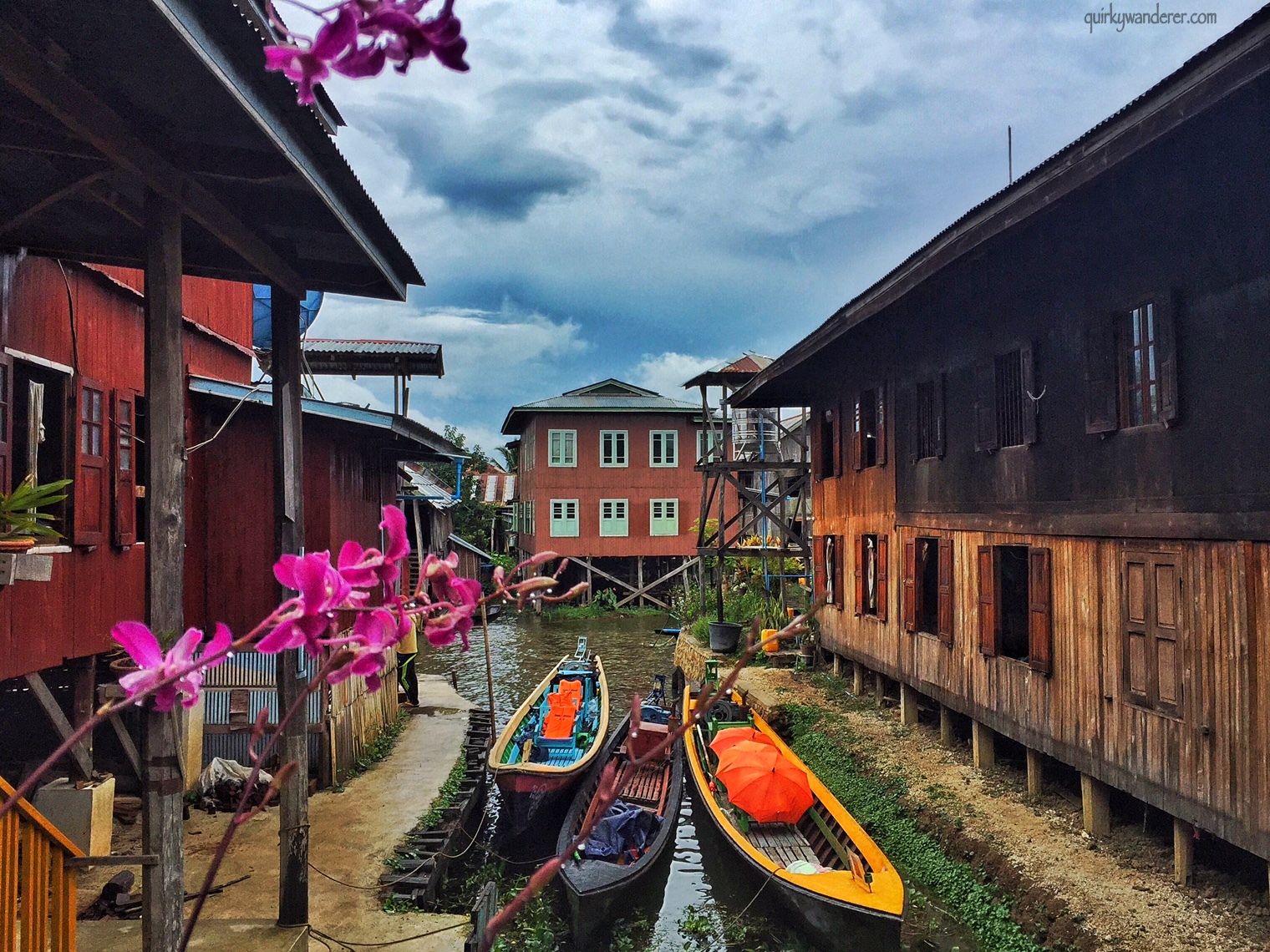 It is massive, it is untouched and it gives you a glimpse of their local life like no other place. High on local arts and crafts and with an array of cultural dances, Inle is quaint, serene and and truly mystical.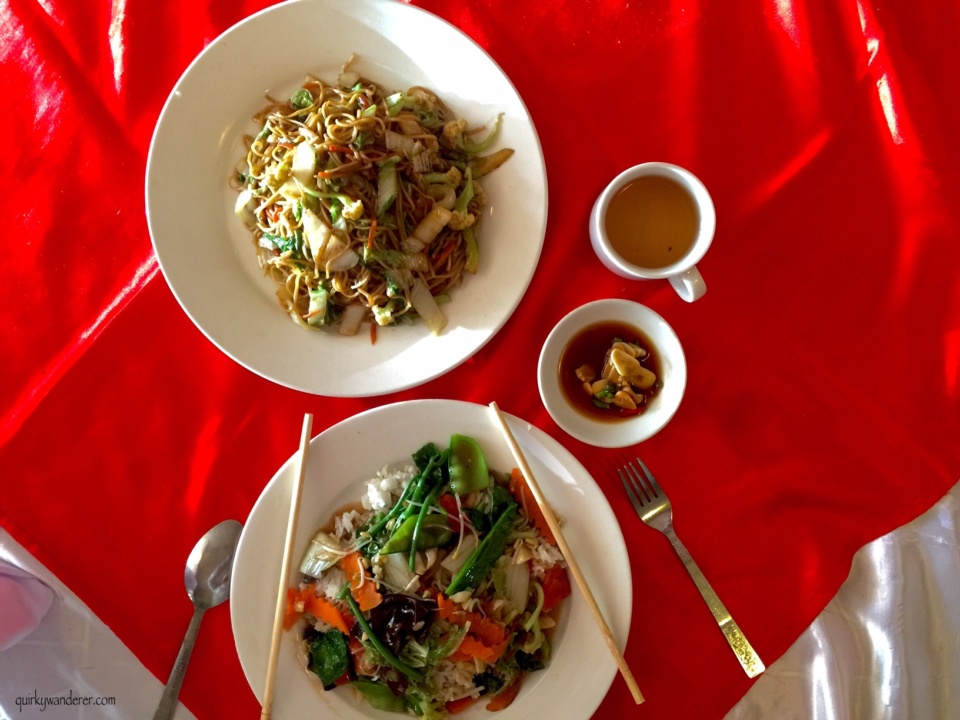 Armed with my list of survival words: Tathaloo ( lifeless) , Atha ma sa bu ( I don't eat meat), ta tha loo shi la ( do you have vegetarian food?), I try to survive in a predominantly fish loving country. I come back enlightened.
1. The food is fresh. Salads will never disappoint.
2. It's either rice or noodles. Say goodbye to anything remotely similar to chapatis.
3. If everything fails, fresh fruits will always come to your rescue.
4. Local street food has plenty of options. Being experimental helps.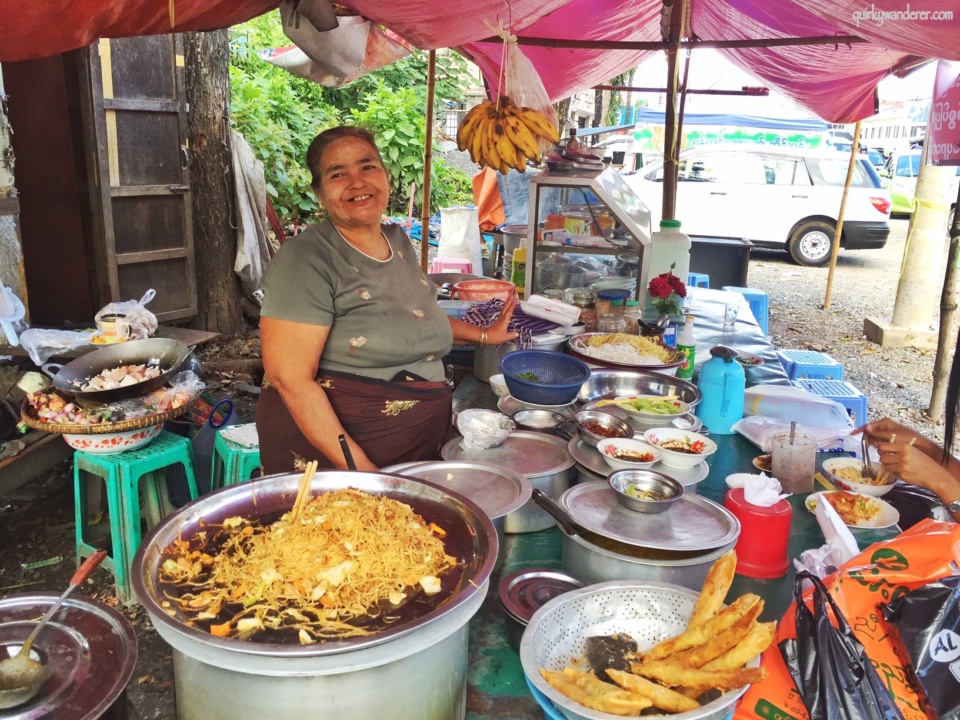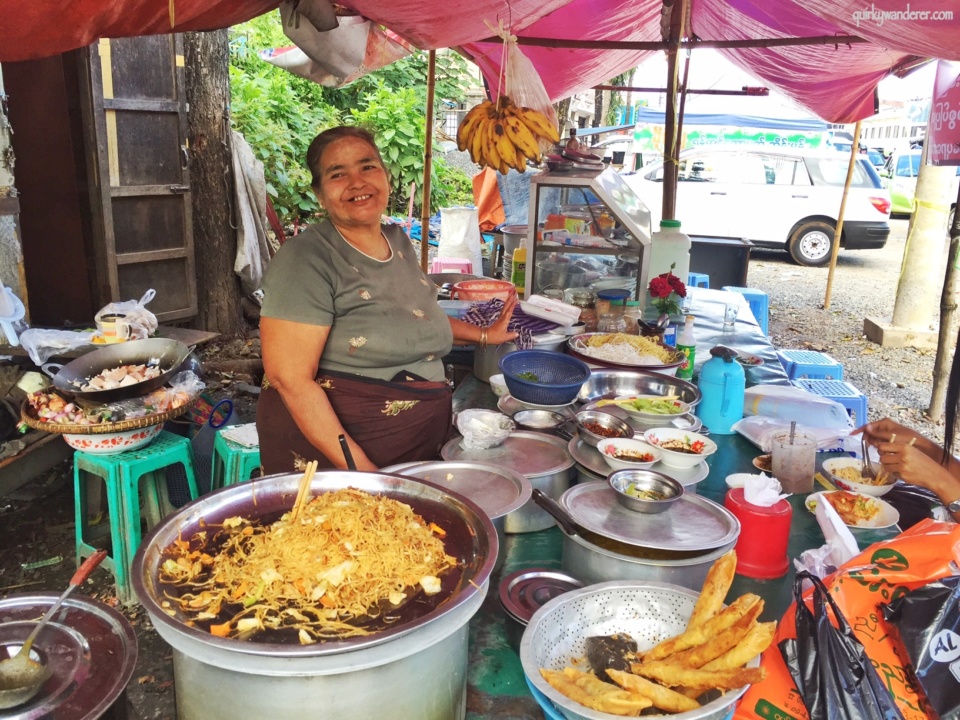 Confused about traveling to Myanmar? Here is a list of Myanmar travel tips for your reference.
An infectious old world charm:

The right time to visit Myanmar is now. Modernisation hasn't crept in and most places have a quintessential old world charm.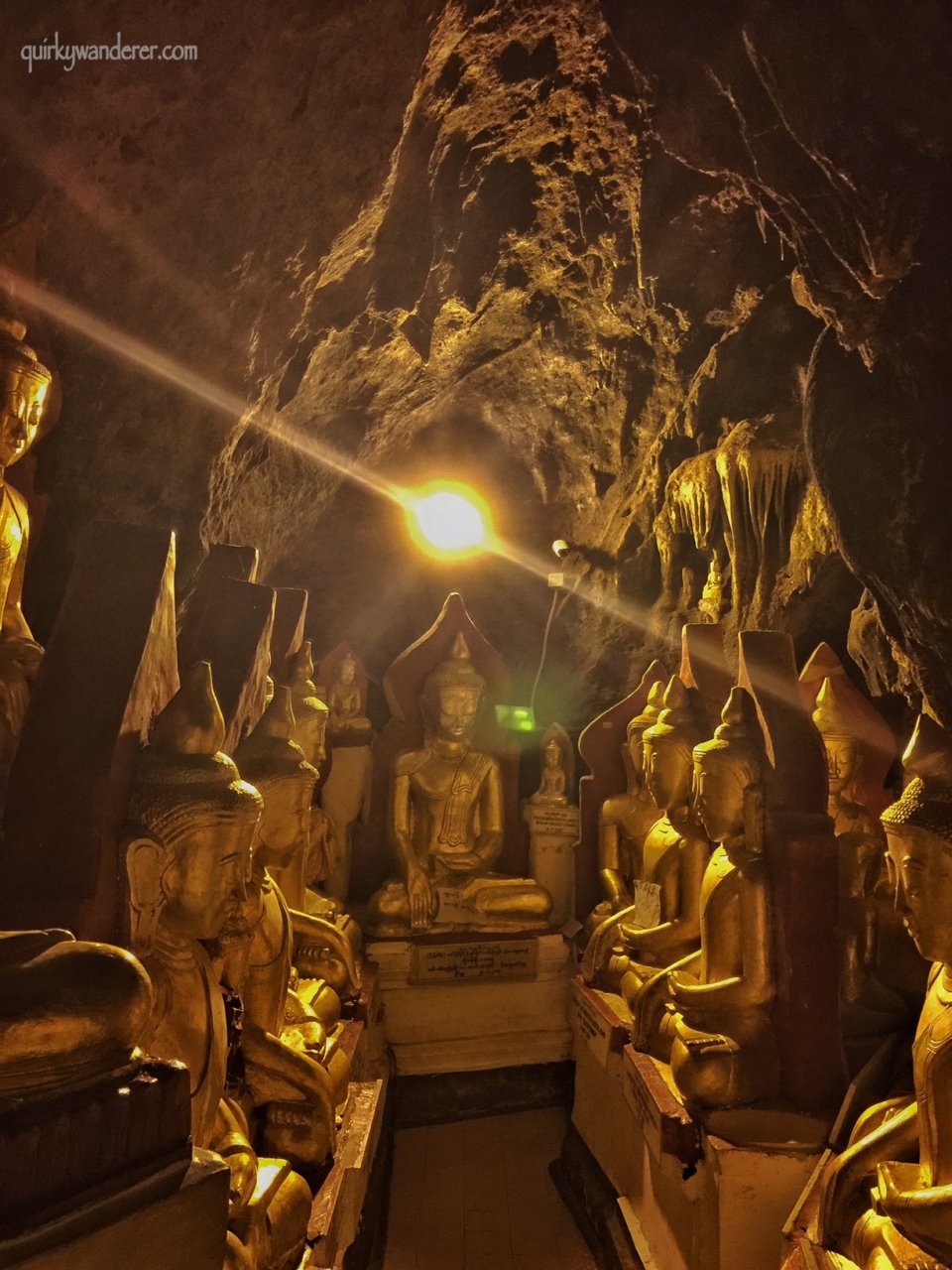 Yangon and Mandalay are slowly developing and you will find concrete labyrinths here( barring the colonial parts of Yangon and Amarapura in Mandalay ) but Bagan and Inle make you time travel.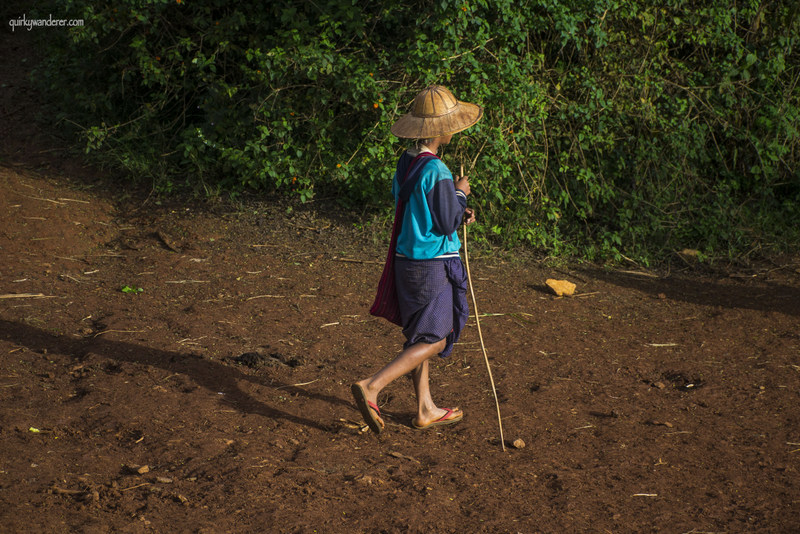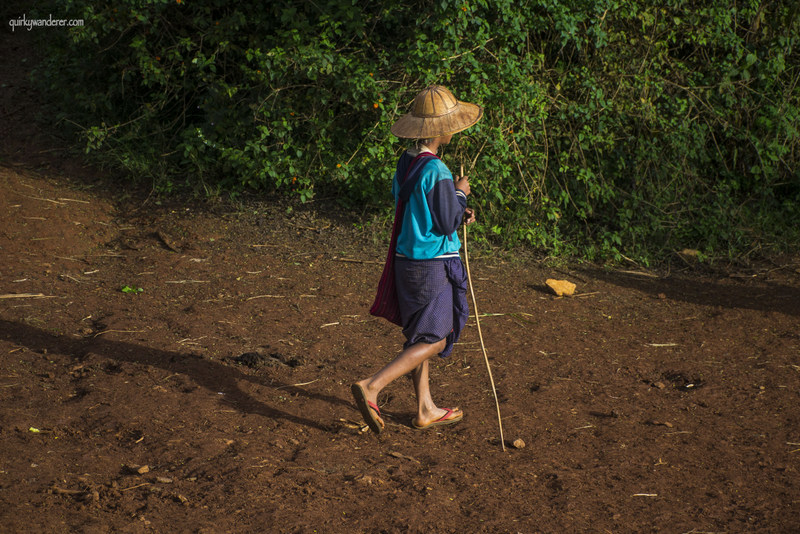 Devoid of fast food culture and MNCs, local life is rich and unadulterated and markets still have a distinct flavour. If you want to experience the country in its truest form, this is the best time to go.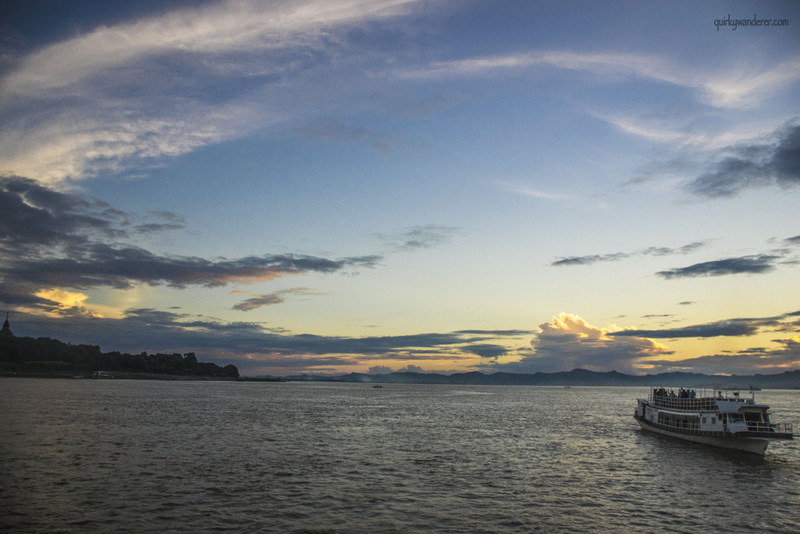 Yangon reminds me of Mumbai but it has its own charm. Here is a list of tips I read before visiting Yangon.
I see blinkering lights below as the flight kicks off from Yangon. Dotted lines glimmer in the dark as I rest my head and recollect how the land of the golden pagoda had a calming effect. Is it because of seeing innumerable smiling Buddhas over the past few days or maybe I am just sleepy.
Myanmar humbles you. Not because of its modest background. But because of its humility despite its opulence.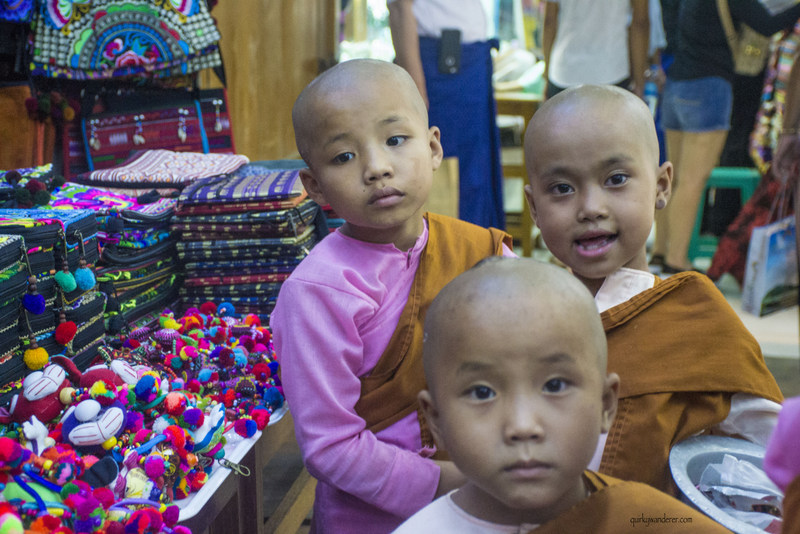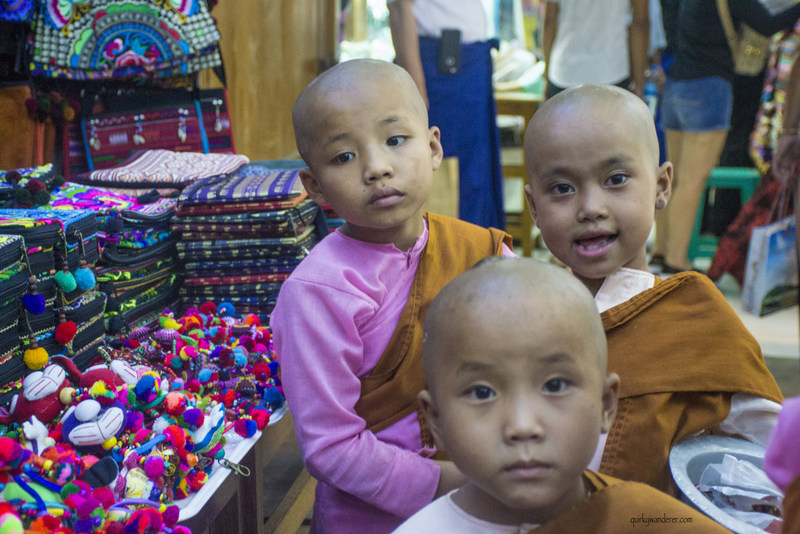 There is gold everywhere. In glimmering pagodas, gleaming Buddhas and gold flakes. But the gold in people's hearts glitters too and that is what is abundantly magnetic.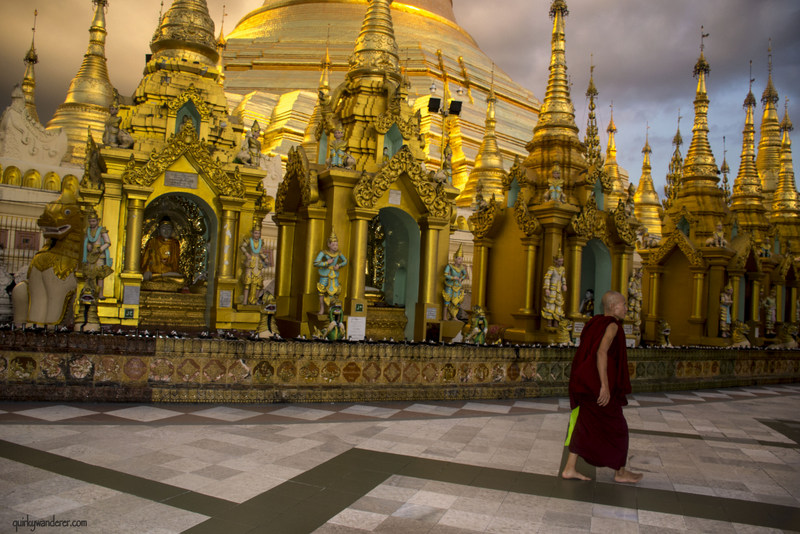 I haven't mastered the art of tying a lyongyi or bargaining with a shop keeper, (big deal!) I have mastered mingalaba and jesuba ( thank you) and they have sailed me through.
Through taxi rides, river cruises, pagoda visits, photo sessions, city explorations and local interactions.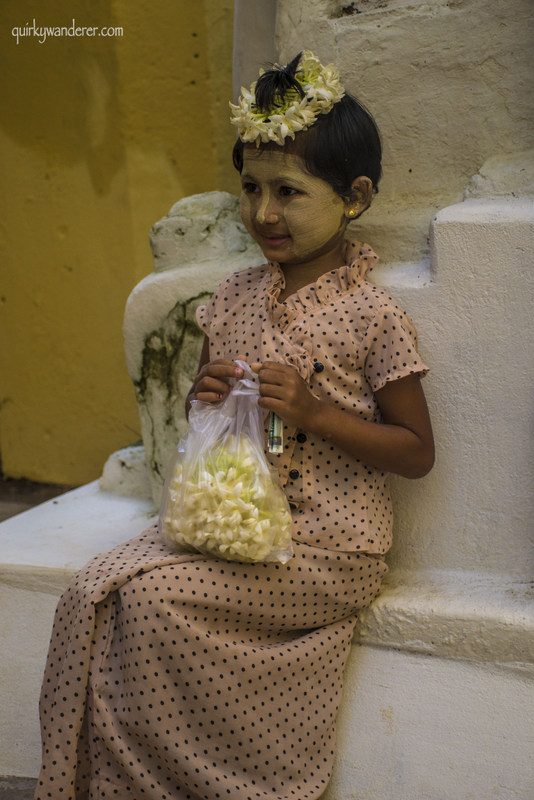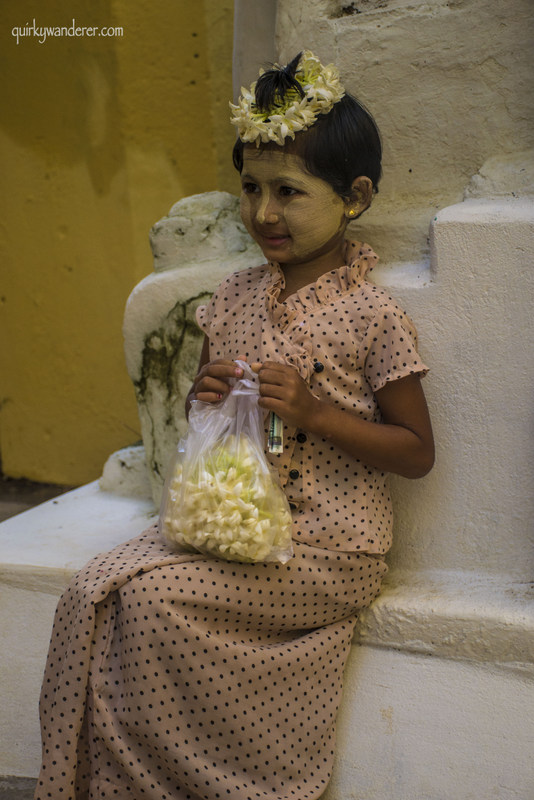 For all this and more, I look back at the last visible bit of Myanmar and mutter "Jesubeh" as I plunge into sleep and travel back to 2016.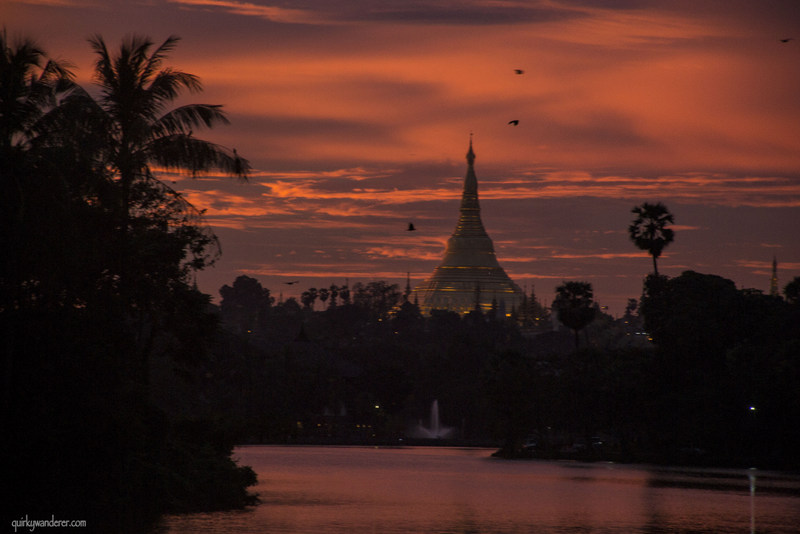 Here's a travel video shot at Myanmar, giving you a glimpse into the country and its culture.
Stay tuned for more.