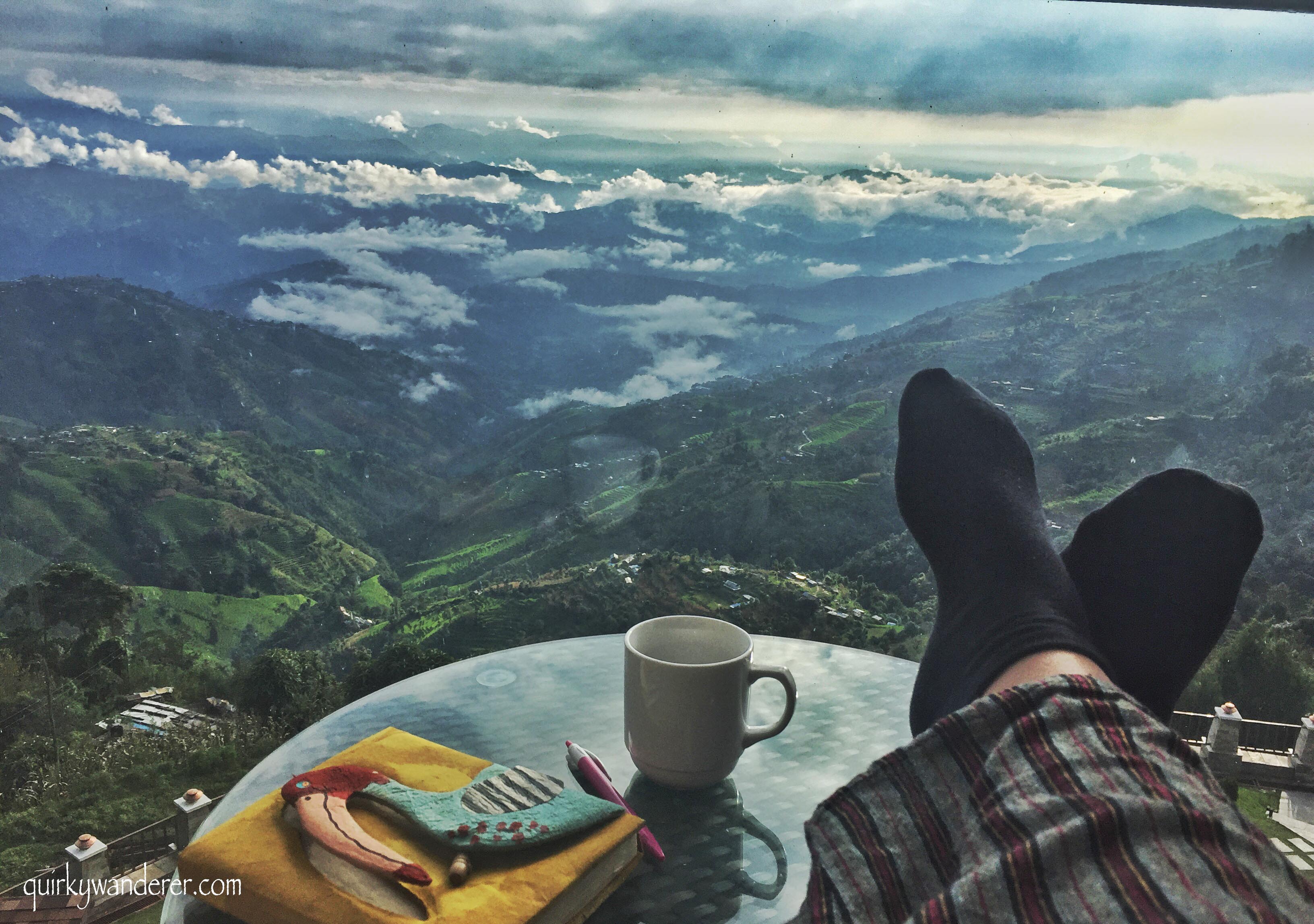 I hardly linger around in the hotels I stay at while traveling. Usually being first person to get up and leave the hotel in a jiffy to explore. On a usual trip that is always the case.
But Nagarkot was an exception. Not out of choice, but forced circumstances. The result? Read on!
"Will she be able to make it?" Ami asks in concern as I wheeze my lungs out. We had left Chitwan and Bronchitis had decided to ruin the last leg of my Nepal trip, Now the big question was to take refuge in Kathmandu, where the local festivities of Indra Jatra were on in full swing or proceed to Nagarkot, a hill station 2 hours away from Kathmandu.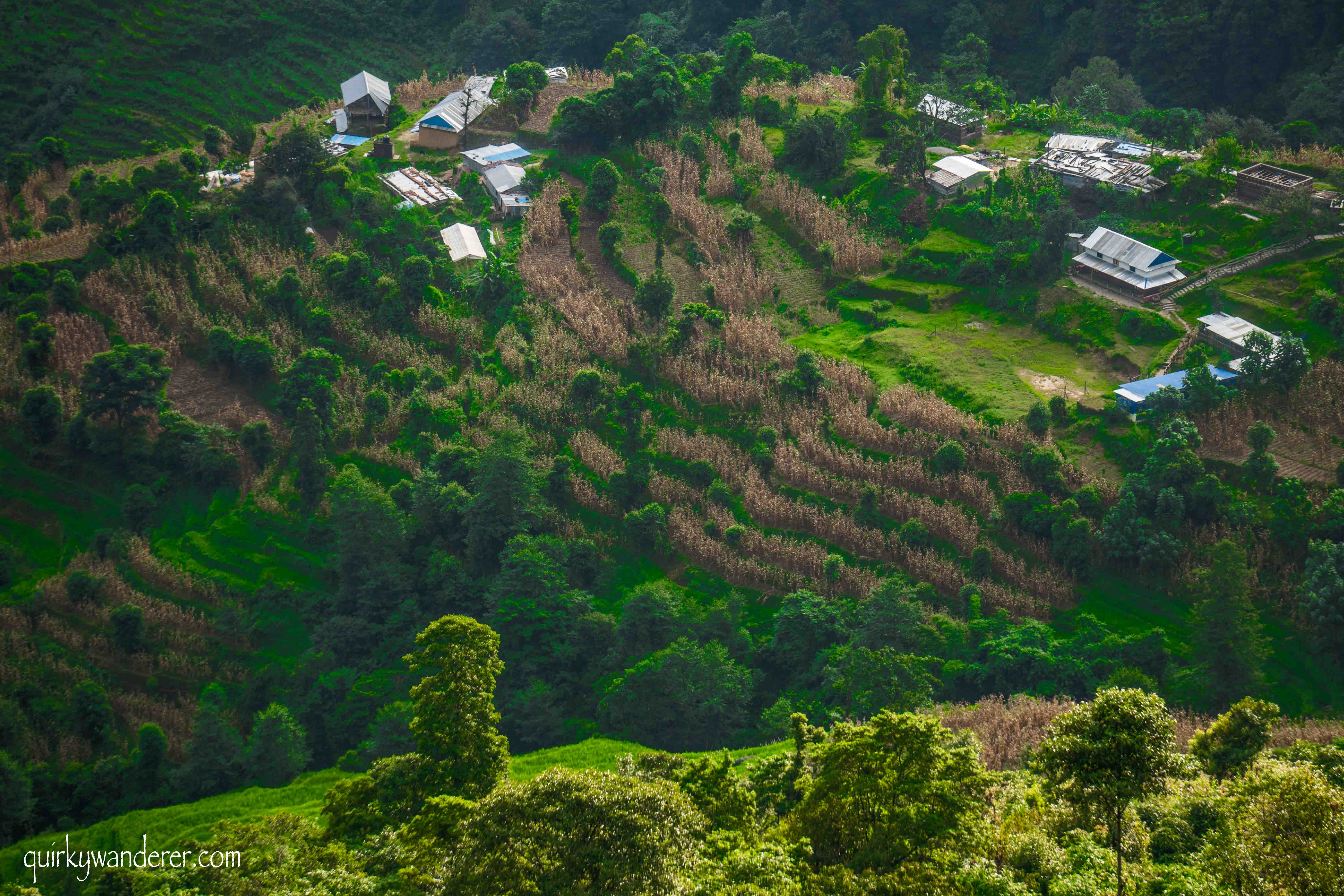 Something deep down in my heart told me to carry on. The mountains heal. Always.
So off we went, on winding curves with the sun setting down over terraced paddy fields. Even before reaching the destination, I knew this would be a place that would wind itself on my heart like a warm, tingly feeling that can only be felt.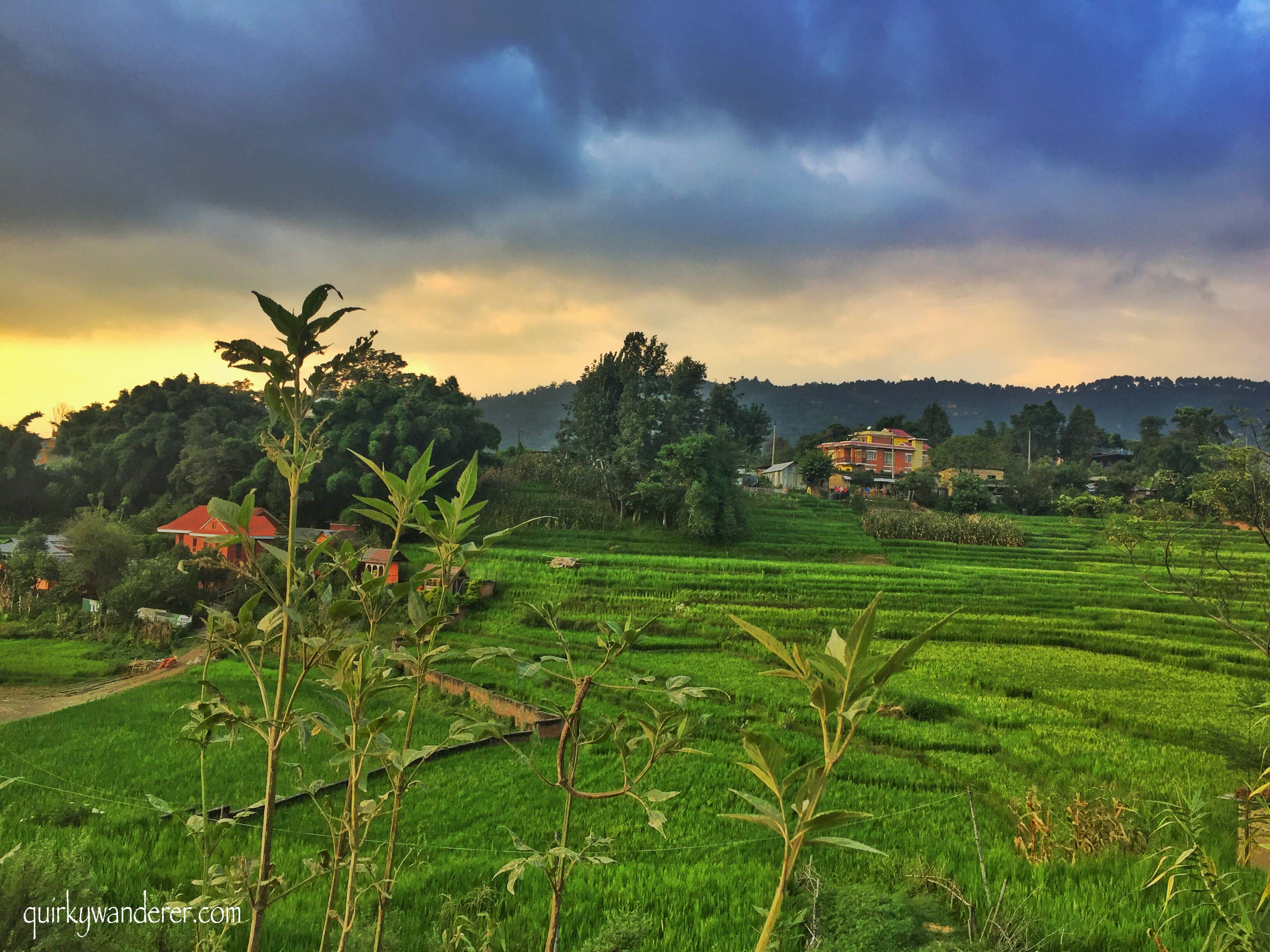 After a 13 hour , nearly killing journey, I can see the outline of pine trees in the dark, lit up by the car lights. The car comes to a halt at a property which has actually emerged out of nowhere!
Too tired to even soak in first impressions of the place, I drag myself to the room to get in bed.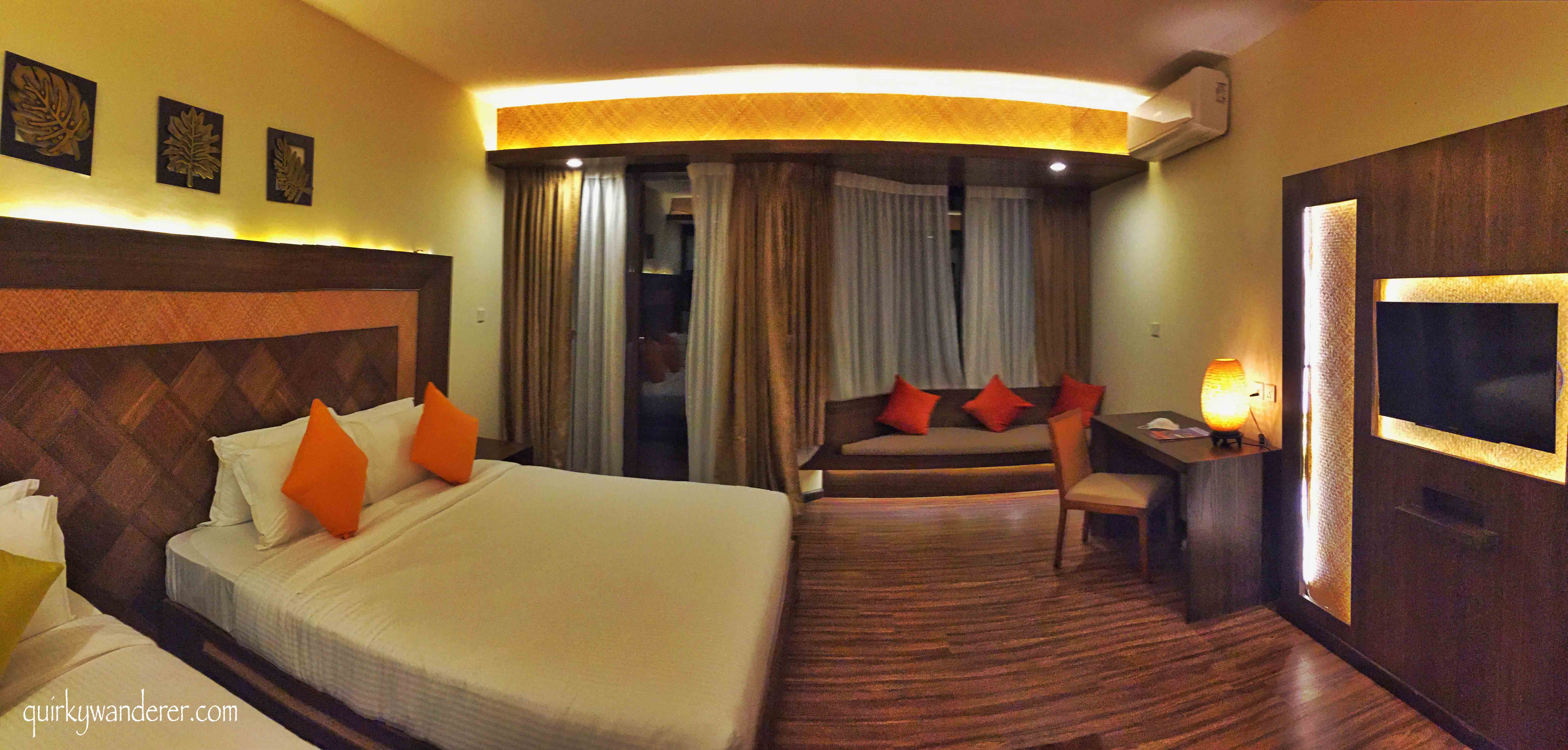 The staff clearly understanding that something is amiss whipped up a soothing Tomato soup ( one of the best I had in along long time) and Dal Khichdi (mashed lentils and rice). And who better than Ami, a fellow blogger and friend to give company at a time like this.
I am constantly thinking of tomorrow. "How will I go out? Would I be able to go for the small trek?"
But Hotel Mystic Mountain had other plans.
What followed was a dreamless sleep and hours later the chirping of birds.
I woke up to find clouds hovering outside the French window.
I had clearly overslept. Feeling guilty, I rushed to the balcony and gasped. Clouds had enveloped the mountains and spread far like a woollen blanket. It is 7.30 am and I have missed the sunrise but the scene in front of me doesn't make me feel bad at all.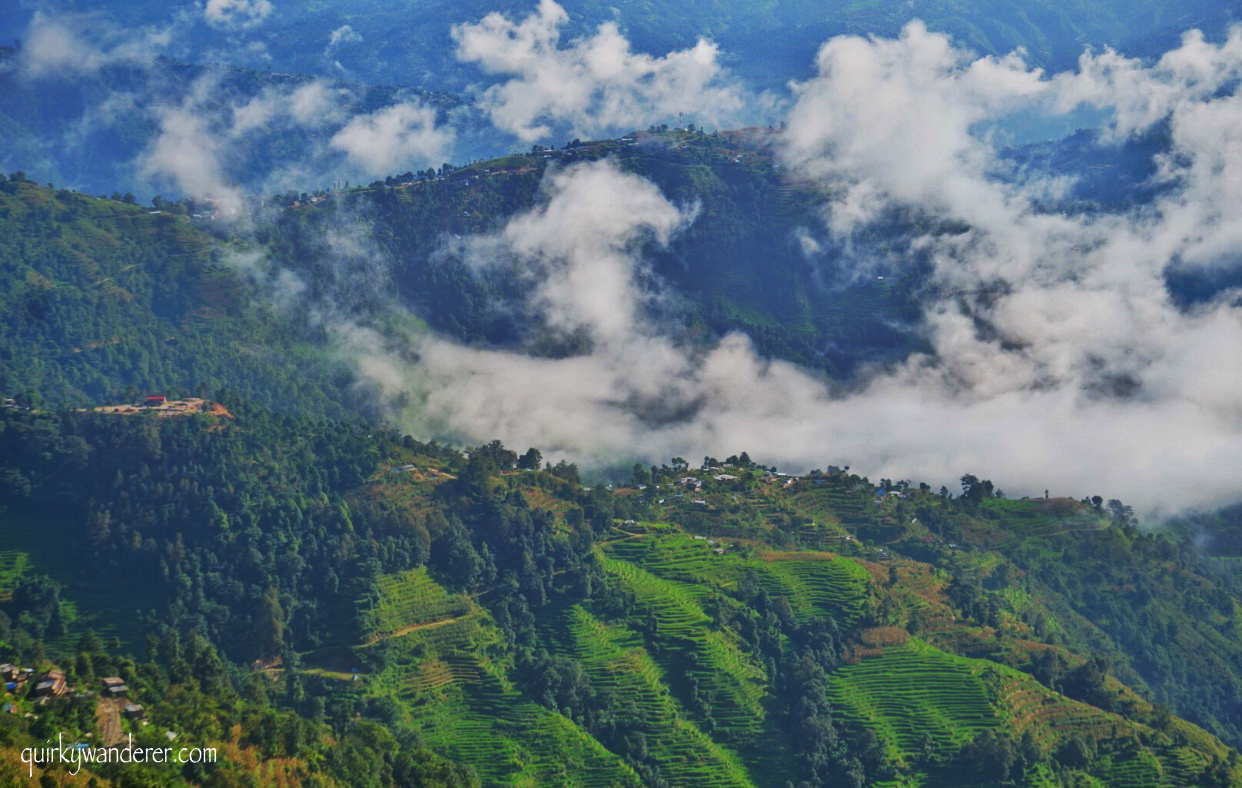 I plonk myself on a chair and look at the mountains. No conversation. No thoughts. No hurry. Nothing. Just them and me.
I got myself a cup of coffee and sat in my PJs, watching the movement of the clouds. Half an hour later, I am still there, doing nothing.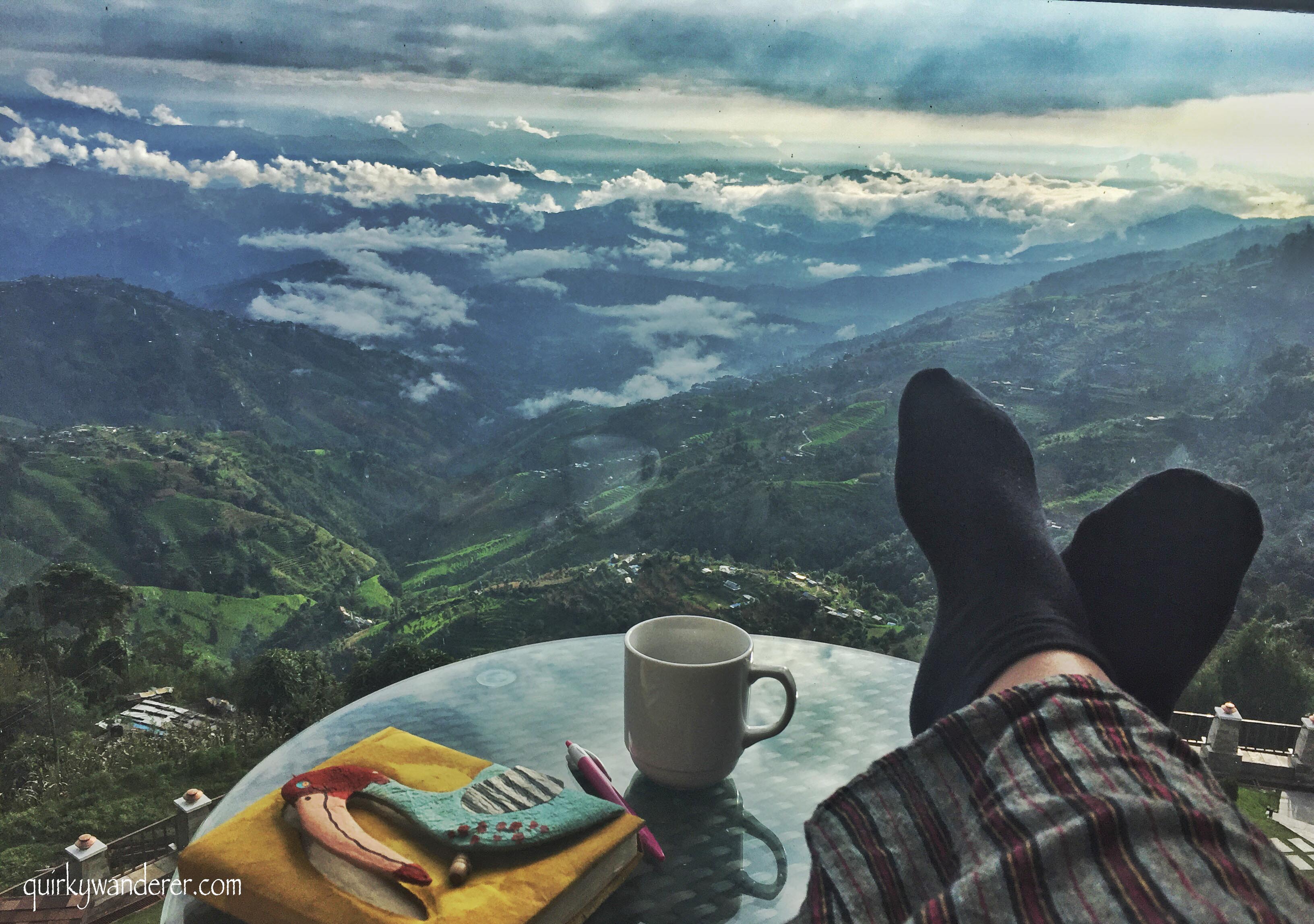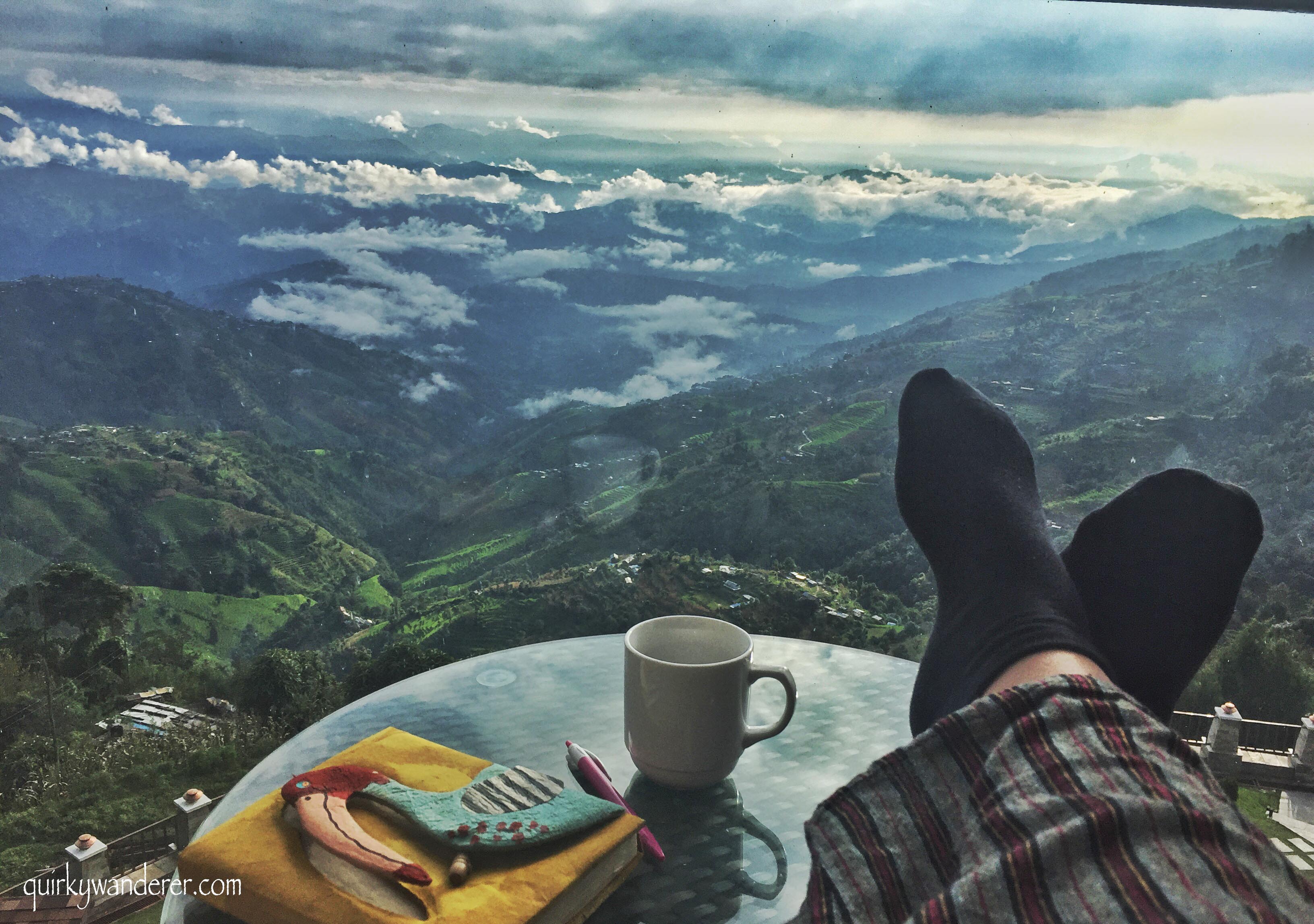 And guess what, I am actually feeling good about it. Not hurrying up, not chiding myself and not getting anxious of 'missing out'.
My body joins in this celebration of doing nothing (secretly happy) as time slows down and I finally understand why the hotel is called Mystic Mountain.
For a moment, I even forget the ordeal of the previous night.
The clouds clear and we get a glimpse of the gorgeous Himalayas and it's Snow White peaks. The valley down doesn't stop to amaze. A velvety spread with different shades of green, straight out of a postcard, with tiny houses scattered all over.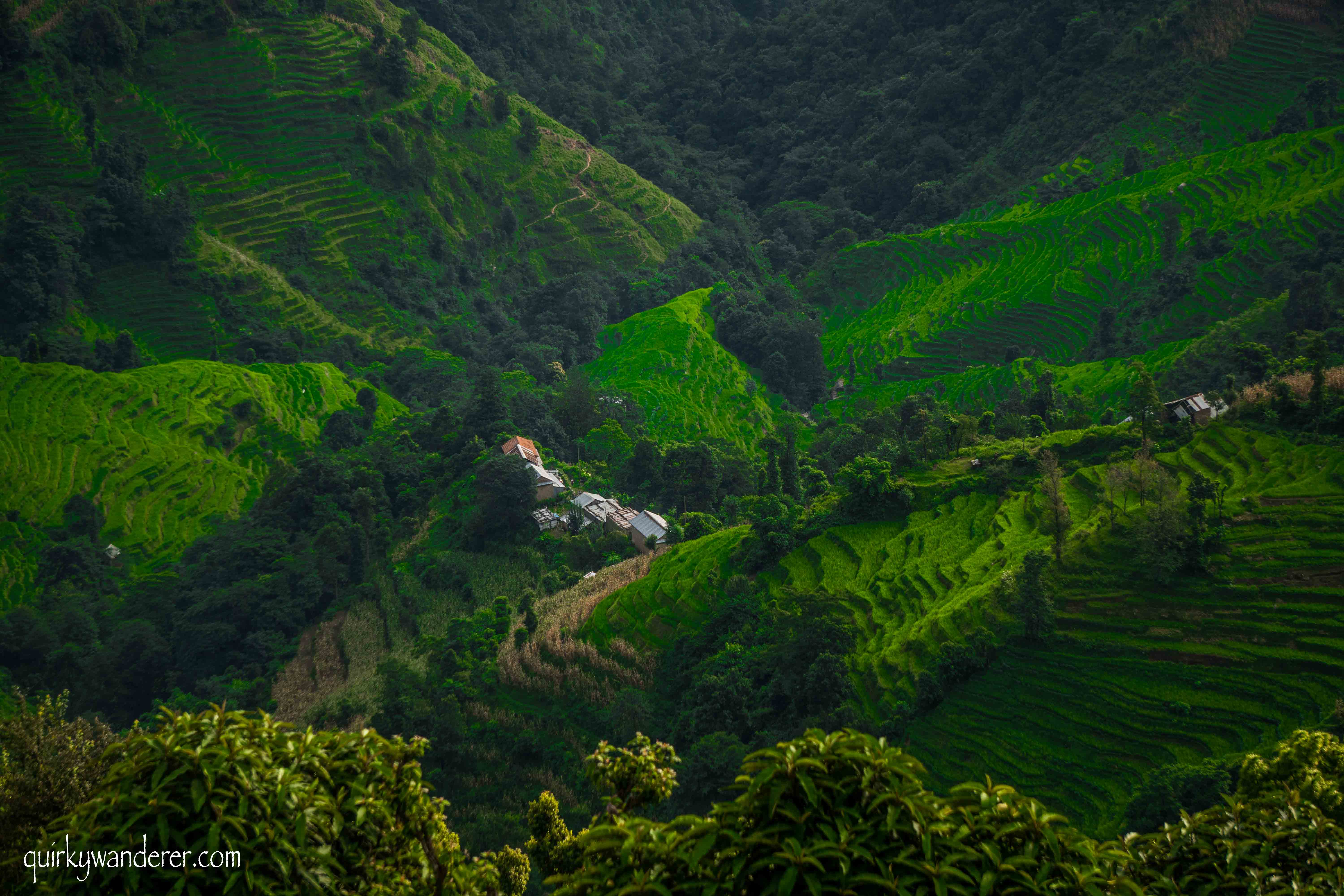 Nagarkot is a small hill station, 32 kms away from Kathmandu and it is known for its panoramic views of the Himalayas, including the mighty Everest! It overlooks the Kathmandu valley and is a wonderful mesh of the Nepali countryside and village life.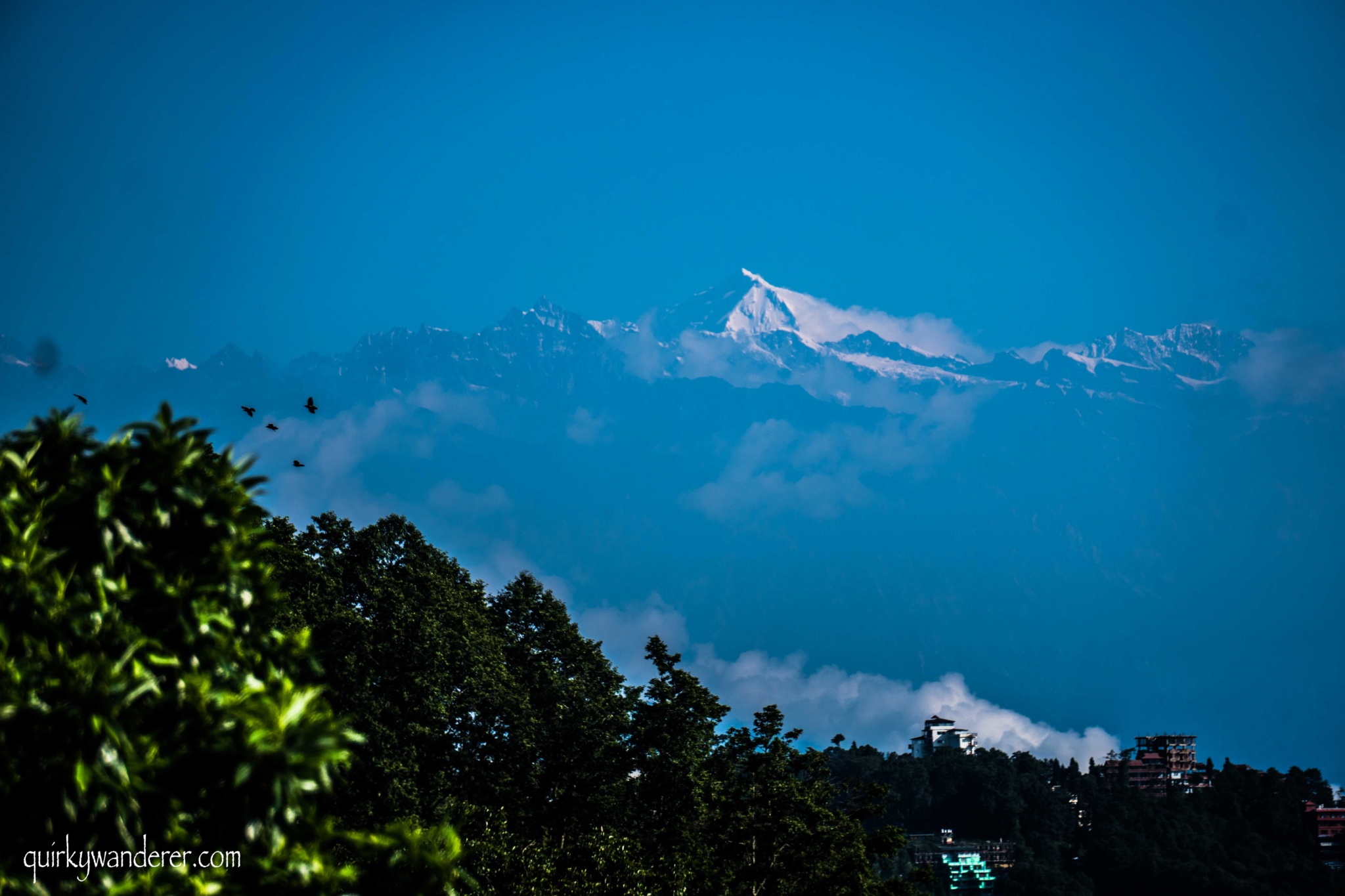 Taking a deep breath, I inhale the mountain air, wanting to pack a generous amount of it with me for keeps.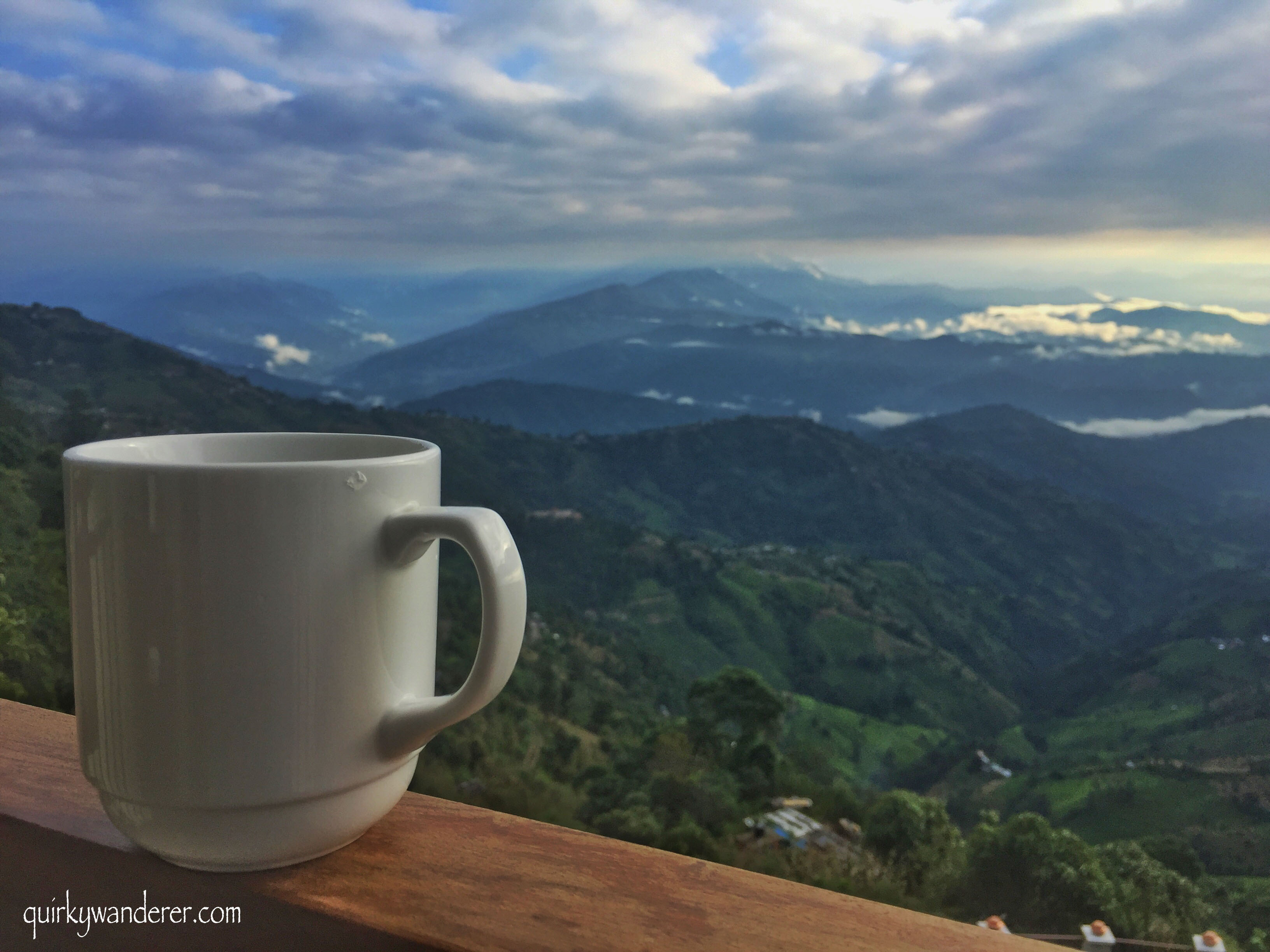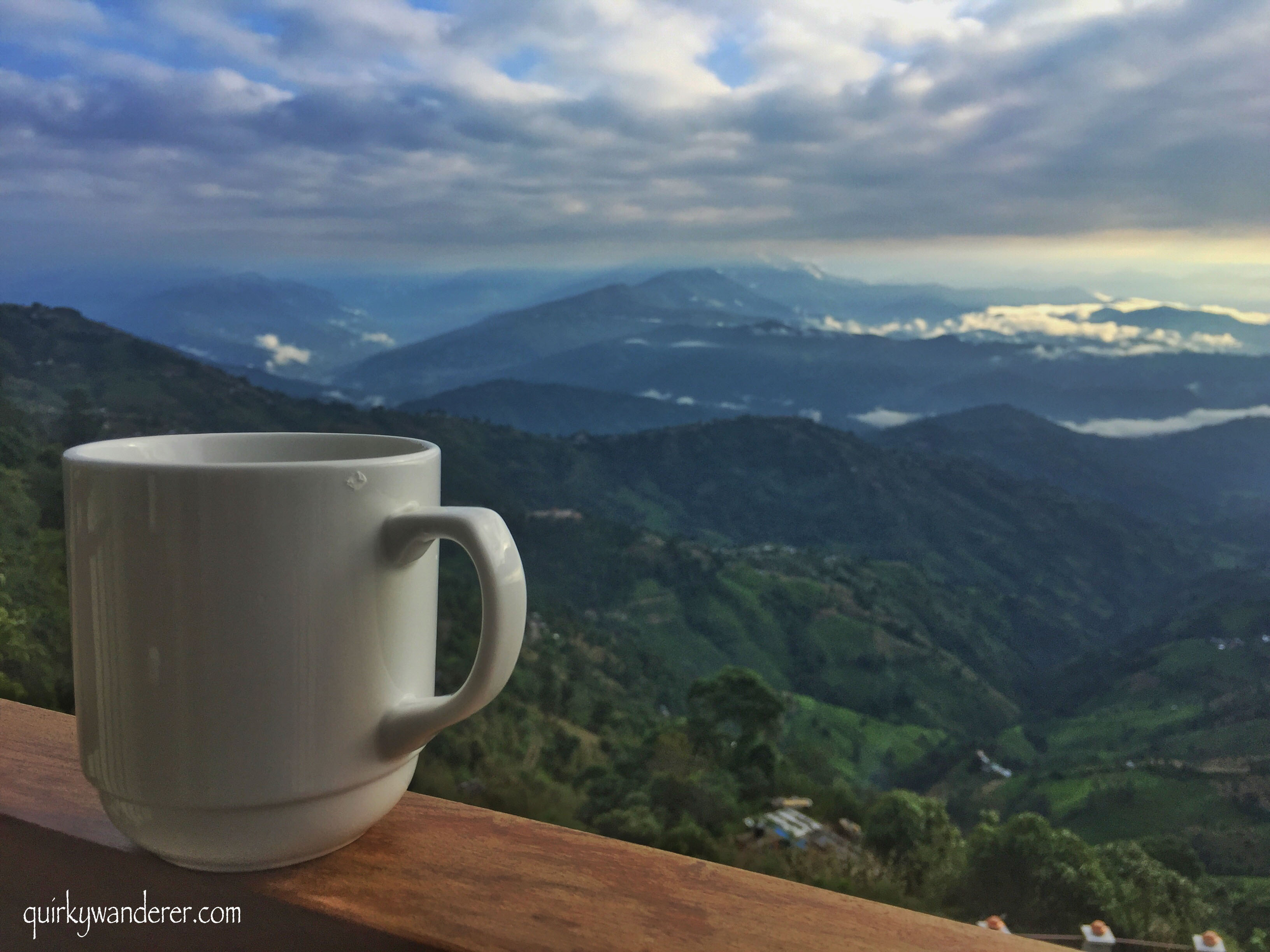 The Plan of action is now final: I am doing nothing today, defying my standard course of behaviour. With the first task of cloud watching was soul fulfilling , the second one worked around the tummy. It was breakfast with a view, only found it difficult to gaze at the view outside when the spread in front gave really tough competition.
(Thanks to Chef Mahesh, who whipped up a culinary fantasy).
So here's another hat tip to the staff of Hotel Mystic mountain. Their courtesy, their ever smiling faces and willingness to help. In my heart of hearts, I silently thank my gut feel for urging me to go on further and give myself a perfect place to recuperate.
The mist is back again and it is time for task three: gaze into infinity ( well, not literally, I meant the infinity pool).
There was no way I would take a dip in the freezing waters today, but to watch the waters of the infinity pool leading straight to the mountains was therapy in itself.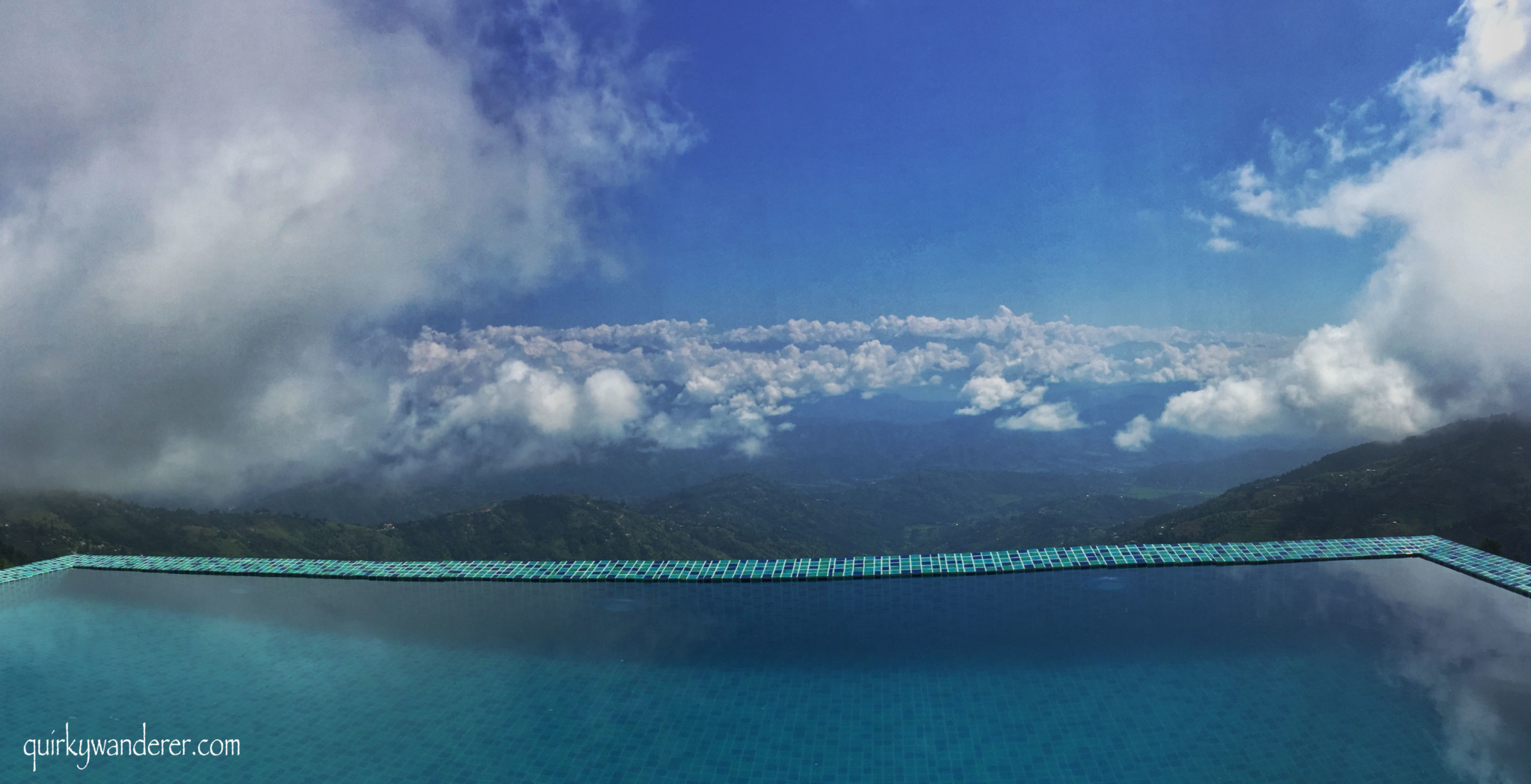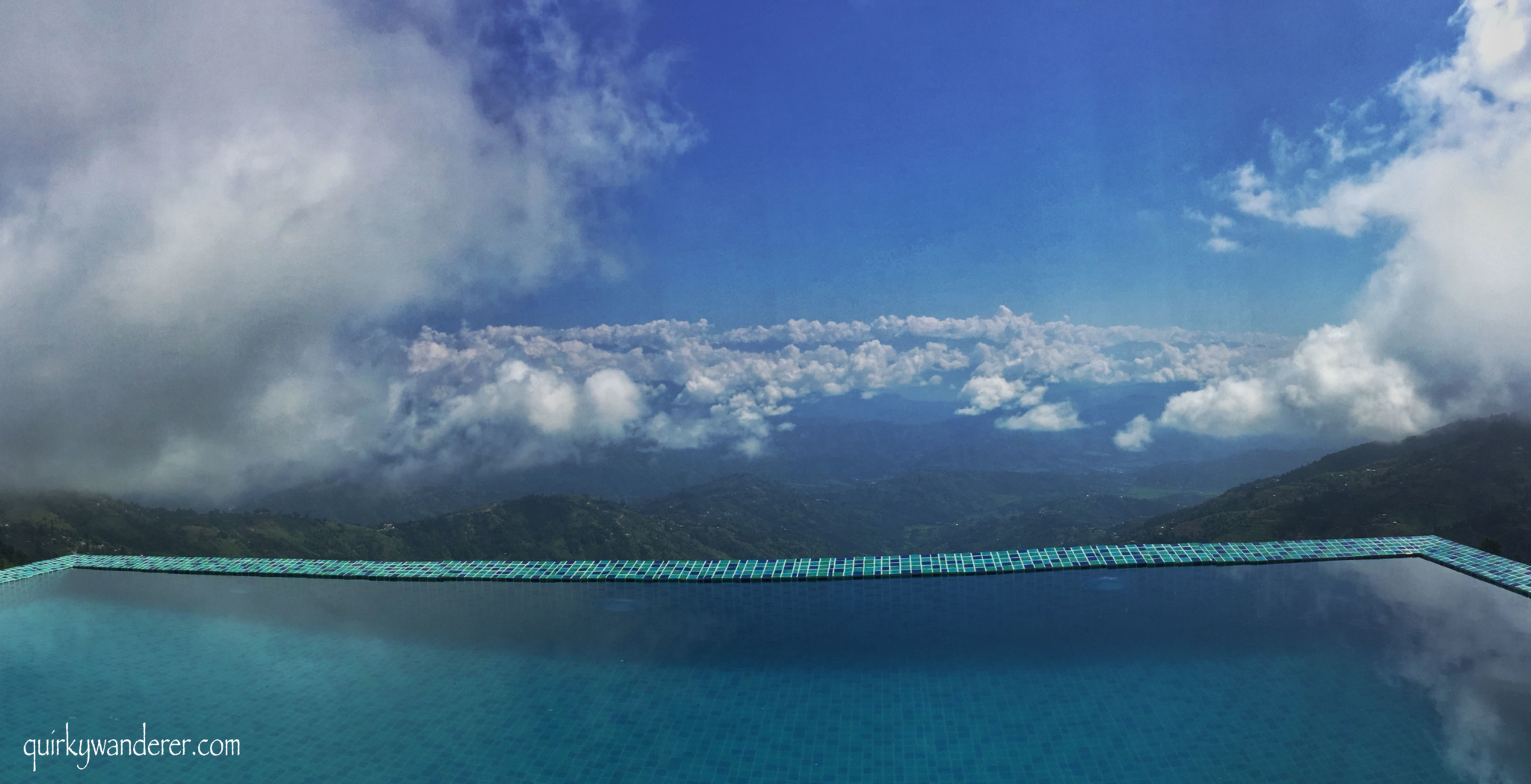 While my friends are frolicking in the water, I indulge in what I do best ( clicking From where I stand pictures!) This gave me another reason to return to Mystic mountain. Next time to click that enviable infinity pool photo facing the hills!
By noon, I had actually started enjoying having no real agenda and I chided myself for feeling happy about it. Right then another lame task was added to this already ridiculous POA: clicking pictures!
I can vouch that I have never spent time in a hotel for a photo shoot and here I was, giggling and posing for cameras! While on a 'normal' day this idea would seem preposterous, today was a welcome exception.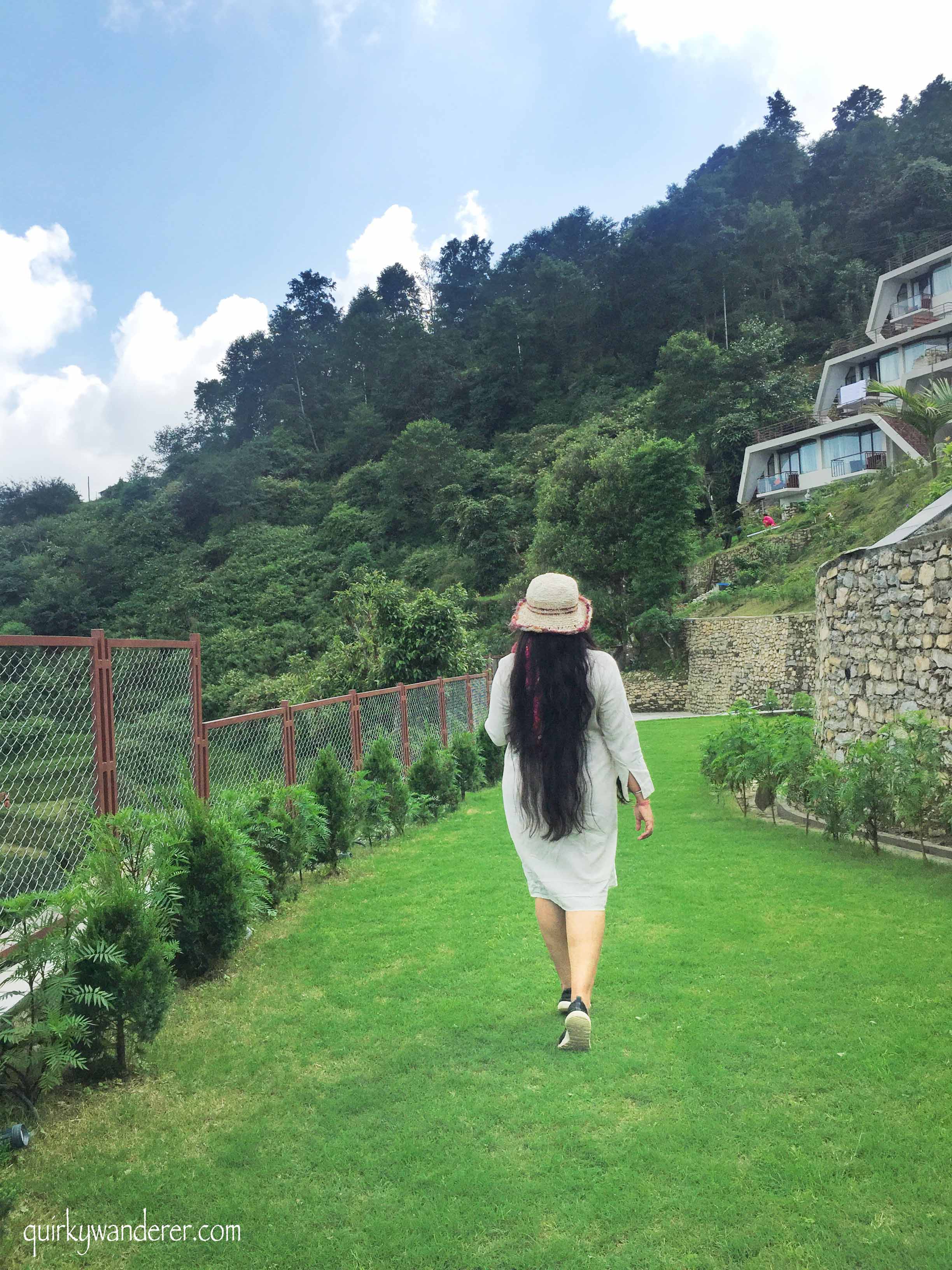 And just when the mountains and me were hi-fiving each other at this tiny achievement, it was time to bid them adieu.
Felt oddly intuitive, like this was 'meant to be', this short yet meaningful stay, at the right time, at the end of the trip. Like the last piece of the jigsaw puzzle fitting snuggly.
The idyllic landscapes gave us company all through our journey till the plains. The scenes were perfect: villages of the Nepali countryside dotted across the paddy fields in a blur, mountain goats going back home and the sun setting over picturesque landscapes of Nagarkot.
I feel a slight chill in the air, warm and comforting, as if reassuring that sometimes it is okay to practise the art of doing nothing and return satiated from a place.
For this I thank the mighty Himalayas and the all the mountain peaks for their silent , yet comforting company.
I thank the staff of Mystic Mountain for their top notch hospitality and I thank Nagarkot for the slow, infectious charm it weaved on me!
A quick review of Hotel Mystic Mountain, Nagarkot:
Location: 5/5 Couldn't have asked for better views.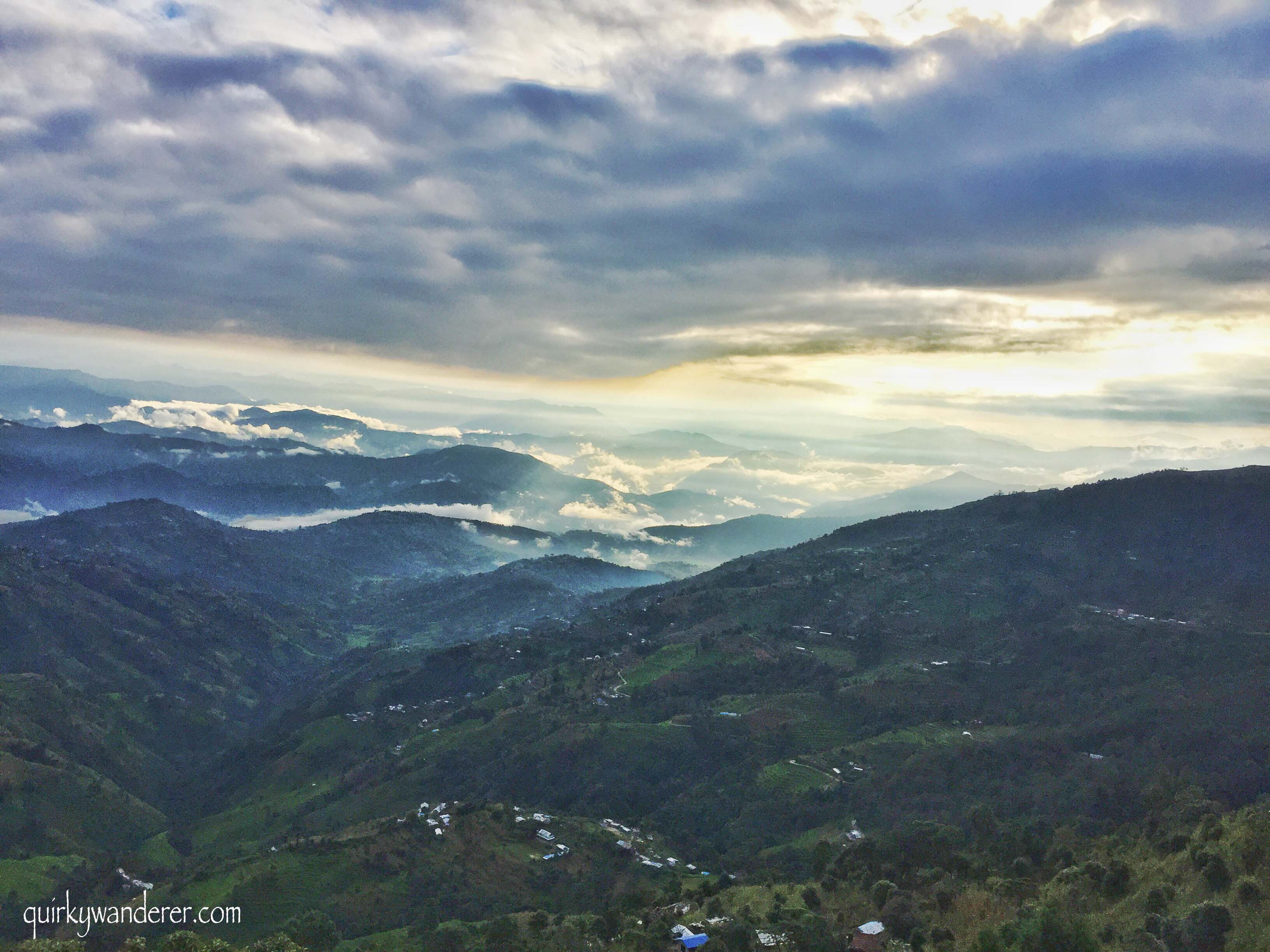 Food: 4.5/5: Great effort on the culinary front by the Chef.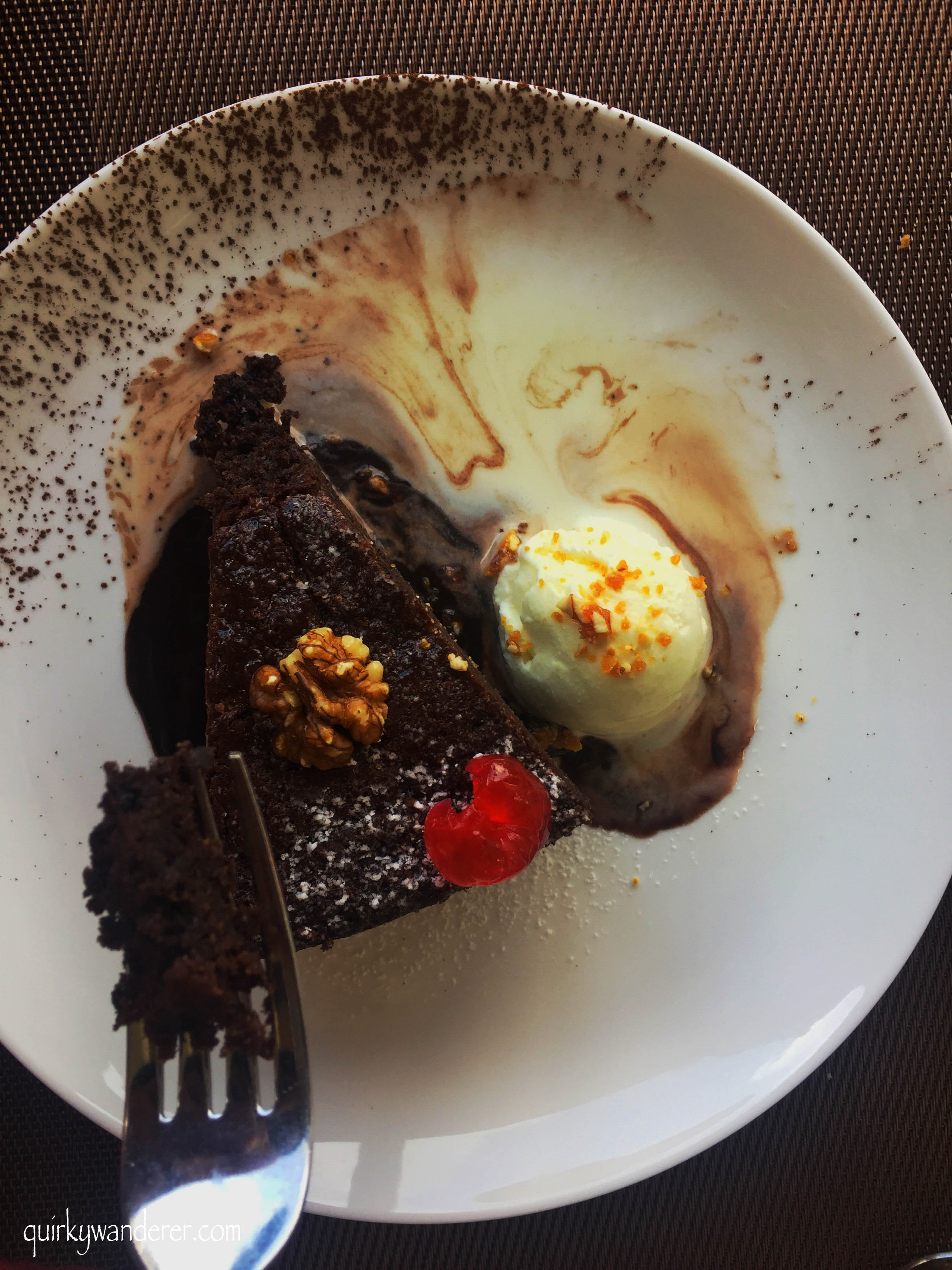 Service: 4.5/5: Super helpful, despite language barriers.
Things you must know:
Nagarkot is 32 km from Kathmandu and is at an height of 2175 m.
Nagarkot is a perfect place to relax and unwind. Rather than searching for things to do, its best to soak in nature's beauty.
Winters in Nagarkot can be very cold. Its best to carry warm wear.
Nagarkot is not very developed and basic health care can be found in either Bhaktapur or Kathmandu, so be prepared.
Nagarkot is known for its eco trails and hiking trails.
There is also paragliding with Everest view for adventure enthusiasts.
Note: I was invited to Nepal by Nepal Tourism Board and Explore Himalaya.