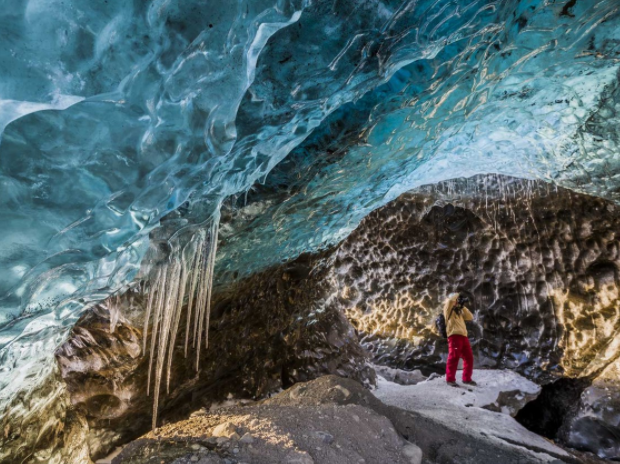 There are places you see recurrently in your dreams. Sometimes bizarre experiences with a deja vu feeling. There is a connect and you cannot explain what it is.
There have been few vivid dreams I have seen, featuring polar bears on floating icebergs and pristine glacial lakes surrounded by fiery volcanoes.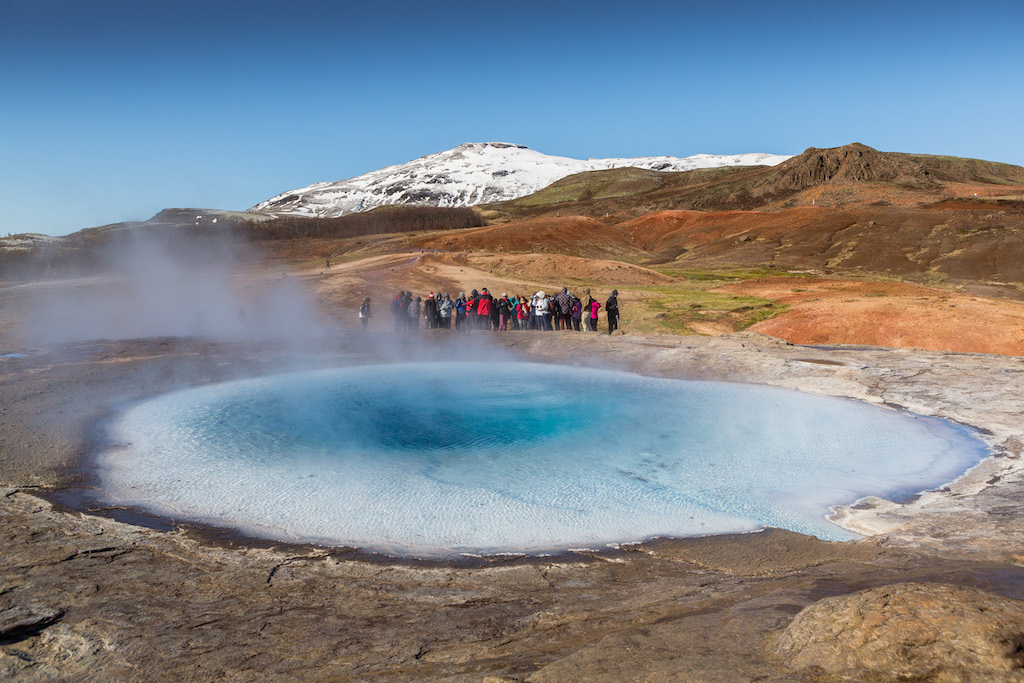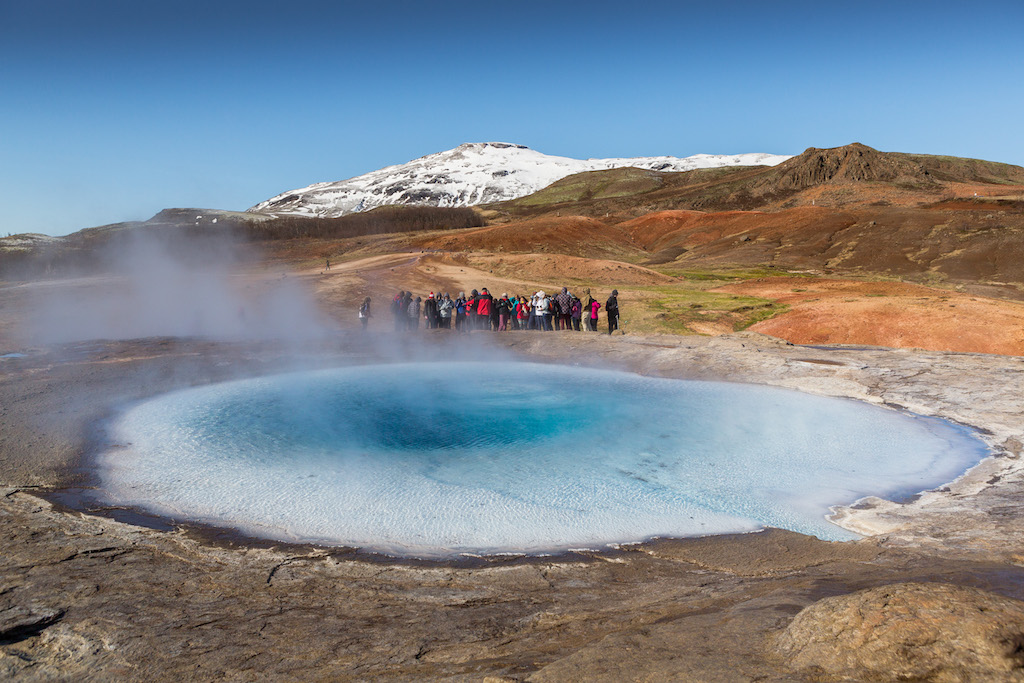 As my itchy feet started exploring the world bit by bit, places were ticked off the bucket list only to be replaced by new ones.

And soon Iceland started shimmered on top of the list. 
I wondered why the bias to a country I have never been to. 
Was it because of stunning photographs or envious travel accounts of people who have already visited it or those surreal dreams I revisited time and again.
In case you don't know, Iceland is a land of contrasts and perhaps the most surreal landscapes: from glaciers to geysers, from black beaches to blue lagoons, from frozen ice caves to hot water springs, from towering cliffs to thunderous waterfalls. 
So here's a list of ten reasons why Iceland is on my wish list (being a nature lover) and the dreams that support each one of them:
1.Whale watching In North Iceland: 
"I see crystal clear waters and translucent light above me. It's the sun, I know and the surface isn't very far, as I swim upwards, only to find a dark movement over me. It hovers, blocking the sun. My heart races as I swim underneath it. It's a whale." I wake up wishing the dream never ended.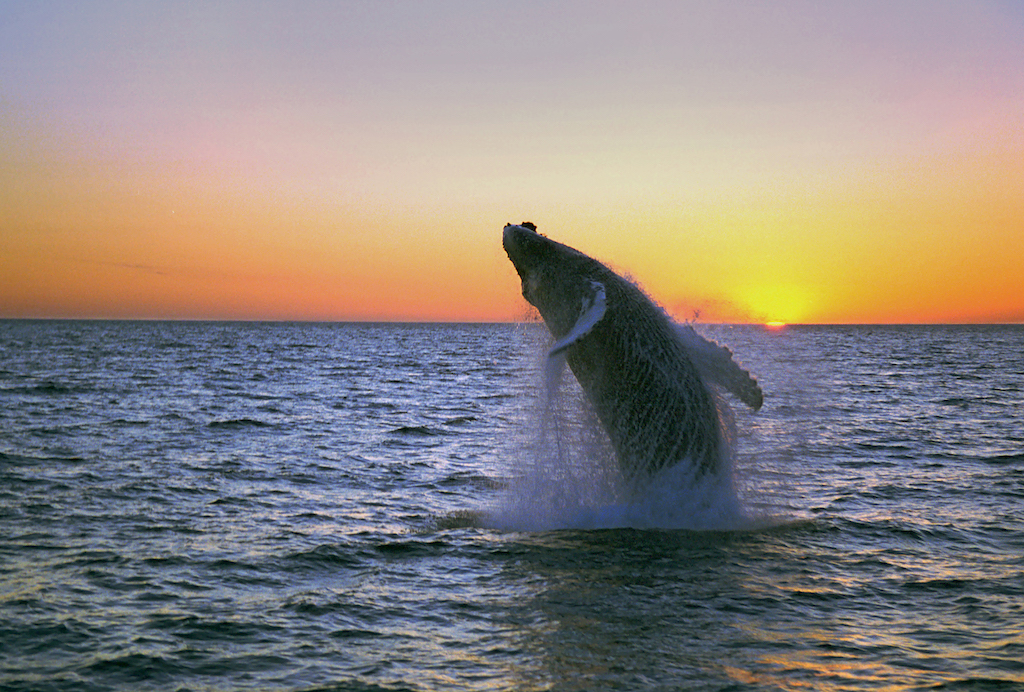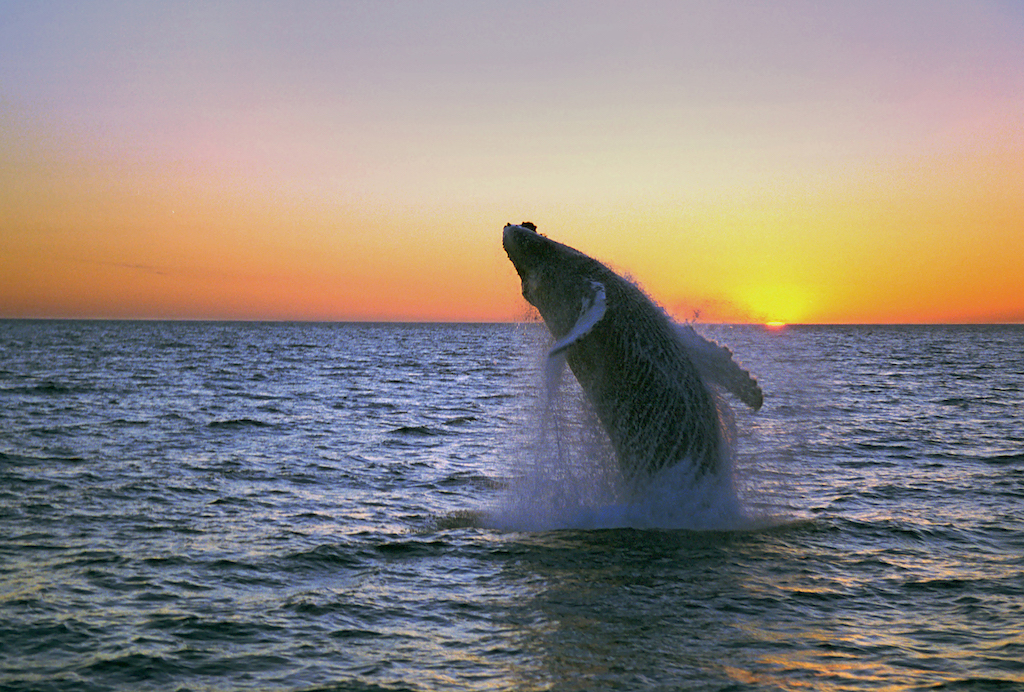 Iceland is known for the variety of whales that frequent its waters. From the majestic Humpback whale to Minke whales.
And if you get very lucky, you can even see the incredible Blue whale. Most whale watching tours are in North Iceland near the Dalvik village where travellers can spot these beauties from a rib boat. 
2. Skaftafell Park : of black desert sands and glacial rivers.
"In the middle of the dense birch wood forest were faint sounds of water at a distance. I pant as I climb higher. This isn't an easy hike. The cliffs are mysterious and I keep walking to find the source of water and Whoa! It is a gigantic waterfall."
I wake up abruptly to sound of running tap water.
A hiker's paradise, Skaftafell boasts of breathtaking vistas, its black sand plateaus blend with icy lagoons and stunning glaciers, making it every photographer's dream.
It houses the Svartifoss waterfall also known as the Black fall is a waterfall that flows along basalt cliffs, making it a mysterious beauty.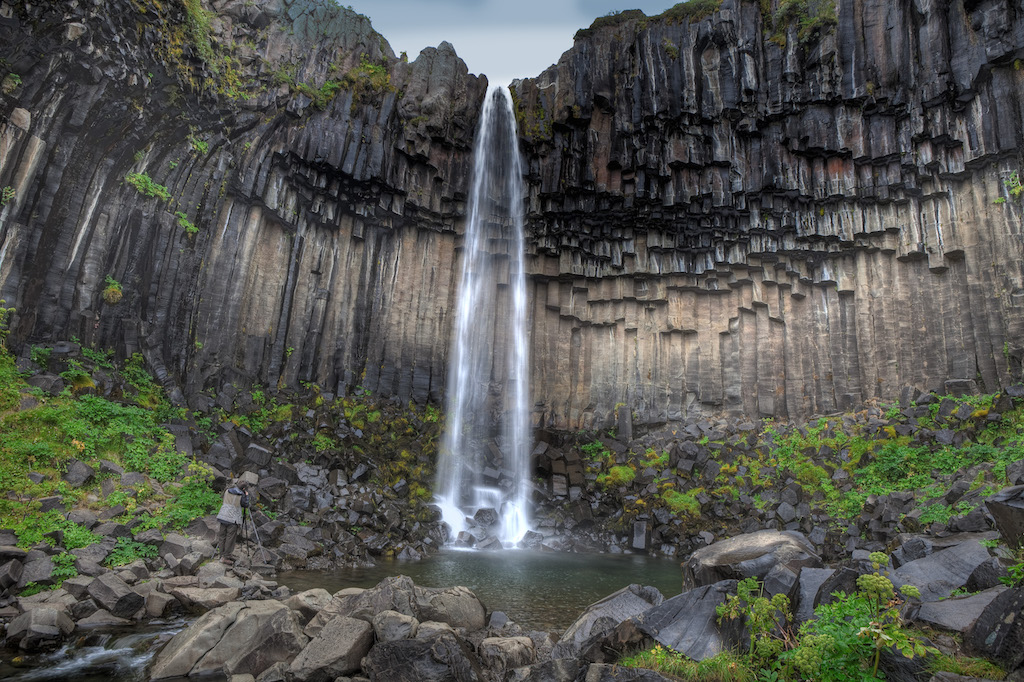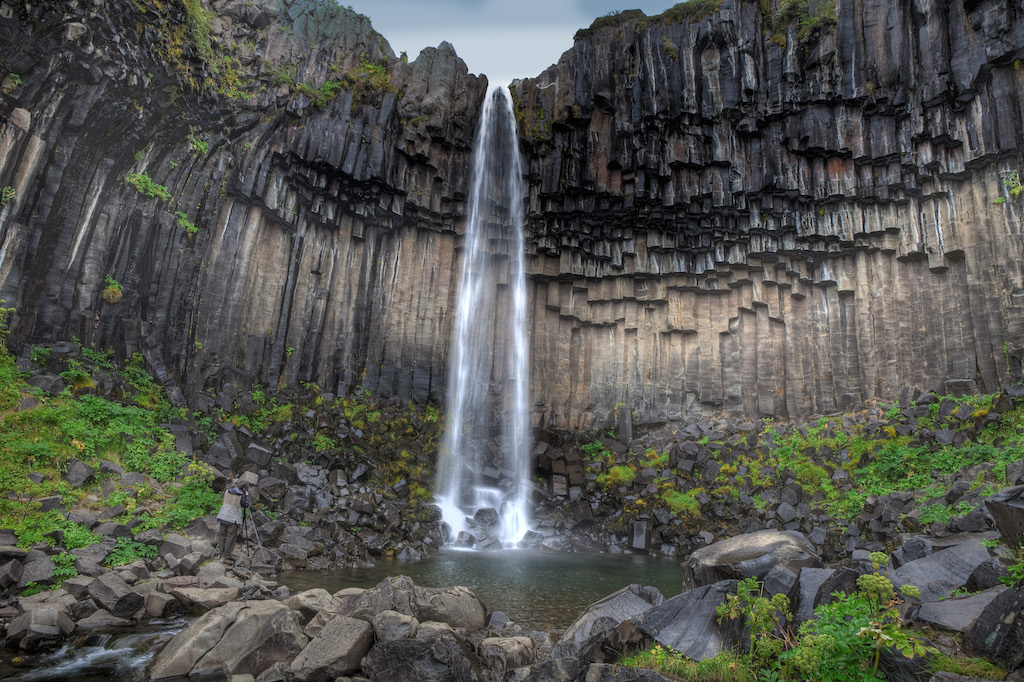 3. Jokulsarlon : of Titanic Icebergs
"It was a jam. Me and Mr.Furry (the polar bear) craned our necks to see through the floating icebergs. "Why doesn't this move!" I ask. And we see an army of polar bears going somewhere…"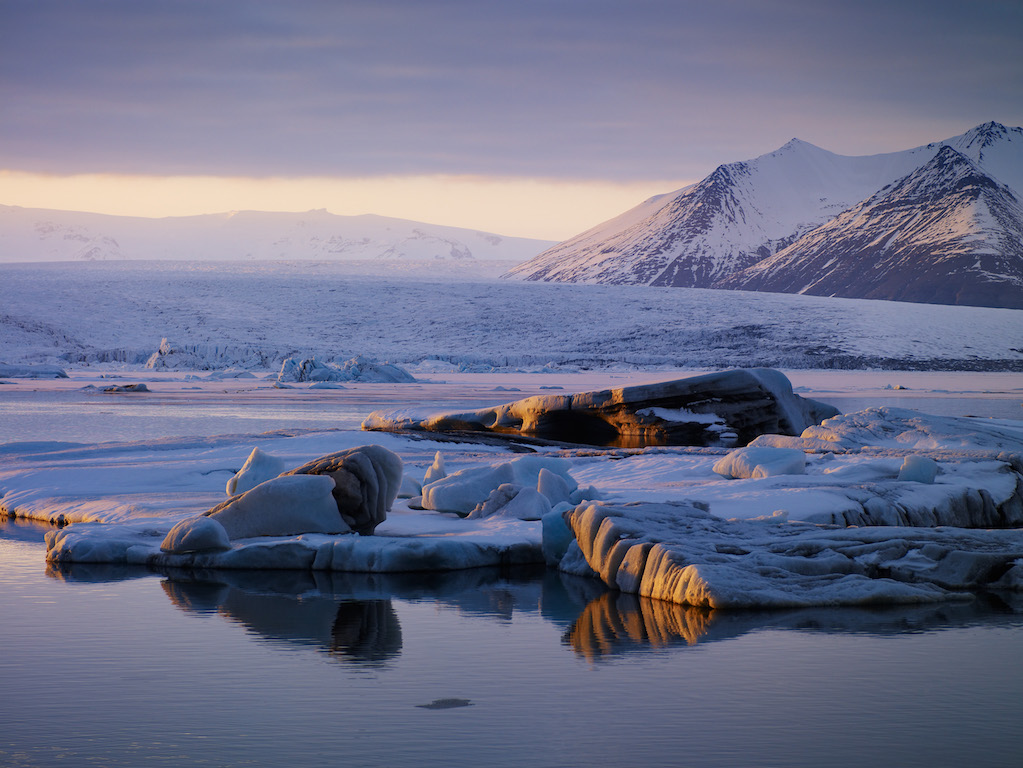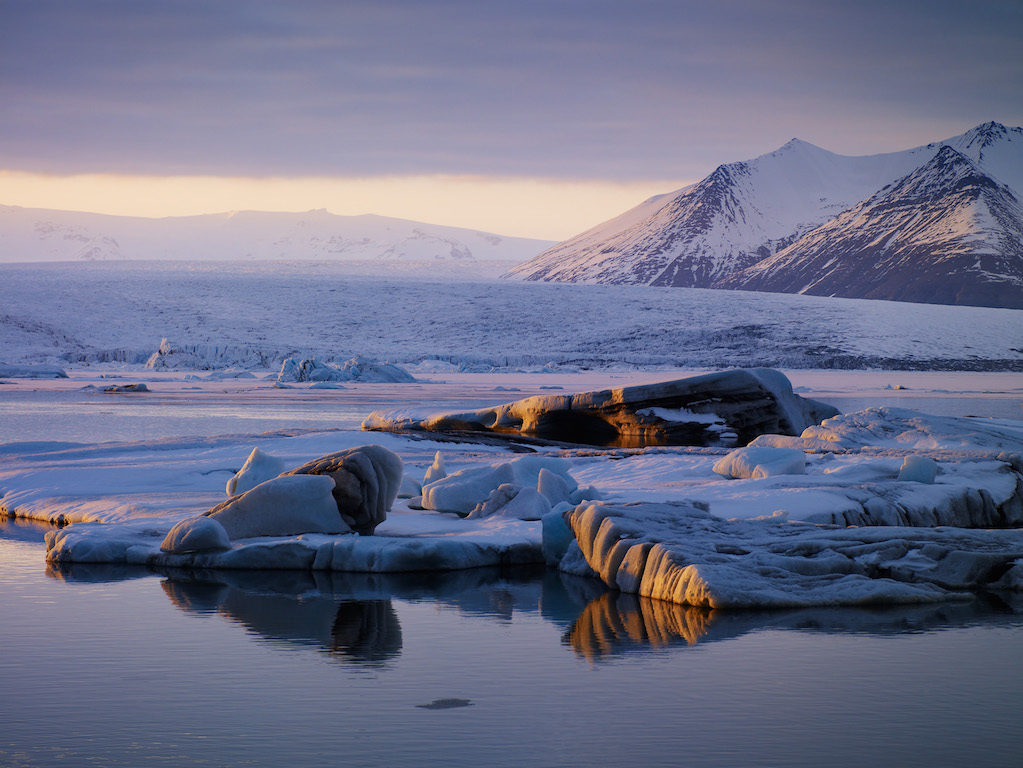 I say this with full conviction that Jokulsarlon can make anyone wish they could teleport to it. Picture this: Snow White ice bergs floating in the glacial lagoon and if luck favours you, you get to see the magical northern lights! Here is where dreams turn to reality.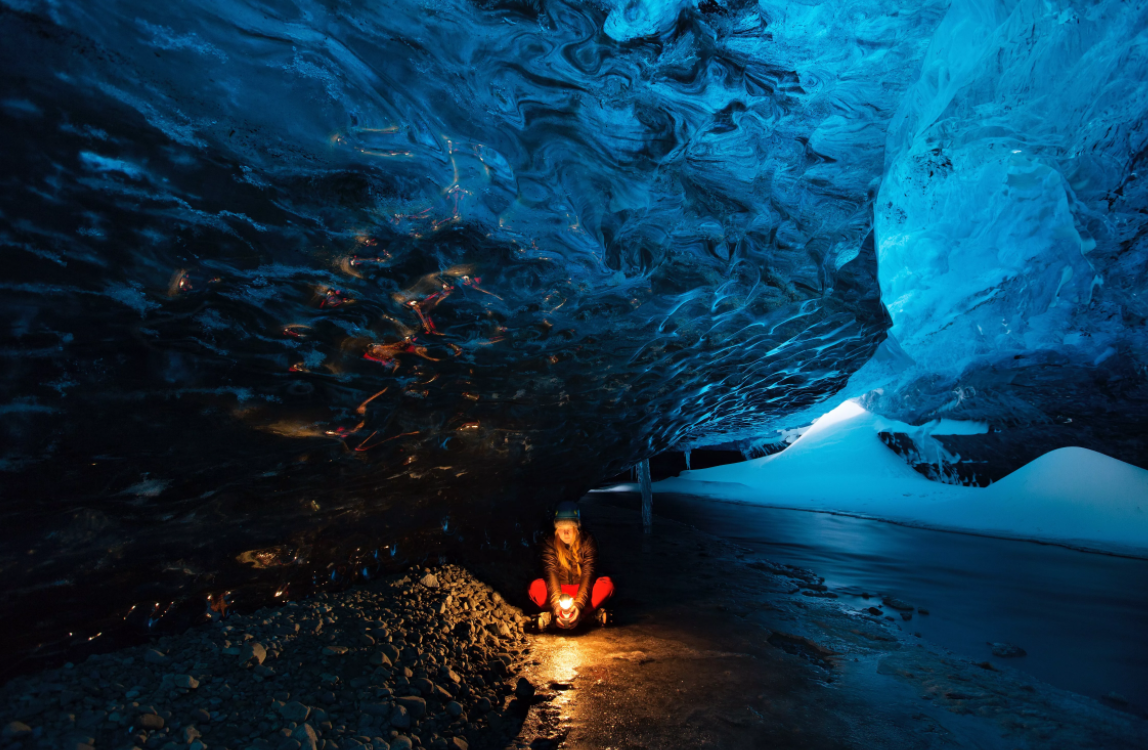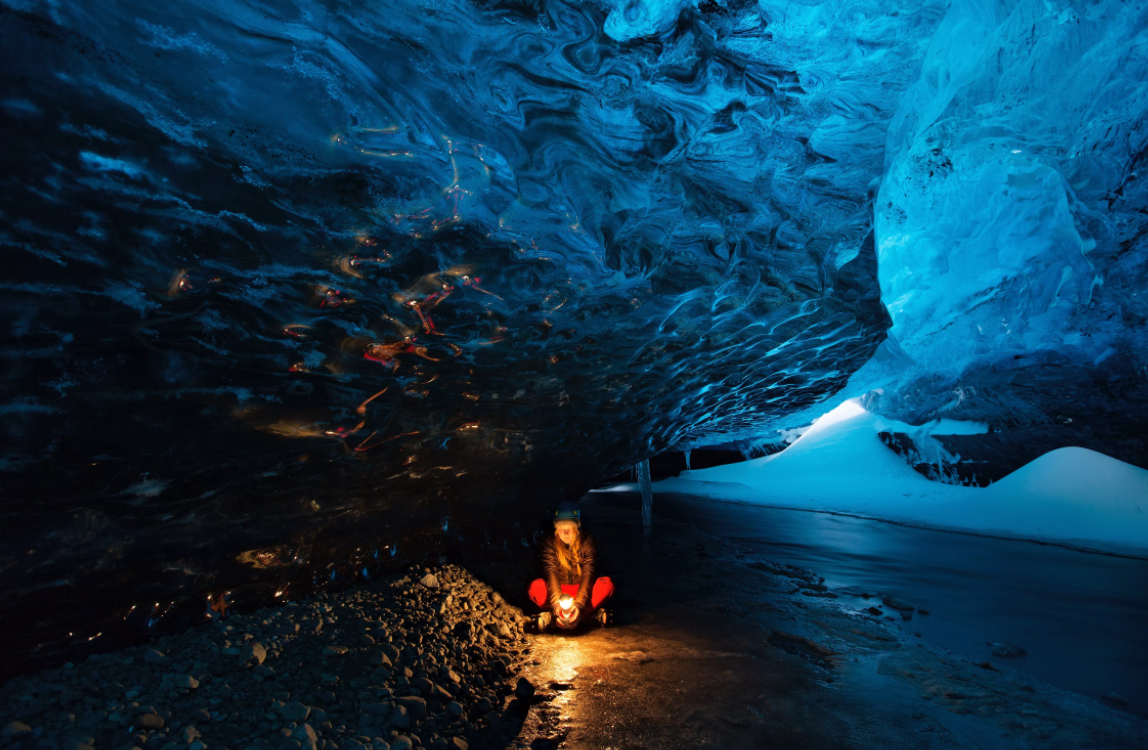 In winter, who wants to go ice caving( me! Me!) at the enchanting Vatnajokull glacier, where you can enter the frozen caves and explore them!
And what's better ? You can choose to stay at one of these exotic hotels while you chase the Northern lights!
4. Asbyrgi canyon: of hidden lores
Haven't we all dreamt of a sitting atop a canyon, with towering cliffs? What if the canyon is in a horse shoe shape and a tree haven, with varieties of birch, willow, fir, larch and pine? 
Ancient lore says that Asbyrgi Canyon was once known for its hidden tribes. It is also known as the Shelter of Gods. (Not surprised! )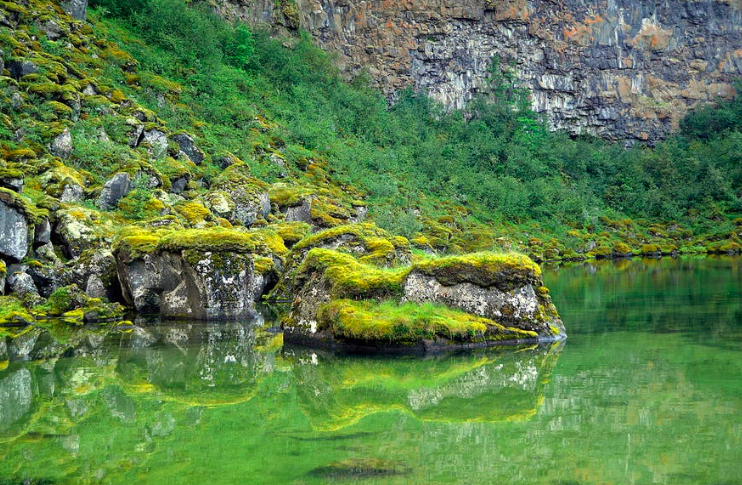 5. Husey in East Iceland: A summer dream
"Untouched beauty, the backdrop of mountains, the sun shining over my face and the company of feathered beauties. I walk amongst grazing reindeer and I know even in my dream, this is a dream."
Husey in Iceland is a summer spring dream, attracting riders. But my reason to visit it is different.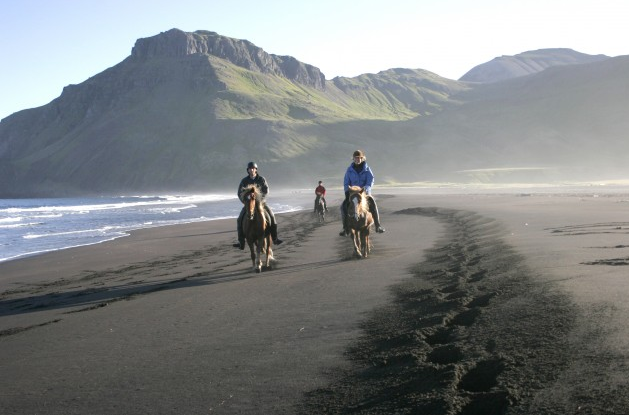 Reindeer grazing,
Seals lazying,
And me birding! 
With several species of birds like the Great Skua, the Arctic Tern, the Black-tailed Godwit, the Redshank, the Whimbrel, and the Red-necked Phalaropem, Husey is a birder's paradise.
6. Reynisfjara Beach: the mystic black beauty
"It was a strange dream,a black sand beach. How is it even possible? I laugh as I get out of bed."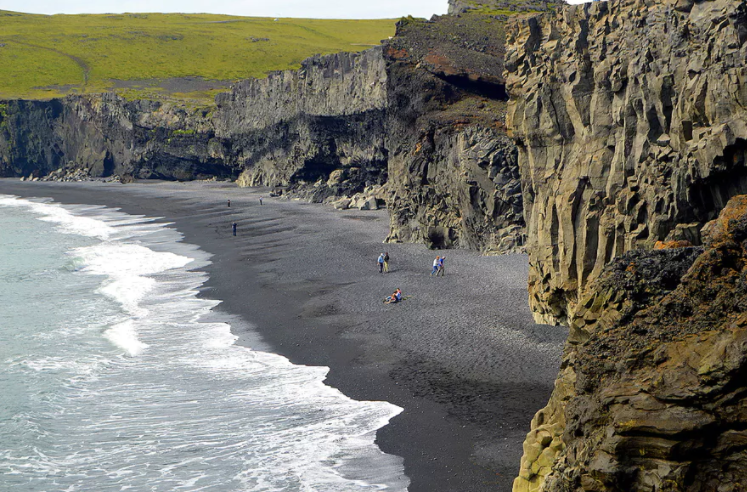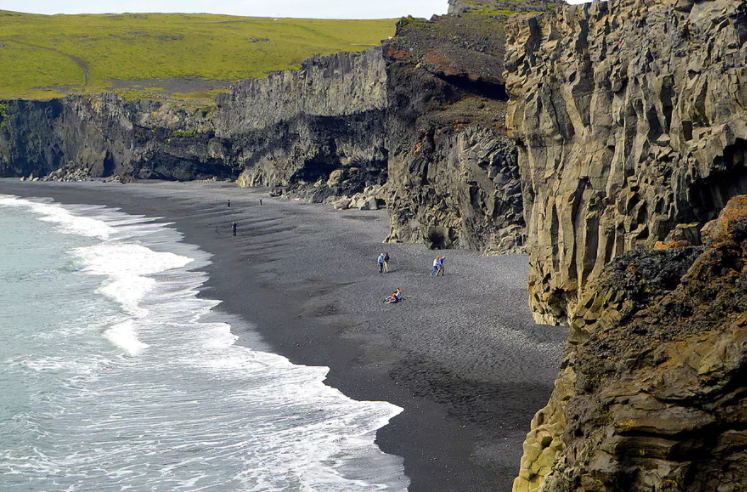 On the south coast of Iceland, the Atlantic waves roar and crash on black sandy shores. The beach has ethereal landscapes: enormous basalt rocks and gigantic sea stacks, now home to nesting puffins. The beach has a mysterious lore attached to it and is truly one of my biggest reasons to visit the country.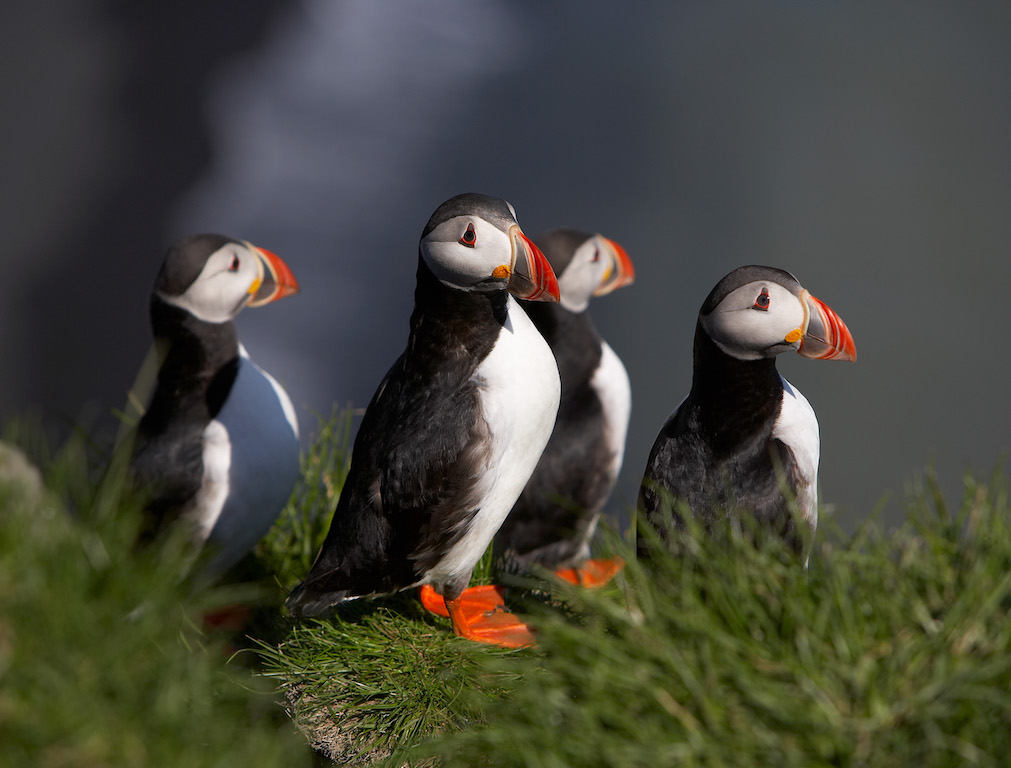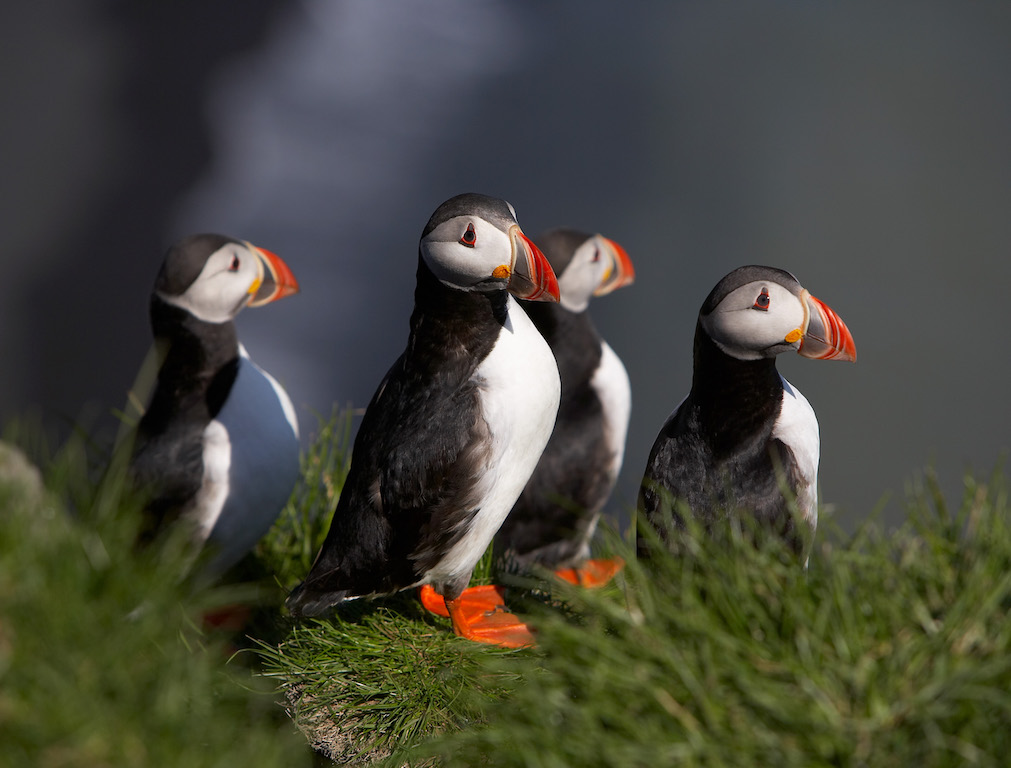 7. Thingvellir national park: A Dive to remember
"There needs to be something that explains my recurring diving dreams!"
A blend of culture, history and geology, Thingvellir is situated in South west Iceland and is famous for it's Rift Valley, the largest natural lake in Iceland and Silfra diving spots.The Thingvellir area is part of a fissure zone running through Iceland, being situated on the tectonic plate boundaries of the Mid-Atlantic Ridge. The faults and fissures of the area make evident the rifting of the earth's crust.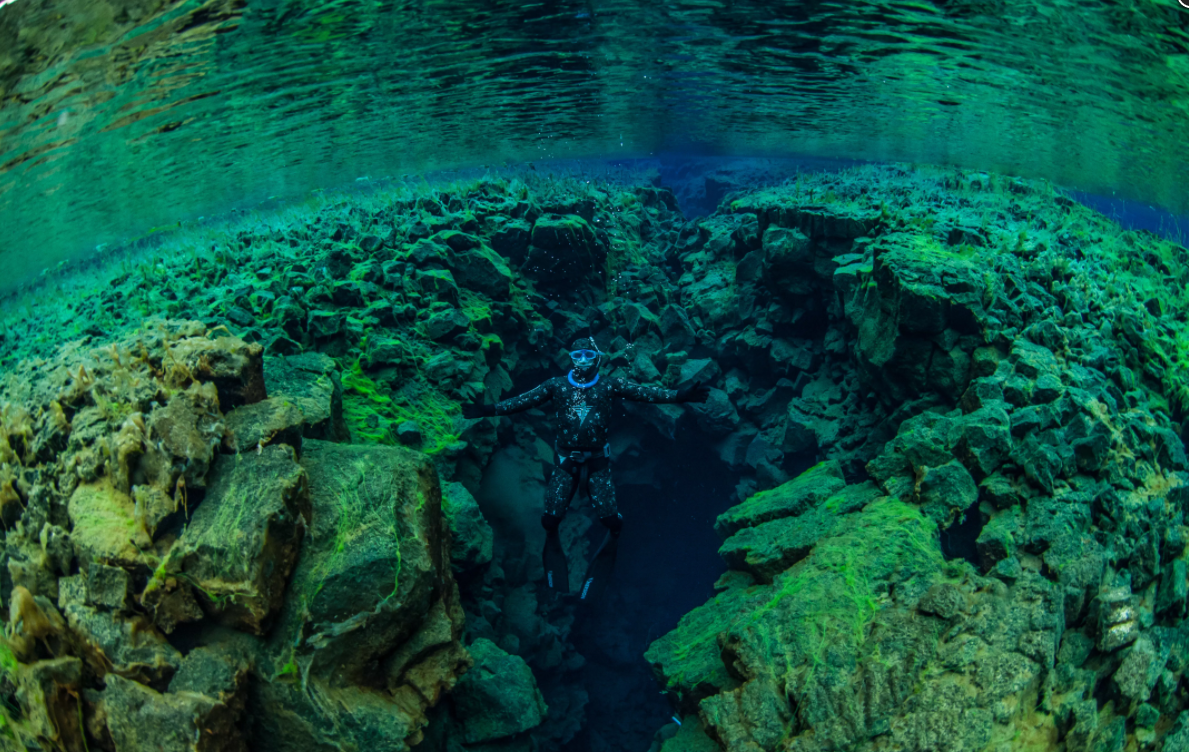 The Silfra fissure, is known as one of the top dive sites in the world. This is actually a crack between the North American and Eurasian continents, meaning that you dive or snorkel right where the continental plates meet and drift apart about 2cm per year and you can directly be in the crack between two continental plates.
8. Hekla: The Active volcano
"The nightmare that it was: I was too close to the volcano when it erupted and I didn't budge. The molten lava in all its fury was so fascinating and I was rooted, ignoring all the screams".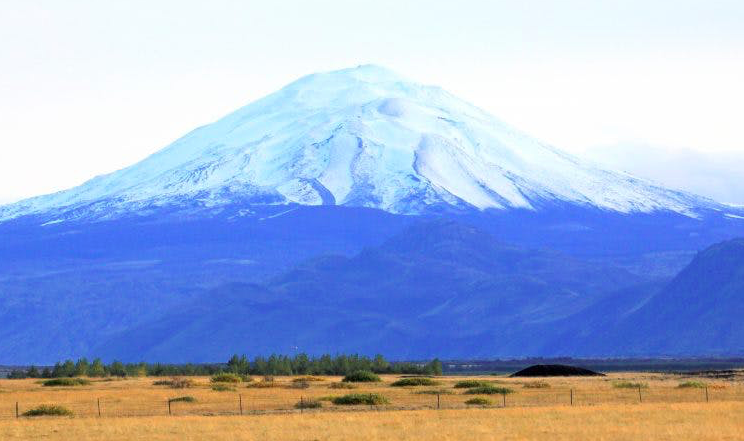 It's a dream to visit an active Volcano and what better than Hekla, an active volcano situated in South Iceland. Legends say it is here that witches gather to meet the devil and Hekla is the Gateway to hell. With the looming danger of it erupting anytime, hikers still hike in the region and it is extremely popular for skiing in spring. 
9. Hornstrandir Nature Reserve: The bliss of solitude and nature.
North Iceland is one of the least inhabited places and Hornstrandir in all its vastness was once home to farmers and their sheep and fishing families, now what remains are deserted meadows full of wildflowers mushrooming in alpine moss and remnant of the past habitation. One of the most picturesque parts of Iceland, it is famous for its hikes. It is a perfect place for those who seek sweeping views of the backcountry and savour them in solitude.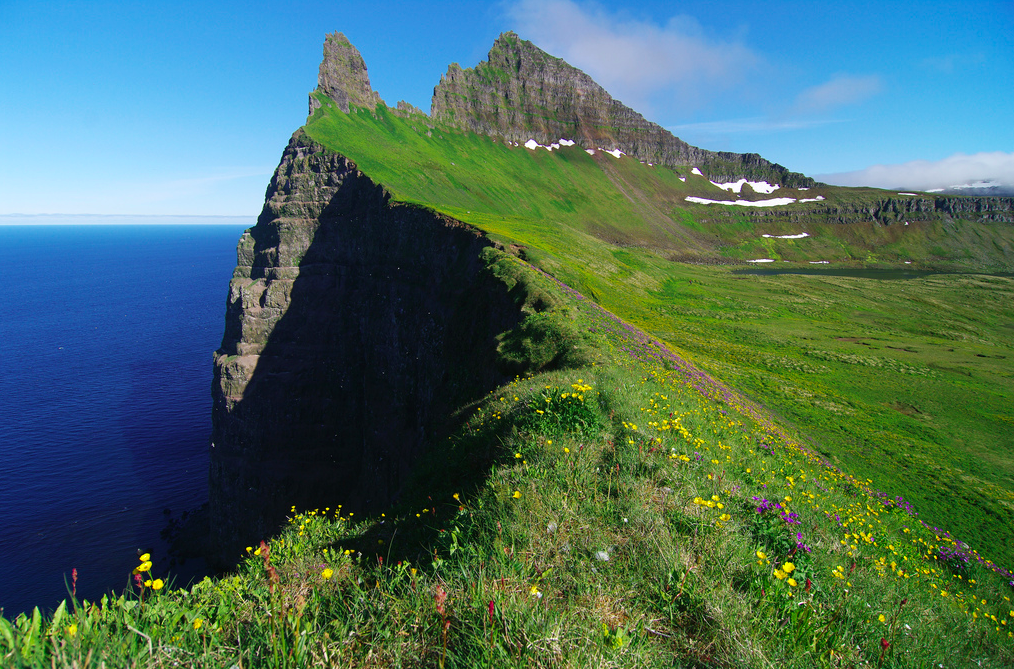 10. Blue lagoon Spa: the ultimate detox
After all the diving and caving and hiking and birding, Iceland has the perfect solution to unwind. A geo thermal spa situated in a lava field with warm waters rich in silica and sulphur. The waters are said to cure skin diseases.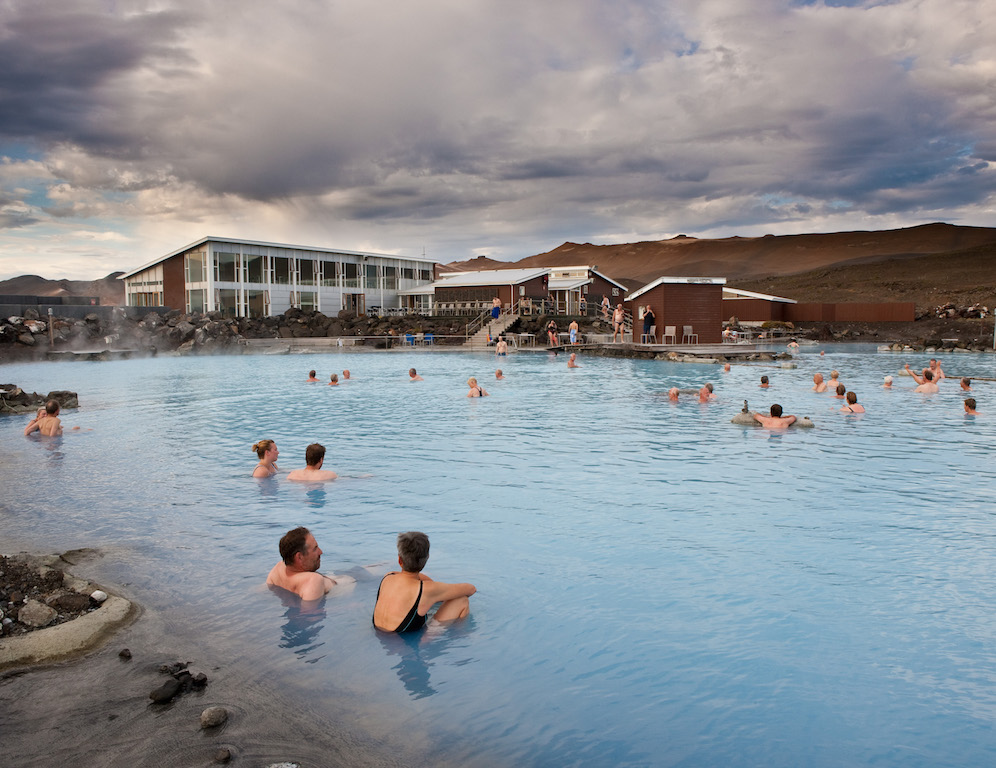 All you need to do is rent a car from Reykjavik and head straight to the Blue Lagoon for a natural spa like none other.
I am sure you will wonder why have I ended with a man made wonder after all the mystical natural gems of Iceland?
Isn't it obvious. Need to get closer to real world and drift away from the dream that makes you doubt reality! Here are some tips to plan your trip to Iceland. 
Because it is only in Iceland that all my weird, surreal dreams will find their closest real counterparts.