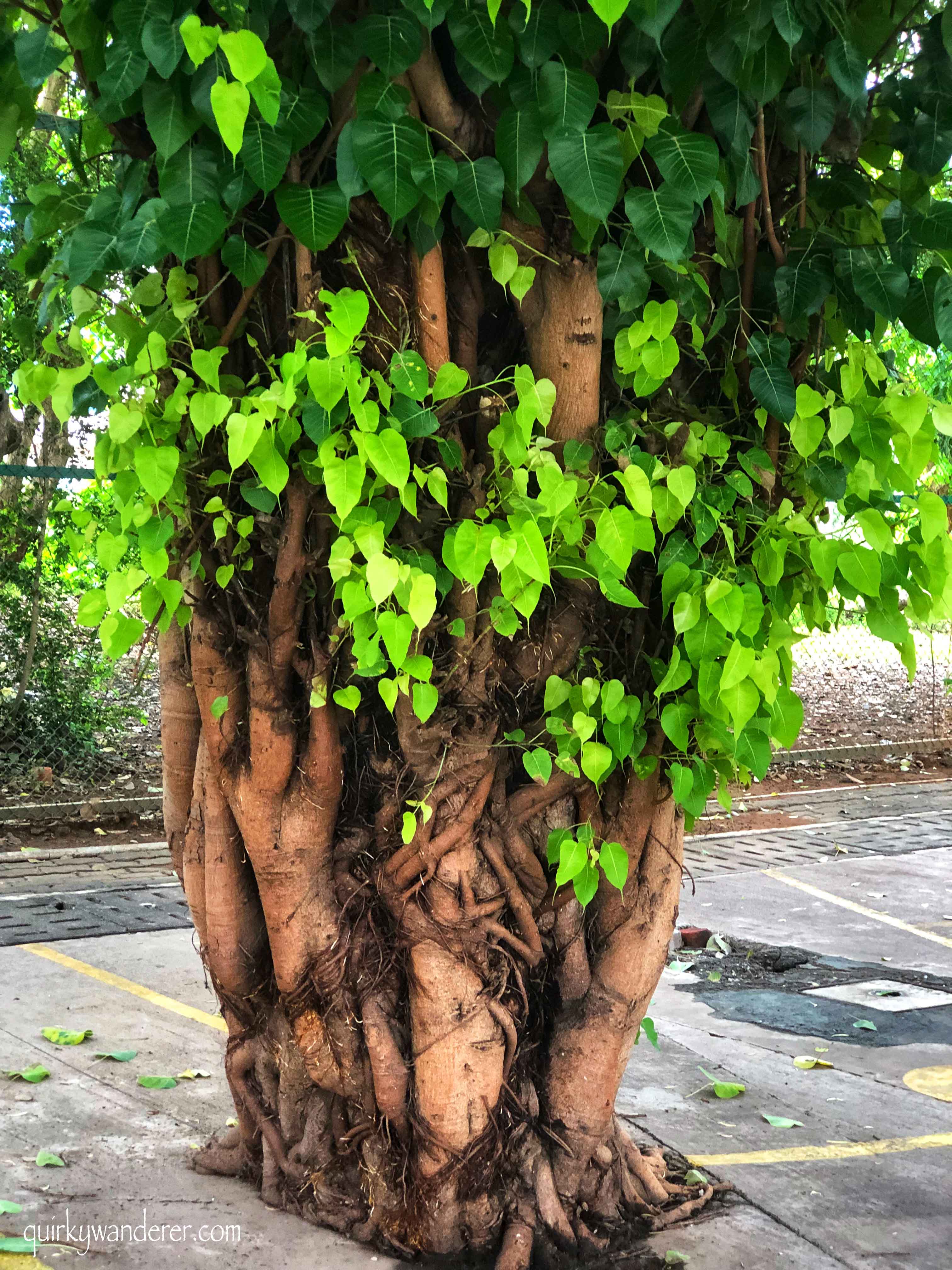 When was the last time you hugged a tree? 
Not in a forest. But in a city?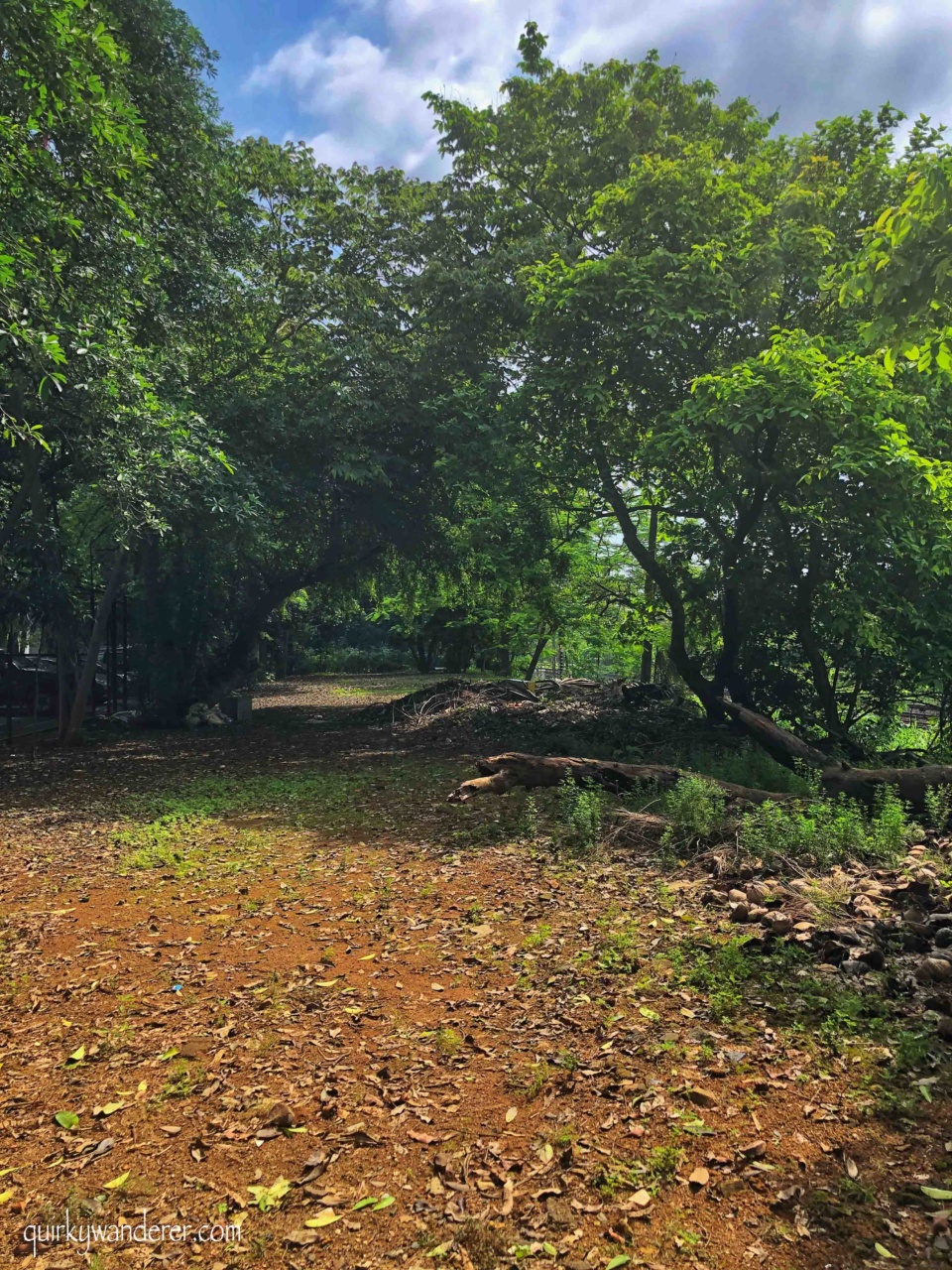 When was the last time you stood under it?
Not merely for shade, but to look up and appreciate it's tiny details?
Feel it's bark, touch it's leaves, go closer and study the creepers winding around it?
And when was the last time you were a part of a Tree appreciation walk? 
On a tree appreciation walk, you are likely to do all of this and more.
And while I had perpetually hugged trees in forests, breathing into their craggy crevices and inhaling their fragrance, this visit was special for me.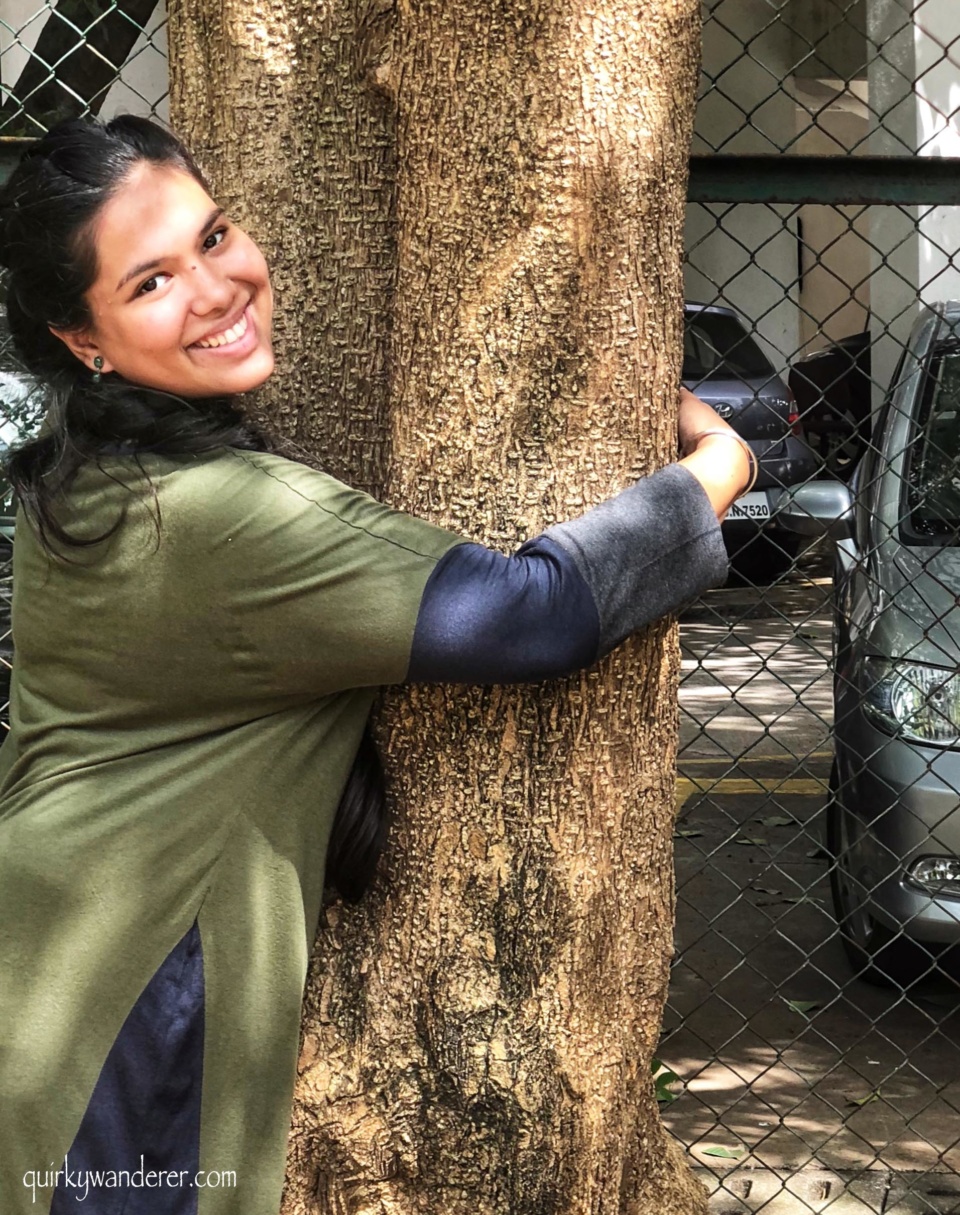 These were trees that grew in cities. The lesser appreciated lot. Always under hyped as compared to their more privileged counterparts in forests. 
On one Sunday, Renee Vyas , a dear friend, an expert botanist and a tree lover took us around Great Eastern gardens : a residential colony where we saw trees in a different light.
We gazed up to see their barks , some slender some stout, we caressed their leaves, each so unique with different patterns and we scouted under their canopy to look for fallen flowers and fruits.
A group of excited people of all ages, huddled around Renee, who narrated stories with a flair that will make you listen to her with rapt attention. No heavy botanical gyaan, not a single dull moment that would make you plonk yourself under the tree and nap, as she compares leaves with slit skirts and engages everyone with trivia that made eyes widen and jaws drop.
In this Sunday morning rendezvous, we met over a dozen trees, some known, some known but not quite and some so familiar , yet unknown. It felt like that awkward yet non-embarrassing meeting of neighbours. "Hello, have always seen you, passed by almost every day, but haven't got the time to chat! And oh yes! Look how you have GROWN!". 
Renee took us through the differences of Sita Ashok and the simple Ashok tree which is also known as the fake Ashok! She explained about tendrils and cross pollination. We learnt why Marigolds are used in Torans and also grown in vegetable patches in farms and why certain leaves were pink in colour when there are born.
No. No spoilers here. You will need to join the next one to know.
Then came the story of how one mutated tree led to the existence of an entire tree species.. No, I am not telling you which one 😃 The story of the pollination of the tamarind flower was the most interesting. To think how meticulous the whole process was, how well crafted and innovative. Amidst the stories, the group treated themselves to an over ripe Tadgola ( fruit of the Toddy palm), like excited kids sniffing novelty.
Watching the leaves of a Charcoal tree , made me fall in love with nature all over agin. Those impeccably serrated leaves, zig zag, each tailor made, like god's labour of love.And then we met Kadambh, a distant relative of the Kadam tree, dear to Lord Krishna. It's fresh green leaves glistened against the blue sky, as Renee weaved a tale around Kadam and Lord Krishna's antics with his beloved gopis.
While the Devil tree enthralled, White Frangipani flowers bewitched. Twinkling through the foliage, with their yellow centres, we stood and saw these white beauties called Champa in Hindi.
It felt like an open air museum, where artefacts were right in front, a few of them over 100 years old. There wasn't any fee to come see them. Just a will to pause and admire them. 
I stood under the Kailash Pati tree, with a branch of its pods hanging right over my head and it's alluring fragrance pleasing my senses. Held the delicate flower in my hands and for once, saw it in sync with the tree and it's ecosystem.
Saw it's intricacies, it's many folds, the levels of pollens.
A little ashamed, a little embarrassed for not meeting these neighbours like I should have, but also so elated to have finally intruded, not for shamelessly borrowing something from them (like " Hi! I came for that newly bloomed pink rose"), but paying a genuine 'Can-I-be-privileged-to-have-your-time?' visit. 
Something I will do more often, for sure.
This walk was led by Mrs. Renee Vyas and organised by the National Society of Friends of Trees. She can be reached on reneevyas8@gmail.com .
You can also join their FB page for more updates on their tree walks. They have been conducting walks in Mumbai since April 2010 and all their walks are FREE of cost!