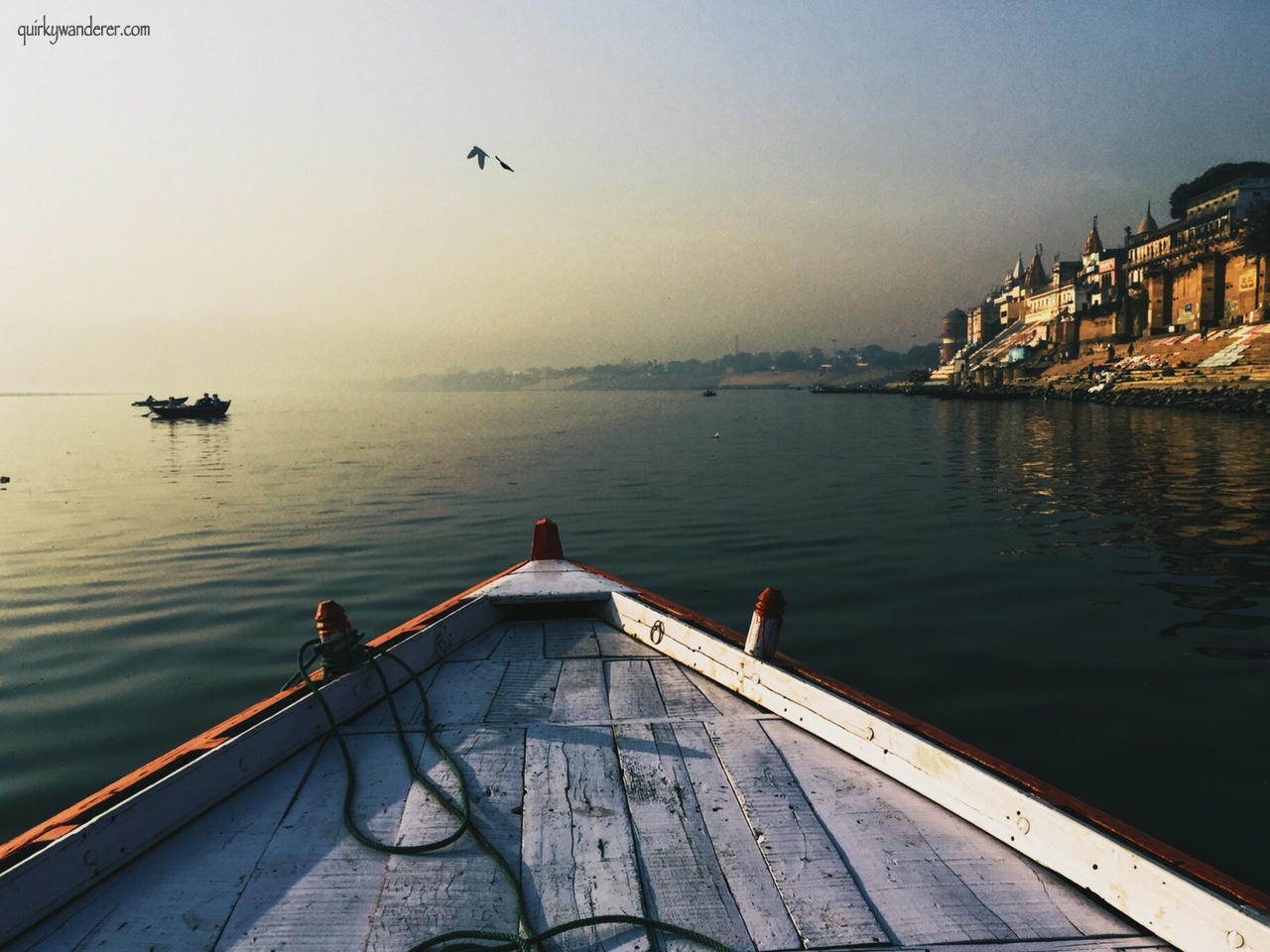 Firstly, a heart felt thanks for reading and appreciating First Impressions of Varanasi : Part 1. This post is the sequel to it, highlighting some other aspects of this mystic city.
While the Ghats, Gallis and the Ganga Arti form the essence of Banaras, but there is much more to this ancient city.
The quintessential boat ride is an opportunity to see one of the best sunrises in your life and capture stunning frames of the river and Ghats.
Banaras is synonymous to temples. The city is a temple town, with Kashi Vishwanath temple, dedicated to the Hindu god Shiva, being the most important of them all. There are various other temples scattered around the city, each with its unique story and architectural charm.
Beyond these temples of worship, are temples of work. These are tiny hand looms, nestled in the narrow by lanes of Varanasi, where Muslim weavers, craft magic with their fingers.
Intrigued? Read along:
1. Morning Raagas, Sunrise and the Dying Ganga.
I am in an absolute rush. It's a race against time as I sprint towards Assi Ghat at 5.30 am.
The air is filled with Vedic chants, people have gathered for the morning Arti, some for their routine early morning walks on the ghats and some (like me) to see the sun rise over the Ganga.
It's a sight to behold.
Watching the sun shimmer over the waters, the sky changing hues and silhouettes of boats against the orange sky, as a lady sings classical raagas in the background.
I hop onto a boat, excited to see the ghats from a different perspective.
As the boat traverses across the ghats, I see them in a different light. Not just the ghats but also the Ganga.
She's silently flowing. Petals strewn over her.
Dying. Almost yelping for help. On one hand we worship her on the other hand we insult her, strip her from her beauty. Yet she flows and I wonder, she has given us selflessly over these years, all that she had, while we, selfish to the core have only given her dirt and filth.
The vibrant boats, along the ghats, add more color to the picturesque background.
A note to everyone who asks me how can I be a morning person!
Hope these frames provide the answer 🙂
2. The search for the perfect silk, the dying hand looms and hidden Weavers. 
As I pass through narrow by lanes, I keep stopping intermittently to click old doors and windows, hearing the chuk chuk chuk sound emerging from old, rusty windows.
Peeping into one, I see an old muslim man weaving on a loom. As I focus my camera on him, he shyly lowers the loom to cover his face.
We are in an area of hand loom weavers.This is totally opposite to the glittering showrooms.
Banarasi silk saris are an art form of their own. Golden and Silver zari, weaved in different aesthetic, eye catching patterns. Worn mostly during Indian weddings, these saris are every Indian woman's weakness.
Silk weaving is an intricate yet dying art, faced with competition from power looms, cheap substitutes and the fear of duplication.
I watch young Irfan at work, in awe of his swiftly moving fingers, an eye at the design card hanging in front of him, an eye at the coloured thread bobbins he uses to weave the beautiful design on the silk.
Legs working underneath as well, proof of his impeccable hand leg coordination. He lifts a part of it , proudly to unveil the gorgeous silk sari he is working on.
I ponder how many hands this sari will go through to finally reach its wearer. Irfan and hundreds like him work arduously, day and night, weaving magic in threads of silver and gold.
Of glittering saris to be worn at glamorous events but woven in utmost darkness.
Here is a video, showing a master weaver, crafting a piece with utmost precision.
3. The Temple run.
It's almost a stampede. A long, snaking line of devotees outside the ancient Kashi Vishwanath temple waits for the temple to open. The area is under strict police vigil and one cannot even carry a pen inside. Various check points , installed for frisking  each devote ensure this. Priests saunter about, promising poojas, early darshan , VIP entry and what not.
As I enter the sanctum sanatorium, I marvel at the ancient doorways and carvings. A small shivling is barely seen, under the massive bed of flowers and other offerings.
Within seconds, I am whisked out and there are so many temples in the vicinity. A notable one is of goddess Annapoorna, the giver of food. The colourful temple is painted in bright hues of red and orange. As a local Banarasi told me, "No one in Banaras can go hungry at the end of the day, such is the grace of goddess Annapoorna. It is her blessings that one seeks to ensure abundance."
Walking out of the Vishwanath galli, I lose count of the number of temples in every nook. What echoes in my mind are the chants of "Har har Mahadev" and "Kashi vishwanath shambu".
The city reeks of ancient culture, stories in every lane and mysteries.
A confluence of peace, fulfillment , death, devotion and a man's never ending quest for not just salvation but many other unanswered questions.
The stories are still not over. Stay tuned for more on this ancient city!
Till then "Har Har Mahadev!"