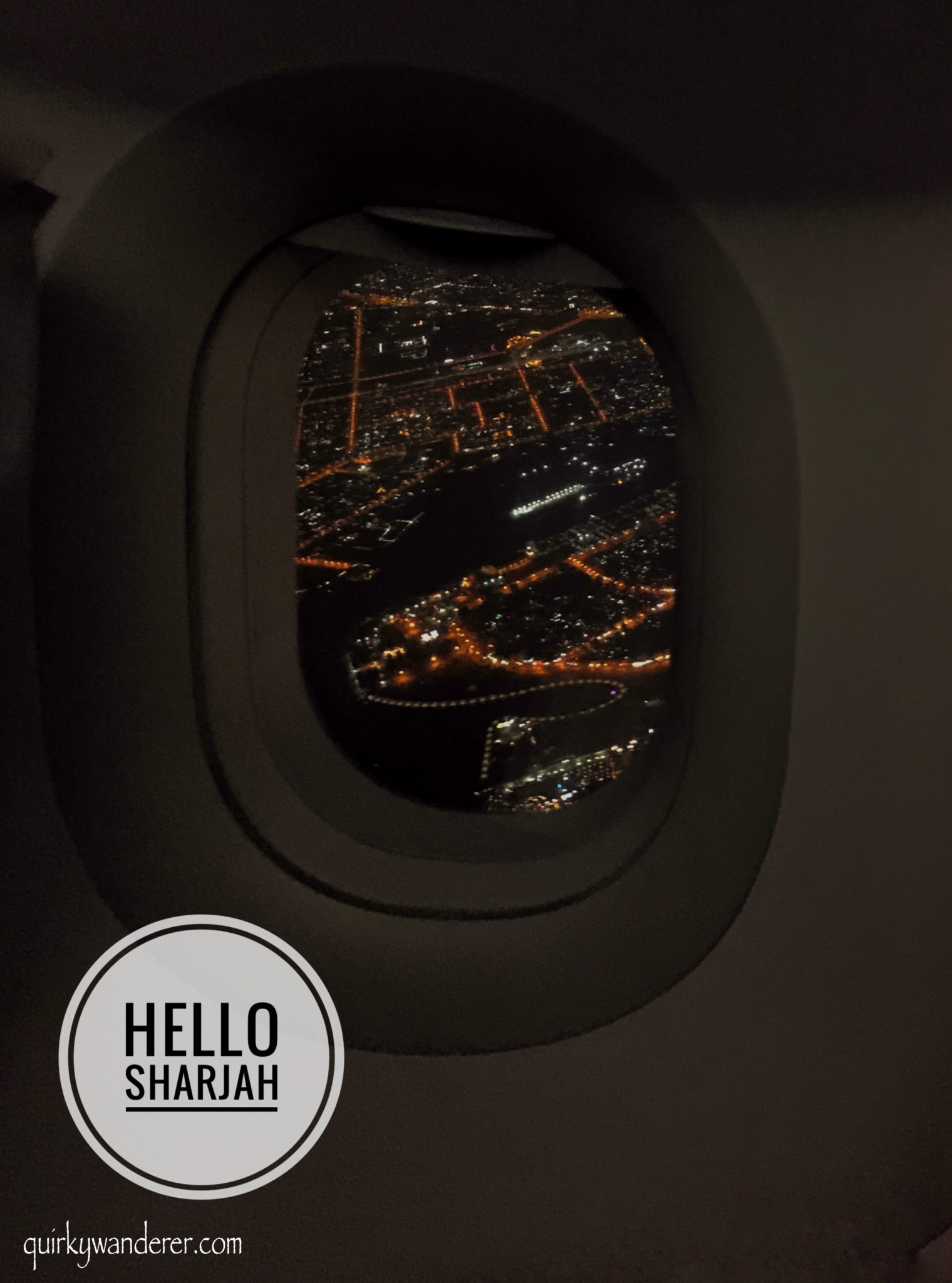 We were on the runaway. Seated in an Air Arabia plane, Sharjah bound, I looked out at the flickering lights of the air wing. This was my 4th trip of the year and it was the second month of 2017.
My very first time with this airline, I had my prejudices.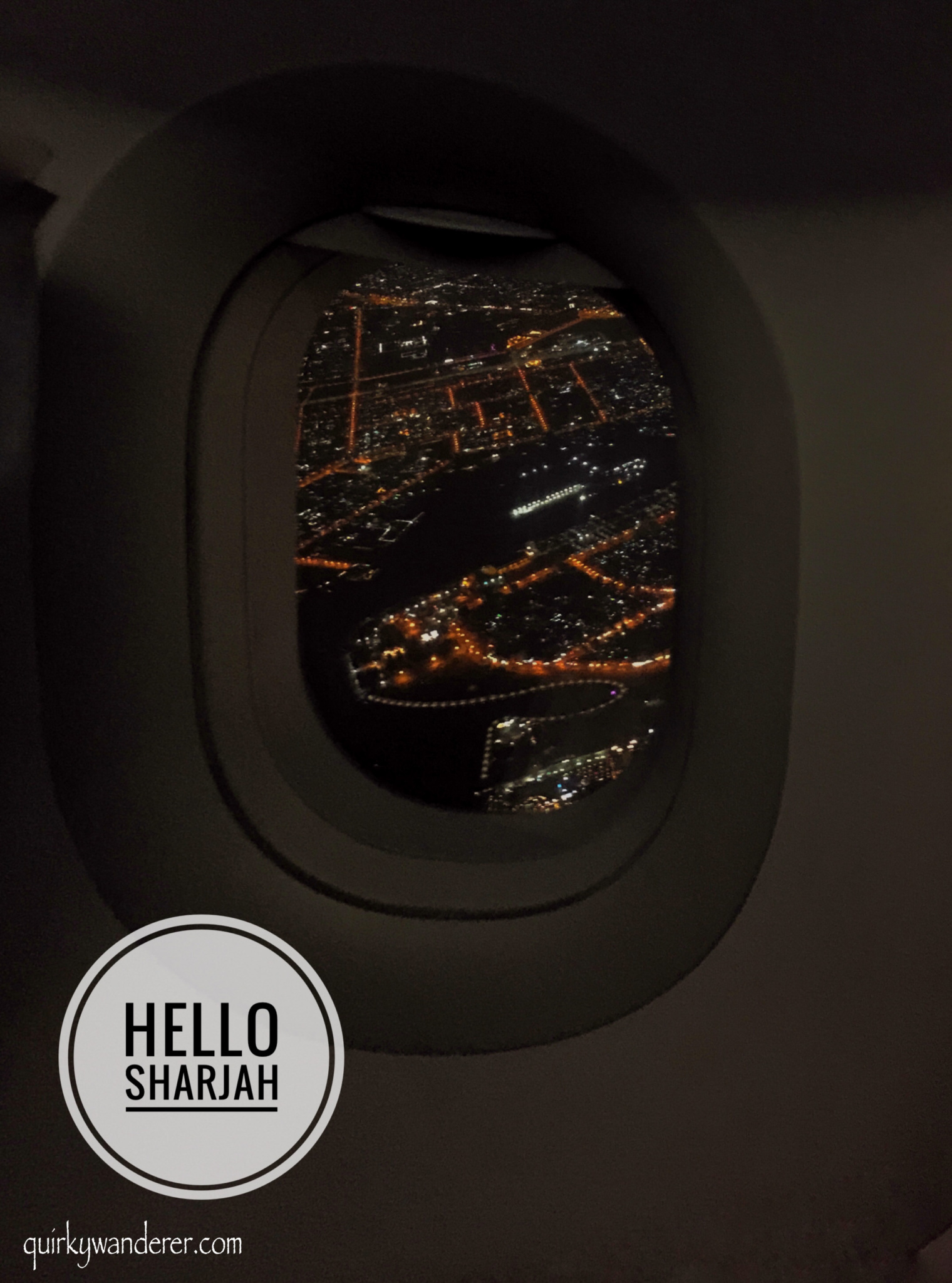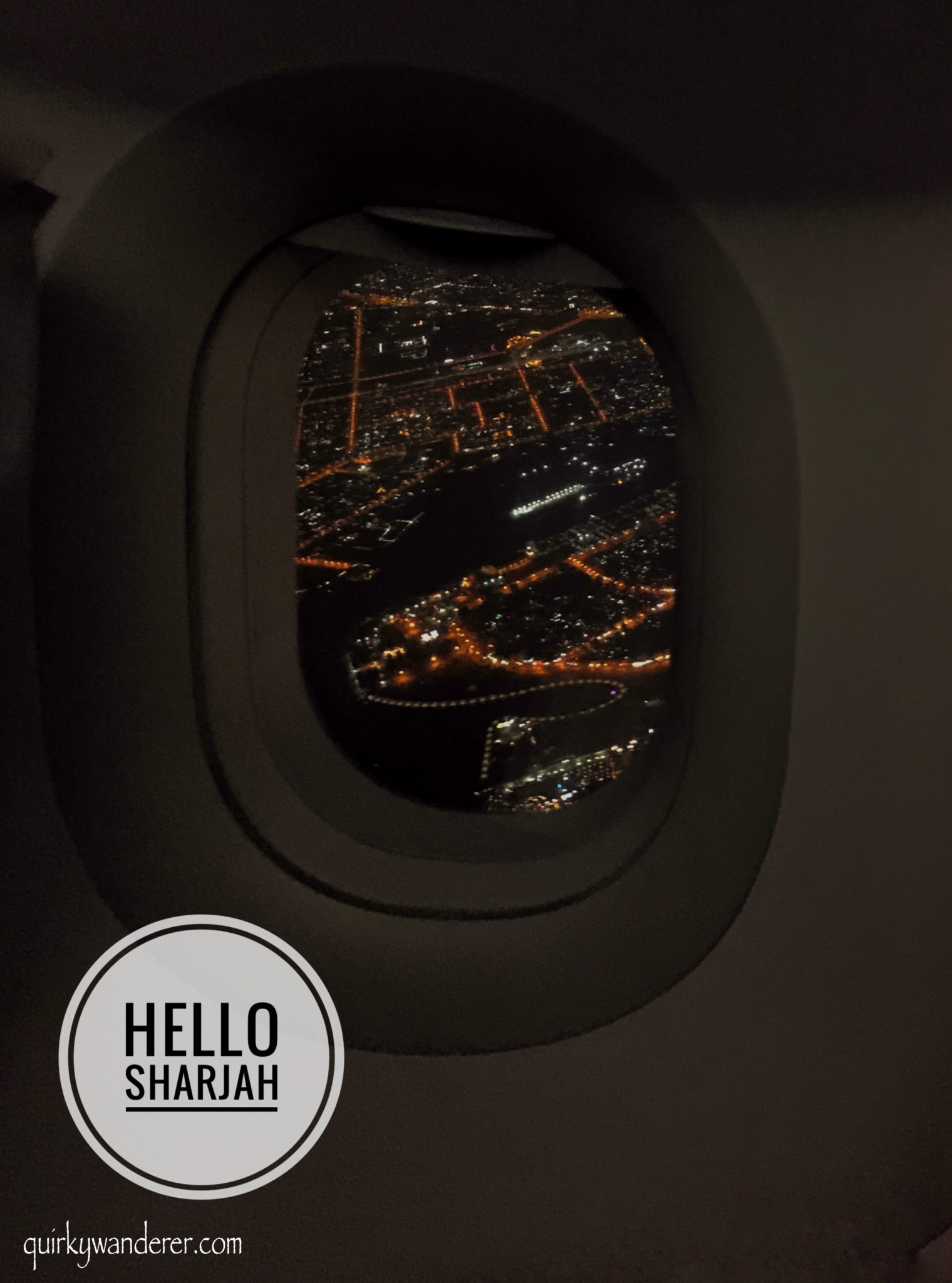 In the cloud of judgements the first thought was being a low cost airline what kind of experience would it give the flyer.
Once you know it's a no frills airlines you start judging factors like Value for money, utility and so on.
Note:Low cost does not mean low quality.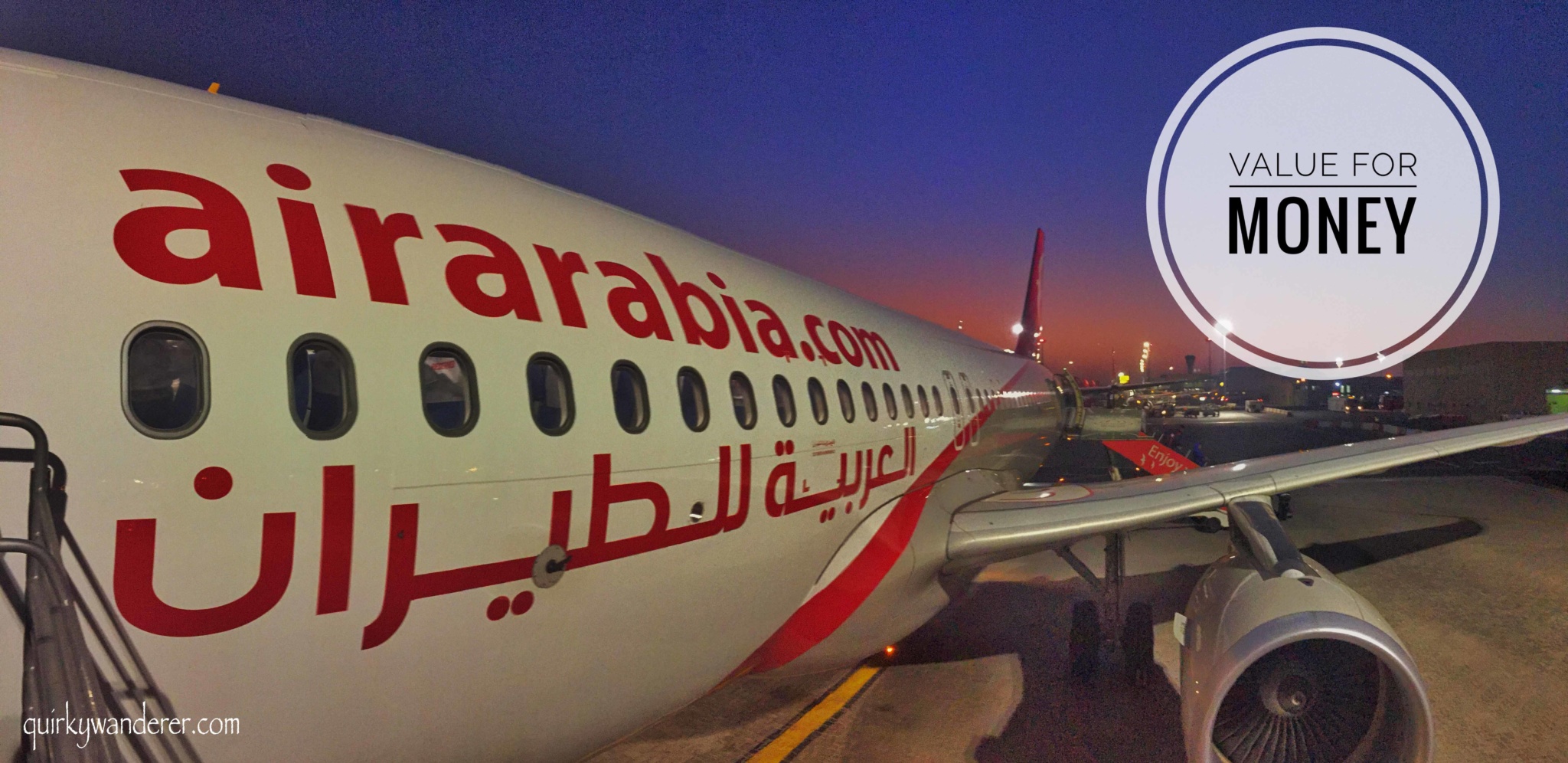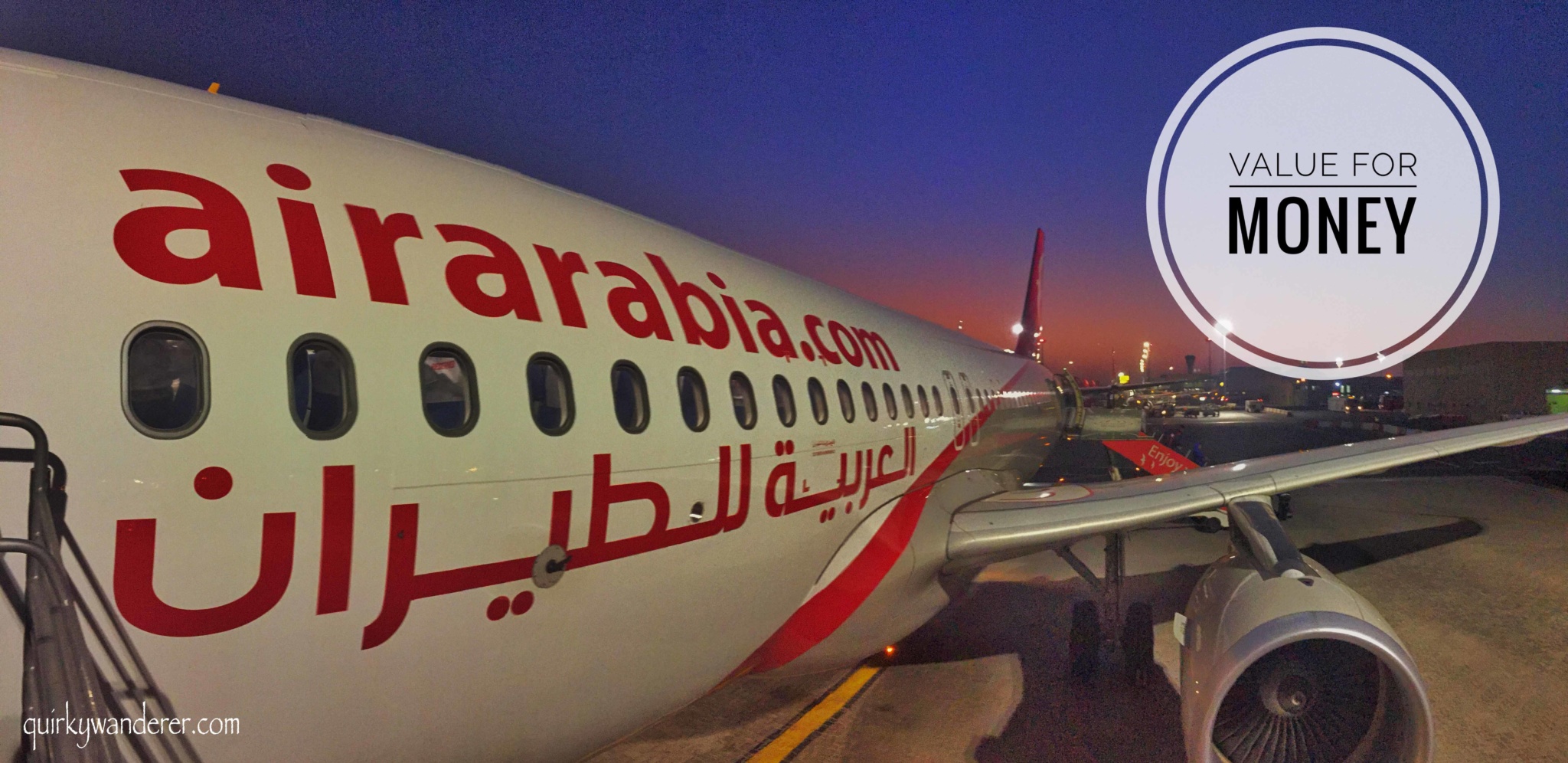 Air Arabia technically has a Pay for what you want policy: 
There are three price brackets for passengers and  frills are dependant on that : Basic, Value and Extra
Check in:
Thanks to the never ending congestion at the Mumbai airport, it is imperative that one checks in online.
The online check in process was done smoothly, a matter of 4 clicks.
Meals and seats can be booked online too.
A speedy check in thanks to a separate Air Arabia counter for baggage drop and an on time departure were very welcome for a weary traveler.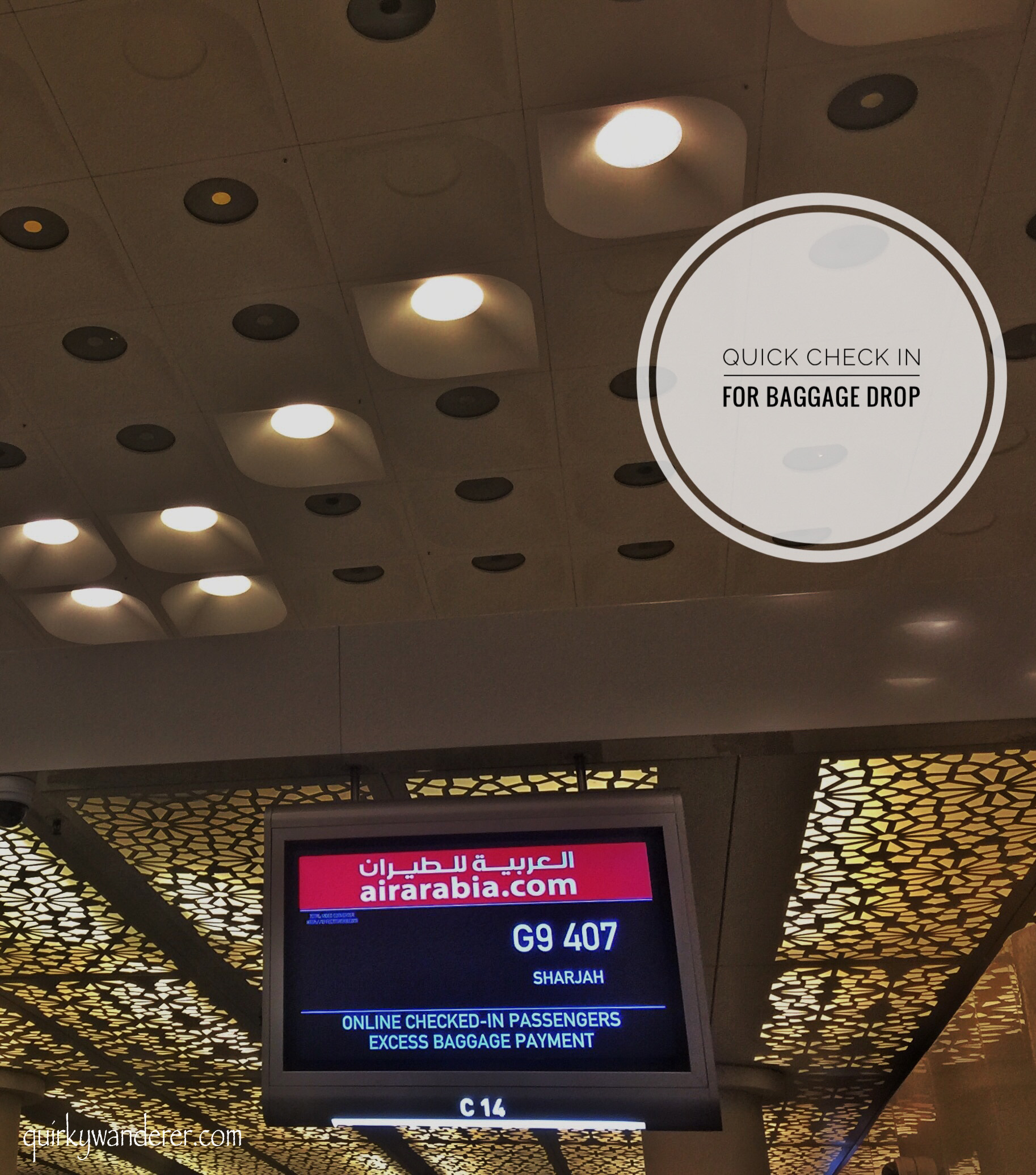 Connectivity: 
Air Arabia connects 13 Indian cities to Sharjah and 88 cities across various countries in the Middle East, Africa and Eastern Europe.
There are flights to 120 destinations in 35 countries from five hubs across the Middle East and North Africa.
[Tweet theme="tweet-box-normal-blue"]Being a VFM airline Air Arabia is making air travel affordable for Five main sectors. [/Tweet]
Entertainment:
There isn't any inflight entertainment. But there is a travel magazine for reading, covering destinations across Middle East and Africa. On a select few display monitors an introductory video plays explaining Air Arabia's presence across the Middle East and Africa.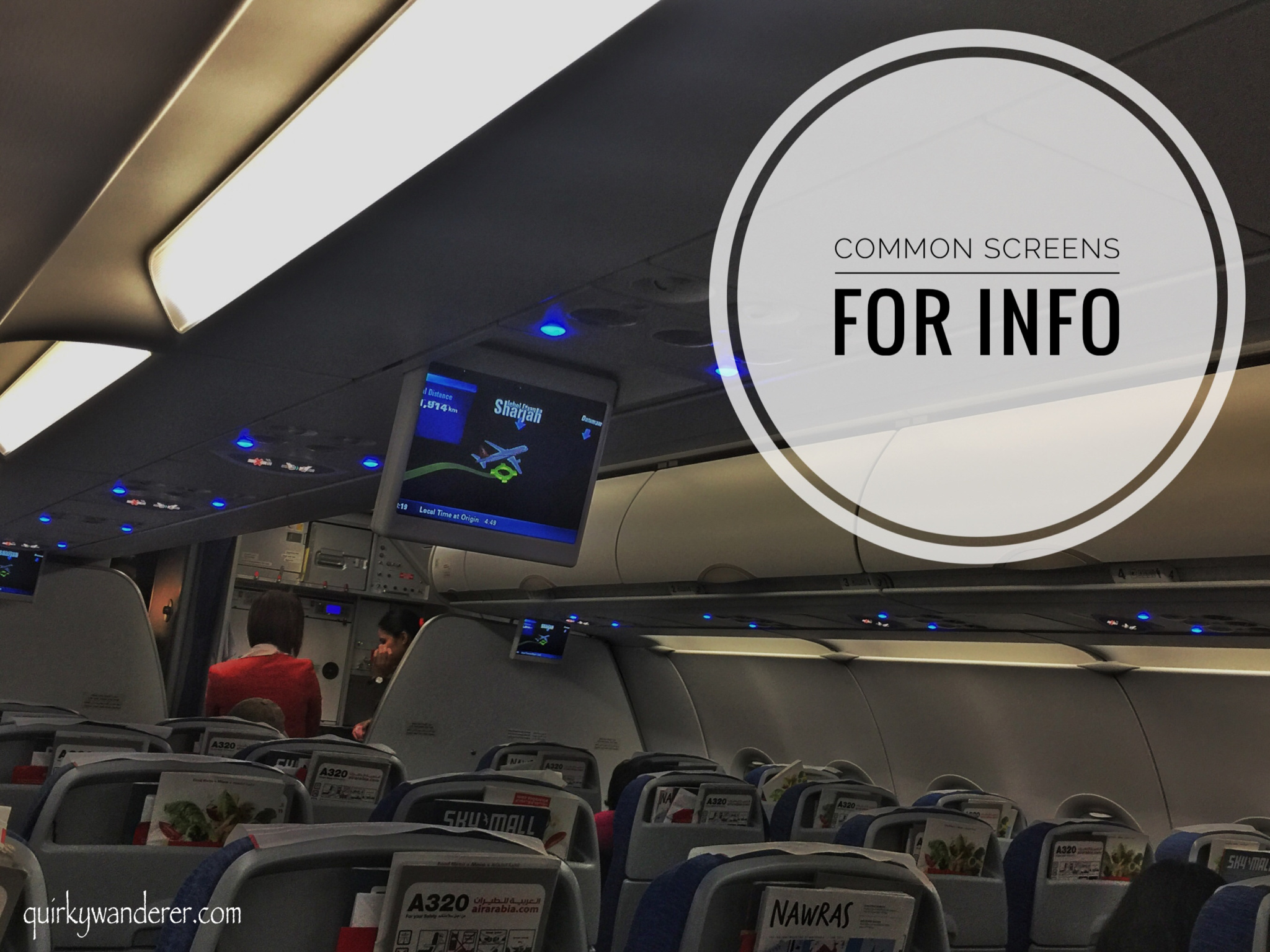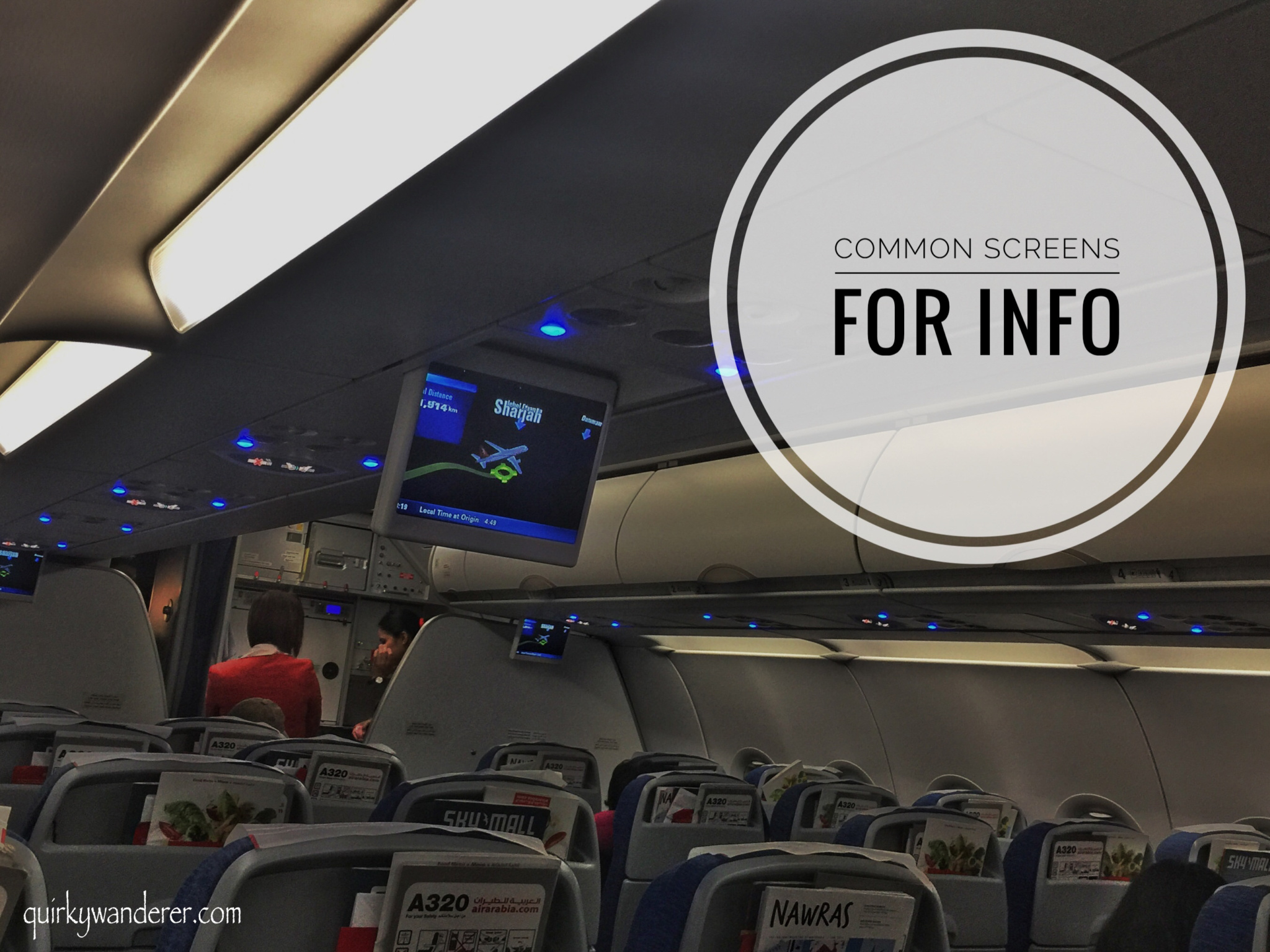 Meals served and hospitality:
Food is chargeable on the basic fare.
My meals were pre booked but the cabin crew had no inkling I was going to write this review. ( treated like just another passenger and hence this honest review).
The crew was multilingual and courteous.
Water is chargeable too which I found slightly strange, being an international flight. A bottle of water costs 2USD.
Alcohol is not served on the flight.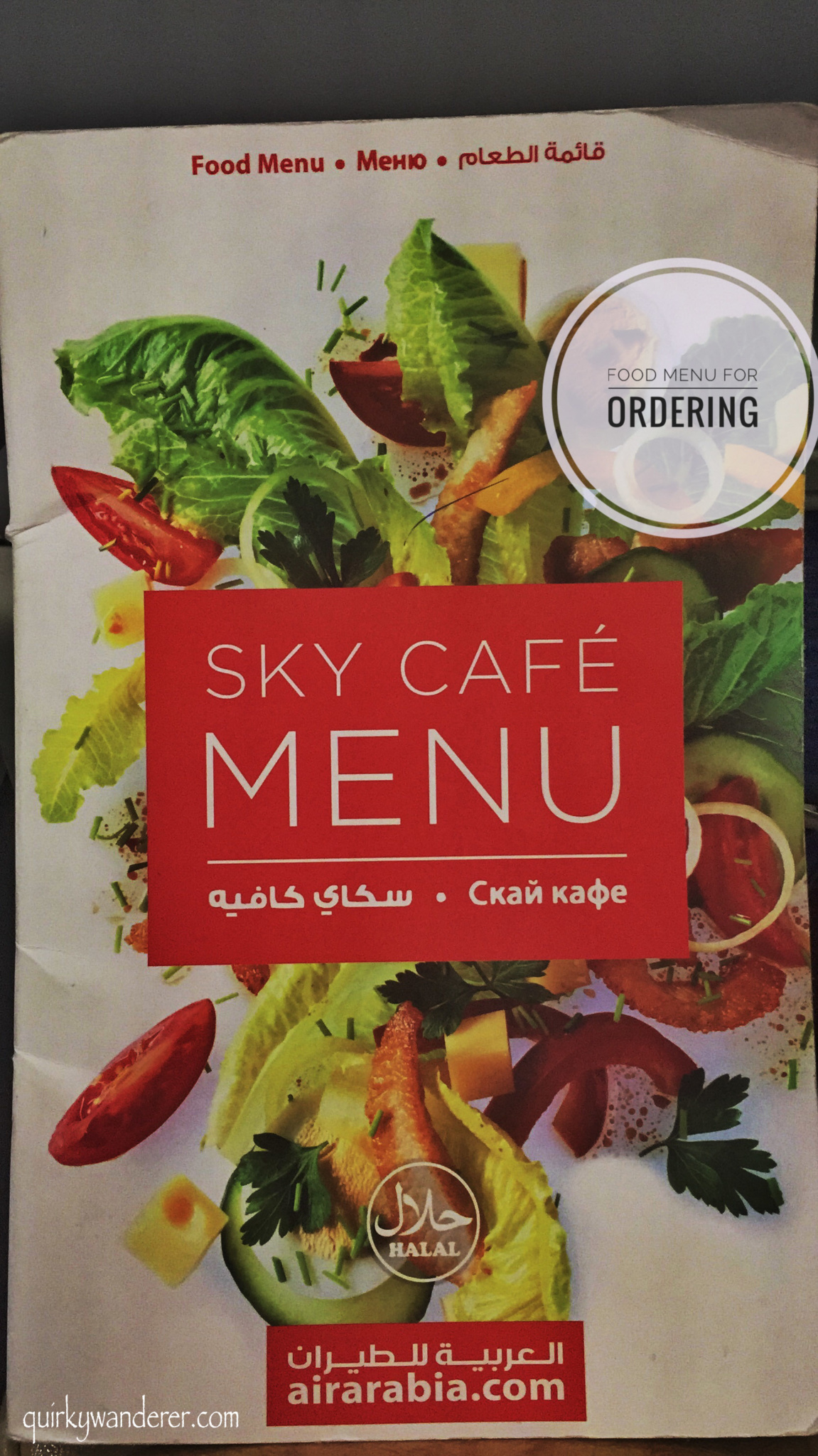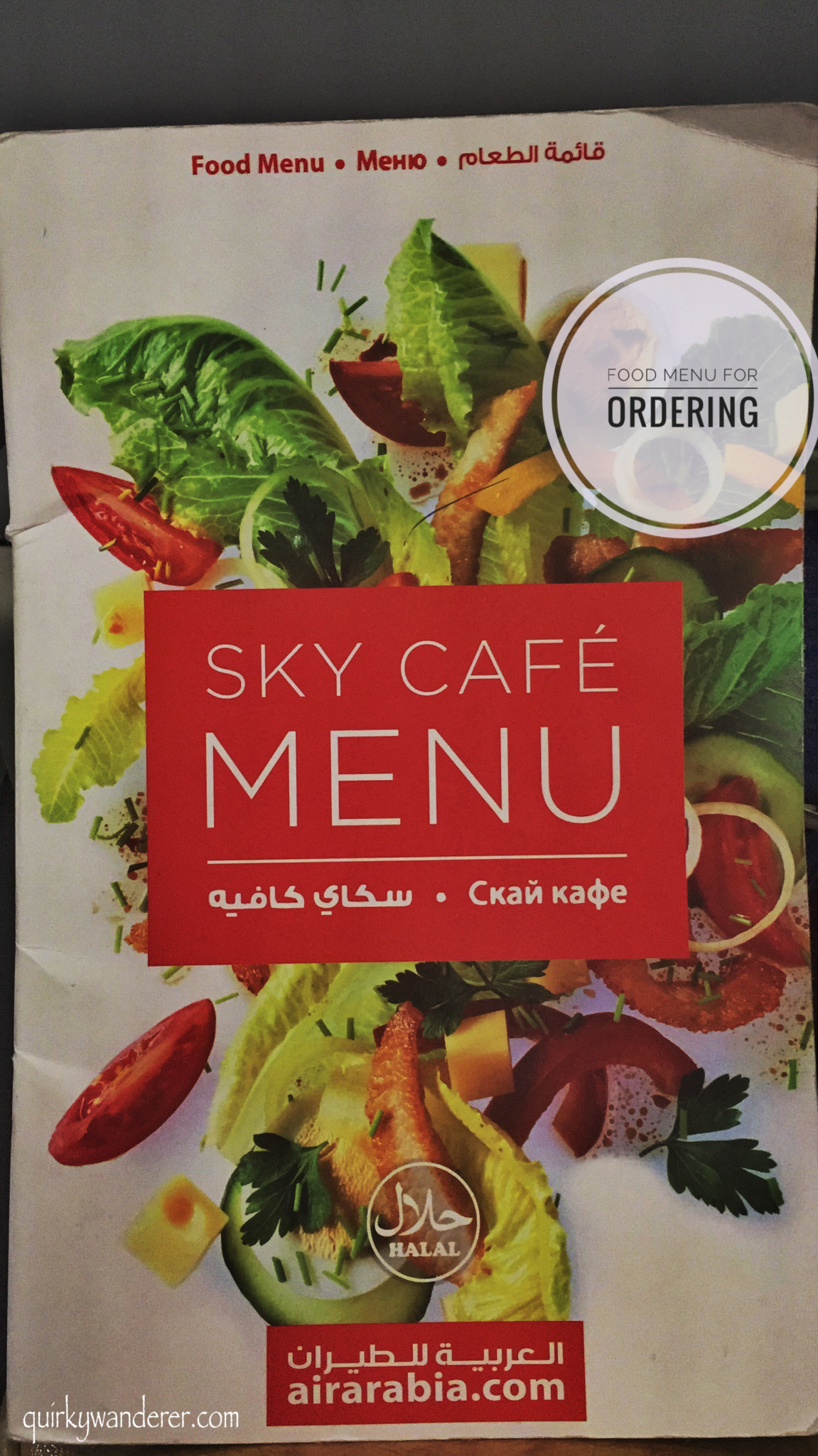 Never been a fan of airline food and hence did not  complete the masala dosa served on my outbound flight.
On my way back though, the Veg biryani served on board deserves  a mention.
Ergonomics: 
Leg space is comfortable and the seating is 3×3. It doesn't have a business class.
Air Arabia planes are airbus 320 planes, but seats are 165, not 180. ( more place to rest those elbows and not tuck them left and right).
For the ones who never pack light: Baggage allowance is 30 kgs. (You can pay for it!) upto 10 kg is free.
Flying experience: 
Dozed off on both the journeys: to and fro, thanks to non noisy take offs and landings.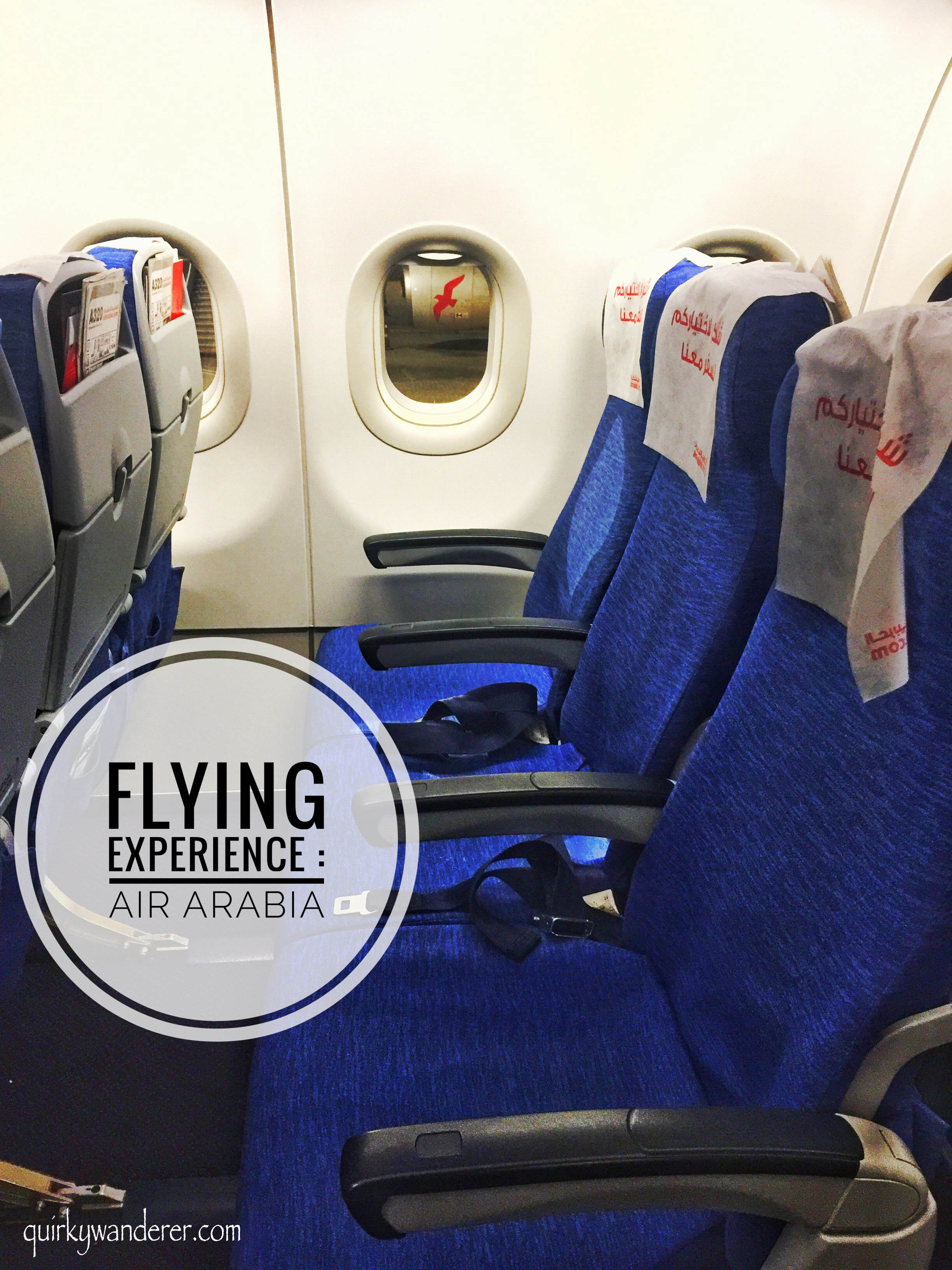 Landed in Sharjah on time but got stuck in an extremely long queue for immigration. ( only my counter was slow!) Murphy's law states: the line you join is always the slowest, only that Murphy is a little more biased towards me.
The Sharjah airport is said to have free wifi for the first 30 minutes. Due to paucity of time, couldn't try it.
While entering and exiting Sharjah there is a retina scan for immigration.
On my return, the Air Arabia ground staff were super helpful and facilitated a quick group check in.
Beyond flying: Air Arabia's CSR program: Charity Cloud:
Charity Cloud, Air Arabia's award-winning corporate social responsibility program is an initiative for social and economic development of underprivileged communities around the world. The initiative is focused on building and operating educational institutes in Sri Lanka, Turkey and Nepal, and healthcare projects in needy communities across Sudan, Yemen, Bangladesh, Sri Lanka, and Egypt.
Charity Cloud accepts donations exclusively from passengers on board Air Arabia flights, through special envelopes that are available in their seats.
A quick summary:
Pros:
Value for money
On-time
Speedy check-in and baggage drops
Connectivity to 120 destinations.
Helpful for long travel plans with stipulated budgets.
Cons: No frills because of the Pay for what you want policy.
All in all, the flying experience was good and they gave me no reason to complain. Look out for their Rewards program, Airewards, which is designed to provide added value to regular flyers.
Disclaimer: I was invited to fly AirArabia during my trip to Sharjah, facilitated by Sharjah Tourism.
The staff had no clue this was going to be documented and needless to say all the views are mine.