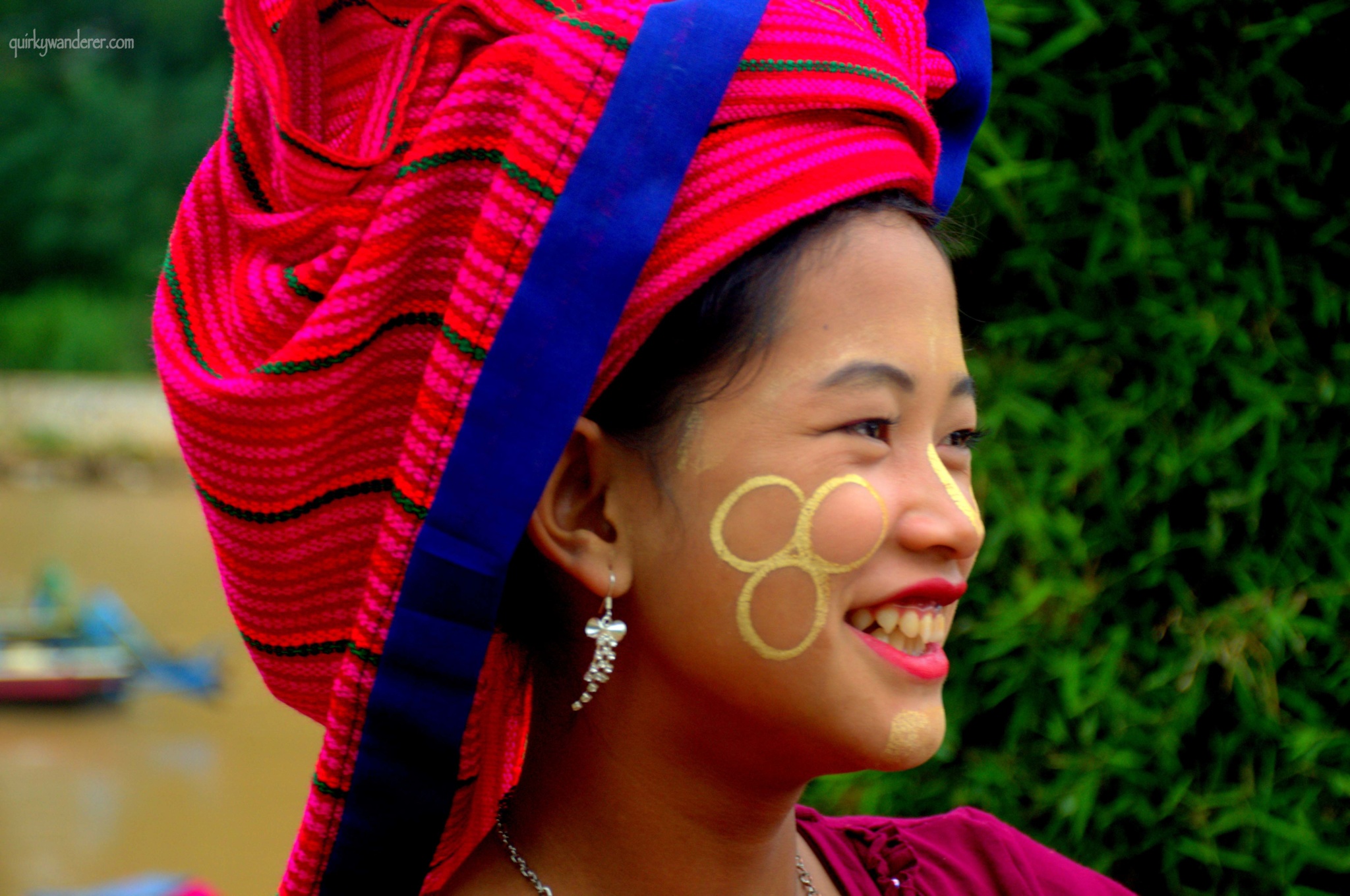 Rain poured over the gabled roofs of the stilt houses in Inle lake, Myanmar. As our colourful boats bobbled up and down in the impending storm, I stood on the wooden platform, clutching my quivering umbrella in vain. I see a Shan woman (Shan is a local state in Myanmar), rowing her boat, loaded with wares exclusive to this part of the world : beaded jewellery and other Shan handicrafts under a transparent cover.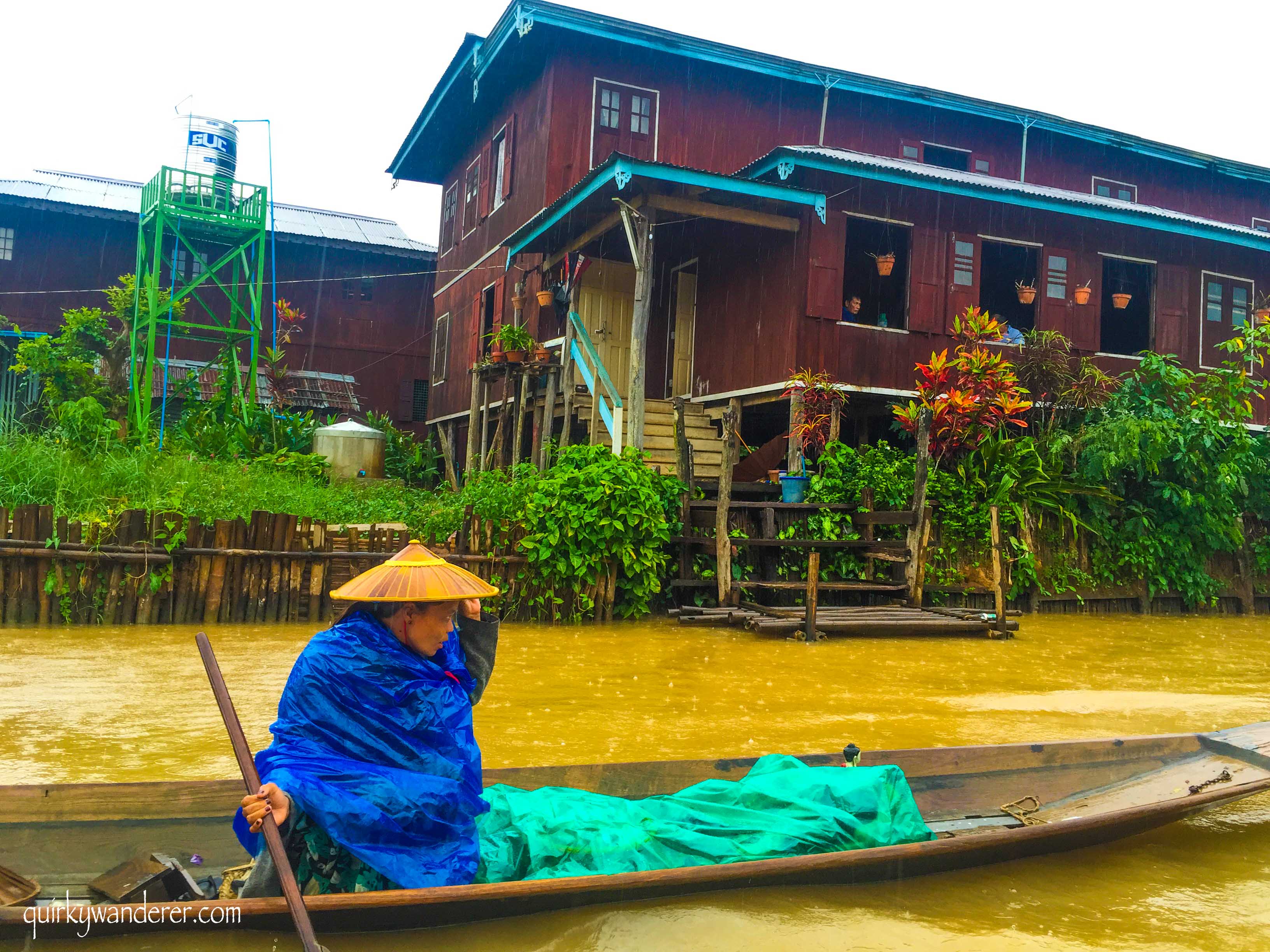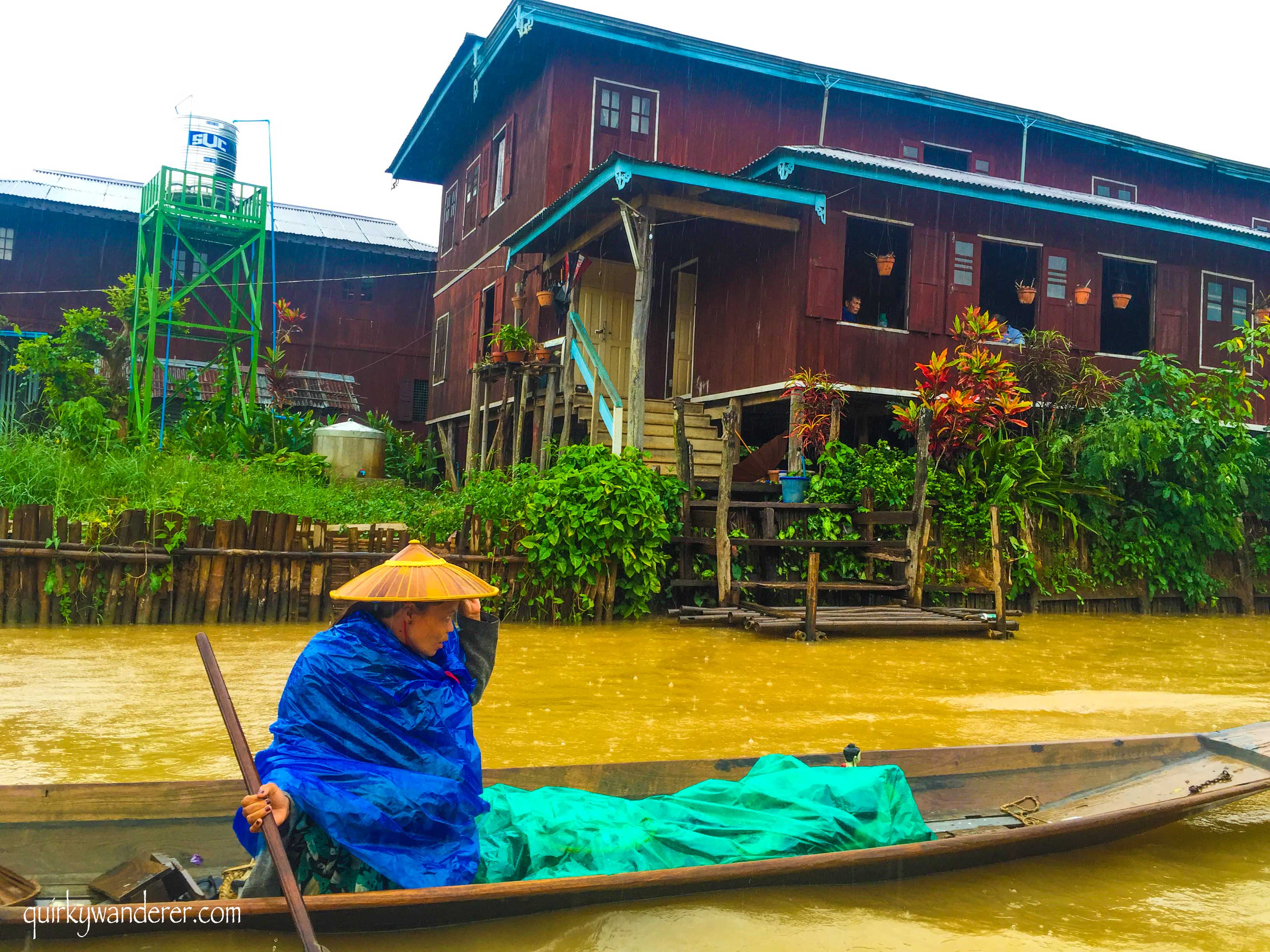 I see her approach me determinedly. Suddenly on my guard, I was ready with an excuse of not buying anything. "Chatubeh" (Burmese for Thankyou) I shake my head in a polite no. She still advances, positioning her boat closer to mine. I back off on an impulse and she lunges forward. Before my mind can comprehend anything, she slaps my bare leg. Shocked, I look down as she opens her wet palm, revealing a dead insect that was sucking my blood seconds ago. I am speechless, as she bends down to cup the lake water in her palm and instinctively washes away the blood oozing out from my leg. My heart melts as I stand in a foreign land in this wide world, touched by this selfless deed of an absolute stranger.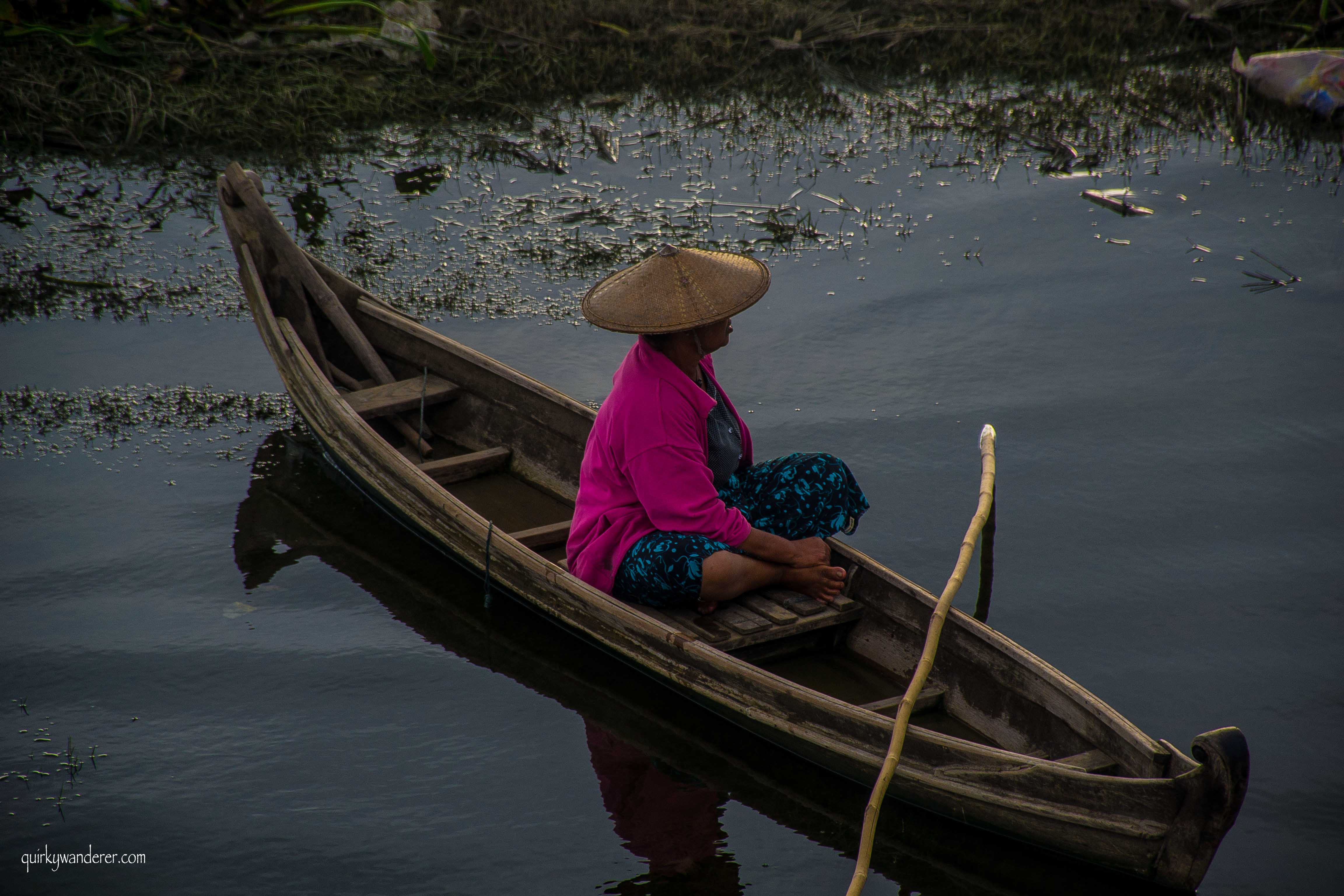 Flashback to 1996: My heart flutters as I sit in the privileged, coveted window seat of the school bus, peeping out excitedly. As my face feels the wind, it also feels a brush of newly acquired freedom. My mother's words echo in my mind on loop. "Stick to your teachers. Don't venture out by yourself. Don't talk to strangers. If someone coaxes you to accompany him, don't oblige" Eventually leading me to be the class teacher's tail in the school excursion.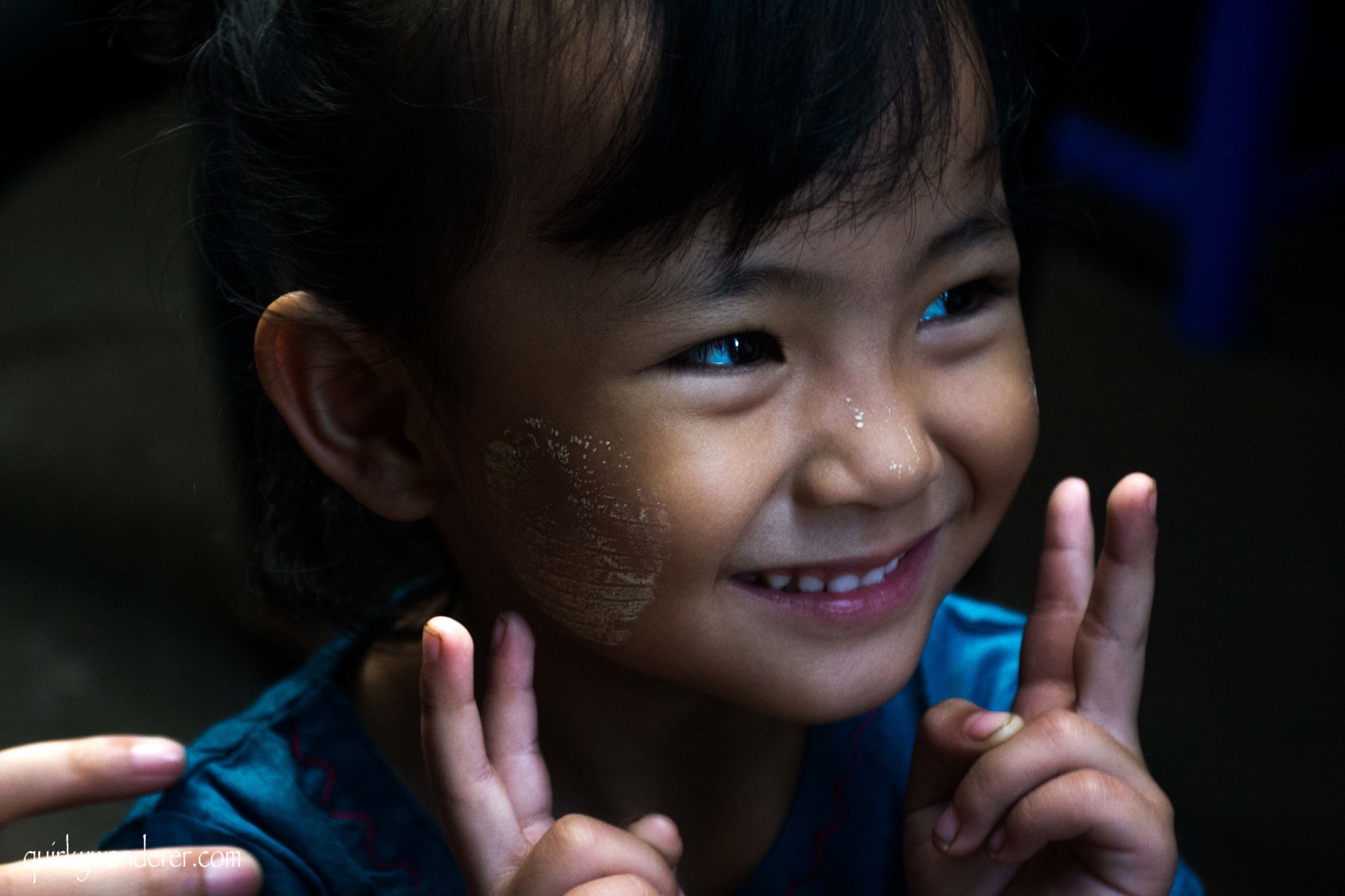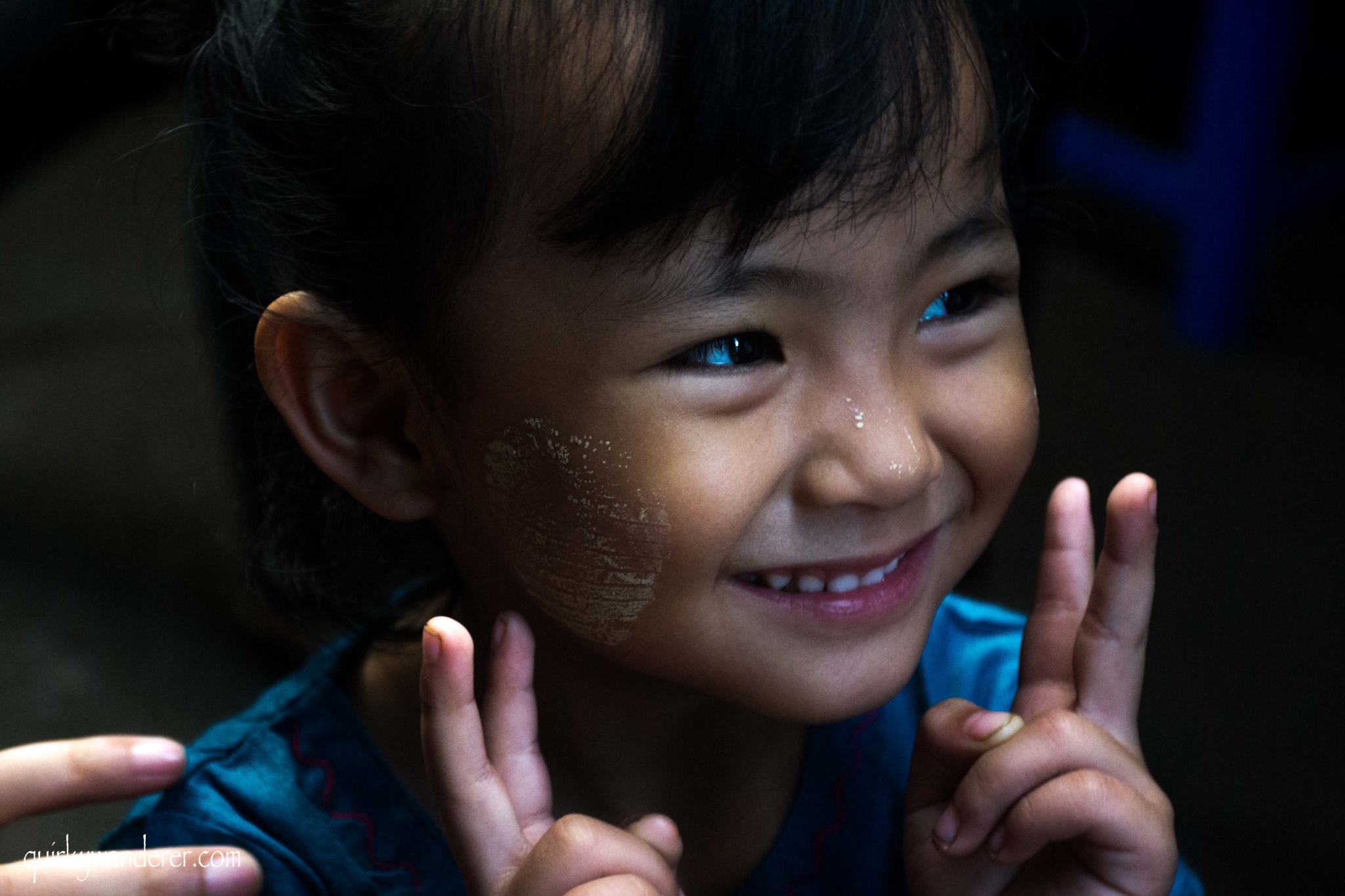 And thus I grew in a protective cocoon, torn between being vary of the world on one hand and waiting to explore the world with open arms on the other. If mom's warnings were imprinted in my elephant-like childhood memory, Enid Blyton's magical books teleported me to the enchanting world of Noddy and the likes that reeked of goodness of strangers and bounteous hearts.  
Between scurrying through gates of airports, boarding flights, sauntering through local markets, attending cultural shows, explaining what my kind of vegetarian food looks like, losing my way umpteen times and leaving behind bags at shops, the world opened up to me or was it vice versa? It laid out itself sometimes fancily, sometimes in a grossly unpretentious manner: imperfect yet adorable.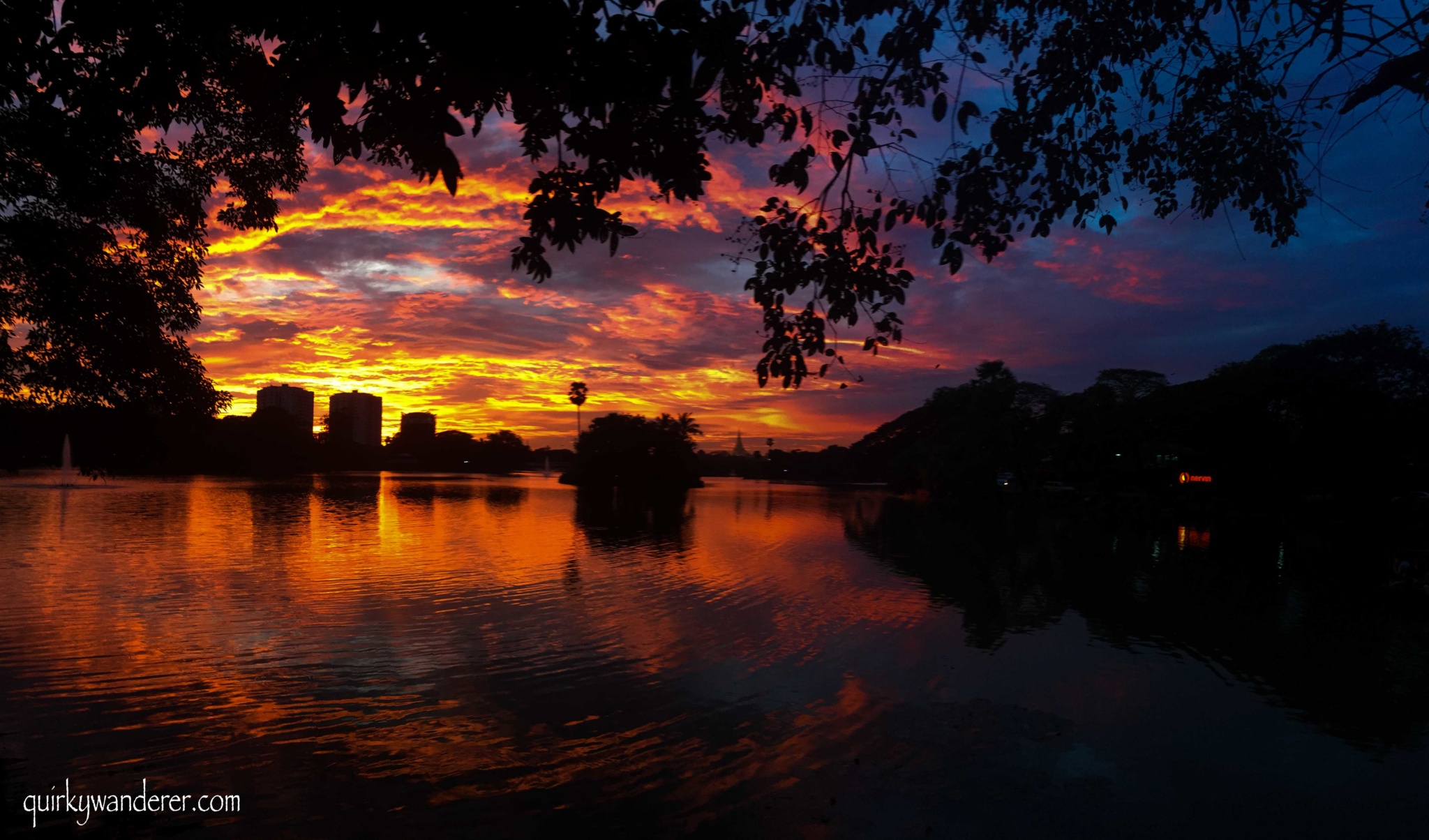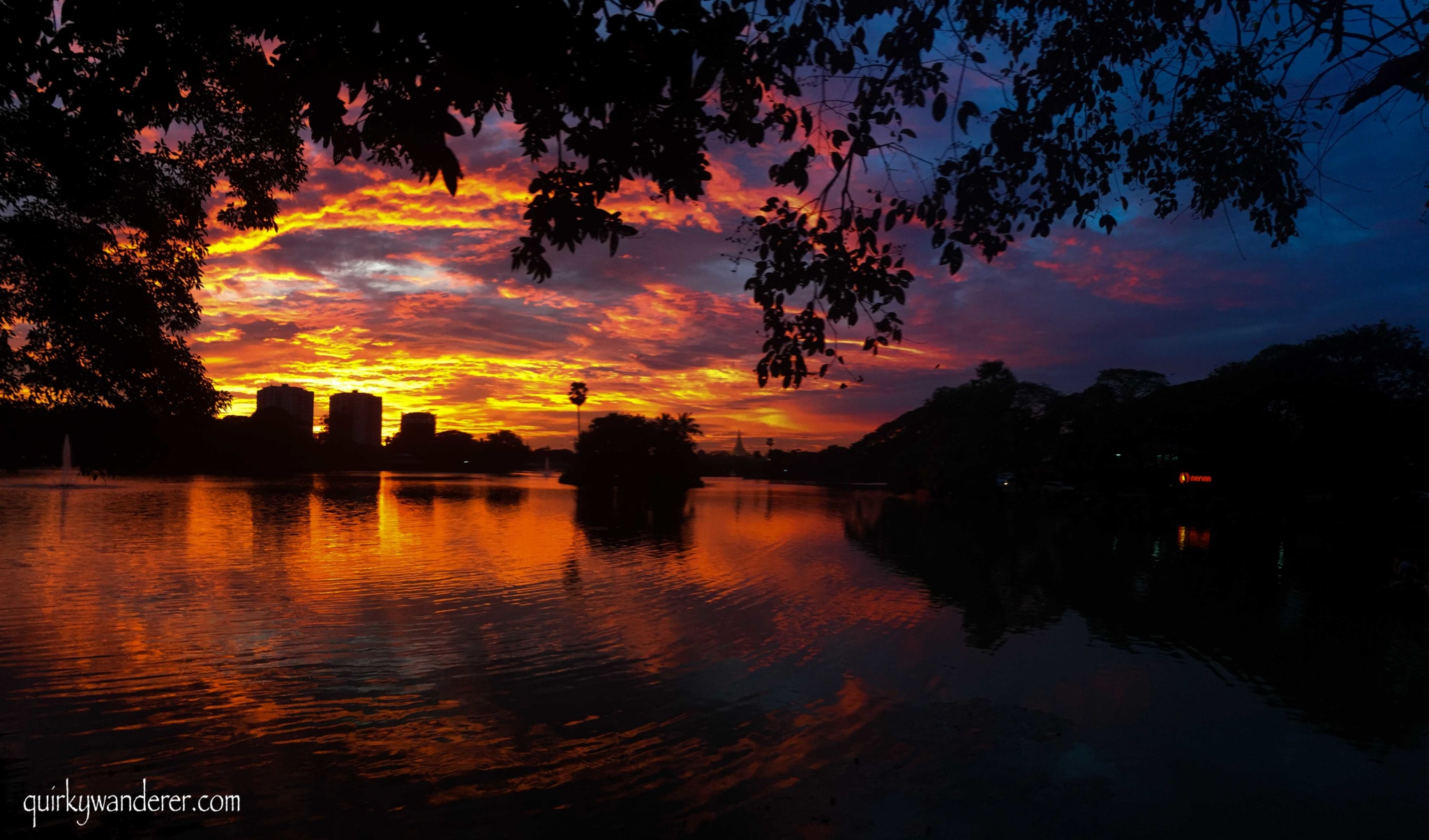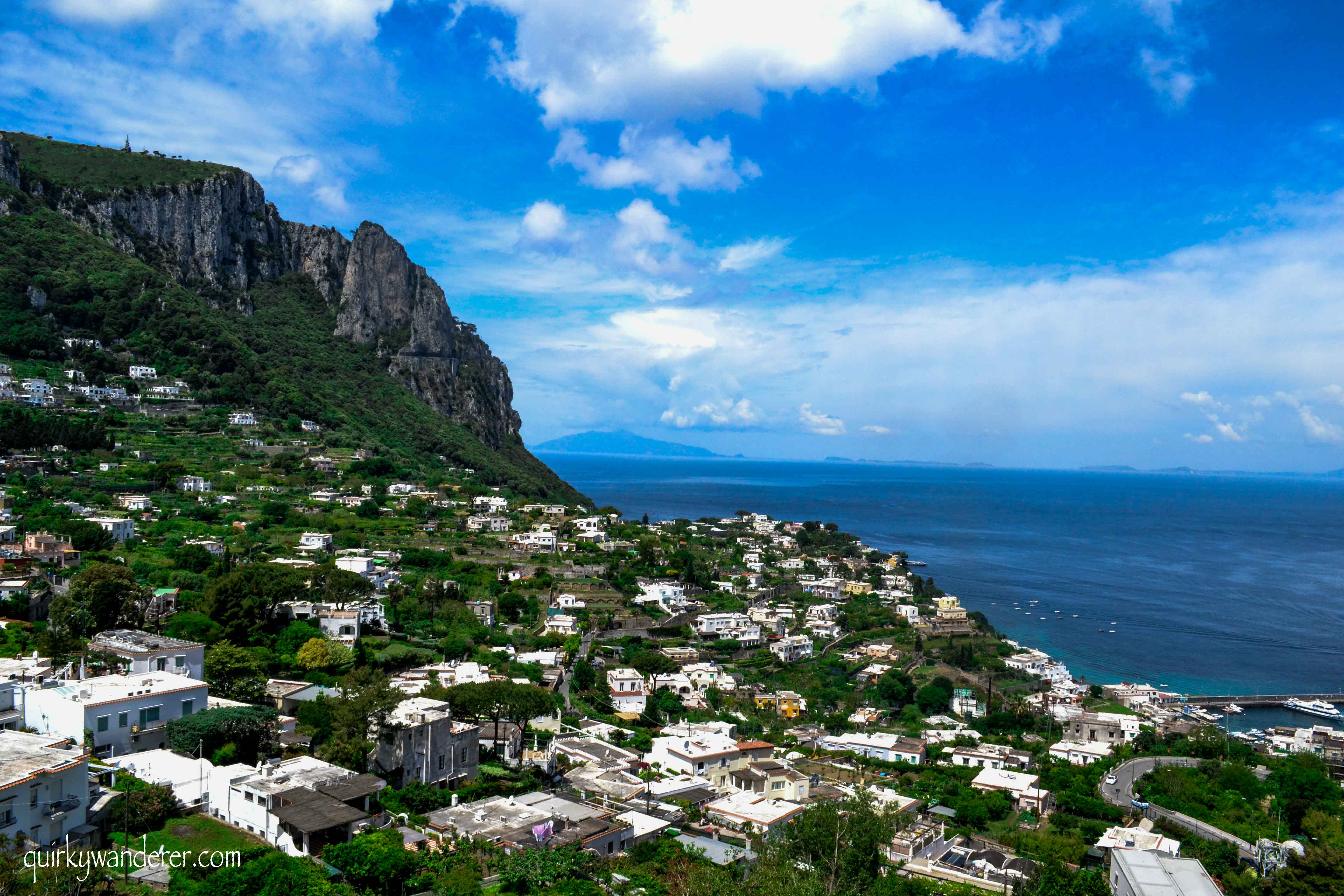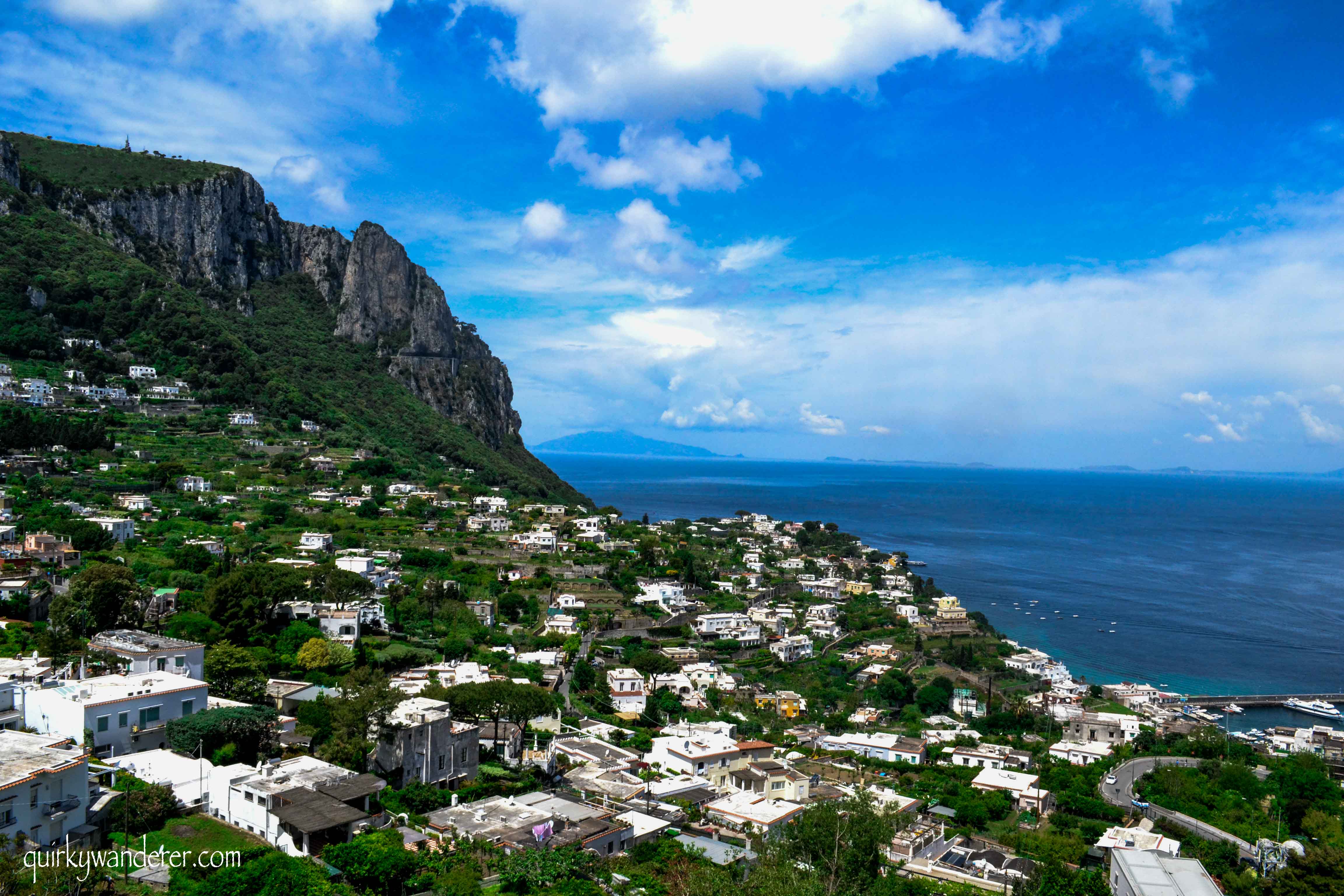 On a spring day, the world opened up to me as a cheeky girl in a school in Thimphu, breaking my reverie and leading me  mischievously to watch a football match which I never intended to.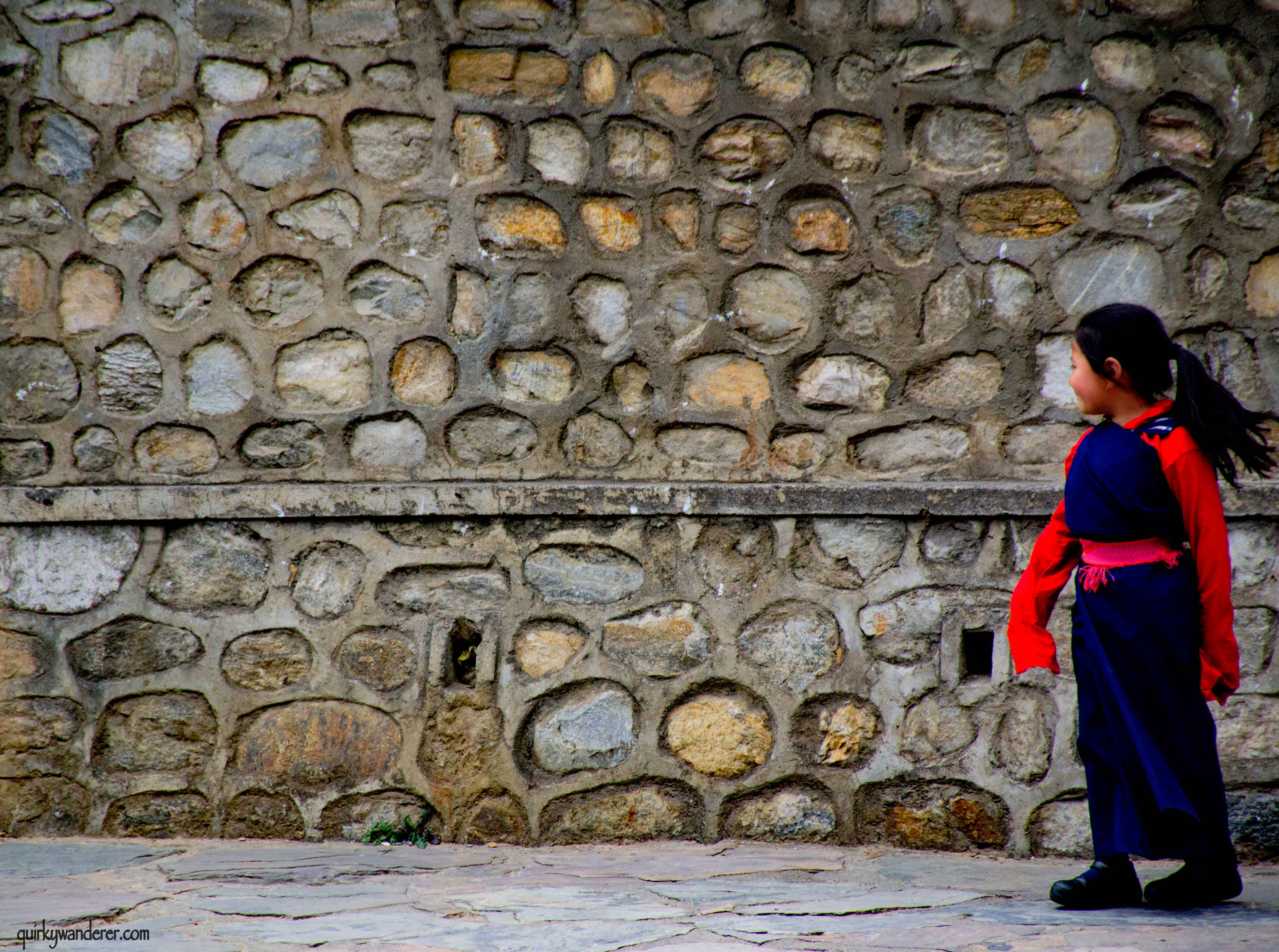 The experience gave me memories of an event I never planned to attend, of a smile I wouldn't ever forget and of a good bye that happened several times, till she was whisked away by her parents.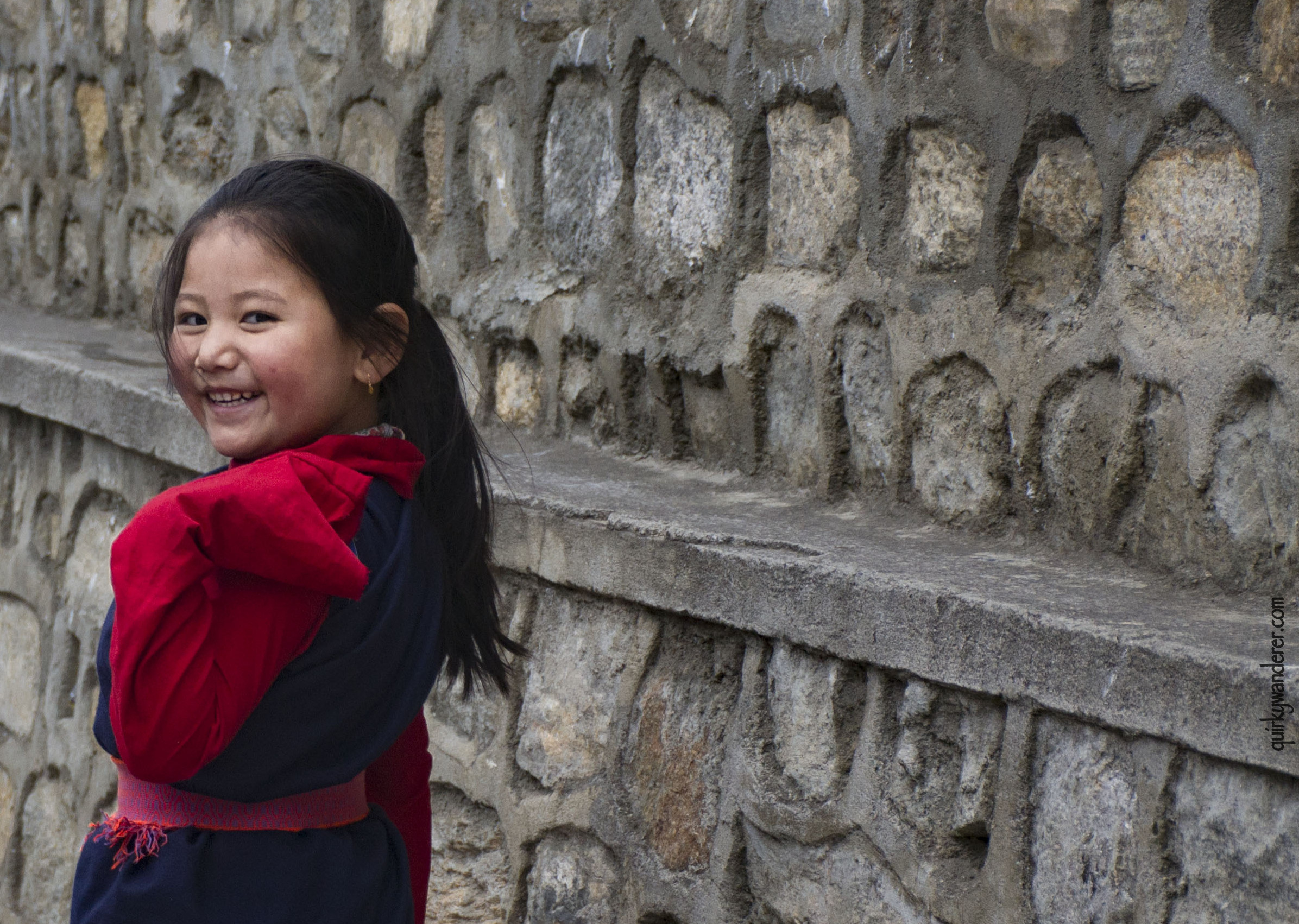 On a sweltering afternoon in Dubai, the world opened up as a helpful tall man, who I eyed suspiciously as he walked to me offering help with my bags. From the corner of eyes, I looked at him sporting an impish smile as I swore in Punjabi, how difficult it is to get a cab when you need one. When he walked away with my bags across the road, my heart skipped a beat. Is he running away? He has stopped a cab, opened the door and…
He is looking behind, signalling me to get in as he holds the door. I fumble an embarrassed thanks as he announces he is a Punjabi as well. Belonging to the other side of Punjab, in Pakistan.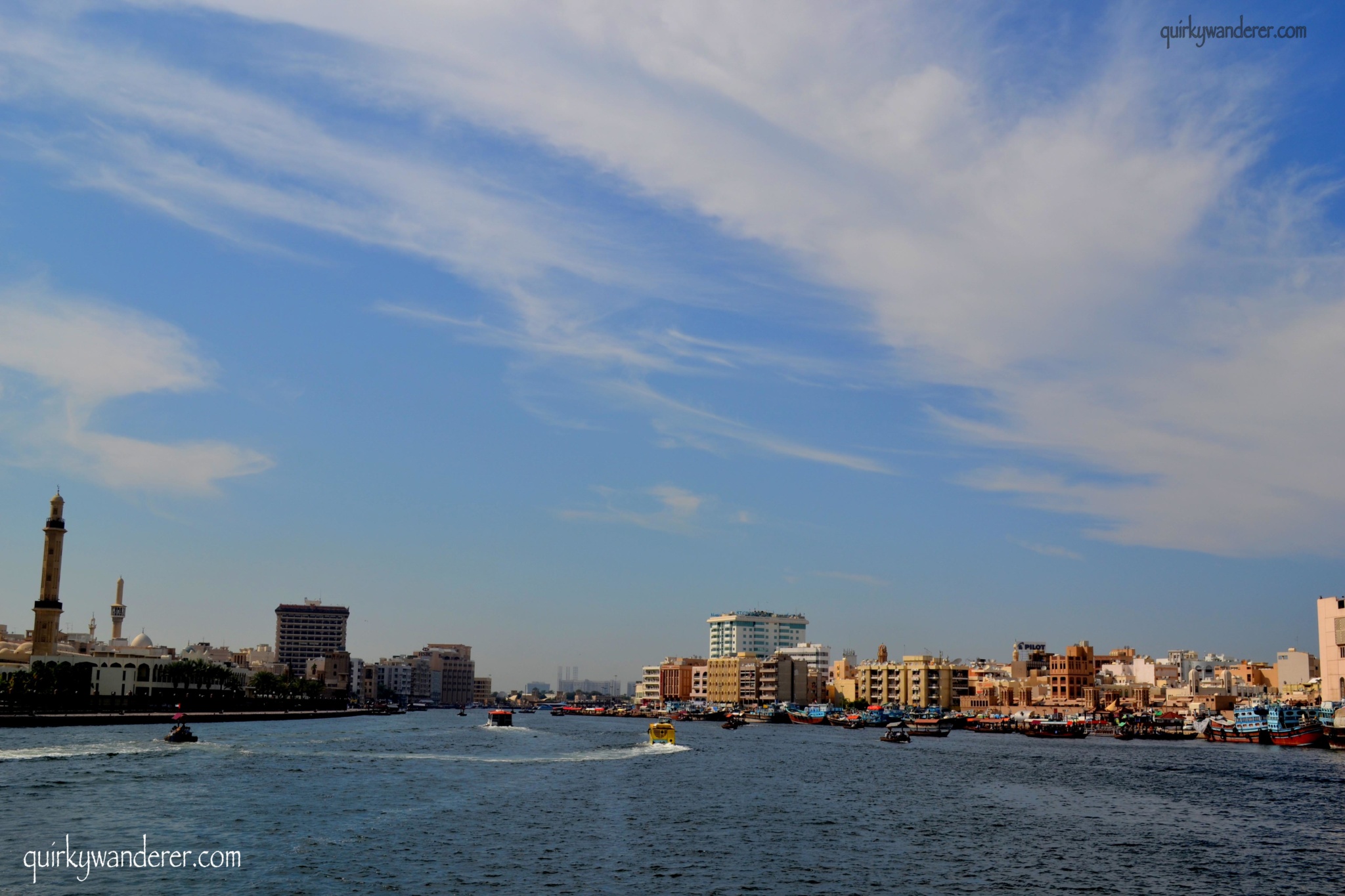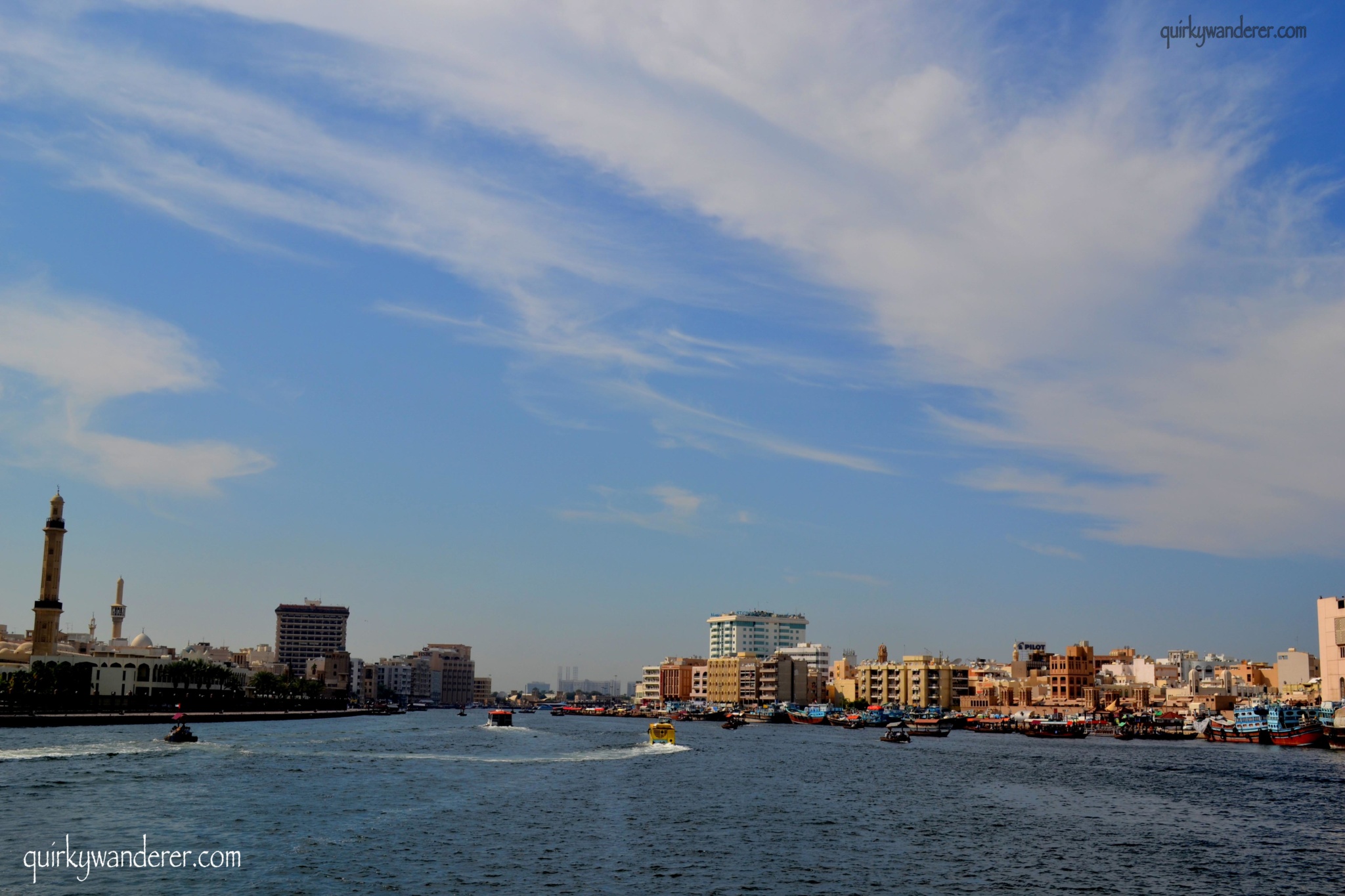 In the adjoining continent,  the world opened up to me as a hero : whose name I never asked, but whose face is etched in my mind.  After checking in at Lombok airport in Indonesia, I realise I have left my jacket inside the bus. I panic as I try to call Sam, our guide. Unable to get through, I sprint outside only to meet security guards who have failed to understand my incoherent requests of calling the Big Orange Bus back. An airport official intervened, calming me down and checking my boarding pass. As my boarding time neared, a dejected me ran leaving them all perplexed. Five minutes later, as I sit near the boarded gate, the official frantically comes up, asking me to come with him as he has called the Big Orange Bus back. As the now famous bus arrives, I see a wide grin on his face. And no, it wasn't just that. He escorted me all the way back to my boarding gate assuring me I wouldn't miss my flight as long as he is there.
The next day as I sat on a bench in the crowded Fatahillah square in Jakarta, the world swarmed to me in the form of a bunch of over excited girls who pointed at me, announcing India! Shahrukh Khan! Kuch Kuch Hota hai! What followed was a bewildered me smiling in several photo sessions and that sweet feeling of being a celebrity in a strange square and an unfamiliar country.
The experiences are countless: from the honest Bhutanese woman who ran a mile to hand over my forgotten phone at her stall in Paro, to the Lebanese chef who whipped up a desi meal with a huge grin when I politely told him I have had enough Falafel, to the handsome Danny who struck a long , hearty conversation with me about playing Hanuman at the Fatahillah square to the Balinese woman in Penglipuran who conversed with me in sign language and smiles.
But each experience speaks volumes of how prejudices die a slow death when the world traveller is receptive to the world and it's people. 
Travel for me was an escape earlier but soon it evolved to be the best source of learning I could ever get. It soon became an exchange, between places and me. People and me. Stories and me.
It has made me loosen my knots, let go of my inhibitions, accept the world with open arms and most of all bettered me as a open minded, human being.

All the travel inspiration and exploration has led to one universal truth: Deep down we all are the same, despite all the geographical and cultural differences and language barriers.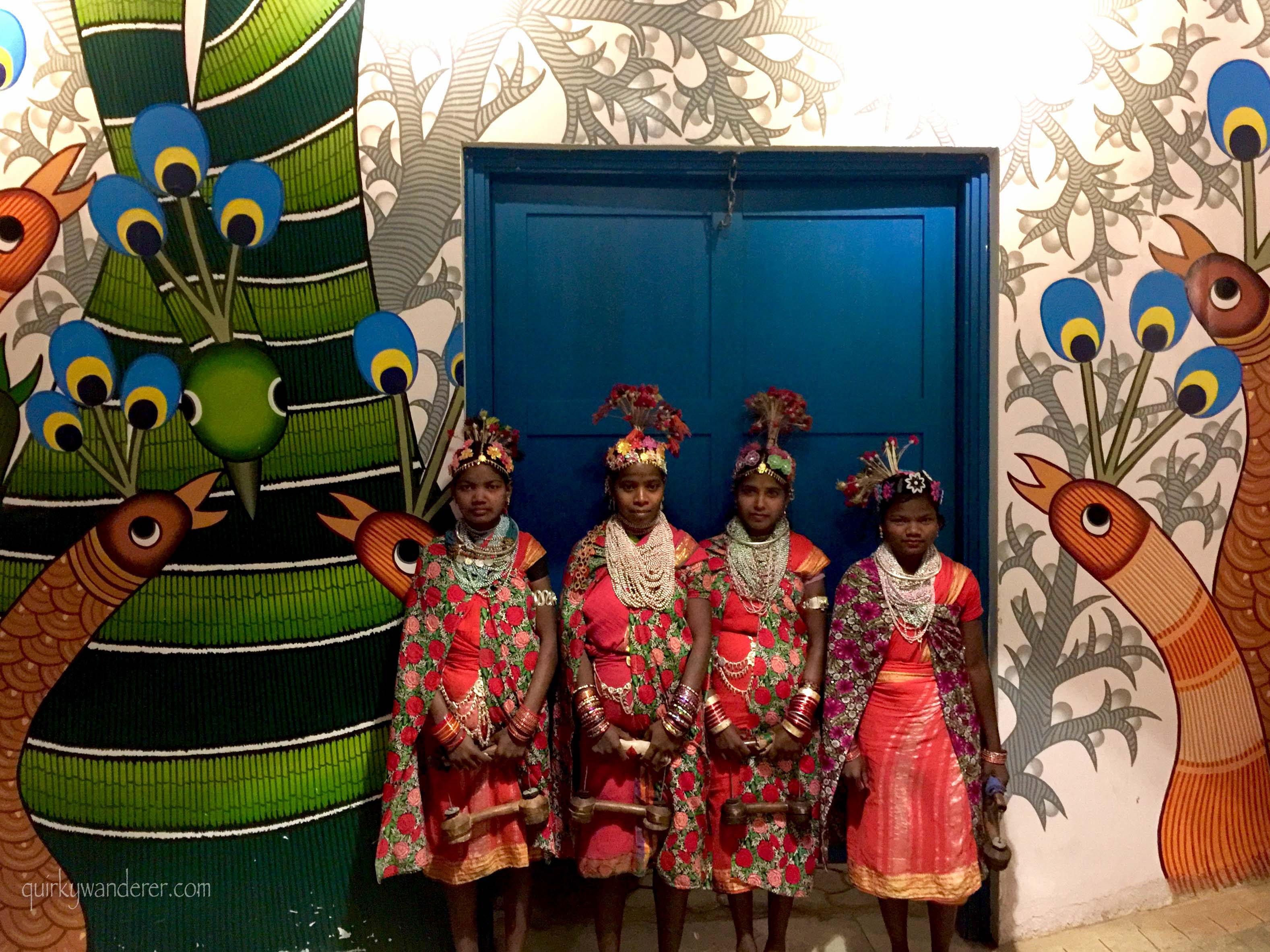 This is what this video from Lufthansa showcases as well.
I sit at the airport lounge, waiting to board my flight to Nepal, ruminating on mom's words. "Call me daily. Don't venture out at night. Be careful about who you talk to." I smile at her incessant concern as the plane kicks off into the windy horizon, where I can't feel the wind outside but my heart still feels a brush of freedom.  Freedom from prejudice. Freedom from pre-conceived notions. Freedom from judgements and a sense of inexplicable love for the world and it's people.