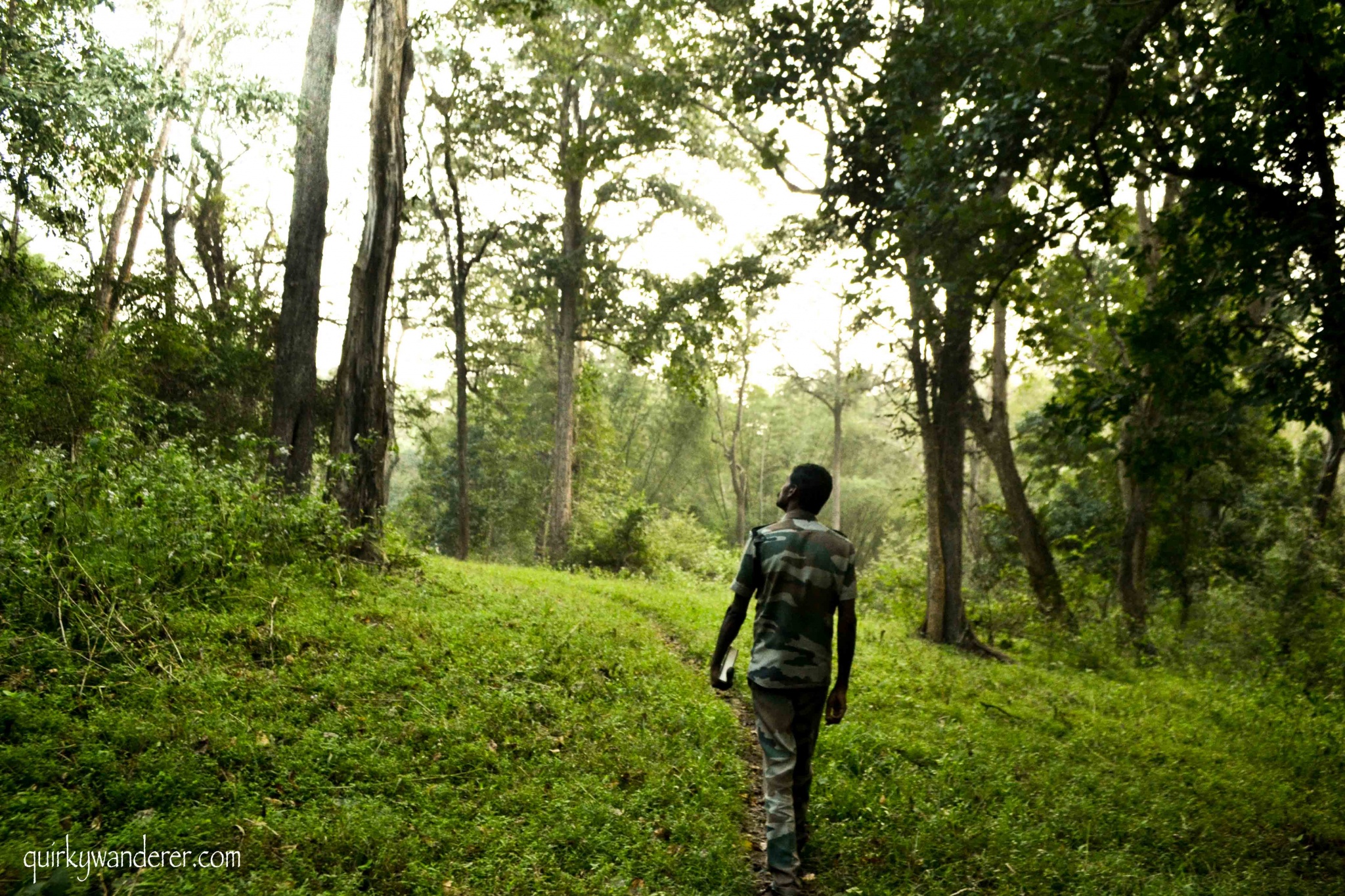 I wanted to click the quintessential Kochi photograph at the Chinese fishing nets in Fort Kochi. After much apprehension, I climbed onto a boat to capture the sunset hues against the backdrop of the fishing nets. The place was abuzz with activity and I was merely a spectator. Wanting to get the best shot I dart ahead, standing on the edge of one of the boats. Suddenly, there are excited murmurs among the fishermen( the hardworking humans of Kerala). As the nets move up and down, one of them rushes towards me. While I stand transfixed, he passes by me to reach the net.
Looking at the bewildered me, he explains with a huge grin, "Madam, first big catch of the day. You are lucky for us."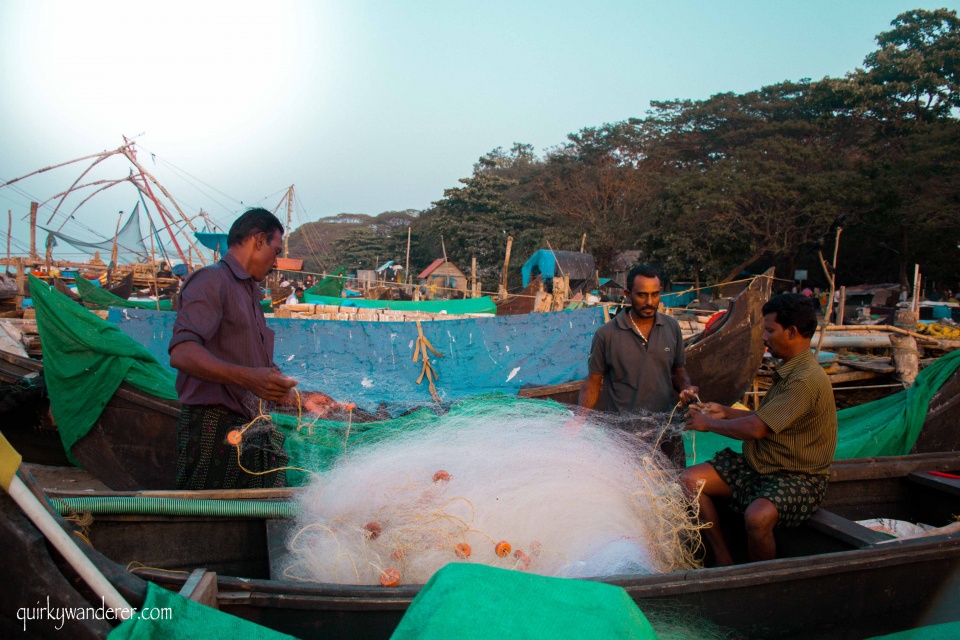 Kerala for me has always been more than God's own country. It has bewitched me in ways more than one. From the meditative silence in the backwaters of Kumarakom, to the magic of the rolling tea estates in Munnar, to the divine aura in the lamp lit temple of Vaikom. Kerala has been special because of the humans I have interacted with.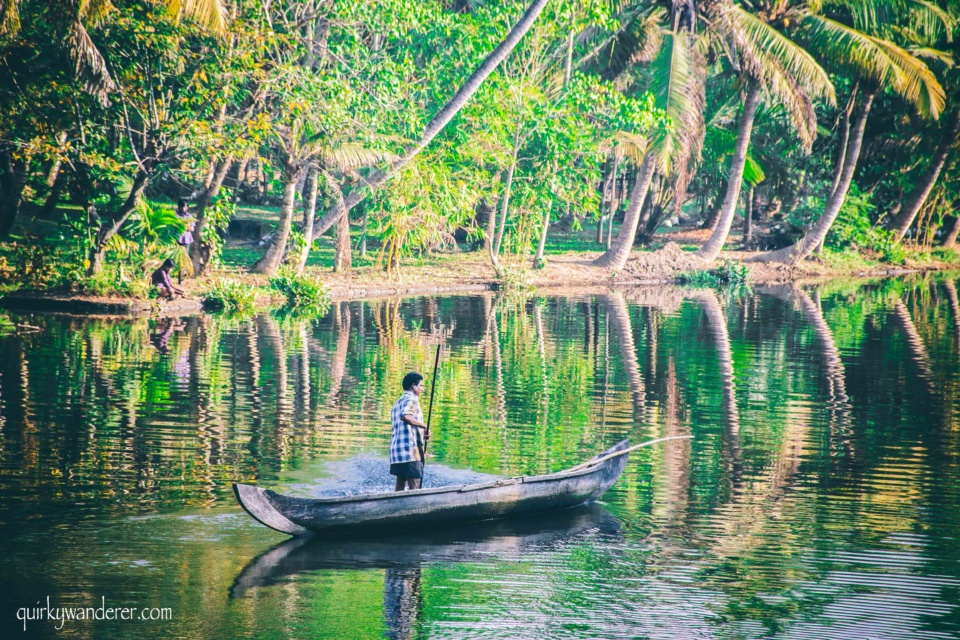 December 2015:
Deep inside the forests of Parambikulam, in the middle of the night, while I am engrossed in a conversation with my roommate in the Forest reserve tent (maintained by the officials), I hear a voice. "Is Divyakshi Madam here?" I jump out of my bed. An official is holding his phone, with my worried mom on the line (as there wasn't any cellular network in the area). He has been doing rounds of all the tents to search me, in that biting cold, so a worried mother can talk to her daughter.
I have the fondest memories of Parambikulam. Staying in the heart of the forest, where the officials managed everything themselves : from food to jungle walks, the canoe ride in the vast lake, meeting the tribals, and hugging a giant teak tree!
January 2017:
I walked into the Kathakali performance centre in Munnar an hour earlier than the scheduled performance. Not just to click the performers while they got ready, but to interact with them. Praveen and Amal were warm, albeit shy. They spoke in broken English about dancing as a passion, stage performances, the art form of Kathakali and the process of getting ready.
An hour later, when I watched them perform on the stage, being shy was history. They owned the stage with their confidence and skill. When the performance ended and the applause was still on, I hurried onto the stage for a picture. Their offstage coyness blended perfectly with their on stage fervour. Such are Humans of Kerala.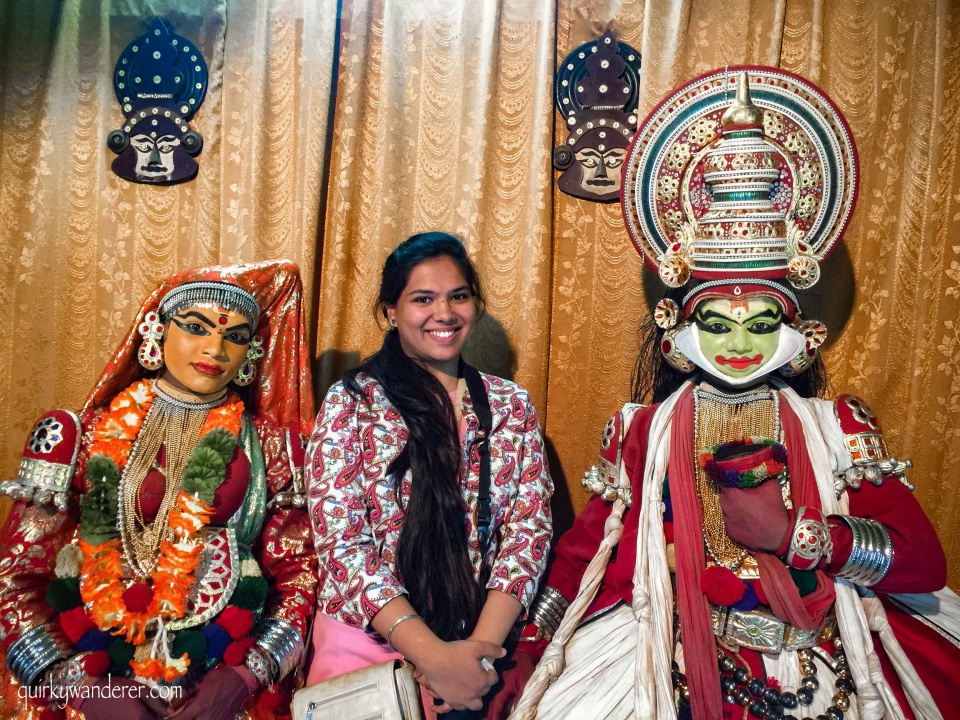 In Munnar, on the winding roads leading to Mattupetty Dam, there are lush green tea estates. Hopping out for pictures is mandatory and while I do so, I am met with several bright smiles of tea workers. They cannot understand what I say, I cannot decipher what they say, but we converse. We converse through smiles and giggles and laughter.
Who said you needed words to communicate?
During the same trip, I met some wonderful souls: Jenev, my driver who ferried me across with patience, a young adventurous boy who took me on a thrilling boat trip on his speed boat in Kumarakom and a kind hearted Prashant who took me to Vaikom temple (one of my most memorable temple experiences in India).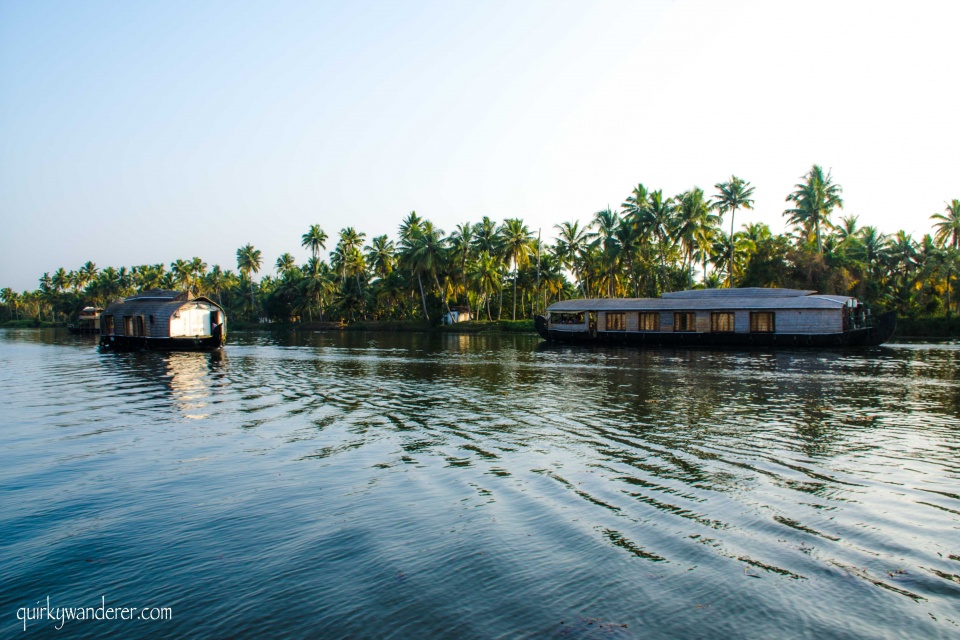 In Kerala, I did not meet Hindus, Christians, Jews, Muslims or Sikhs. Just Malayalees. Who wore the spirit of Kerala on their sleeves. One reason I deeply adore the state. 
January 2019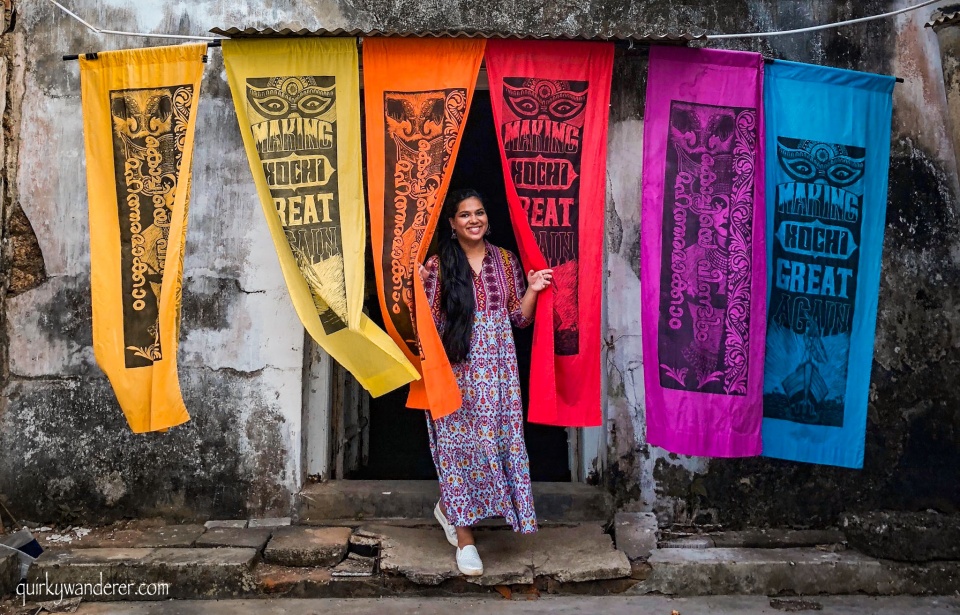 I return to Kochi for the Kochi Biennale. There are stories and tales to hear, experiences to live and heartwarming narratives to appreciate. I met the Humans of Biennale and their installations warmed my heart. It is an experience to be felt to believe. But there was a hidden Kochi to be seen. Something I never thought I will.
My first visit to Kochi was unimpressive and I was pretty vocal about it. One human from Kochi: Johann Kuruvilla who runs Kochi Heritage Project vowed to change it through a walk in the city. I scoffed, but as we traversed through the lanes of Fort Kochi, passing colourful houses, greeting locals, I was being washed by the gentle, unpretentious feel of the city, where every morning felt like a Sunday morning: fresh, laid back, calm and ever serene.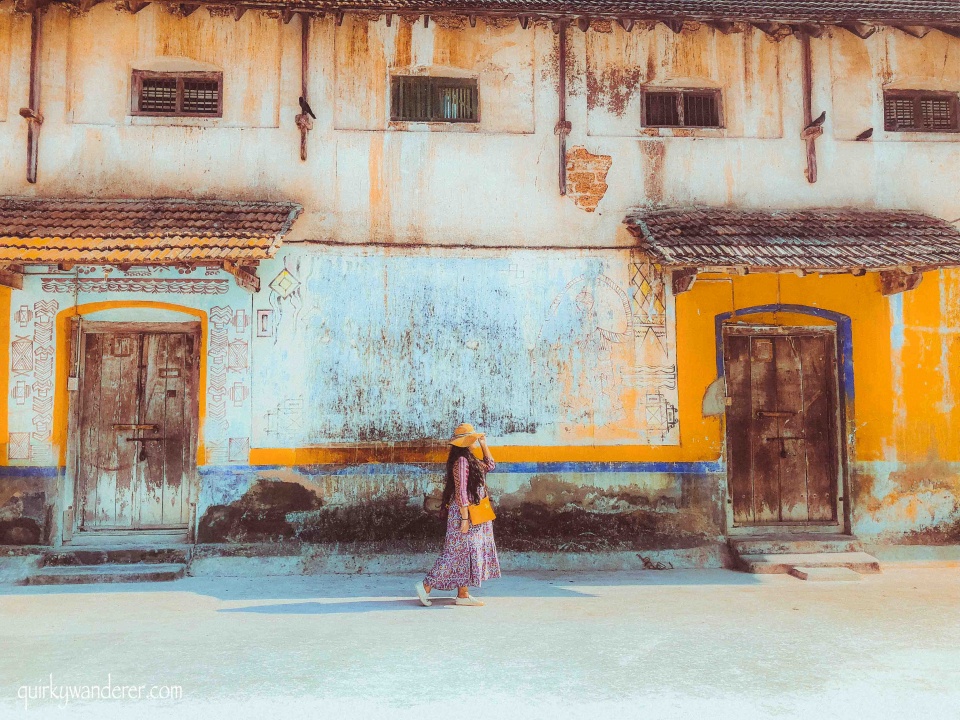 And that is when it occurred to me: Had I ever given a place a second chance pretty much like I give humans? Had I ever changed by perspective of a city because of a human?
Memories of that walk still stay with me: those toothless grins of the workers sorting ginger at the old mills, the conversations with owners of cafes: Kashi, Teapot, David Hall and Ginger hotel, the helpful staff of Neemrana Towerhouse and the passion of Johann: of showing his city, the pride he showed towards his state and the conviction he had to change my perception of Kochi.
This one is for all those humans of Kerala: Human by Nature! Watch this fantastic video by Kerala Tourism celebrating the Humans of Kerala.
Disclaimer: This post is written in collaboration with Kerala Tourism. All the experiences, words and opinions are mine, as always!