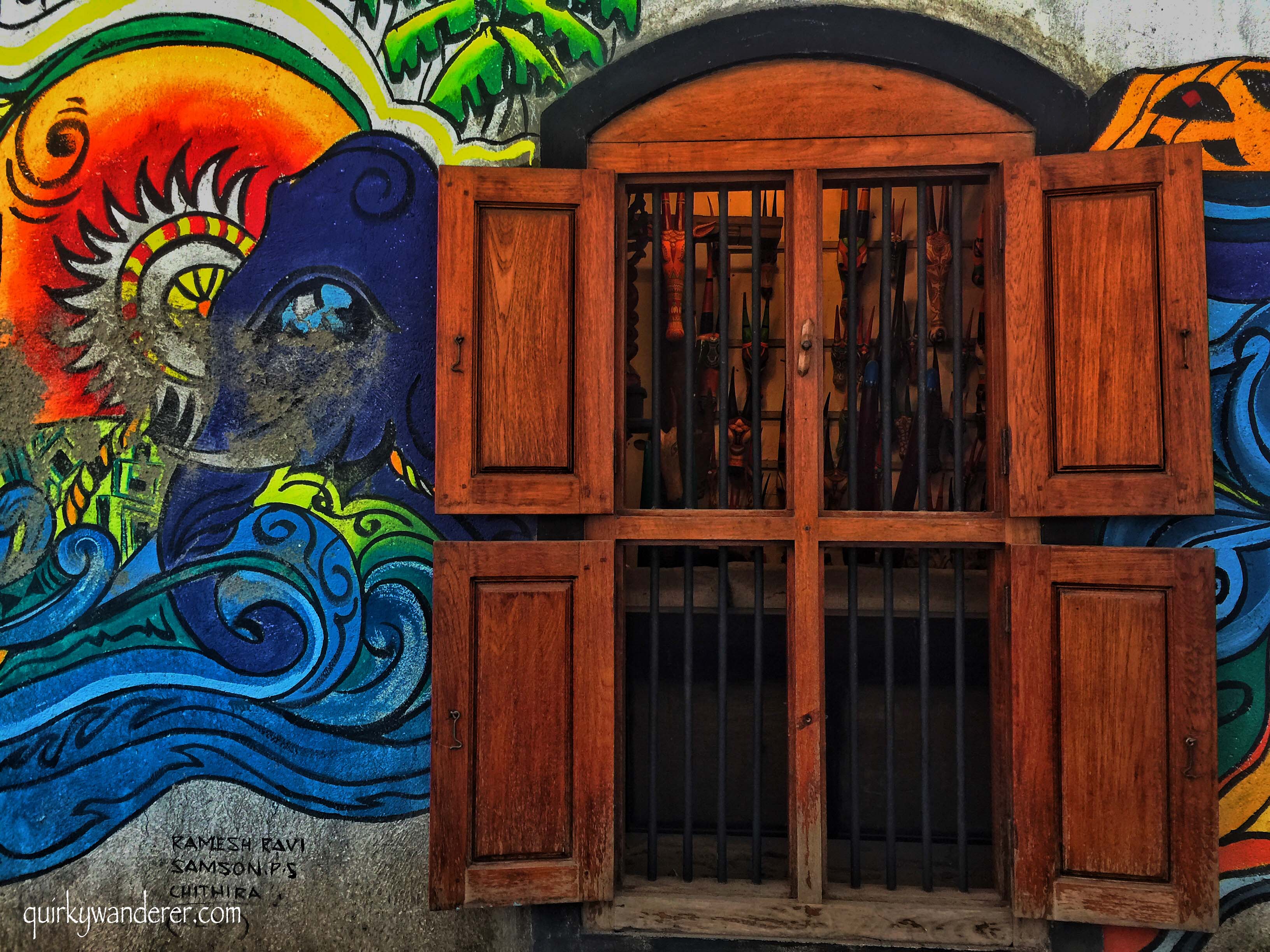 I have less than 6 hours to explore Kochi. No, this post is not about what you can do in 6 hours in Kochi. This is about all the goof ups, the impromptu wanderings, the under whelming and overwhelming bits of the bustling city.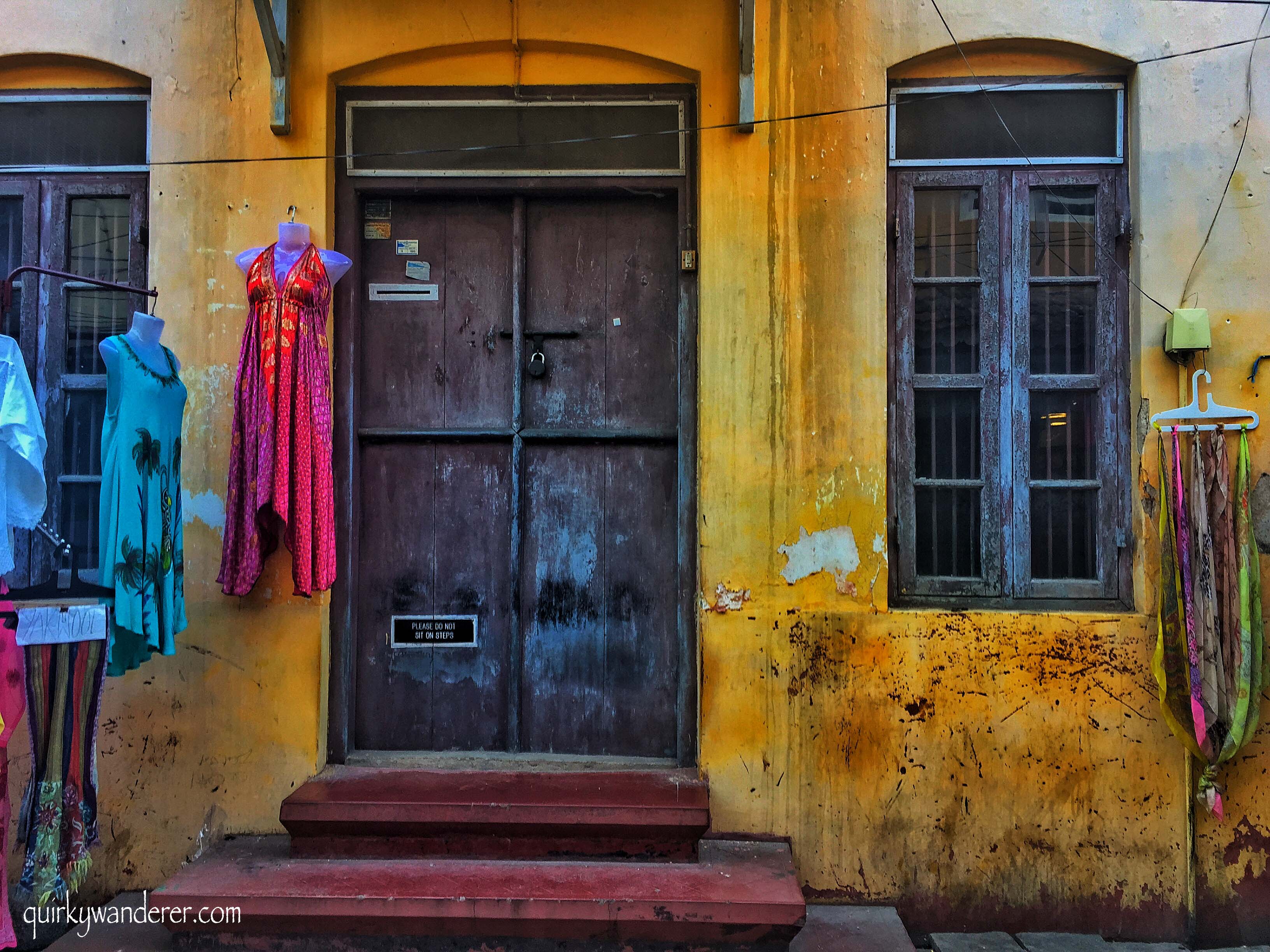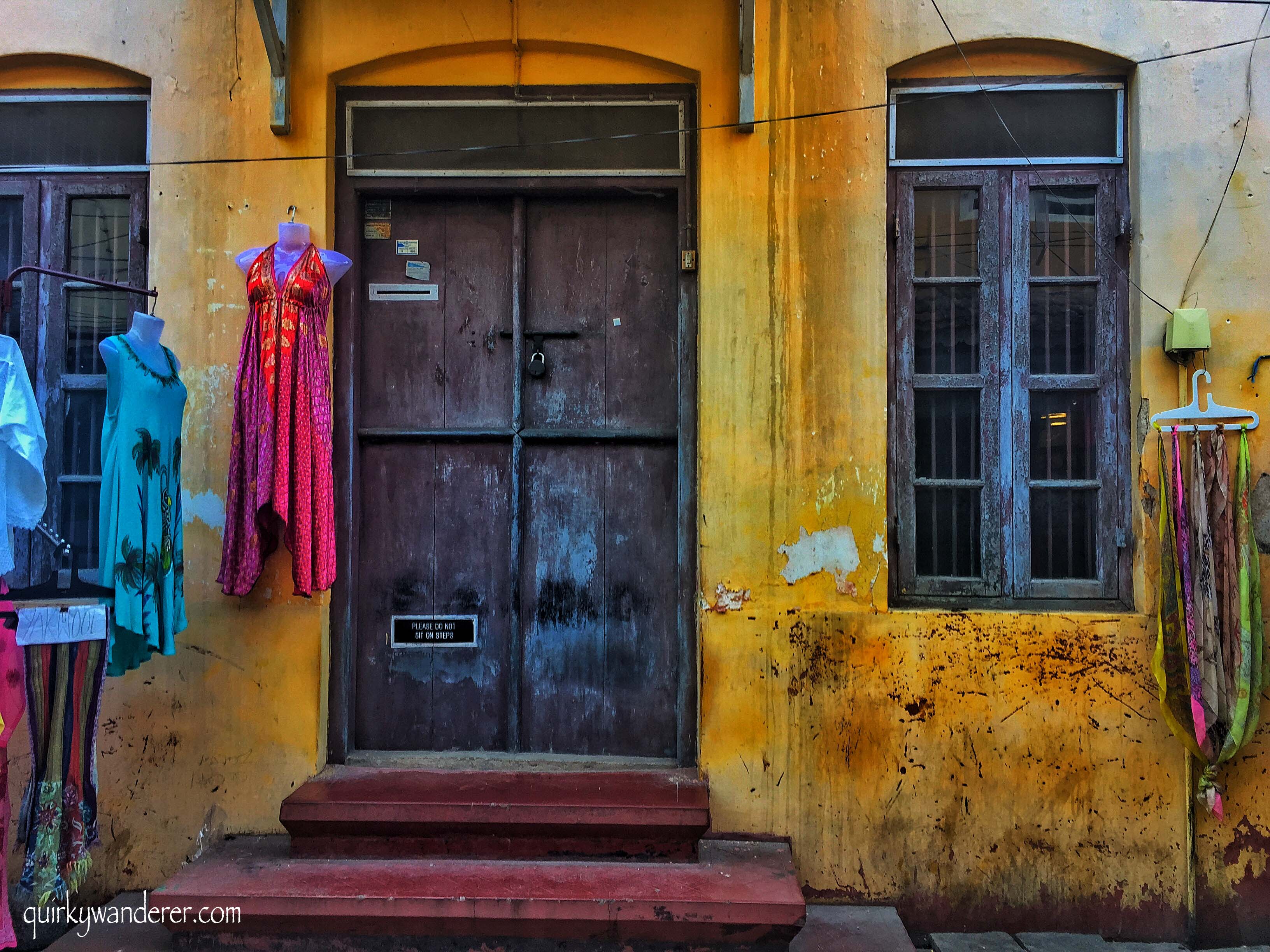 I have my mental must dos jotted in my mind: the Jewish synagogue , the Dutch palace, Fort Kochi and without a doubt sunset by the fishing nets. ( courtesy the stellar images I saw in a travel magazine).  And honestly there is no dearth of  Kerala tour packages that entice any traveler to visit God's own country!
But Mr. Jenev parked the car outside a traditional Malabari  mansion.
This wasn't part of the mental list of to- dos but we hopped out. Good decision.
The next one hour was spent absorbed in Kerala's rich history and culture.
The Kerala folklore museum is a three storeyed museum built on the lines of a Malabari mansion (made up of rosewood, teak and metal)  with artefacts from all over the state.
From ancient relics, sculptures, wooden canoes, to brass statues and more.
You walk through the costumes of the Kathakali dancers and get a glimpse into their lives. Jewellery of Theyyam dancers, ancient scriptures, coins, masks and every tiny nitty gritty of Kerala is exhibited here.
I only wished the lighting was a little better.
Some of the sections were very poorly lit. Even though there is an entry ticket plus an additional charge for photography, the lighting isn't conducive to photography.
Some relics are displayed brilliantly, some are simply stowed away.
But the visit is absolutely worthwhile. For its traditional Malabari feel and timeless treasures of the Keralite culture.
For the shoppers, there is a shop inside as well to buy souvenirs including the traditional Kerala Kesavu sari. Kala and I loved this place (she for her love for interiors, me for my love for architecture).
Our next stop is Mattancherry. I have extremely high hopes from the Dutch palace of the Mattancherry palace, but I am left a little underwhelmed.
The murals are fantastic,the wooden roof catches my attention and so do the lovely windows, but there isn't really anything to write home about.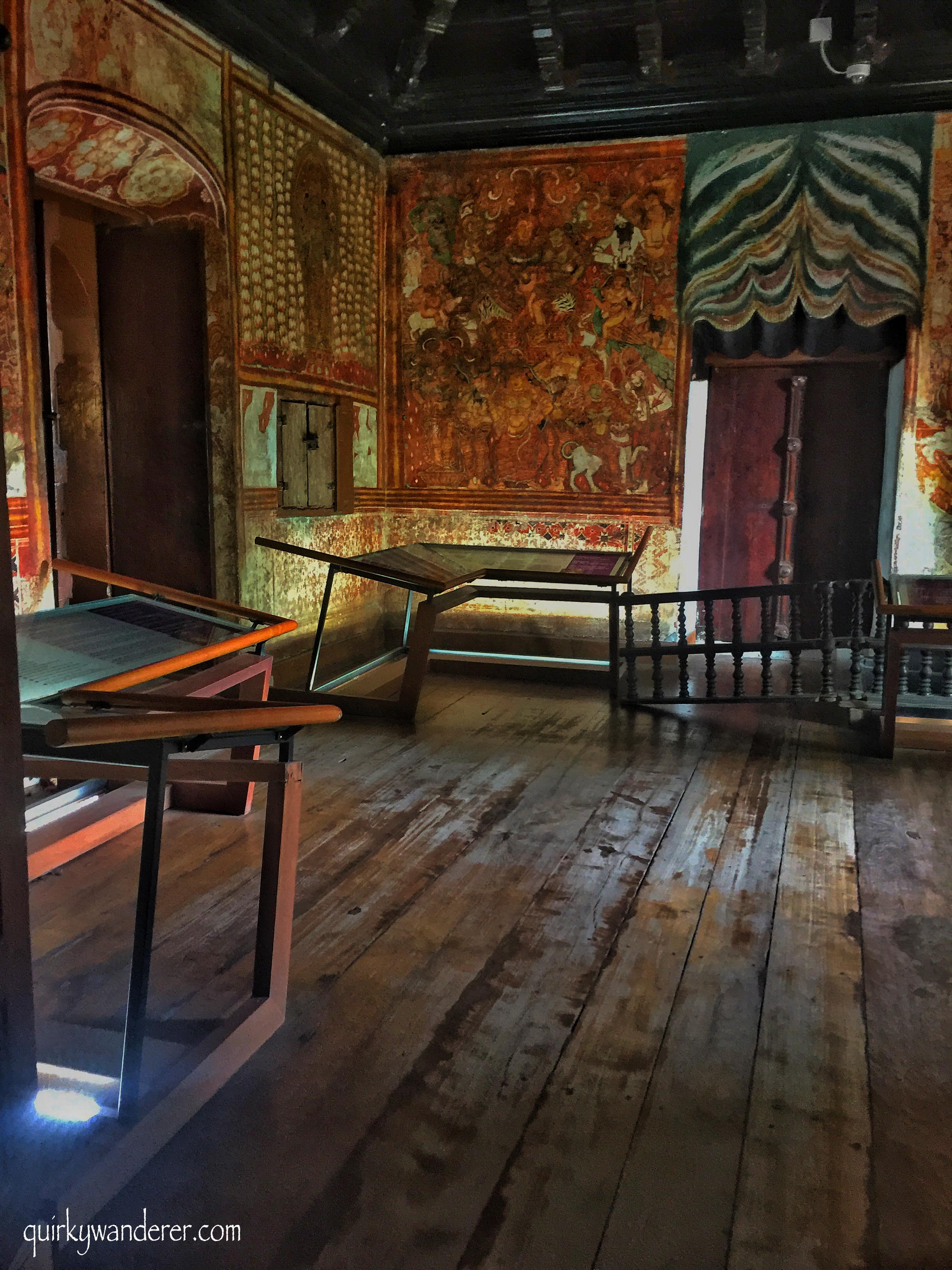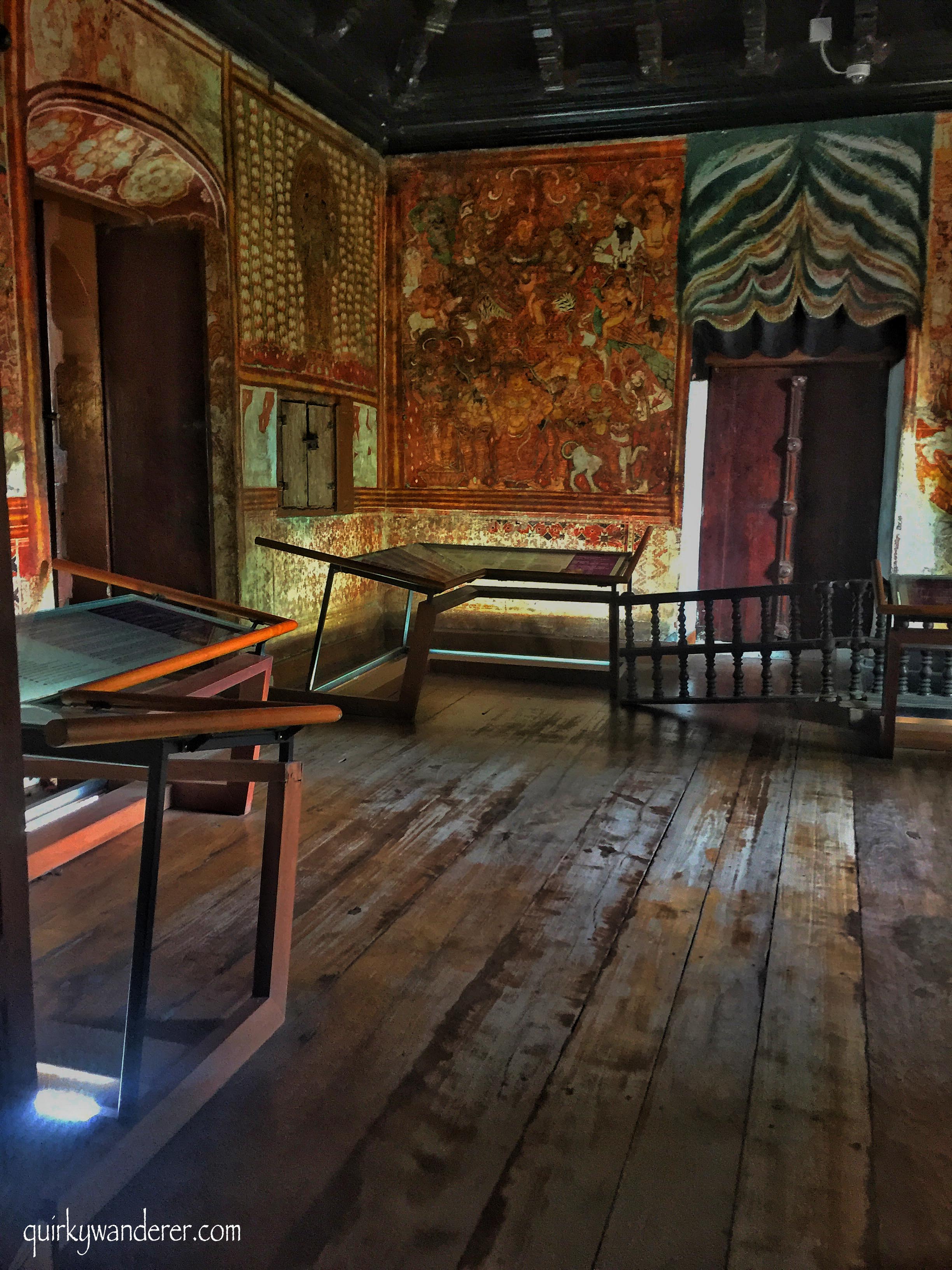 Photography is prohibited and the entry fee is Rs.10 per person. This is just one picture I clicked at the exit.
And just when I was wondering how and where would I be able to click the essence of Kochi, the Kochi Biennale answered all my queries.
The Kochi Biennale is an annual festival dedicated to art held in December-January across the city. If you are planning to slow travel across India, you can include Kochi in your two month India itinerary during this time.
Tucked away in the bylanes of Kochi, we stumbled upon great art displays, perfectly blending with the charm of the Jew town.
A melting pot of so many cultures: Hinduism, Islam, Christianity, Portuguese , Dutch, Jewish, Kochi has a bit of everything.
Aromatic flavours and scents at local spice shops to tiny stalls stocking curios like brass compasses welcomed us as we entered Jew Street.
A photographer's delight truly.
The place has a unique, vibrant vibe with antique shops selling wooden and brass handicrafts, fancy boutiques, chic art galleries, cozy, extremely inviting cafes, and furniture shops.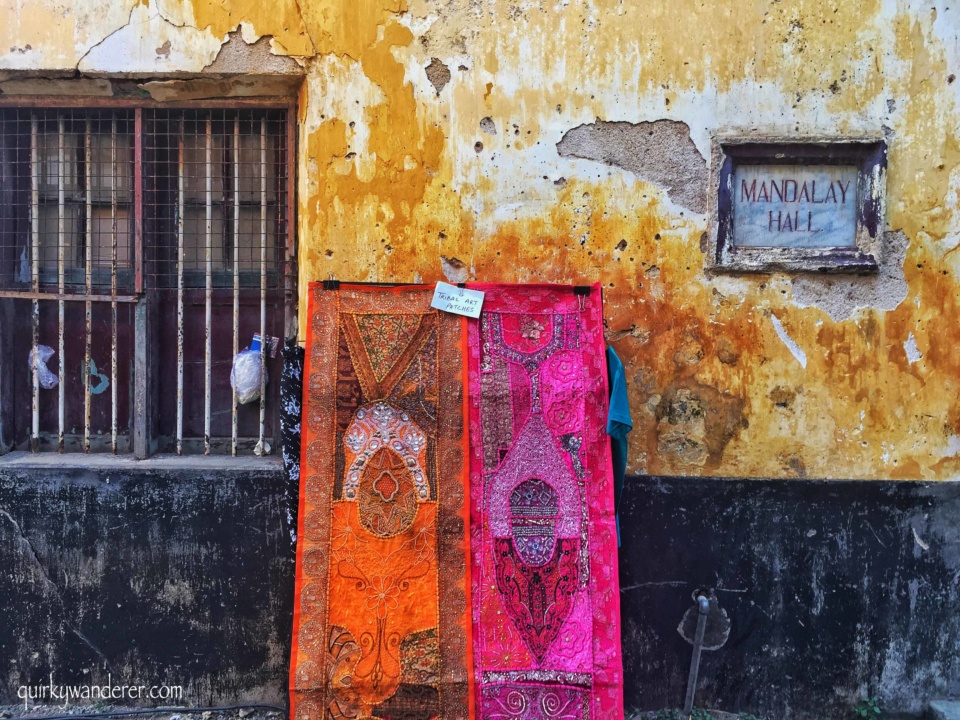 Some of the shops were nothing less than museums, with palatial pillars and traditional jharokas.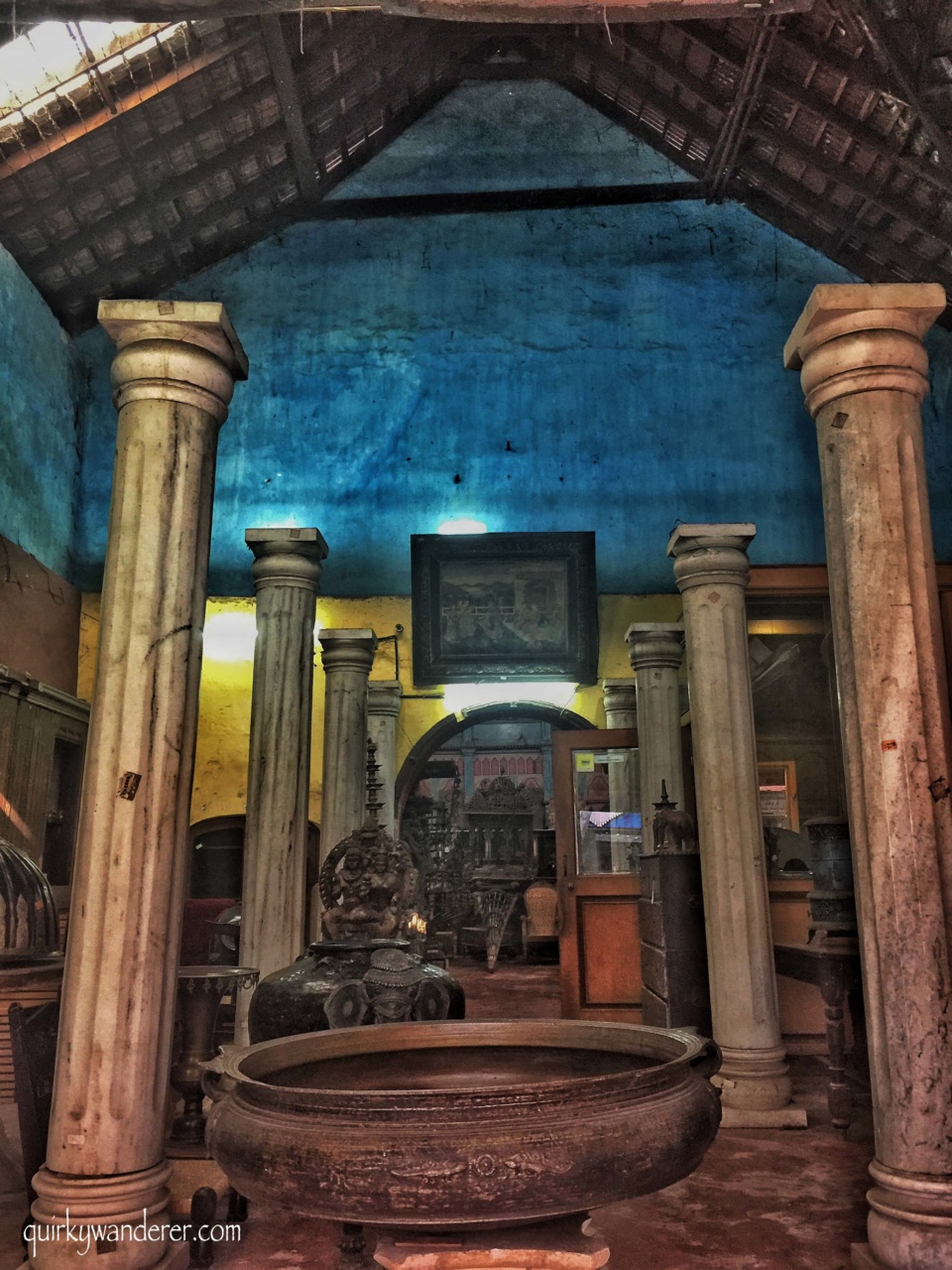 All this spiced up with splashes of yellow and blue on the walls and the occasional yet very welcoming sightings of the Kochi Biennale artwork.
In this riot of colours, the window lover in me spotted graffiti on walls and idyllic windows overlook the extremely busy Jew Street.
We got so busy photographing this street that by the time we reached the Jewish synagogue, it had closed. ( 10 mins late to be precise).
So pro tip: Remember that the Jewish Synagogue opens from 10 am to 1pm and 3 pm to 5 pm from Sunday to Thursday and on Fridays from 10 am to 1 pm.
It was time to catch the sunset at Fort Kochi and get the customary shot of the sun hiding behind the fishing nets. We rushed, whizzing past colonial buildings, a street thronged by foreigners relishing sea food and quaint bungalows to reach the Fort Kochi beach.
The touristy fervour of the beach was evident with hawkers lined up selling any and everything. The beach was extremely underwhelming and I earnestly wished it could be cleaner.
Fishermen with the Chinese fishing nets, boats perched on the shore and scores of ships cruising far away in the distance.
SUGGESTED READ : Rediscovering Kochi with Neemrana's Towerhouse 
I searched for a vantage point where I can get the nets against the setting sun and for that I hunted for a boat to hop on.
On finding one, I climbed onto the rickety wooden planks, only to be stopped by a fishermen informing me politely that it is a private property.
So a deal was struck : 100 Rs. For being on the boat to click pictures. Not much you can do when the sun is all set to bid adieu. I stood there at the far end of the boat, clicking the sun through the nets, when suddenly I heard a noise. The whirring of a motor and shouts of the fishermen. "Ma'am, be there. Don't move!".
Before I can understand what is happening, I see them rushing ahead of me as the net is raised far up with an enormous catch.
I stand there disturbed. Being a vegetarian, the sight isn't quite adorable. But the smile on his face is unforgettable. He rushes to me excitedly and gushes, " You are so lucky ma'am, such a good catch!"
I smile feebly. Yeah lucky for you, unlucky for the fish. I sigh. Kala chuckles, "If she's lucky, why not waiver the 100 Rs. Fee?"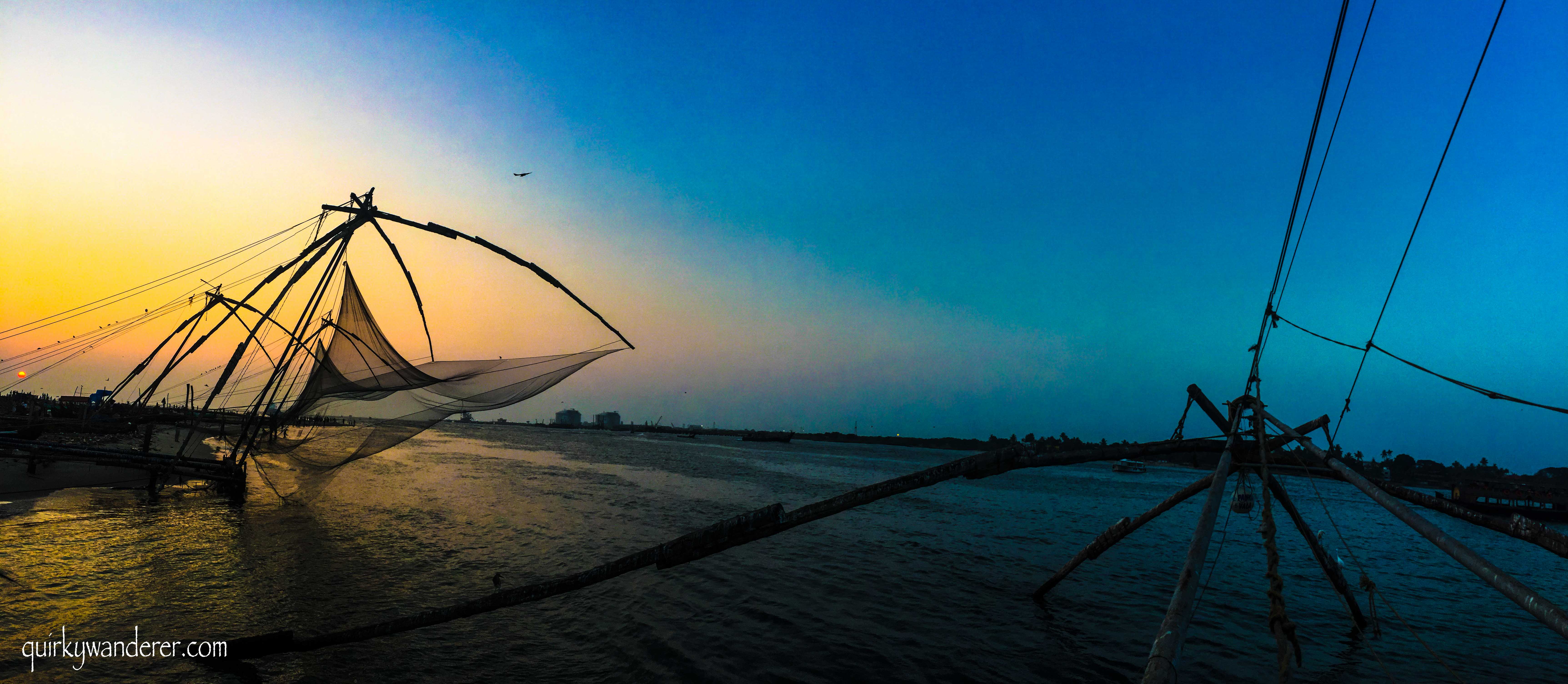 The sun is gone. The sea is silent. As we make our way to Hotel Abad Atrium, I promise to come back again. My Kochi Diaries are far from complete. But for now, there are these stunning takeaways from the streets of this vibrant city.
P.S: Did I tell you how hard Mr. Jenev laughed when I told him I searched for a fort in Fort Kochi?
Disclaimer: My trip to Kochi was made possible by Kerala Tourism. The views are my own, as always!